Imagine retiring on a hut in a quiet white beach after an exploration, surrounded by the sound of birds and seawater lapping on pristine shores.
Two words: Matnog, Sorsogon.
Matnog, a coastal municipality at the southmost tip of Sorsogon, has been gaining ground as a must-visit destination in Bicol Region, thanks to its various sun-kissed islands – some white, some pink
With crystal clear waters, lush vegetation, chalky beaches, and rich marine life Calintaan Island provides endless opportunities to explore, play, and unwind.
That said, here are five reasons why Matnog will make the perfect destination post-quarantine.
1. Rare pink sand beaches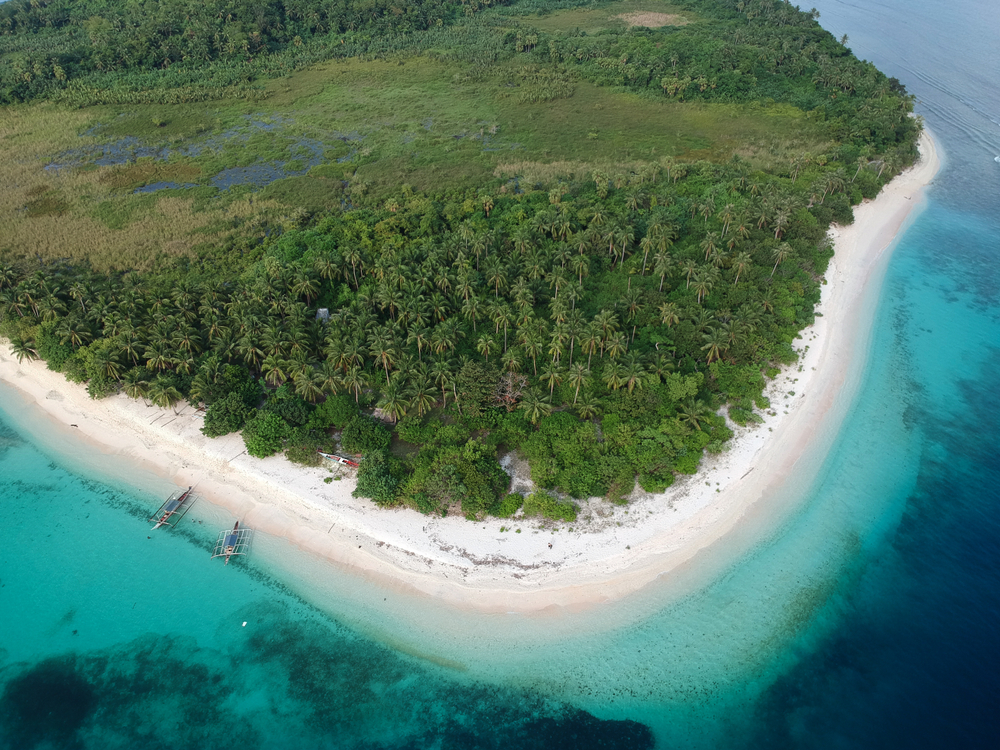 Pink sand beaches are rare in the Philippines – or make that in the world. And out of five known pink beaches in the country, Matnog has two: one is Calintaan Island, the other Tikling Island.
Tikling Island is a 40-hectare enclave located about 30 minutes away from the port of Matnog. It features creamy, light pink sand with a dense tropical forest that hosts various species of native shrubs and avians – both migratory and resident. There are also wild boars.
From the shore, visitors can take a leisurely walk up its shaded hills where they can enjoy a panoramic view of the surrounding waters in the peninsula. There is also a fantastic coral reef just a few meters offshore where you can fish and snorkel to their heart's content.
About a 20-minute boat ride from Tikling Island lies Calintaan Island, a 500-meter talc-like beach whose name "La Playa Rosa" is Spanish for "the pink beach". The island's rose pink sand comes from red corals that have been naturally pounded and crushed by millenia of crashing sea waves.
2. Easy access to Samar in only 45 minutes
As the southmost municipality in the Bicol peninsula, Matnog is practically next-door neighbors with Samar in Visayas. From Matnog, you can hop on a passenger ferry or hire a private boat to take you to Northern Samar's Allen Port in an hour or less. From there, tourist hotpots like Biri rock formations, the historic town of Capul, and San Antonio's white beaches are within reach.
3. Thrilling natural attractions nearby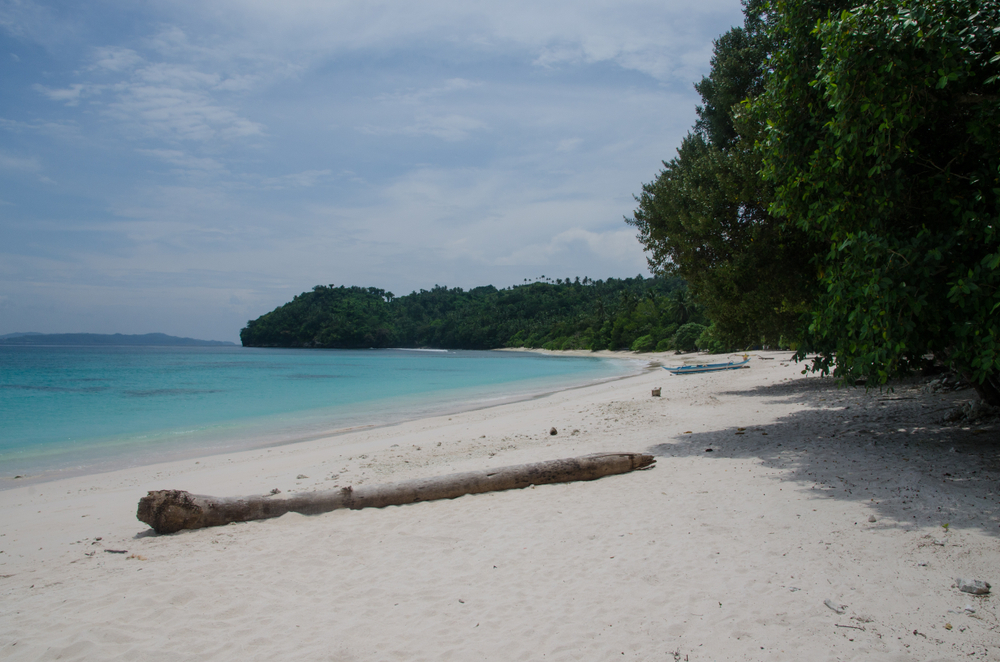 A few meters from Calintaan, you will find two beaches – Subic Liit (small) and Subic Laki (big) – that serve as fish sanctuaries.
You can also sail to the southeastern tip of Calintaan Island for some sea cave snorkeling. Only 10 minutes away from Subic Laki, the cave caverns lead to a tunnel, the only path toward a hidden pebble beach. From here, swing by charming Monbon islet, home to an olden lighthouse and more vibrant corals for deep snorkeling.
Matnog is also surrounded by other islets in the San Bernardino Strait – all easily accessible in a few minutes by an outrigger – that are teeming with pristine marine life.
One is Juag Lagoon fish sanctuary, a privately maintained breeding ground for a plethora of fish like groupers and milkfish, and lobsters, sea turtles, and clams. A renowned eco-tourism spot, the sanctuary provides a rare opportunity for visitors to see the creatures spawning in their natural habitat.
4. Still relatively pristine
If you're tired of heavily populated tourist destinations, consider Matnog. Although popular with locals, the long trip going to Matnog ensures that fewer tourists go there, allowing you to enjoy peace and quiet especially on weekdays.

5. Considerable travel development
Mobile network signal and strong WiFi access are both readily available. The various hills and other fresh water sources dotting the island provide ample water for daily use.
Mainland Matnog, now being developed as a Model Eco City, can be accessed in only 20 minutes for other facilities (hospitals, clinics, churches) and land activities.
How to get to Matnog
From the Bicol terminals in Pasay, Cubao, or Alabang, you can take a direct bus to Matnog. Travel time is approxmately 14 hours.
Alternatively, you can take a plane to Legazpi Airport in Albay (one hour). Make your way to the Legazpi Integrated Bus Terminal. Buses plying Matnog can be found there. Travel time from Legazpi is about 3 to 4 hours.