Many Filipinos go gaga over cherry blossoms that seeing one is considered high up on their must-do's when visiting Japan. A sakura park was even built in Atok, Benguet. And while it's a charming tourist destination no doubt, conservationists and scientists suggest planting non-native, or exotic, trees like cherry blossoms can do more harm than good.
What is a native tree?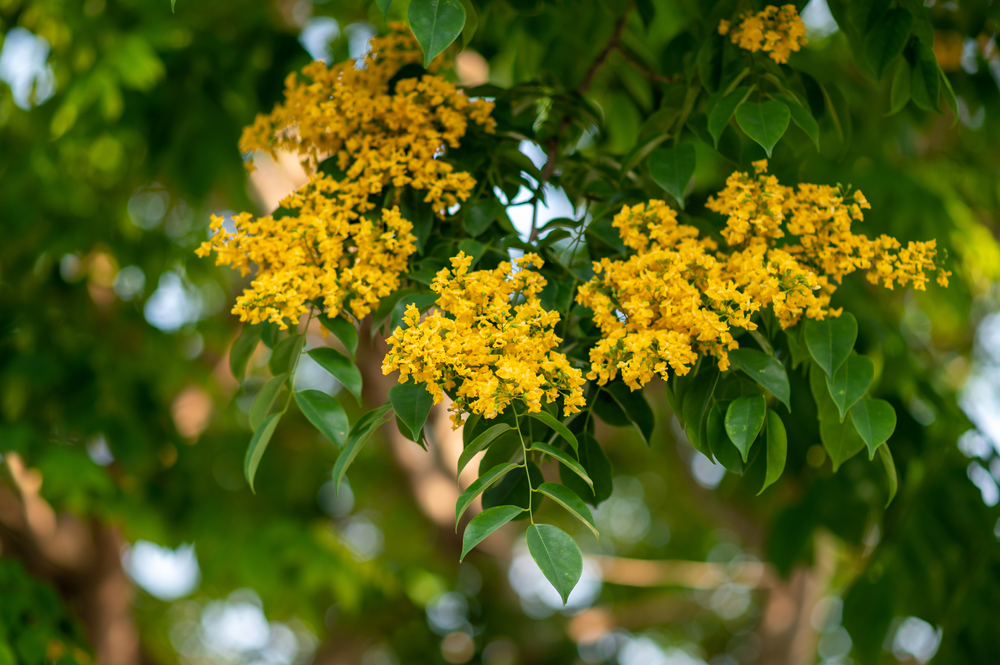 Put simply, native trees are trees that originate from a country or region (for example, Asia) and which are naturally occurring in the location where they are found and were not brought there by man. In contrast, exotic trees are trees found in a country or region they do not originate from and are usually brought there for harvesting by man.
For example, the Magkono tree is a large, durable tree that is endemic to the Philippines. It can only be found in Palawan, Samar, Dinagat Island,Surigao del Sur, and Agusan del Sur and is considered native to our country. Narra, our national tree, is also a native tree and can also be found in many countries in Southeast Asia.
Meanwhile, the raintree (also called mimosa), a highly popular tree often used for landscaping is an exotic/ non-native tree. It is native and naturally occurring in South and Central America.
Other exotic trees that are hugely popular here include the fire tree (Delonix regia) which originally comes from Madagascar; and the Golden Shower (Cassia fistula), which both comes from the Indian subcontinent.
Why plant native trees?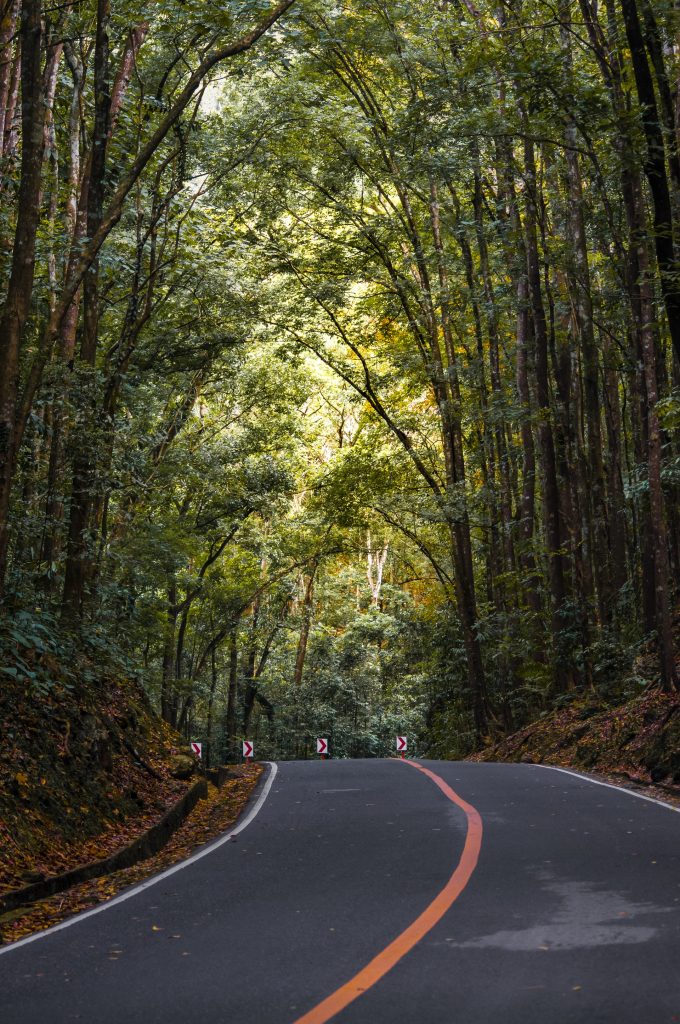 Because they have always naturally grown in the location where they originate from, native trees have formed a special relationship with their surroundings and its inhabitants. from the soil, down to insects, microorganisms, birds, bees, and other animals. This means that they are more ecologically sound and are healthier and preferred as well by animals and insects both for food and as habitat. They are often also more resilient to the elements because of this special relationship. They also are more efficient at carbon sequestration and improving soil and water quality.
By contrast, because they are simply artificially introduced, exotic trees do not have this special bond with animal species in the site where they are planted. While many of them may be beautiful, they are also sometimes not preferred by wildlife. In fact, there are exotic trees like the mahogany (Swietenia macrophylla) which leaches chemicals into the soil which is considered harmful to other plant organisms. Some exotics, like the mahogany, are also invasive or have great potential to become invasive, outcompeting other plant and tree species and ultimately leading to a reduction in biodiversity. 
Flowering native trees of the Philippines
If you are looking mainly to plant a tree to have beautiful flowers in your yard, why not go for flowering native trees? We have about 3,600 native trees, and hundreds, if not thousands, yield beautiful flowers!
Here are seven native trees worth checking out.
1. Balai lamok
Also known as salimbobog and temple plant, this tree grows up to 49 feet and is perfect for small gardens. It has showy cream-colored flowers with long pink stamens, which many liken to Japan's sakura. The nectar is well-loved by plenty of birds and insects, most notably the great orange-tip butterfly. It also yields a Vitamin-C rich fruit.
2. Dapdap
This gorgeous and pollinator-friendly tree is known for clusters of scarlet-colored flowers shooting off its thorny barks. It grows up to 89 feet and is used for alternative medicine.
3. Salingogon
Another showy tree whose dainty pink flowers also resemble the sakura, salingogon is a deciduous tree that is commonly found living in the wild, near hills, swamps, and in coastal areas. It grows up to 65 feet, although there are some documented ones growing to over 140 feet. Many don't reach this height, as they are often cultivated and chopped for charcoal.
4. Narra
If you like the golden shower's lovely yellow blooms, you would love narra! It isn't just known for being our national tree, its towering trunk (up to 98 feet) produces bright yellow flowers from February to May. It's also a durable hardwood that is easy to grow and requires little maintenance, making it a favorite among furniture makers.
5. Malabulak
Also a February bloomer, malabulak's red flowers are usually mistaken for that of the fire tree's. The tree is beloved by birds and bees.
6. Katmon
Katmon is endemic to the Philippines and is a favorite tree among urban landscapers and gardeners for its tolerance to shade and compact size (growing to around 30 to 50 feet). It has large white flowers with reddish stamens. The fruit is edible and sour and can be used as a jam. Meanwhile, the bark is ideal for cabinets.
7. Ylang ylang
Popular for its fragrant and drooping, yellow flowers, ylang ylang is sometimes harvested for perfume making (like the Ylang ylang nursery in Anao, Tarlac). It is said that Chanel uses this tree for one of its scents. It's a small tree with a maximum height of 39 feet, making it suitable for urban settings.