Quirino is a landlocked province that doesn't get much attention because it doesn't have the usual beaches that the Philippines is known for. However, it is the ideal place for outdoor adventures and sightseeing. This destination offers caves, rivers, and mountains for a fun weekend trip.
Planning to visit Quirino? Here are some exciting things you can do.
Tubing in Siitan River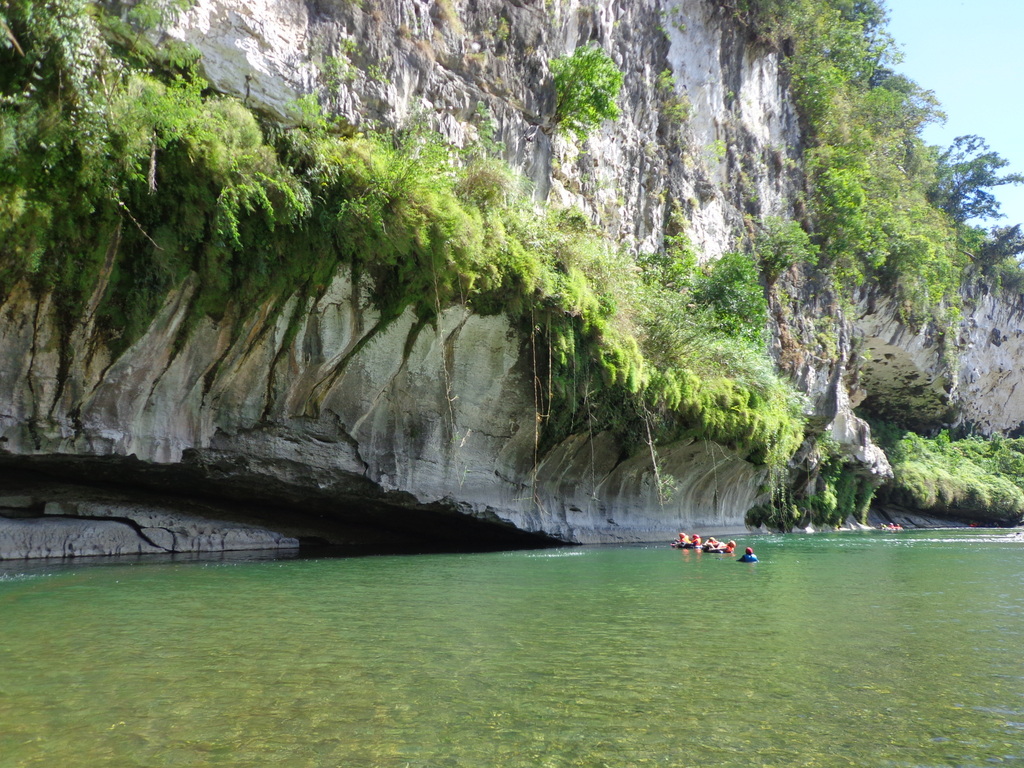 One of the activities you can do while in Quirino is tubing. The raging river takes you on a wild ride across the province's natural beauty on a tube. Enjoy the ride and soak in the views as you feel the strong water underneath.
Fees:
P250 per person tubing and boat ride
P10 eco fee
Unwind at Landingan Viewpoint
This viewpoint is one of the highlights of a trip to Quirino. This is where you'll have the best panorama of the province's rugged landscape. The rolling hills and the river snaking its way through the valley are truly picturesque. Blue hour to sunset is an ideal time to visit.
Explore Aglipay Caves
This cave system was discovered in the early 1980s. The locals who found it named it after Gregorio Aglipay, the founder of the Philippine Independent Church. The cave has 37 chambers, eight of which have been explored. Only four are open for tourism. The chambers you'll explore have impressive stalactites and stalagmites that showcase the cave's subterranean beauty. You'll have to use your imagination to come up with an image that these rock formations take. Keep safe as you'll have to slither or duck walk through certain sections.
Fees:
P25 eco fee
P250 guide fee
Tour Governor's Rapids
Go aboard a boat and explore this famous attraction. The ride provides beautiful views of Quirino's rock formations and rugged landscape.
Fees:
P30 environmental fee
P150 guide fee
P450 river tour
Visit Diamond Cave
Other than Aglipay Cave, you can also explore Diamond Cave. Its chambers have beautiful stalactites and stalagmites. Make your way through several openings, both narrow and wide, to reach each section of the cave.
Fees:
P50 eco fee
P125 guide fee
Hike to Pensal Falls
You'll need to take a hike before you can reach this waterfall and its pool. But although challenging, the hike is very scenic. The waterfall isn't high, but its pool provides the perfect place to cool off a after a hike. You can also go up the cascade and cliff dive into the pool below.
Getting Around
If you want to see Quirino's attractions, it is better to charter a tricycle or van.
Tricycle tour costs P800 for up to three or four passengers from Maddela to Governor's Rapids and Aglipay Caves.
Van tour is priced at P3,100 and includes Landingan Viewpoint, Siitan River, a waterfall, and Diamond Cave.
How to Go to Quirino
For those on a budget, you can board a Five Star bus from Cubao to Maddela. The fare is around P490 one way, and the trip takes approximately 10 hours. It is better to book online, but doing so costs P530. Try to buy your ticket at least a week before your planned trip, especially if it falls on a long weekend.