Accessible in an hour from Manila and boasting an assortment of activities and natural attractions, Laguna is a favorite among city slickers. Many flock to the hot springs in Pansol during the rainy season, but cold spring resorts are equally popular too.
The municipality of Pagsanjan is of special interest, with the renowned Pagsanjan Falls delighting tourists with its cool, towering cascade. If you're planning a visit to the town post-lockdown, there's one B&B worth adding to your list: Casa Marina.
Location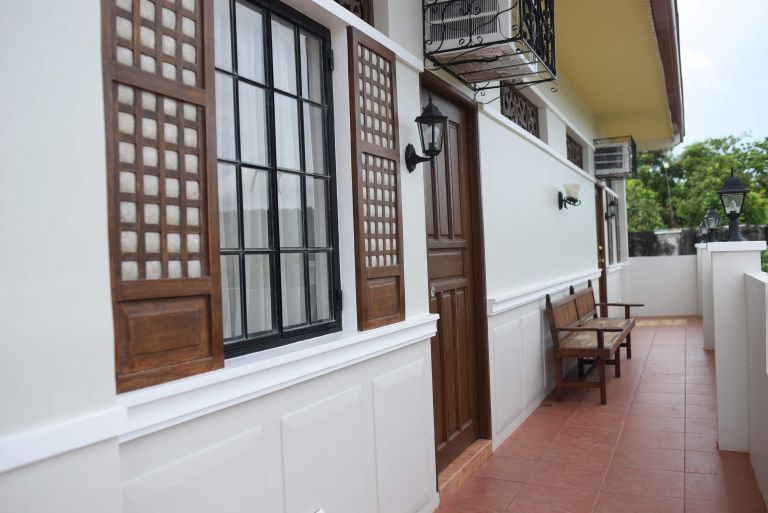 Casa Marina is conveniently situated at the heart of Pagsanjan, surrounded by restaurants and shops in the town plaza. It's accessible within a two-hour drive from Manila via private transport.
Accommodations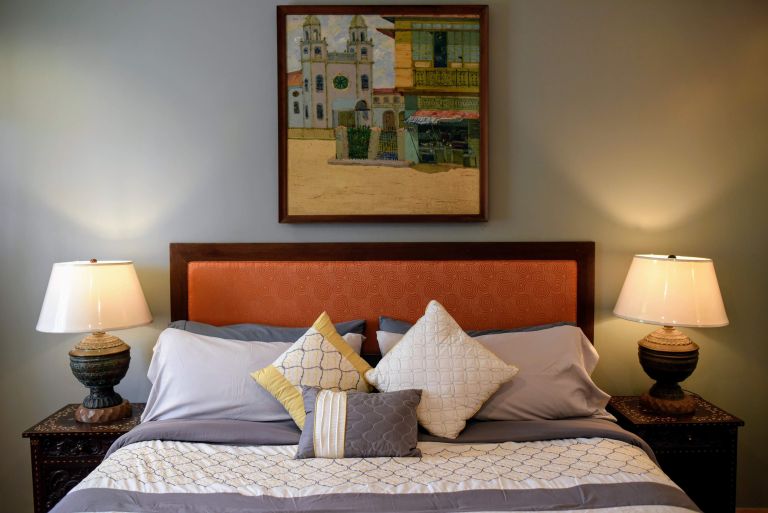 A "hybrid bed & breakfast", Casa Marina features spacious private suites and luxury hostel beds for all types of travelers, from solo travelers to families, to 30-man groups. All accommodations come with air conditioning, turn-down service and housekeeping, and complimentary breakfast.
Private suites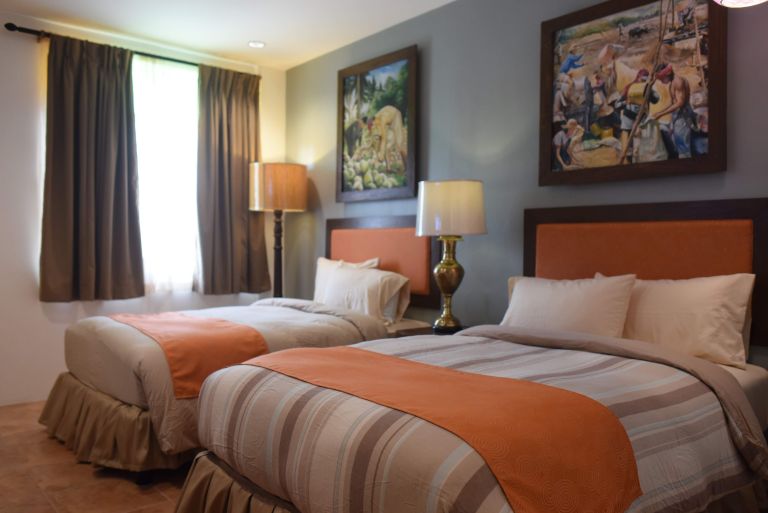 Casa Marina has 4 Private Suites at 25 sqm each. All suites have an ensuite toilet and bathroom with hot and cold showers, towels, and toiletries.
Amenities:
Your choice of one king size or 2 full (double) size beds
Hair dryer (upon request)
Closet and hangers
Smart TV
Complimentary Wifi
Luxury Hostel Beds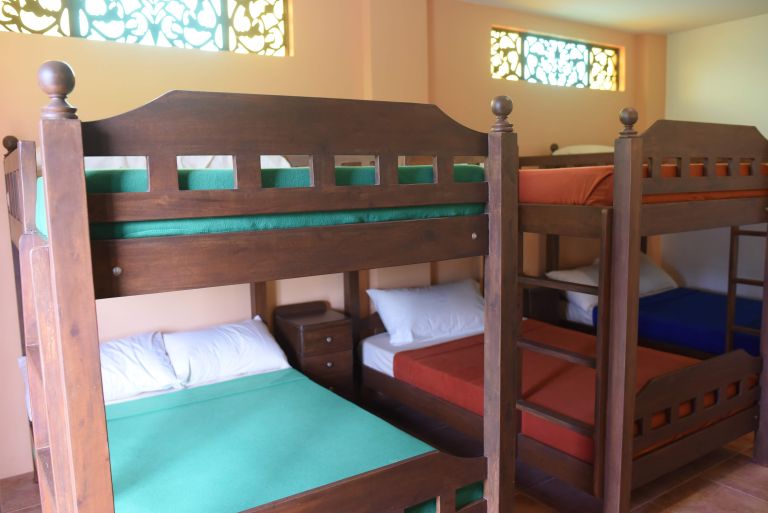 Casa Marina brings hostels up a notch with its luxury hostel beds, which is perfect for people traveling with their barkada or solos who want comfortable yet affordable accommodations. There are three shared rooms and a total of 20 double beds. Unlike other hostels where one has to share the toilet and shower with a dozen others, each shared room at Casa Marina comes with its own toilet and bathroom and 2 showers.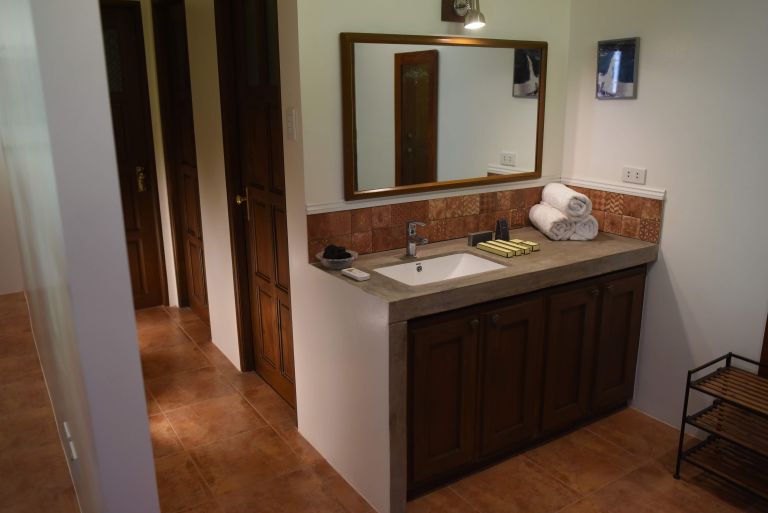 Amenities:
Large private locker
Complimentary WiFi
Workspace
Towels
Food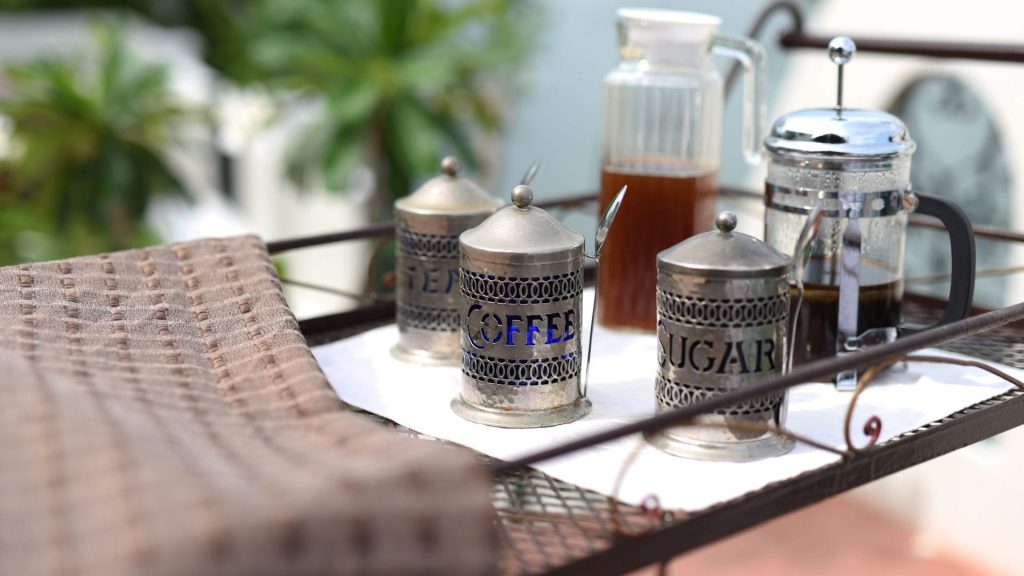 Guests are served complimentary al fresco dining at Casa Marina's in-house riverside cade, The Bell Tower. You can order an assortment of delicious local, American, and Continental dishes even after breakfast though, and can even make a special meal for you that's not on their menu – all while you're enjoying a fantastic view of the Pagsanjan River.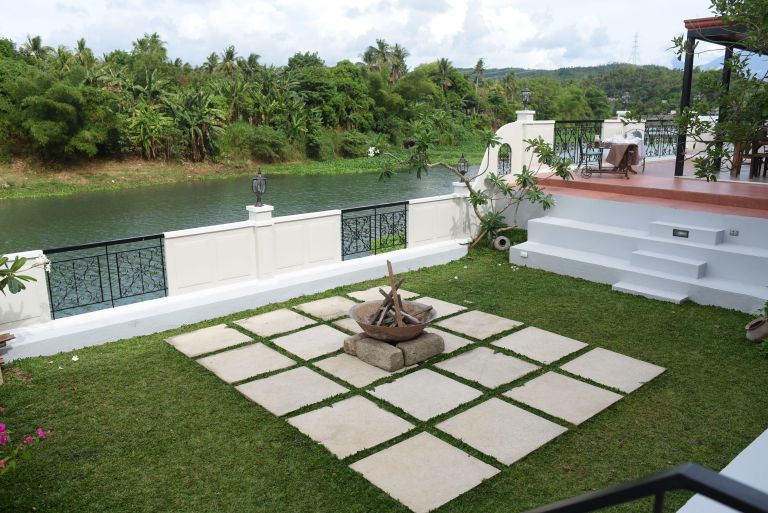 If you like eating campfire style, simply give them a heads-up. There's a barbecue grill and fire pit at the sunken garden, just beside The Bell Tower, where you can roast some mallows for S'mores ork freshly grilled meat.
Activities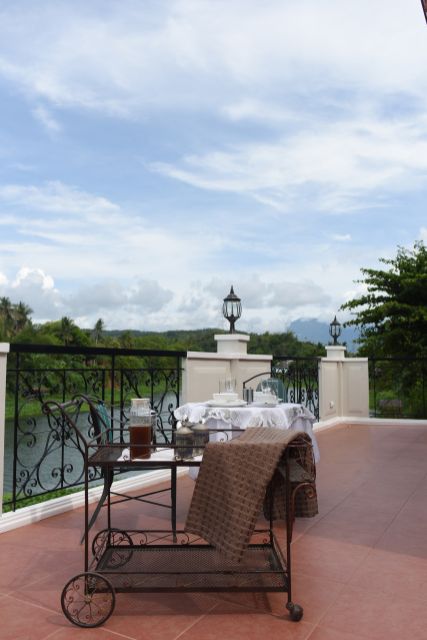 Aside from gorging on local delicacies, guests enjoy a variety of activities in house.The owners are audiophiles who have a wonderful collection of vinyls and a quality audio system on site, which you can listen to. Or grab a book and find a quiet corner to read up – there are plenty in the property.
The B&B also offers massages in the privacy of your own room, complete with complimentary post-massage refreshments.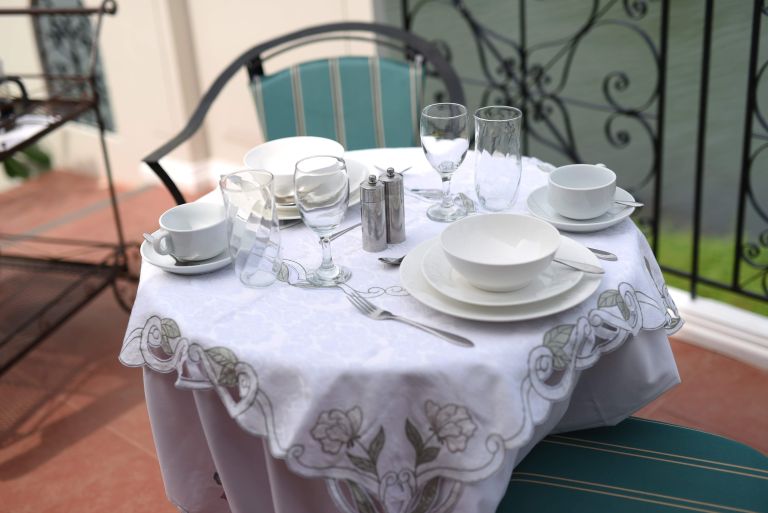 Being a historical town with Spanish era structures, Pagsanjan offers unforgettable cultural experiences too. Casa Marina is more than happy to help create your own DIY tours if you wish to explore Pagsanjan further. You may ask the staff for assistance on a list of things to do.
Their "curated list" includes:
Soul Food Day Tour
This is a DIY tour that takes you to the Laguna's most fascinating churches, plus some interesting sites along the way. The churches include Our Lady of Guadalupe Parish Church (Pagsanjan), San Sebastian Parish Chruch (Lumban), St. James the Apostle Parish Church (Paete), St. John the Baptist (Liliw), St. Peter of Alcantara Church (Pakil), Santa Maria Magdalena Parish Church (Magdalena), and San Bartolome Apostol Church (Nagcarlan).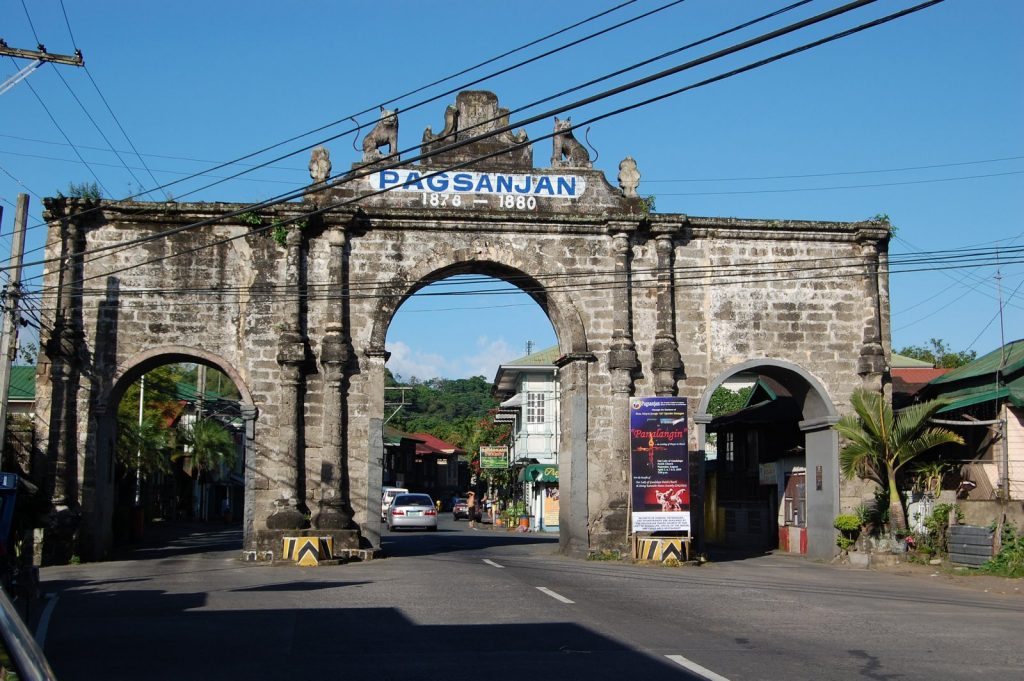 Some noteworthy sites to see in between:
Lolo Tuge's – said to be the home of Pagsanjan's best halo-halo. It is located a few steps from Our Lady of Guadalupe
Aling Nora's Kesong Puti – situated next to San Sebastian Church
Burdahan shops – located along the highway in Lumban, these local shops sell embroidered textile made by local artisans.
Wood carving shops – situated along Quesada street near St. James Church, these shops boast the craftsmanship of homegrown woodworkers.
The House of Paintings – the ancestral home of decorated painter and sculptor Danilo Dalena in Pakil.
Our Lady of Turumba Museum – showcases memorabilia and artifacts, including jewelry and clothes. This is located at Saint Peter of Alcantara Church.
Footwear shops in Liliw – Liliw holds the title as the "Tsinelas capital of the Philippines", so visiting these shops in Liliw's town plaza are a must!
Nagcarlan Underground Cemetery – located along the Nagcarlan-Rizal Road.
Wild Ride Day tour
Recommended for outdoor lovers, this tour brings travelers to popular natural and man-made attractions in Laguna. Among the destinations you can explore are:
Pagsanjan Falls or Magdapio Falls (Pagsanjan)
Historical Arco Real arch (Pagsanjan)
Da Pip Food Park (Pagsanjan)
Hulugan Falls (Cavinti)
Lumot Lake (Cavinti)
Caliraya Springs Golf and Driving Range (Caliraya)
How to get there from Manila
Take the South Luzon Expressway and exit to Calamba.  Make a turn toward the National Highway and ply the highway until you reach Pagsanjan (the town is just after Sta. Cruz). 
The Essentials