Overshadowed by popular beach destinations like Boracay and Puerto Galera, Tablas Island offers a special kind of getaway that often catches its visitors by surprise. For a long time, its beauty was only known among hardcore backpackers and solo travelers but thanks to social media, this island located in Romblon is fast becoming an attractive summer destination.
Tablas Island is located roughly 259 kilometers from Luzon. The journey getting here may be a bit of a challenge. If you're planning to have a long vacation and go off the grid for a while, this is the perfect place to find tranquility and adventure at the same time.
Here are just a few of activities you can do in Tablas Island.
Explore Calatrava Coves.
A whole-day boat ride takes you to a series of secluded coves surrounded by limestone formations and white sand beaches in the coastal municipality of Calatrava. A Calatrava island hopping tour has three stops: Paksi Cove, Lapus-Lapus Point, and Tinagong Dagat. From Tablas, you can hire a pump boat which costs around PhP2,000 (maximum amount of 12 pax per boat) to take you around the whole day.
Tip: You can also check out the famous Blue Hole, a dive site visited even by international divers. Even without diving, you can definitely make out the eerie deep blue circle from the surface.
Discover majestic waterfalls.
Tablas is also famous for its four mesmerizing waterfalls hidden by thick forests, which you can only see after trudging through a rugged trail. Exploring all of them – Busay, Mainit, Dubduban, and Mablaran Falls – takes a whole day since these are located in different municipalities.
How to get there: You can either rent a tricycle for the whole day or rent a scooter for convenience (average cost is PhP600/ day excluding gas). Before you go, it's best to ask your tour guide or a local about the current condition of the falls, because there are instances when the water dries up (usually in the middle of summer).
Bask in bay views at La Virgen de Guadalupe.
This new religious site in Carmen, San Agustin is built on top of a hill overlooking Carmen Bay. You have to climb 556 steps to get to the top. Afterwards, you can spend a few quiet hours inside the modest chapel or relax outside while enjoying the view.
Experience an inter-island zipline .
If you need a dose of adrenaline rush, try the 750-meter long zipline connecting Brgy. Long Beach, San Agustin and Biaringan Island. This only costs PhP350. Not bad for a ride that will offer you a stunning view of the turquoise water below.
Visit Bonbon Beach in Romblon Island.
Hop on a small ferry from Tablas to take you to one of the most instagrammable spots in Romblon: iconic Bonbon Beach. Since the beach is privately owned, it does not have any establishments yet, so you have to pack food and camping necessities before going there.
How to get there: From San Agustin port, take a passenger boat to Romblon island for PhP100. The boat usually leaves San Agustin at dawn. If you want a more relaxed vacation, you can hire an outrigger boat for PhP1,500 the whole day. It can also take you to nearby locations like Cobrador and Logbon Island.
Spend the night in Carabao Island.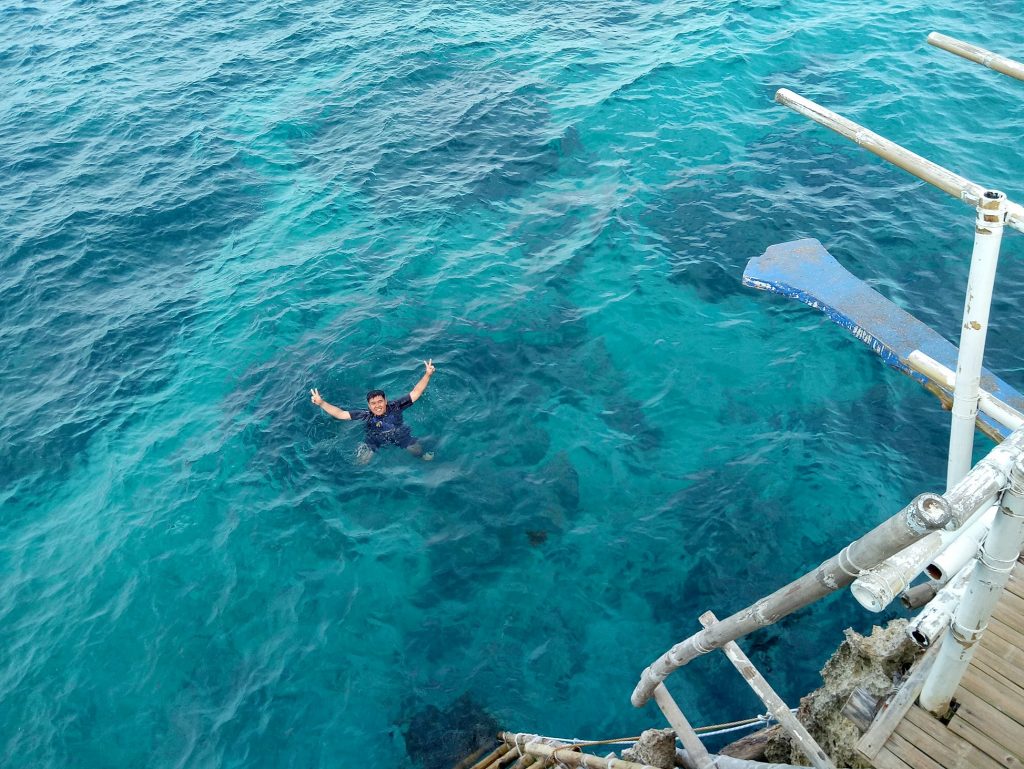 If you have remaining days to spare, visit an island that's often likened to Boracay for its pristine and unspoiled white sand beach: Carabao Island. From the town of Sta. Fe, you can catch a ferry bound to Carabao Island for Php 100 per person. It's best stay overnight since return trips to Tablas are only be available the following morning.
How to get to Tablas Island
Tablas can be accessed from Batangas Port via several shipping lines that operate daily trips. In my case, I usually buy my ticket from 2GO Travel for a comfortable sea journey. It takes approximately 7 hours from Batangas to Odiongan.
Where to stay in Tablas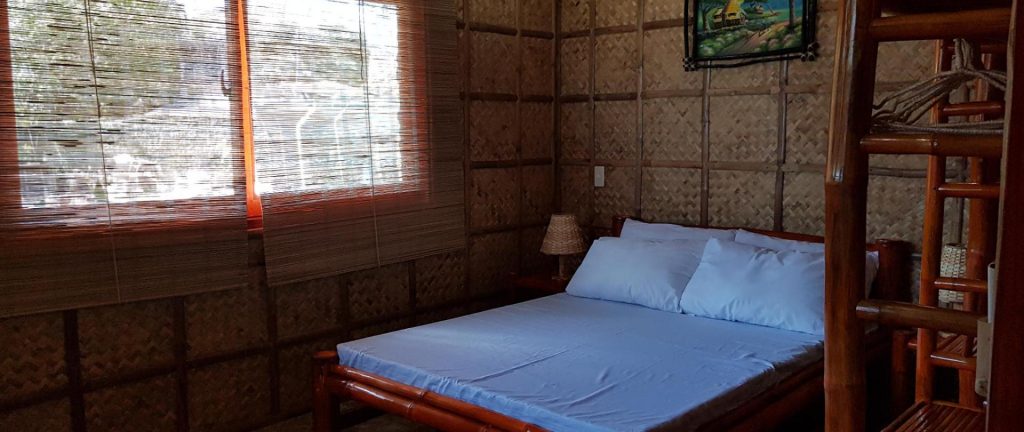 Being not as commercialized as Boracay, you have to rely on small-time lodges and resorts such as Footprints Beach Resort or the Coconut Shade Beach Resort. Usual modes of transportation such as jeepneys and UV vans have limited schedules, so if you're staying far from the town, it's best to stock up on supplies.
Sample 5-day Tablas Island Itinerary
ACTIVITIES
DAY 1 – Travel to Batangas Port from Manila Catch the boat to Odiongan Port (estimated travel time: 7-10 hours)
Check-in at Homestay/Lodge
DAY 2 – Buy food supplies in Odiongan/San Agustin Market
Chase waterfalls OR Calatrava Cove beach-hopping
DAY 3 – Go to Bonbon beach
Marble shopping in Romblon town proper
DAY 4 – Try inter-island zipline
Visit the La Virgen de Guadalupe Chapel.
Watch the sunset.
DAY 5 – Travel back to Manila

Other things to consider
Connectivity: Smart users may find a relatively more stable signal here than Globe users but expect intermittent connection for both, especially in remote areas.
ATM: ATMs can be found in Odiongan port and San Agustin port, but these are often unavailable especially during the summer. You can withdraw money from remittance centers like Cebuana or Palawan. To be safe, make sure to bring enough cash before your journey to Tablas.
The Essentials
Suggested Jump-off Point: San Agustin, Tablas Island
Address: San Agustin, Tablas, Province of Romblon, MIMAROPA
Google Maps:https://goo.gl/maps/8vSAUoi2wQuMk2pVA