It might take quite some time before we can hit the road again, but there's one thing we can certainly do while waiting for that time to come: plan a trip!
If you're thinking of faraway destinations for your future trips, Central Visayas is worth including in your bucket list. Comprising the region are four provinces that are renowned for their idyllic beaches and other natural attractions: Cebu, Bohol, Negros Oriental, and Siquijor.
The region also has an excellent water transport system that can easily take a traveler from one province to the next in just an hour or two via ferries.
Plan ahead and check out these 4 awesome Airbnbs in Central Visayas for one cozy trip.
Negros Oriental: Numa Beach Camp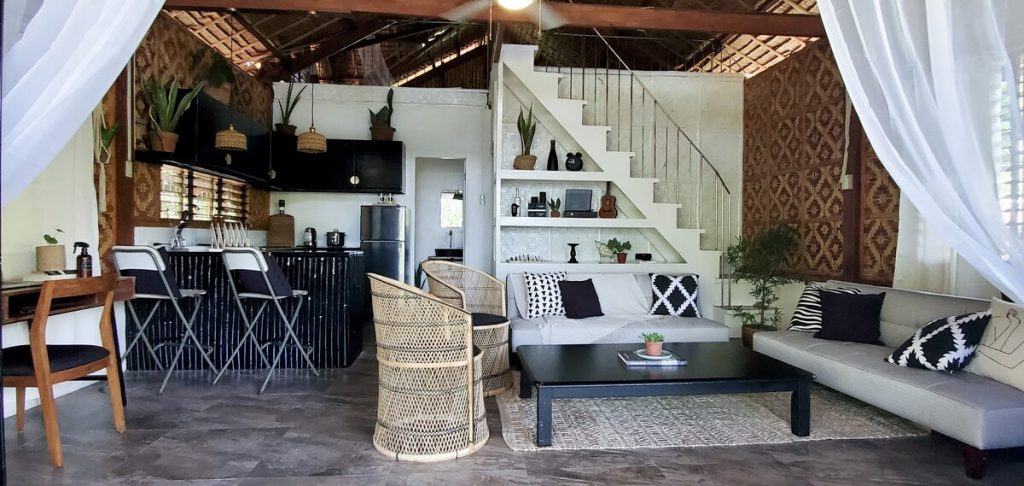 At 1,500 square meters wide, this spacious beachfront villa is a suitable respite for families and barkadas of up to 8 guests. There's plenty of space for recreational and bonding activities, from team sports like badminton and volleyball, to barbecue nights and campfires. It's also located in Dauin, whose coast is teeming with coral reefs that make for some memorable snorkeling. Just across it is Apo Island, a marine sanctuary for sea turtles.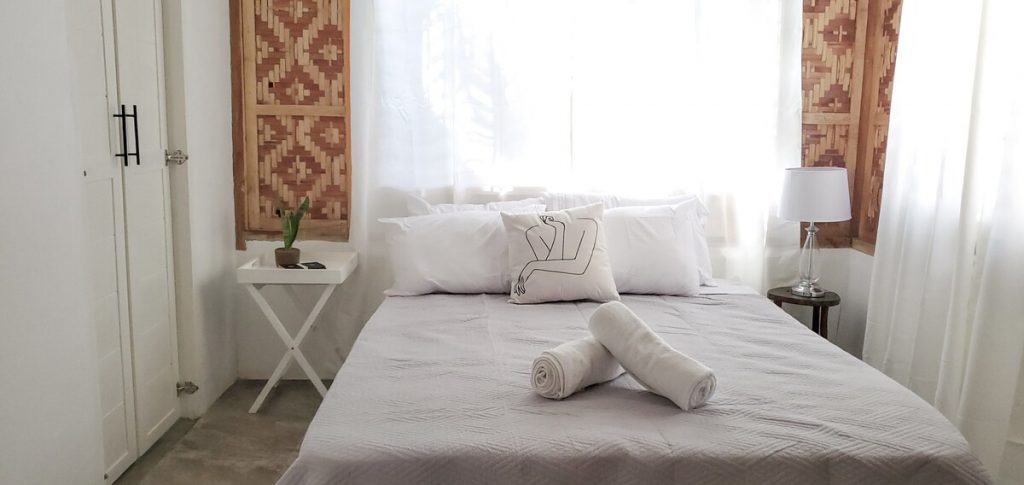 The home features two bedrooms: The Master's Bedroom is furnished with a queen size bed, while the loft bedroom has a double bed for two and two single beds. There are also convertible sofa beds that can accommodate 2 sleeping guests in the sofa.
Dine outdoors, read a book while on a hammock, or simply enjoy views of the sea from your own private balcony. All these are possible at Numa BeachCamp.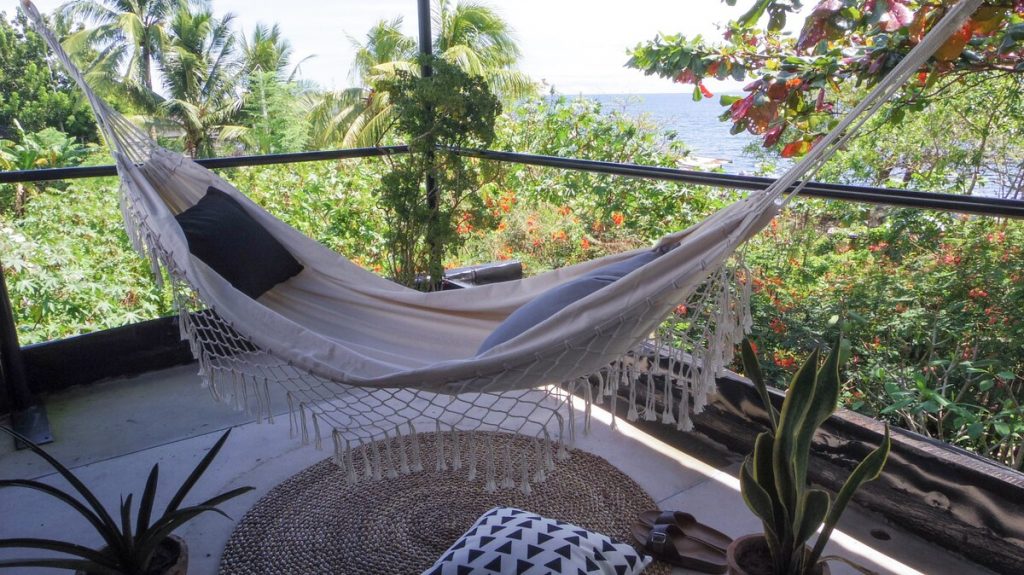 Amenities:
Toiletries
Hairdryer
Spare pillows and blankets
Complimentary WiFi
Workspace
Kitchen with coffee maker, cutlery, dishes, basic utensils, oven, and coffee maker
Refrigerator
Dining area
Oven
Outdoor grill
Living room
Private parking
The Essentials
Siquijor: Jungle Hut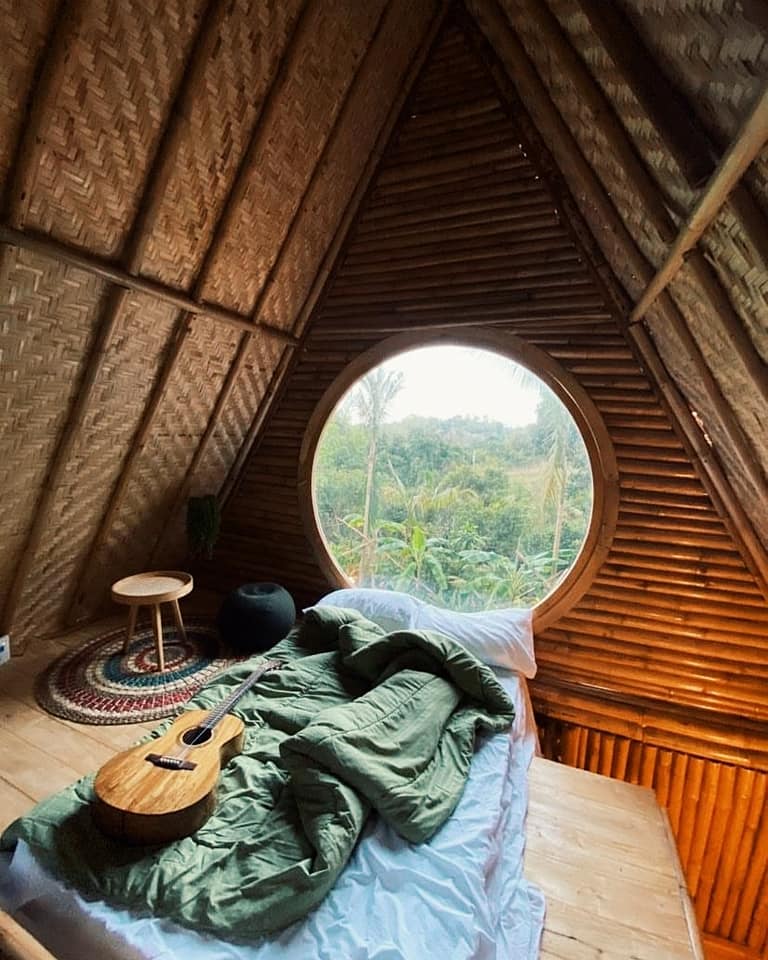 Built entirely out of bamboo and coconut husks, Jungle Hut offers two eco-friendly hillside cabins that put you within walking distance of natural attractions in Lazi: Enchanted Balete Tree (2 minutes away), Cambugahay Falls (10 minutes), and Alawihao Enchanted River (2 minutes). Lazi's cafe and market are likewise easily accessible on foot. Make sure to stop by for a taste of homegrown dishes and brews, plus souvenirs.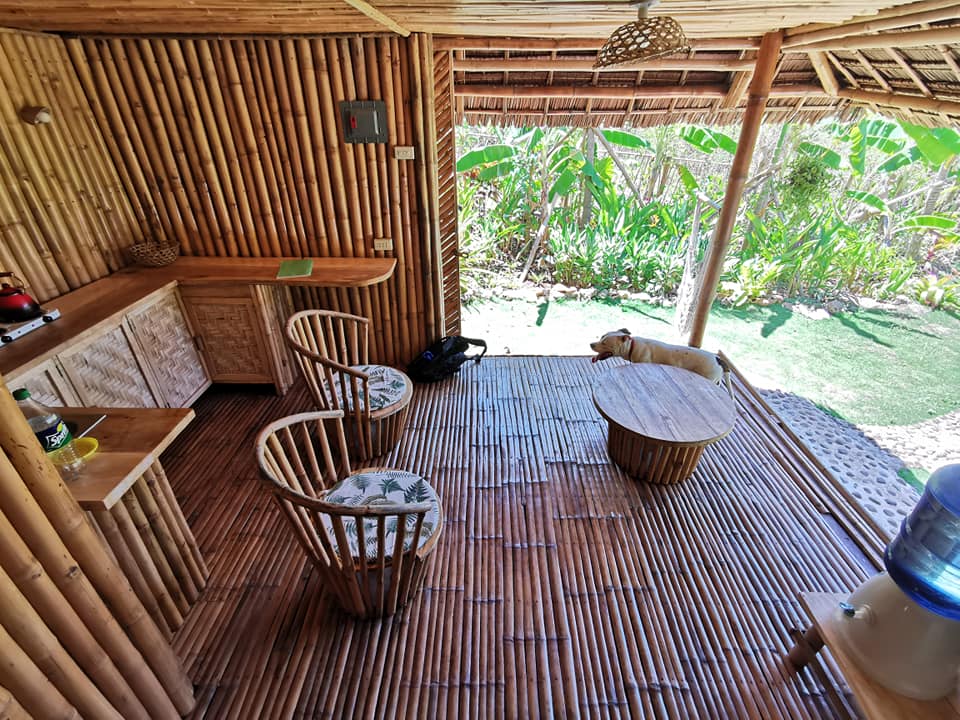 The more popular bamboo cabin comfortably accommodates 2 people (up to 4 people max), while the second cabin houses up to 6 persons.
After taking a dip, retire in a hammock right outside your cabin or watch Netflix via the outdoor projector in the garden.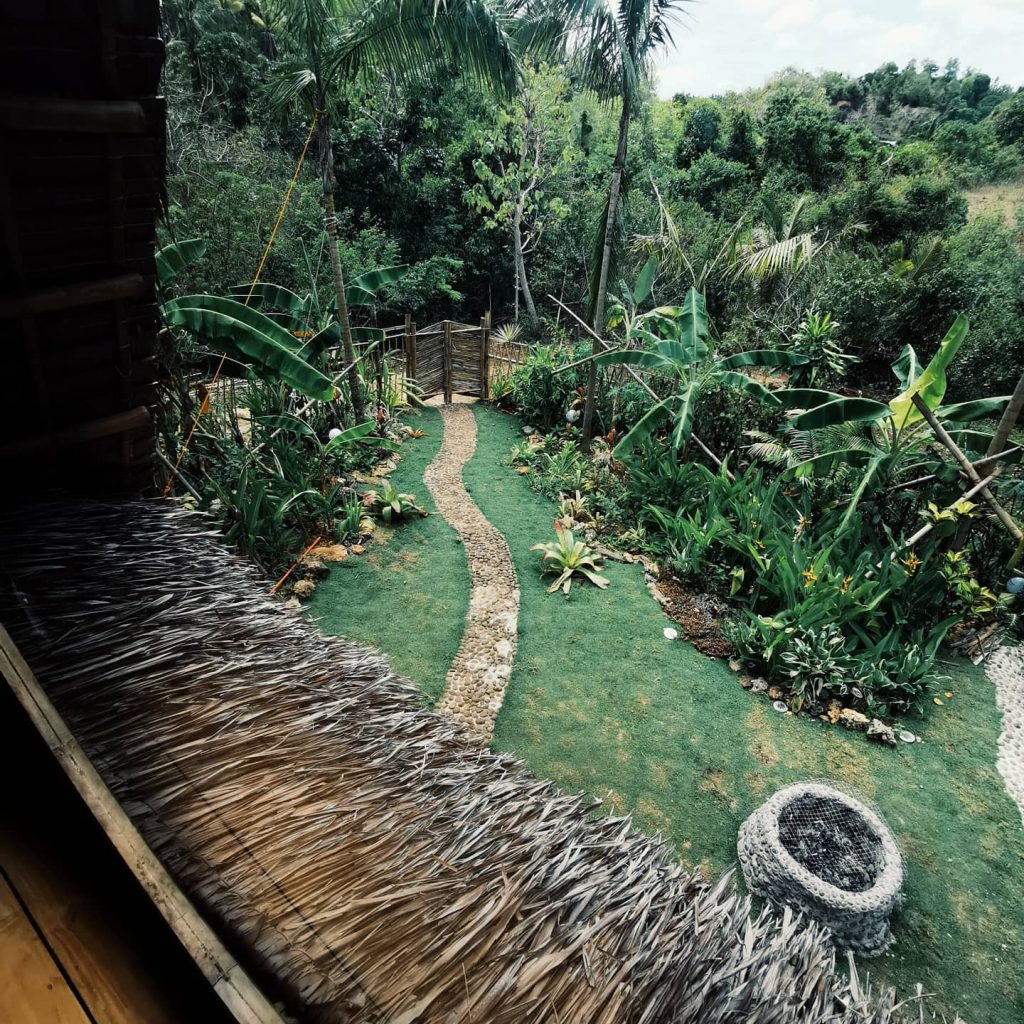 Amenities:
Dining area
Flatscreen TV
Sun terrace
Jungle shower with hot and cold water and en suite bathroom
1 double bed
Complimentary WiFi
Private parking
Fully equipped kitchen
Outdoor grill with stove top
Balcony
The Essentials
Cebu: La Vue Cabine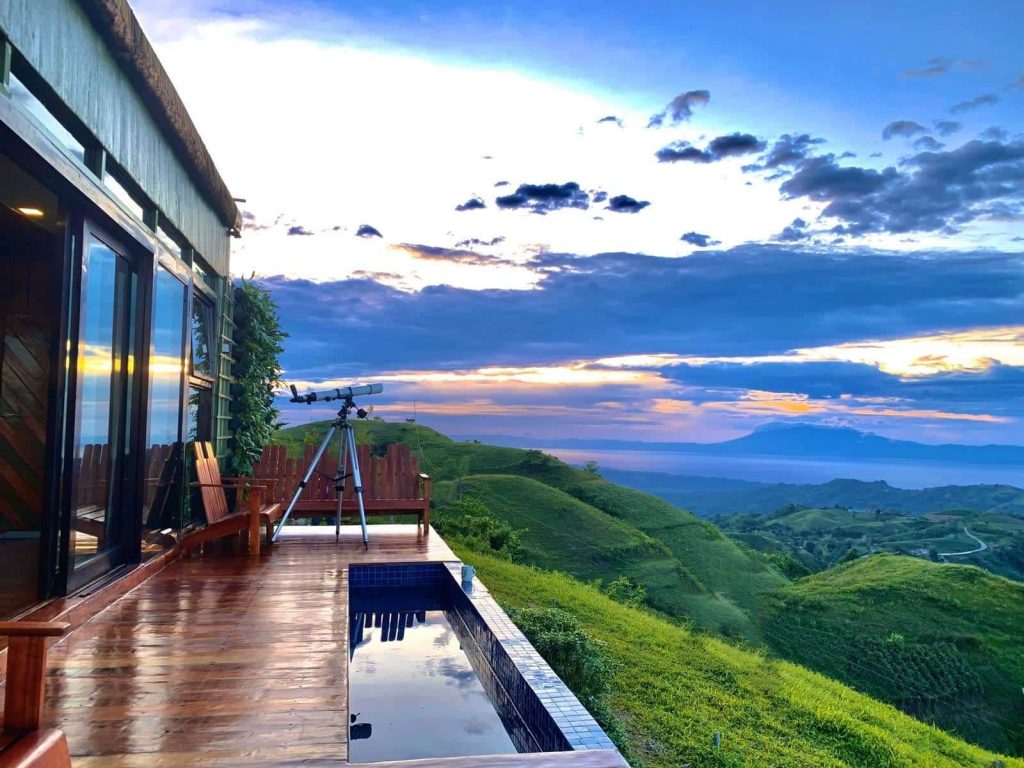 Fancy a stay in the sky? La Vue Cabine makes it possible. French for "The Cabin View", this cozy wooden cabin rests on top of a mountain (accessible by car), affording guests unparalleled views of Toledo's grassy mountains, Tañon Strait, and Mt. Kanlaon from their patio or while swimming in the outdoor pool. A spectacular sea of clouds also await for early risers – and if you're lucky, at dusk too!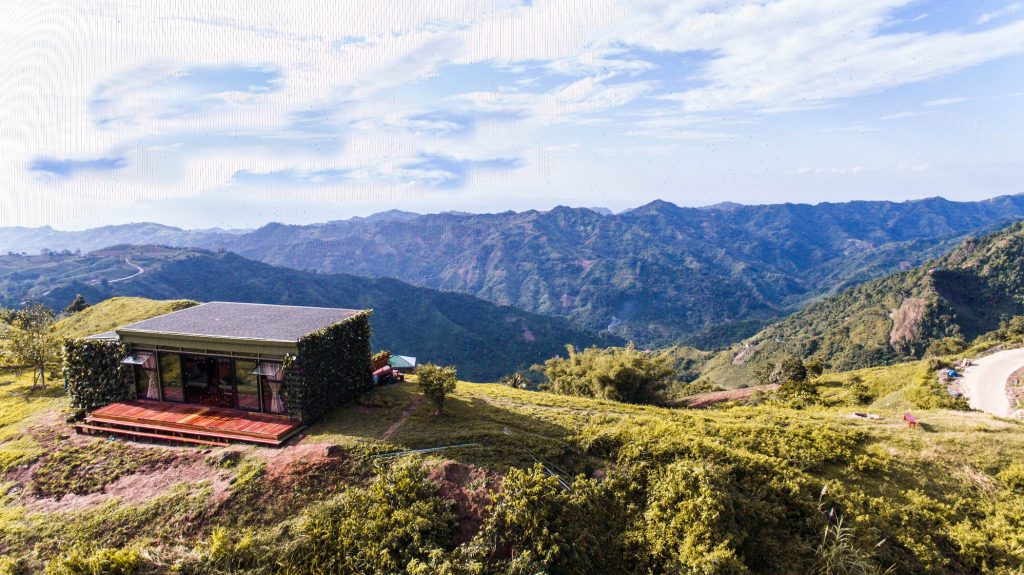 The cabin's tree bunk beds and queen size beds can sleep up to 12 people, but a family or group of four can also rent the property at P3,000 per head. Rates include full board meals.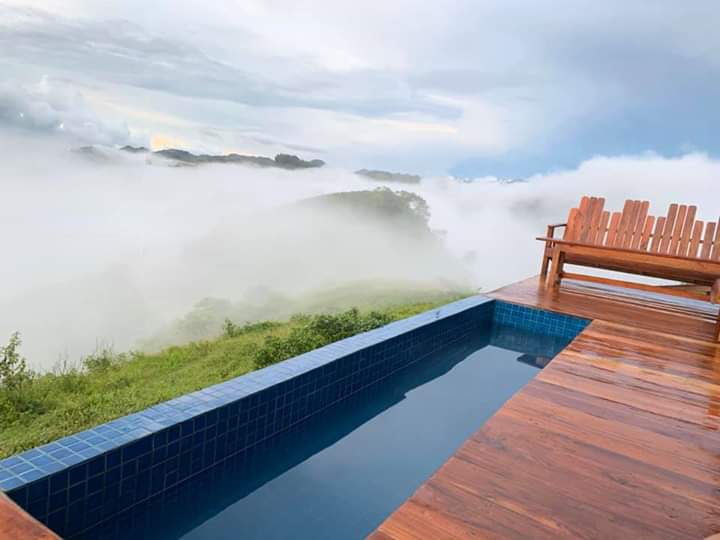 Amenities:
Dining area
Shared bathroom
Outdoor pool
Hammock
Multi-purpose dining and entertainment room
The Essentials
₱1,666 per pax or ₱20,000 per night for 12 guests
₱2,666 per pax or ₱16,000 per night for 6 guests
₱3,000 per or ₱12,000 pax per night for 4 guests (Mondays to Thursdays only)
*Rates include afternoon native drink, sumptuous dinner and a hearty breakfast all from a wide choice of signature local native Filipino dishes, water, and coffee.
Bohol: Vita Isola Leisure Farm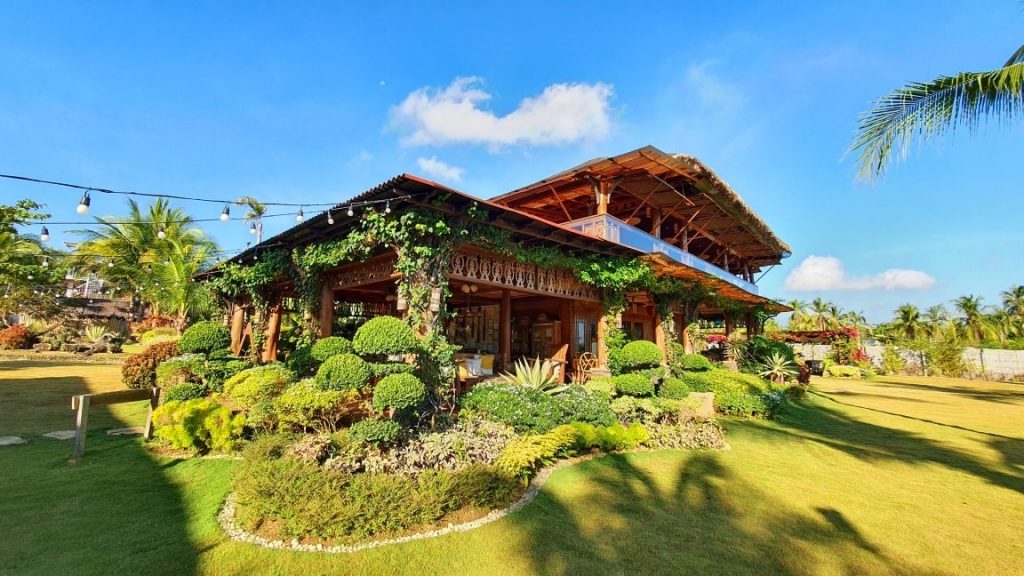 "The first and only DOT-Accredited Leisure Farm in Bohol", Vita Isola Leisure Farm is known for its organic offerings including pesticide-free, farm-to-table meals and farm tours. These include a tour to a nearby aquaculture farm, a mangrove forest, and their on-site farm where chickens, turkeys, goats, quails, and rabbits are housed.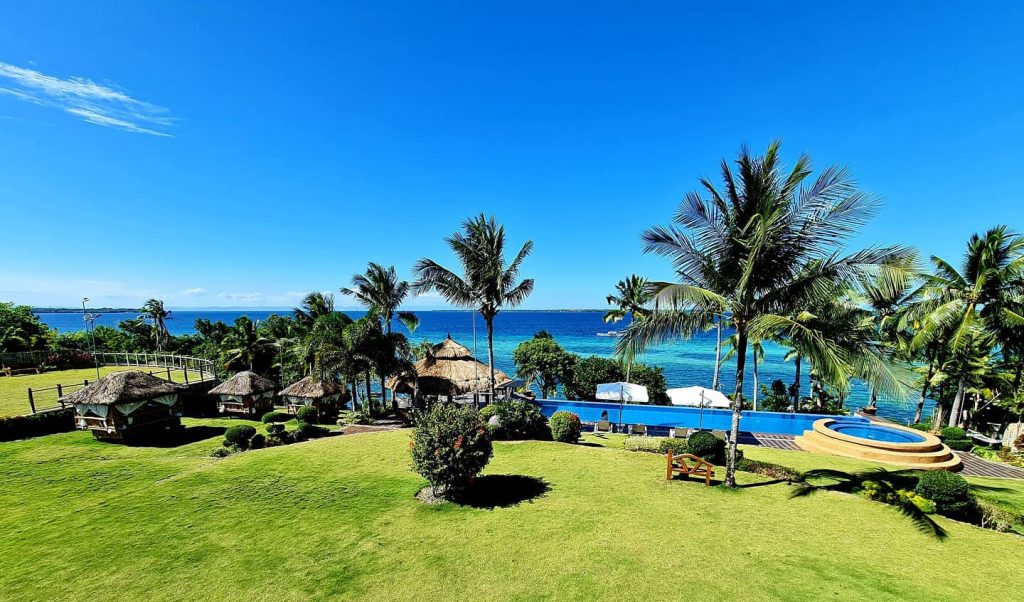 Meanwhile, water sports junkies can delight in kayaking and stand-up paddle board in the clear waters of Loon.
While day tours are available (P250 to P1,200, depending on the type of tour), it's highly recommended that you stay overnight at La Casita (The Little House). This gorgeous house can accommodate up to 4 people in its two bedrooms, and comes with free breakfast for 4, plus complimentary use of the infinity pool.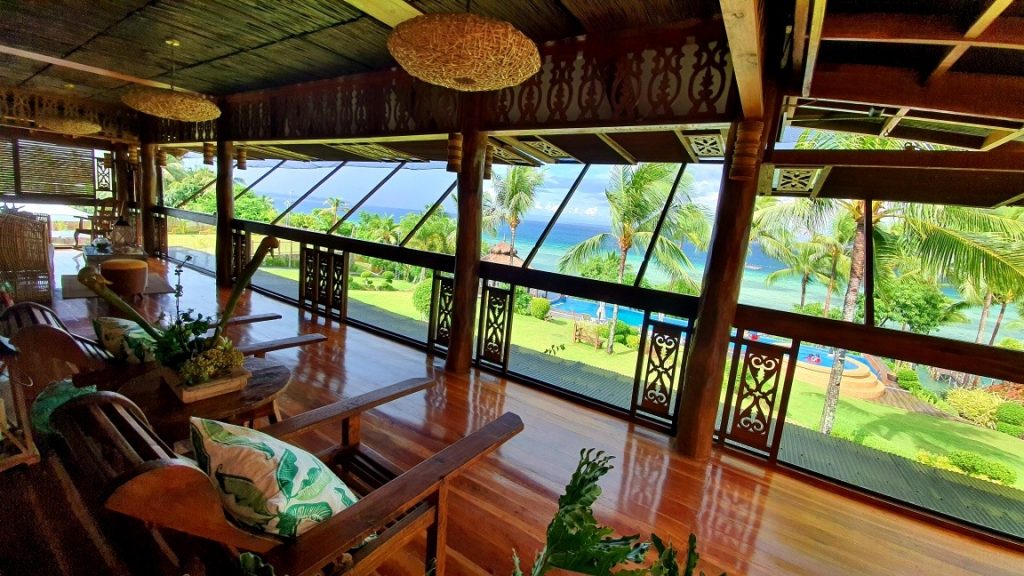 Amenities:
Two en suite toilet and bathrooms
41" TV with satellite DTV
Living room
Kitchen
Refrigerator
Swimming pool
The Essentials