Tublay in Benguet is sometimes referred to as the next Sagada, owing to its natural and cultural attractions that are slowly gaining traction.
Cascading waterfalls, mystical caves, organic farms, limestone formations, and scenic mountains are among this municipality's special features. Whether you are traveling solo or with your friends and families, Tublay is the perfect getaway for a meaningful and fun-filled experience.
Here are some of its can't-miss attractions. Take note. Many of these nestle in remote locations, and thus, remain raw and pristine.
1. Bengaongao Cave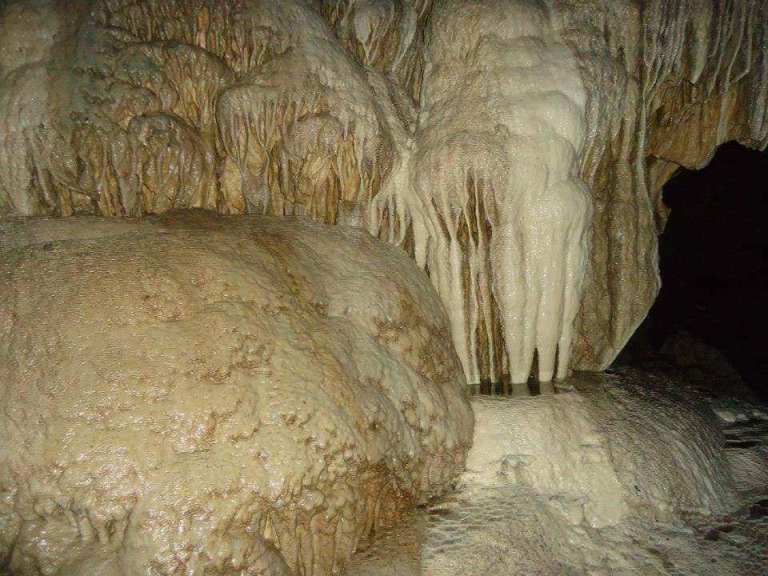 Bengaongao Cave features stunning stalactite and stalagmite rock formations with glistening pools and impressive columns.
Bengaongao Cave offers one of the best spelunking experiences in Benguet. Inside, one will find numerous stalactite and stalagmite rock formations. Towering columns and mystical crevices also abound. Marvel at the cave's depths as you come across terrace-like slopes and glistening pools. Take extra caution though as the rocks are slippery. The cave has a huge opening with giant boulders. A local priest once celebrated a mass here which was attended by hundreds of parishioners. There is also a nearby waterfall with a captivating pool for those who want to cool off after spelunking.
Location: Brgy Ambongdolan, Tublay, Benguet
Trekking Time: 10 minutes
2. Paterno Cave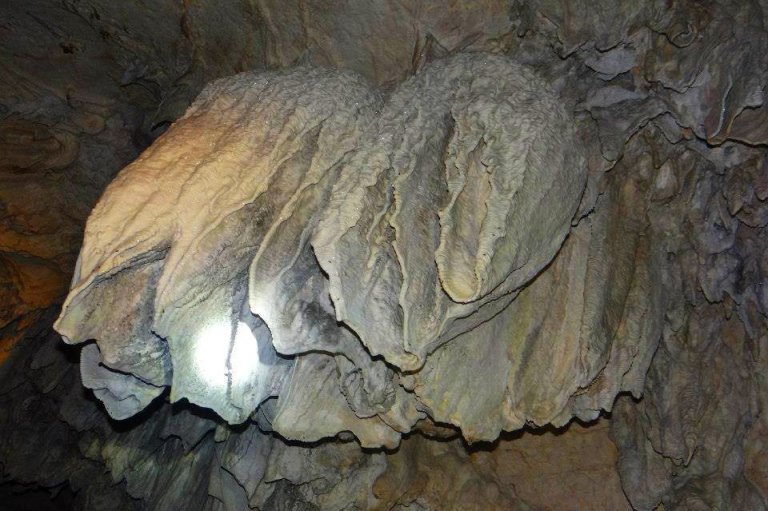 Paterno Cave is not only known for its entrancing natural formations but also for its historical importance to the local Ibaloi.
Paterno Cave lies a few minutes from Bengaongao Cave. Visitors have to literally squeeze themselves into the cave's narrow opening and crawl on their belly to get deeper. Once you're inside, expect nothing but sheer amazement. The cave also boasts fascinating stalactites and stalagmites. It is named after a Filipino general who used it as a hideout to escape the invading American forces.
Location: Brgy Ambondolan, Tublay, Benguet
Trekking Time: 5 minutes
3. Bayokbok Falls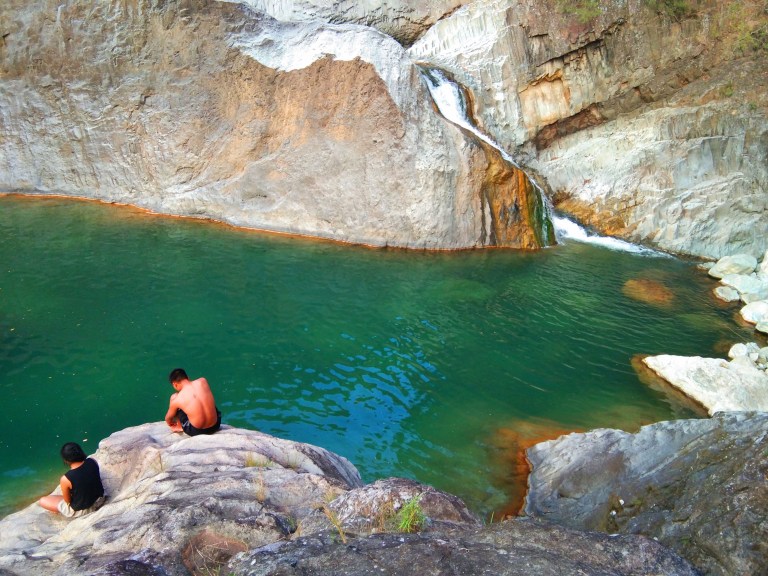 Bayokbok Falls is now a premium ecotourism destination, thanks to the efforts of late DENR Secretary Gina Lopez. It has three beautiful layers, each with serene and turquoise pools. To get to the other waterfalls, one has to rappel on slippery rocks while pristine waters offer a rejuvenating shower. Daring adventurers can jump from the top of the first waterfall toward the deep part of the pool. The waters are so clear that you can see small fishes and crabs underneath. Lush forests also surround the place, adding to the rustic view. There are bamboo rafts available on each pool. Enjoy swimming and family picnic in this humble setting.
Location: Brgy Tuel, Tublay, Benguet
Trekking Time: 15 minutes
4. Asin Hot Spring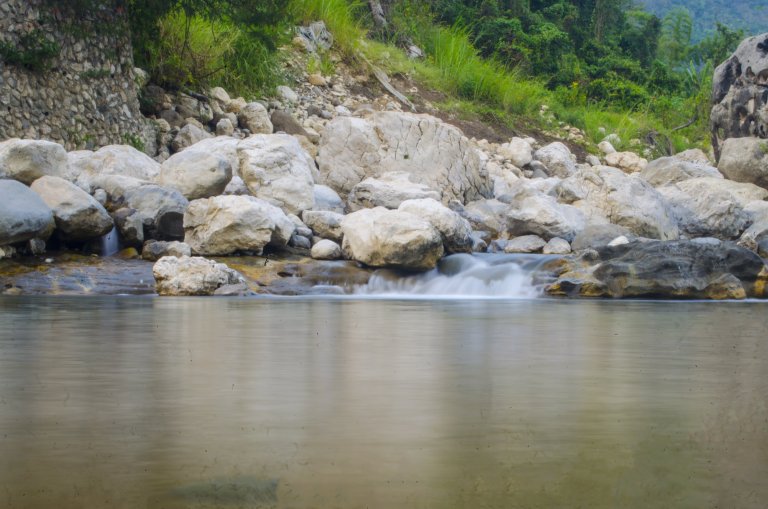 Asin Hot Spring features thermal waters emanating from deep crevices. It lies next to Tuel River, which is famous for its crystal-clear waters and rock formations.
Visitors who would like to experience the healing effects of thermal water can check out Asin Hot Spring. The thermal waters are channeled to manmade pools in a shallow part of the Tuel River. People of all ages can enjoy swimming or bathing here while engaging in meaningful conversations. The entrance fee is only Php 10 per person. The adjacent river also abounds with deep pool for swimmers. Beautiful rock formations can also be found along its upper course.
Location: Brgy Tuel, Tublay, Benguet
Trekking Time: 5 minutes
5. Mt. Pokgong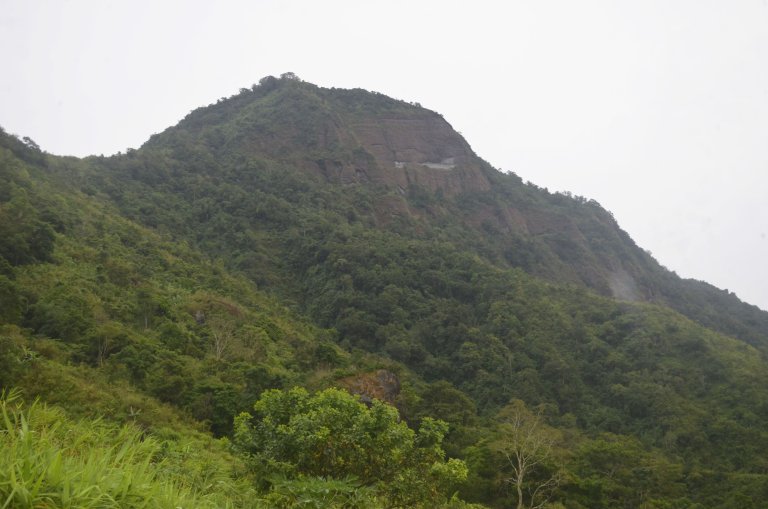 Mt. Pokgong offers panoramic views of surrounding mountain ranges including the lowland areas of the Ilocos Region.
Level up your adventure to Tublay by visiting one of its emerging hiking destination, Mt Pokgong. Known for its scenic knife-edge cliff, Mt. Pokgong offers breathtaking views of the Cordilleran mountains and the lowland areas of the Ilocos Region. Expect to trail on grasslands, clamber on steep terrains, and penetrate dense forests before finally reaching the summit. It's best to come here during the early morning to catch a breathtaking view of the sunrise and occasional sea of clouds.
Location: Brgy Tuel, Tublay, Benguet
Trekking Time: 3-4 hours