Traveling tends to draw in us feelings of nostalgia and hope. Whether you're feeling nostalgic or looking for a dose of inspiration to fuel your wanderlust may it be visiting Philippine destinations or foreign countries, these 20 best quotes on traveling, both old and contemporary will surely take you places you never imagined.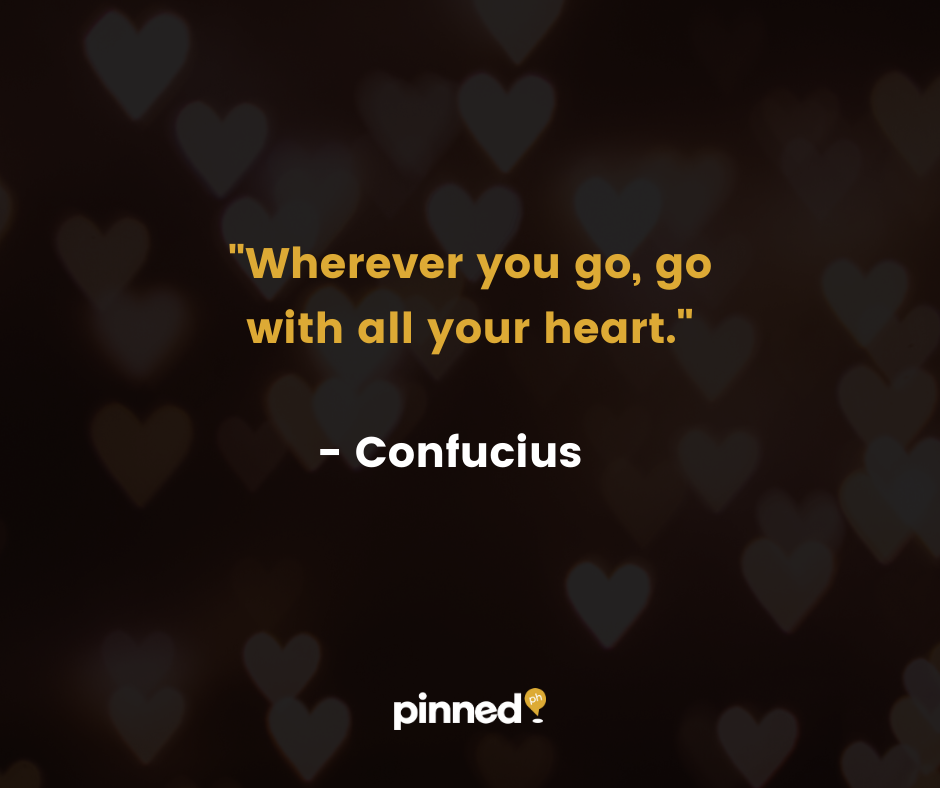 1. Wherever you go, go with all your heart. – Confucius
Travel is timeless, and this short travel quote proves it. Confucius, a well-known Chinese philosopher in the 6th century BCE, tells you to take travel to heart, without boundaries or reservations.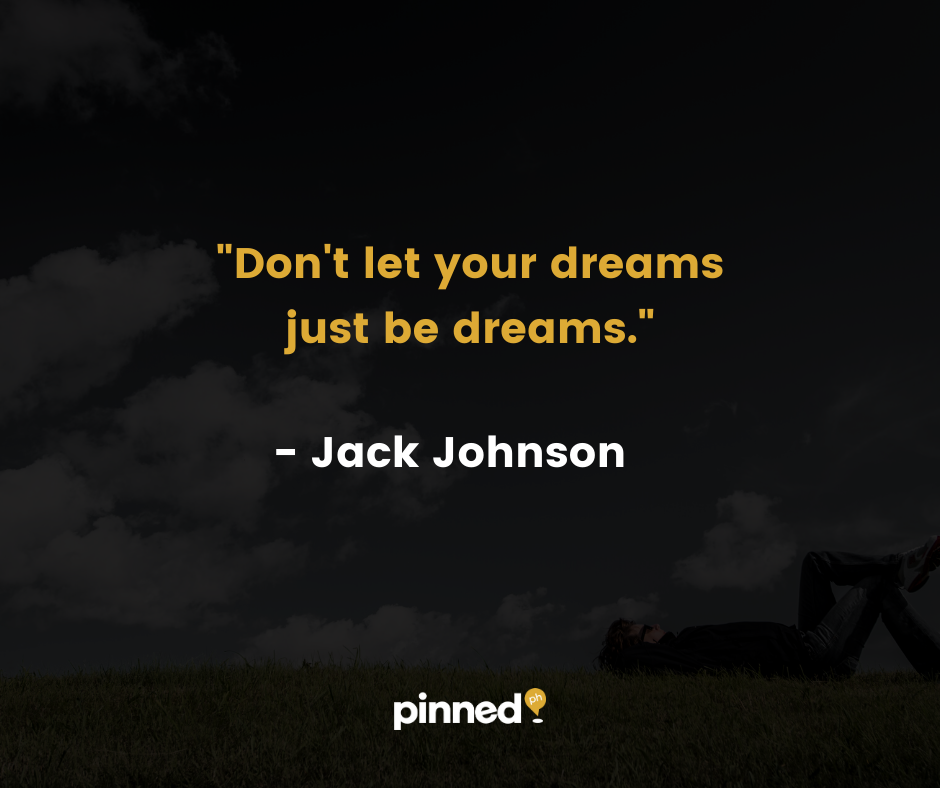 2. Don't let your dreams just be dreams. – Jack Johnson
In his song "Dreams be dreams", American songwriter, singer, documentarist, and filmmaker Jack Johnson encourages everyone to act on their dreams despite trials. He croons, "You know this living's not so hard as it seems/ Don't let your dreams be dreams"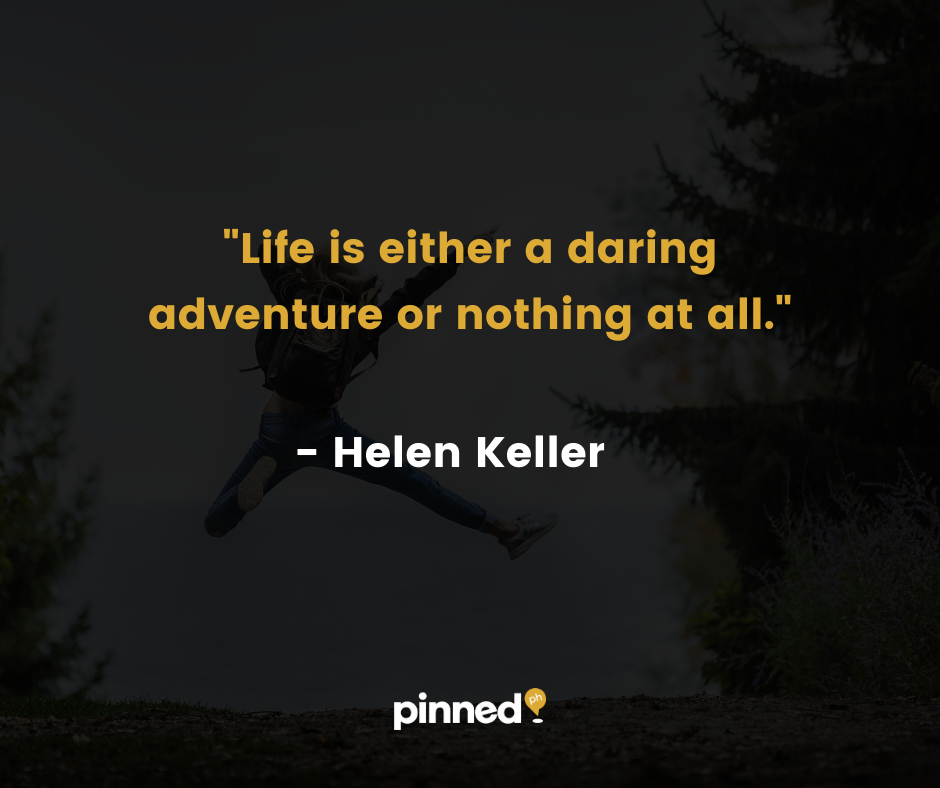 3. Life is either a daring adventure or nothing at all. – Helen Keller
Need the ultimate inspiration? Here's one. Helen Keller, a deaf-blind 18th-century activist and writer, traveled to 39 different countries despite her physical disabilities.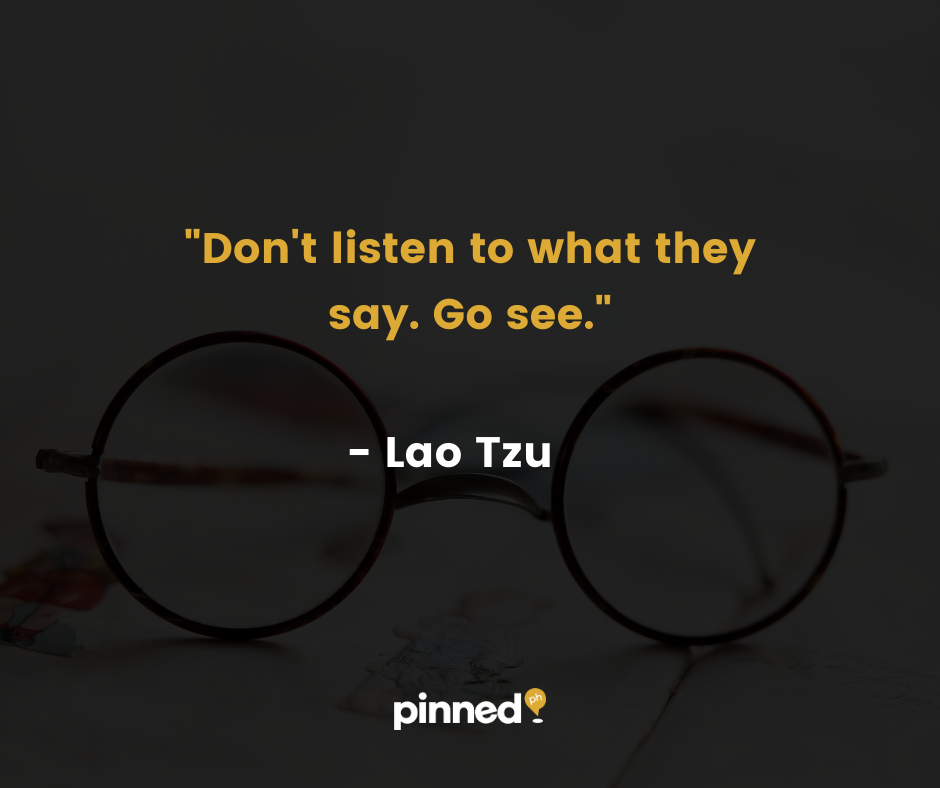 4. Don't listen to what they say. Go see. – Lao Tzu
Sometimes, it's easy to get discouraged by what you read about certain destinations. However, you'll find that when you travel, what you read and hear are not how things are in reality. Lao Tzu, a Chinese philosopher in the 6th century BCE offers these wise words: "Don't listen to what they say. Go see."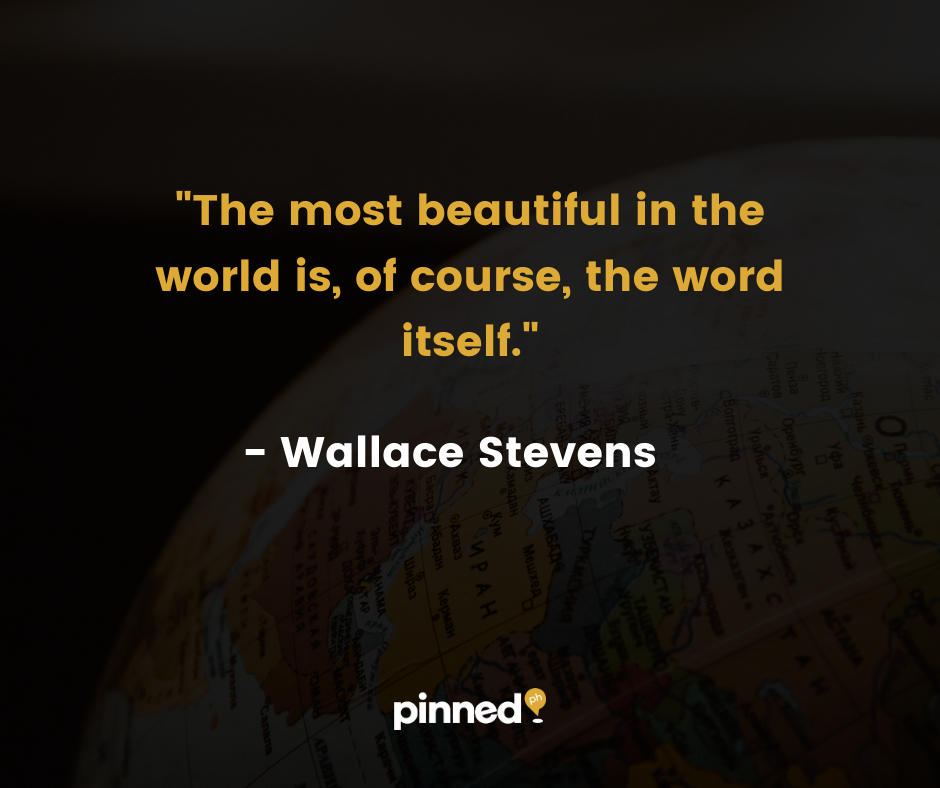 5. The most beautiful thing in the world is, of course, the world itself. – Wallace Stevens
The beauty of the world – from its landscapes to its humans – is enough reason to pack your bags and go.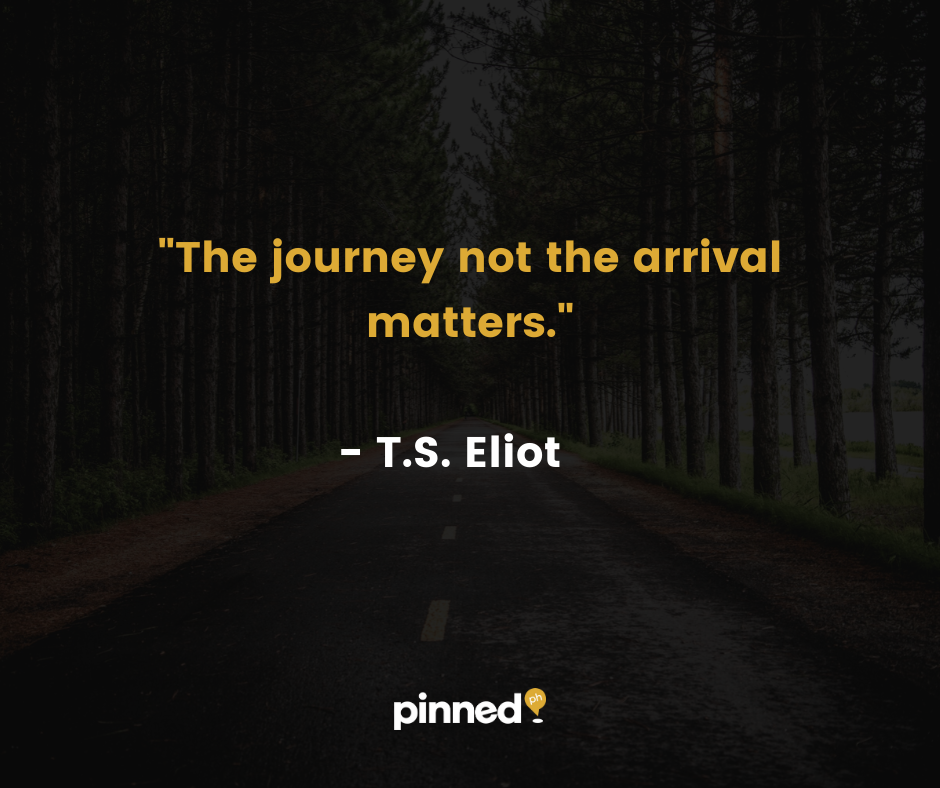 6. The journey not the arrival matters – T.S. Eliot
The best thing about traveling is often not what you find when you arrive in your destination, but what you experienced on your way there – from interactions with fellow humans to mishaps and adventures.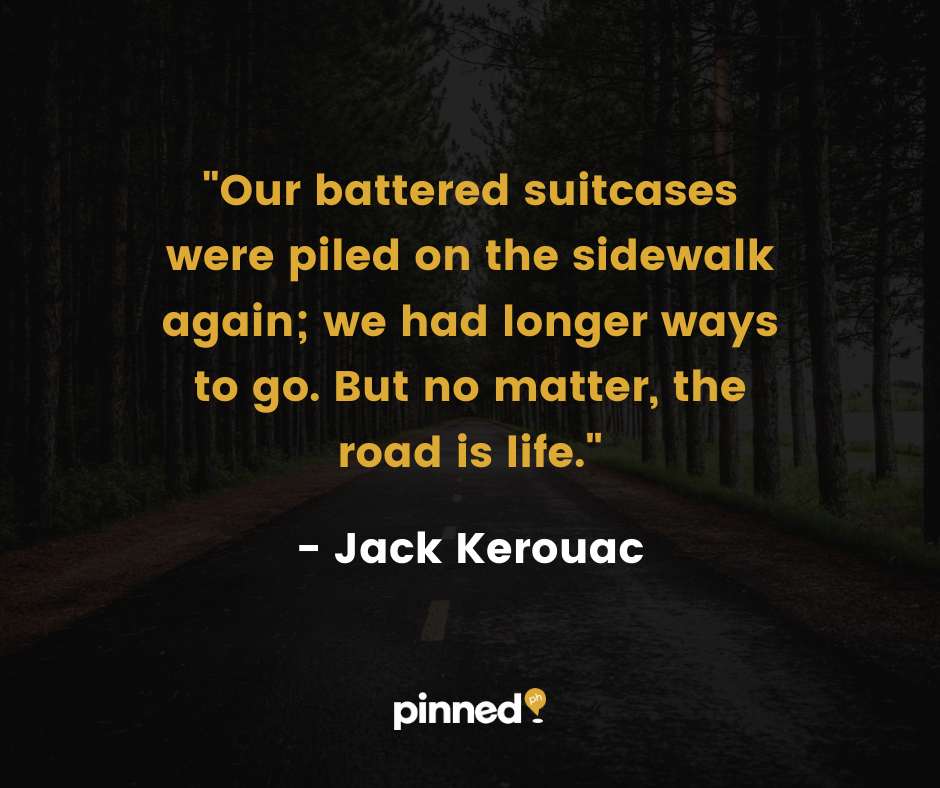 7. Our battered suitcases were piled on the sidewalk again; we had longer ways to go. But no matter, the road is life. – Jack Kerouac
American novelist Jack Kerouac is best known for his book, "On the Road", a novel on a bunch of near-broke travelers who embarked on a road trip across the US. This nugget of travel wisdom is taken from that book.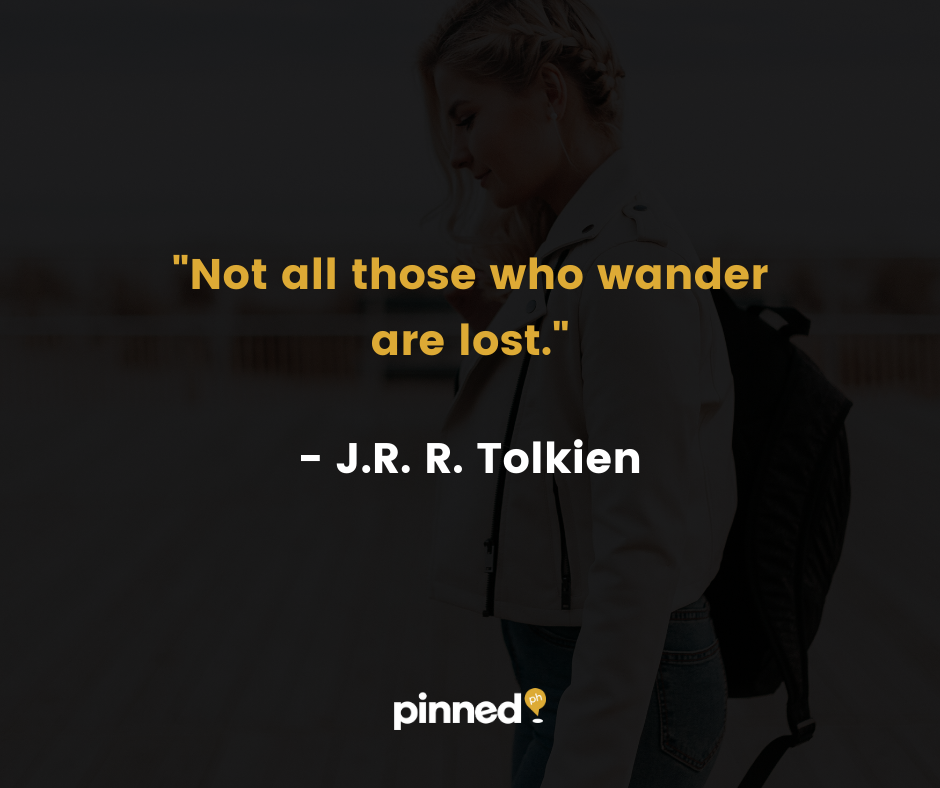 8. Not all those who wander are lost. – J.R.R. Tolkien
Taken from the book "The Lord of the Rings" by J.R.R Tolkien, this short travel quote tells us that sometimes we travel not to search but to simply explore and make the best of life.
9. Traveling is a brutality. It forces you to trust strangers and to lose sight of all that familiar comforts of home and friends. You are constantly off balance. Nothing is yours except the essential things -air, sleep, dreams, the sea, the sky – all things tending towards the eternal or what we imagine of it.
– Cesare Pavese
19th century Italian novelist and poet Cesare Pavese speaks of one of the best things that travel does: It makes us vulnerable. In our most vulnerable, we learn to trust others and the universe.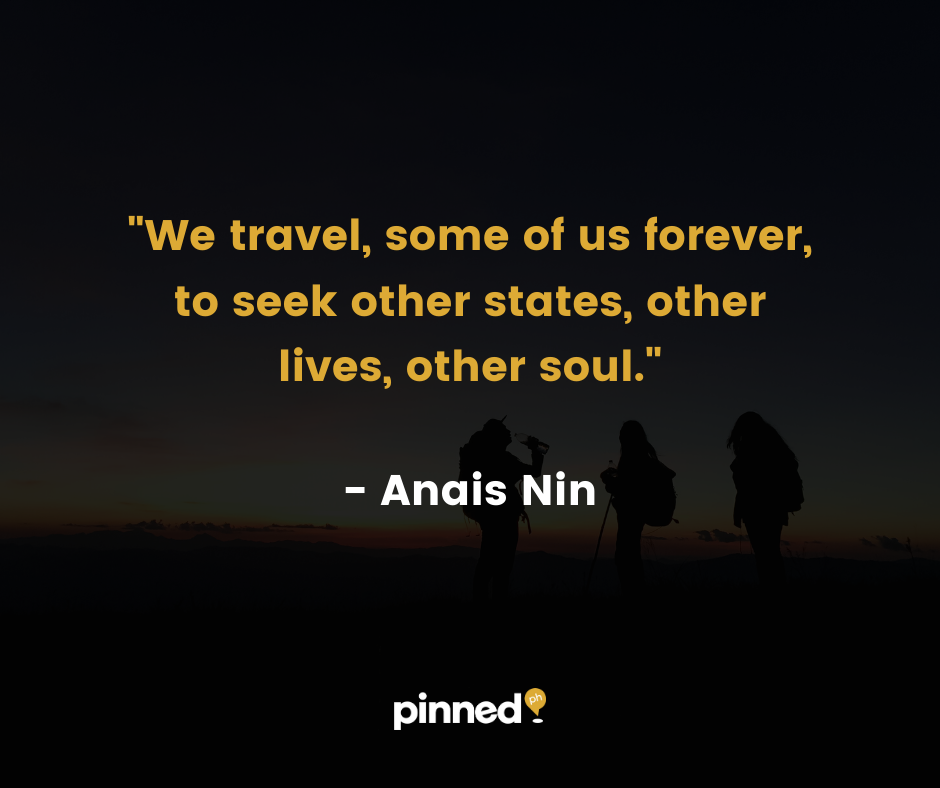 10. We travel, some of us forever, to seek other states, other lives, other souls. – Anaïs Nin
French-born author Anais Nin sees travel as an infinite search: sometimes for a state of mind, sometimes a different life, or sometimes just a different state of "I".
11. There is no end to the adventures we can have if only we seek them with our eyes open. – Jawaharial Nehru
Adventures do not need a passport or long trips on the road. As long as we keep our eyes open, adventures exist everywhere, says the late Jawaharial Nehru, India's first Prime Minister.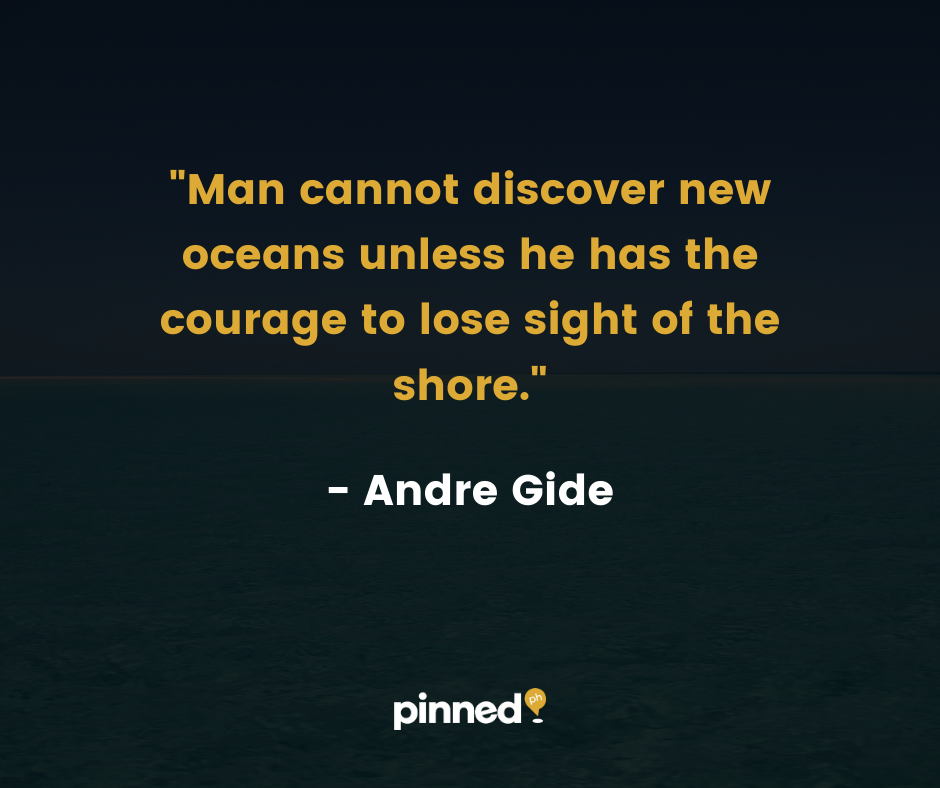 12. Man cannot discover new oceans unless he has the courage to lose sight of the shore. – Andre Gide
Nobel Prize winner and author Andre Gide describe travel, at its core, as an expedition that requires boldness and a sense of zeal for new discoveries.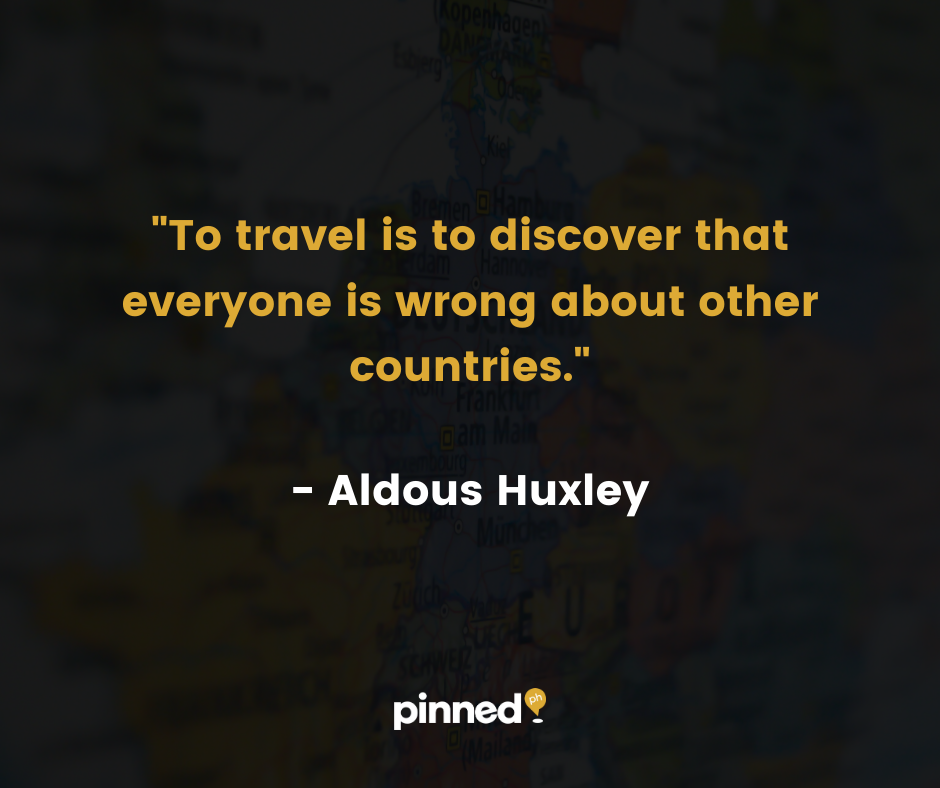 13. To travel is to discover that everyone is wrong about other countries. – Aldous Huxley
Like Lao Tzu, British novelist Aldous Huxley emphasizes on the travel being a catalyst to discover the world is not as it is portrayed by many. This is why they say that travel helps quash racism, bigotry, and prejudice!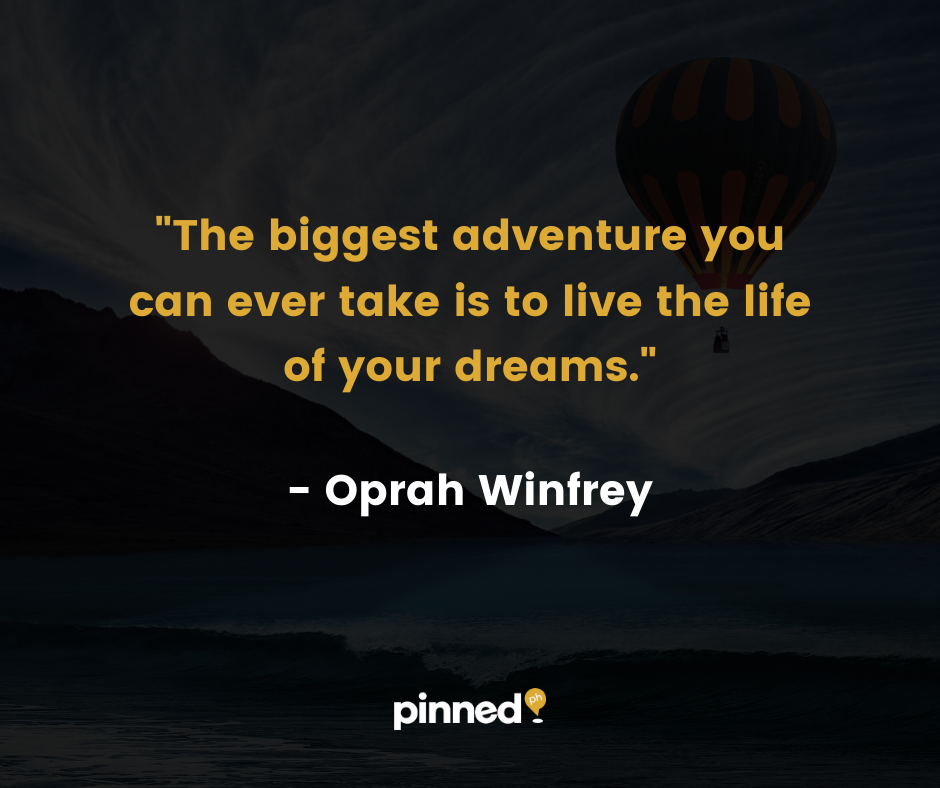 14. The biggest adventure you can ever take is to live the life of your dreams. -Oprah Winfrey
Dare to live the life you imagined, whether it involves traveling or not, says Oprah Winfrey.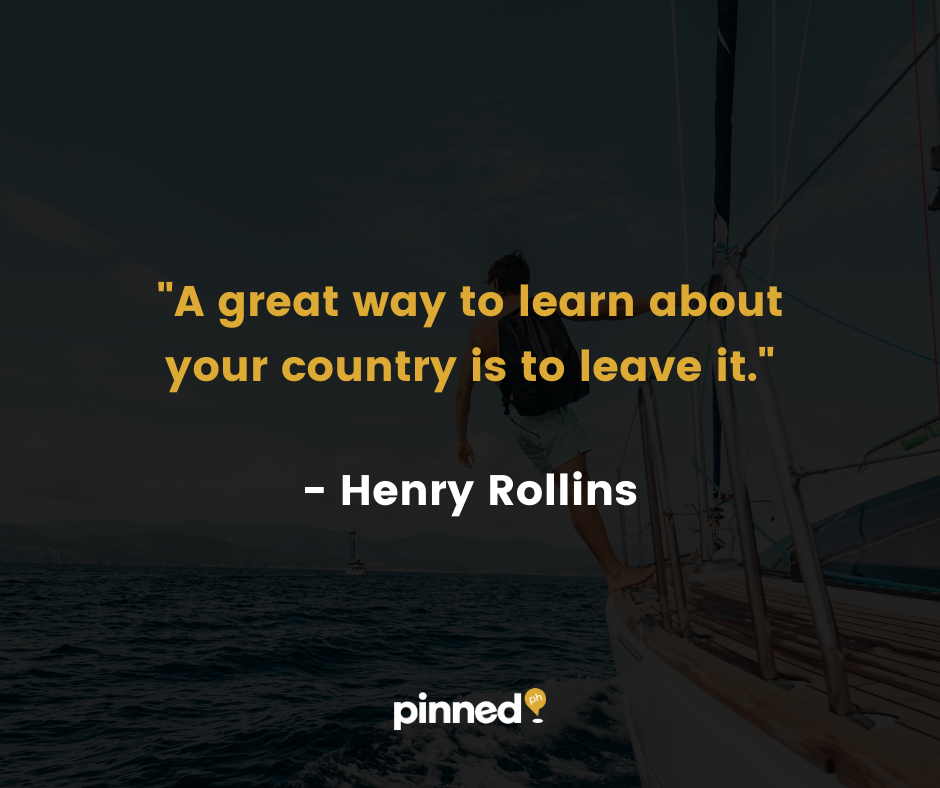 15. A great way to learn about your country is to leave it. – Henry Rollins
What musician Henry Rollins is saying, in a nutshell, is, sometimes we gain new perspectives when we leave the comforts of home.
16. Two roads diverged in a wood and I – I took the one less traveled by. -Robert Frost
One of the most well-known poems from Pulitzer Prize winner Robert Frost is The Road Not Taken, where he talks about arriving at a fork in the woods where two roads diverged and taking the more unfamiliar one.
17. A ship in a harbor is safe, but it not what ships are build for.
Just as ships are not made to remain docked forever, so are your feet.]
18. Live life with no excuses, travel with no regret. – Oscar Wilde
Irish poet and playwright Oscar Wilde offers these simple words of wisdom, for living a life free of baggage and regrets.
19. Blessed are the curious, for they shall have adventures. – Lovelle Drachman
Inspired by the Eight Beatitudes, this short travel quote from poet Lovelle Drachman tells us that engaging in our curiosity leads to great adventures.
20. Travel opens your heart, broadens your mind and fills your life with stories to tell. – Paula Bendfeldt
When done with an open mind, travel cultivates faith, humility, and open-mindedness, and shapes stories that impact us and those around us, according to travel blogger Paula Bendfeldt.
How about you? What are your favorite travel quotes? Share them with us below.