Damires Hills Leisure Farm – Janiuay, Iloilo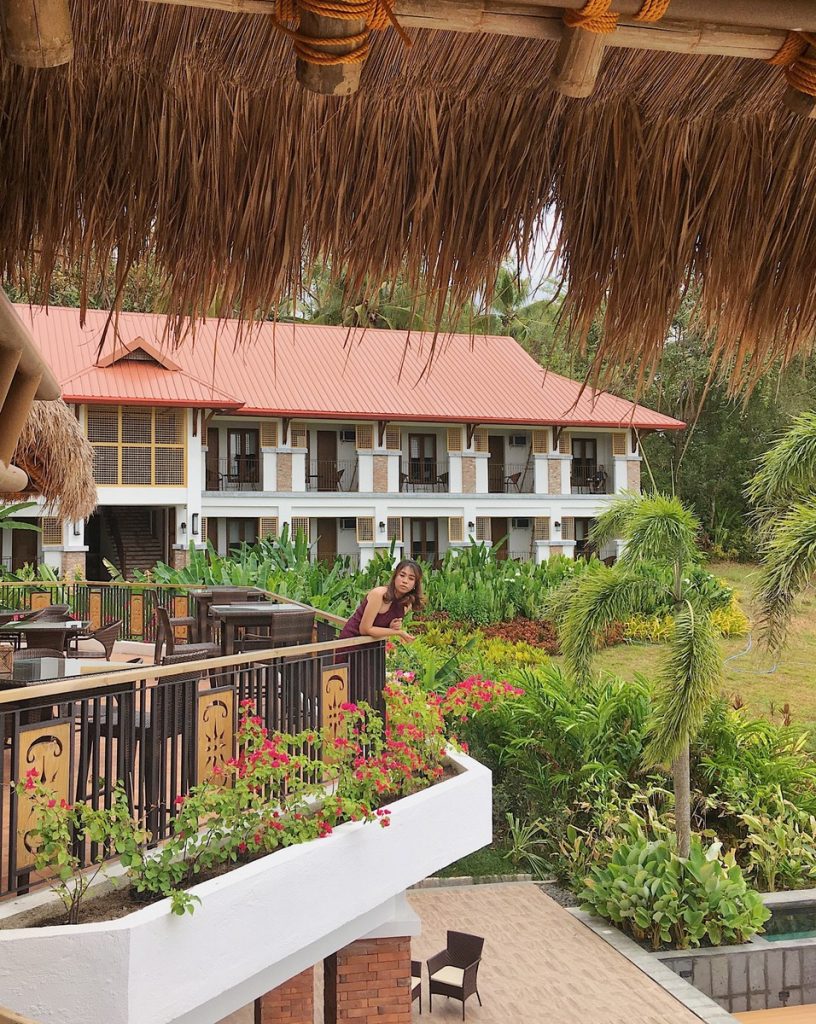 Damires Hills Leisure Farm Resort, situated in Janiuay Iloilo, will remind couples of Bali. Here, you can make amazing memories with your special one while enjoying fun-filled activities like ATV (350 PHP/ head), zipline (250 PHP for seated position; 350 PHP for Superman), swimming (170php/ head), and a lot more that could be an ideal Iloilo dating places you can take that special person to.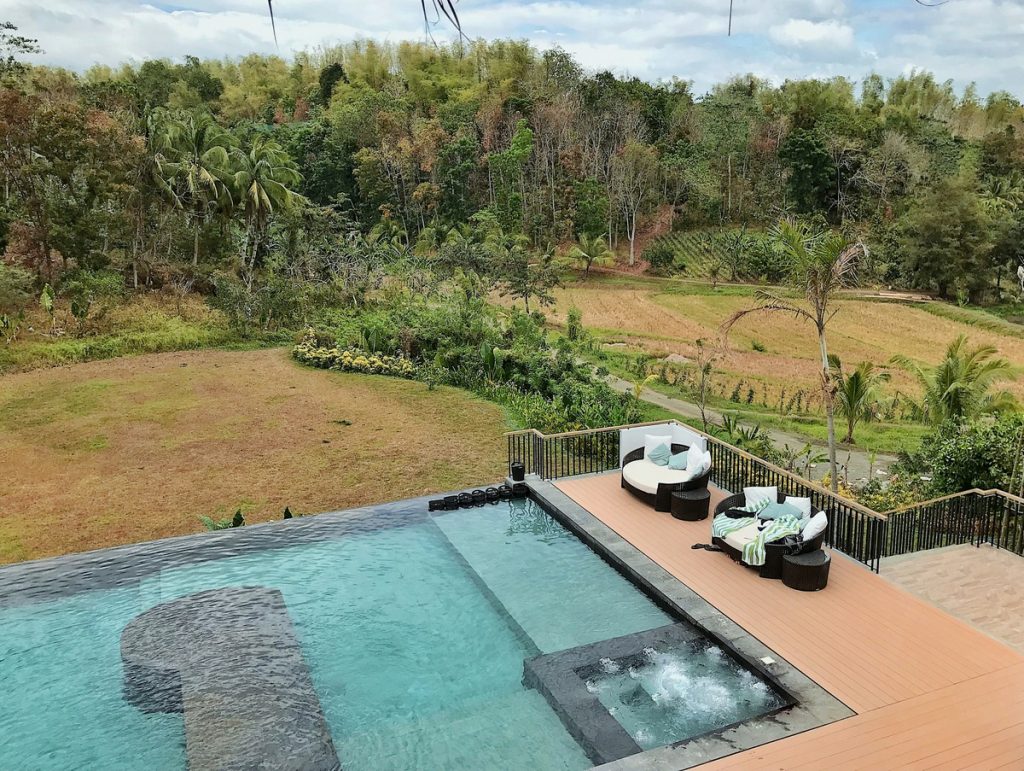 For day tours, entrance fee is 100 PHP. It is highly recommended that you stay in their cozy, modern rooms at Heliconia – Balay Uma (700/ php with consumable food, drinks, and pool access) or enjoy their rustic daytime cottages with rates beginning at 3,000 PHP for 10 pax. At Damires Hills, you may enjoy simple amenities alongside the delightful sights and sounds of Mother Nature. It's the perfect blend of adventure and tranquility.
The Essentials
Pineridge Mountain Resort – Bucari, Leon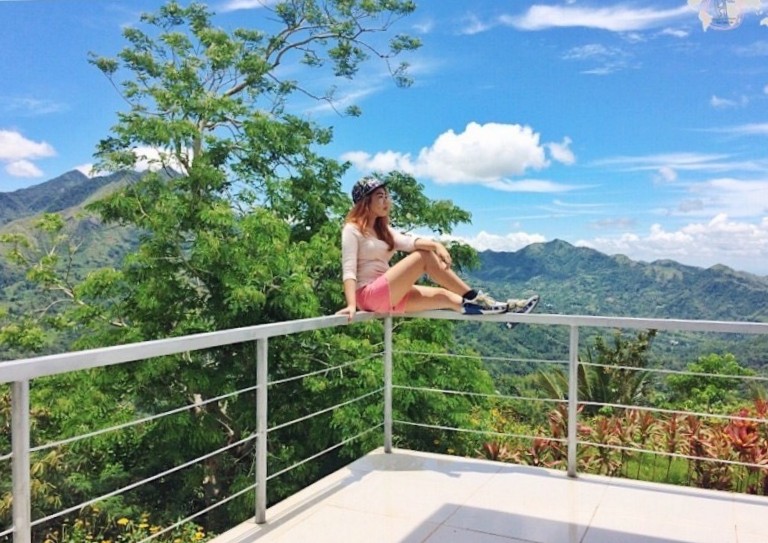 Popular for their "coffee with a view" ambiance, this place will have your jaw dropping with its stunning views of the mountains – and you don't even have to travel far from the city! Expect to experience cool climate when visiting this place as this is situated before Bucari Campsite (also known as Little Baguio and the summer capital of Iloilo).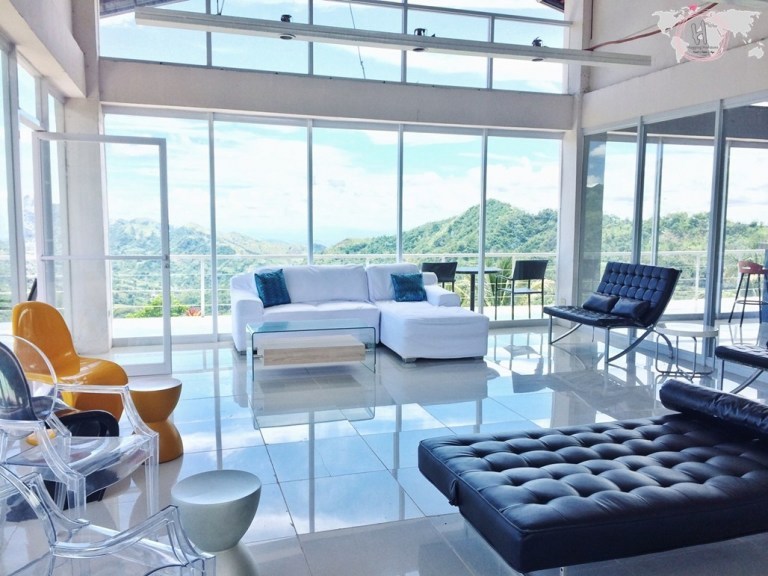 The entrance fee of 100 PHP includes coffee and a few snacks at the resort. If you wish to stay overnight, room rates for 4 people ranges from 3,000 to 4,000 PHP per night. This place also offers fun activities such as ATV, biking, horseback riding, grilling, and house party for friends, families, and couples.
The Essentials
Nature's Eye Resort – Guimaras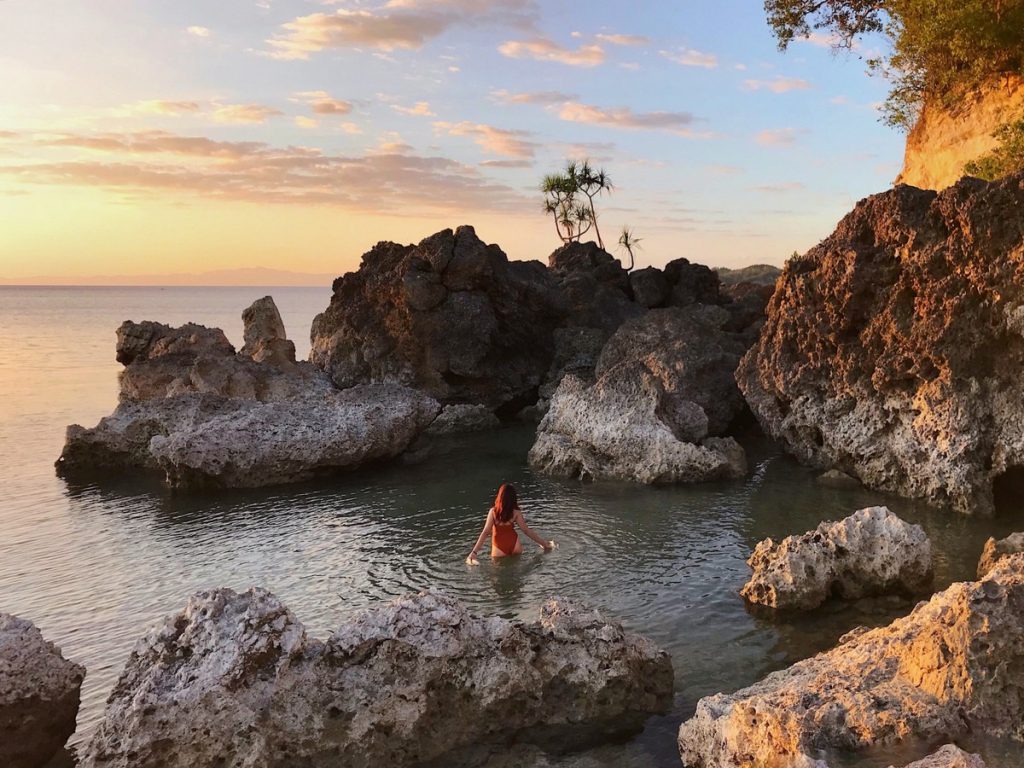 Although located in Guimaras, once a sub-province of Iloilo, Nature's Eye Resort is worth a visit if you value privacy and among the go to Iloilo dating places . A paradise all yours to enjoy, it offers an unspoiled beach and environs,´Guimarasnon´ hospitality, and amazing local dishes. Various themed cottages purposely designed for romantic occasions such as anniversaries can be found in this resort.
Accommodations include air conditioned rooms like the Cliff Cottage (3,100 php/ night; max capacity of 5 guests) which has private outdoor shower with breathtaking cliffside views. There are also contemporary cottages namely Ocean View – lower deck cottages (3,100 php/ night; max capacity of 8 guests) and Ocean View – upper deck cottages (3,900 php/ night; max of 5 guests).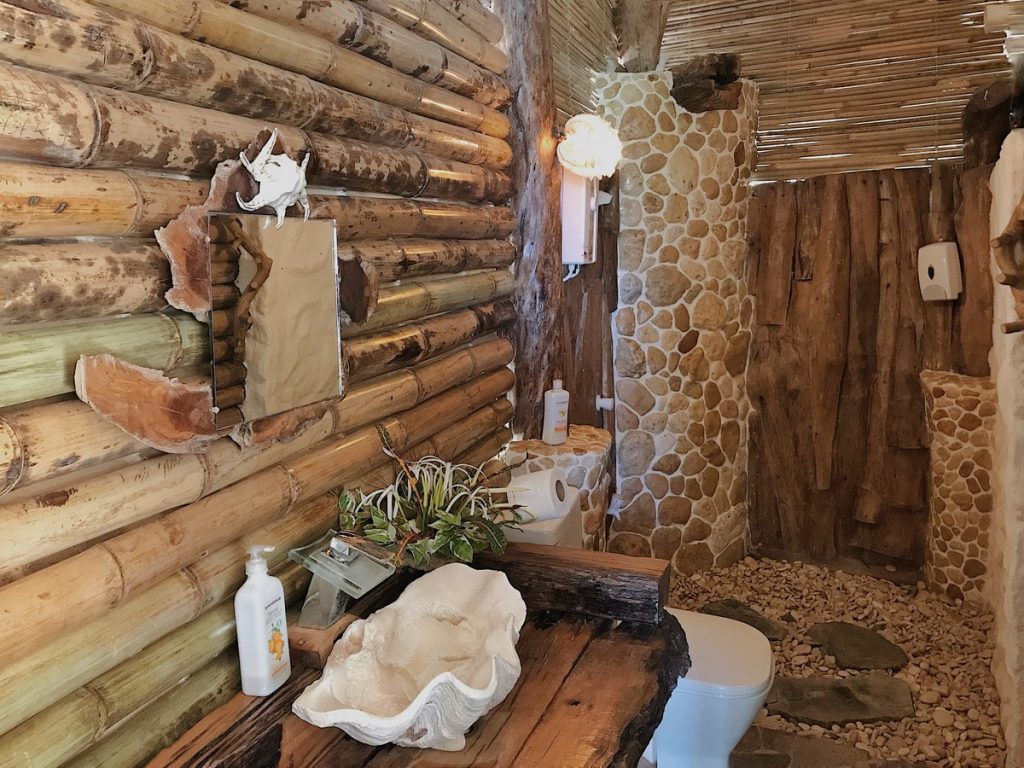 They also have native-themed fan rooms like the Shell Cottage (2,800 php/ night; max capacity of 4 guests) and the Sunset Cottage (2,600 php/ night; max of 3 guests)
Each room has its own private bathroom (either an outdoor shower or a native themed shower room), complete with hygiene kits. Nature's Eye Resort boasts high-quality service and comfort. There is no WiFi at the resort, which allows guest to reset and be more in tune with nature.
It is among the favorite Iloilo dating places, that most trips held here by couples have turned into proposals, engagements, and private weddings . In fact, the resort has a famous rock formation in the middle of the sea where many guests propose at sunset.
The Essentials
Waterworld Iloilo (Adult's Playground) – Jaro, Iloilo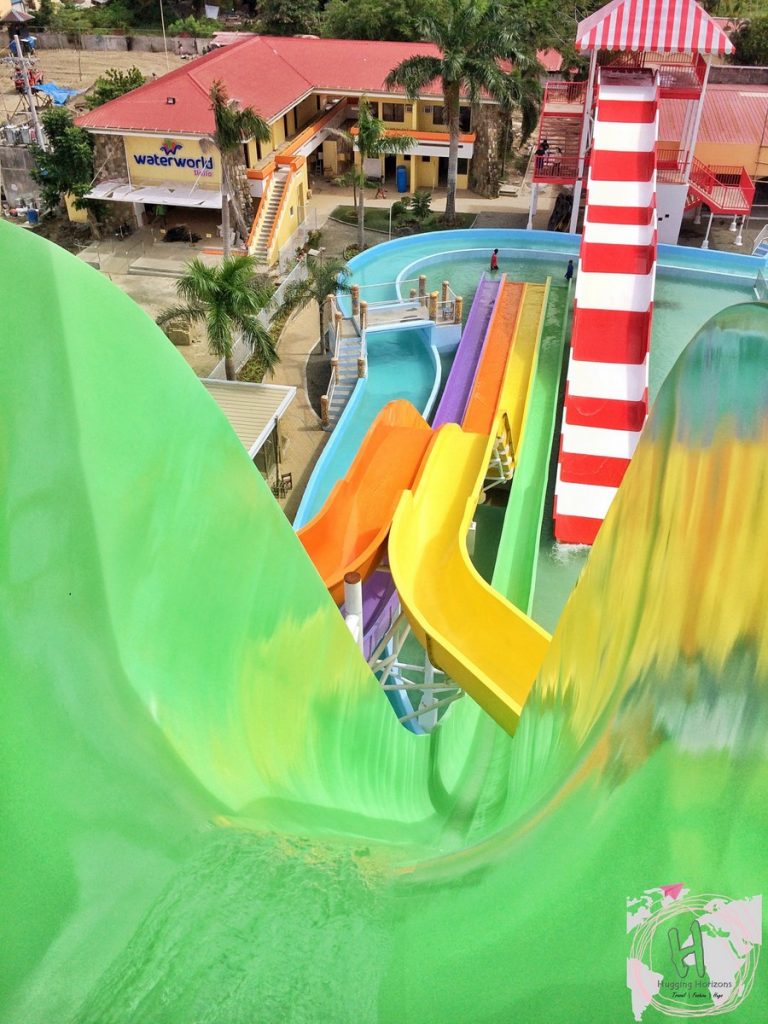 This humongous playground was purposely built for both kids and adults and features unlimited speed shooting slides for every couple. This resort began becoming wildly popular a few years back with its death-defying adult slides, and made nationwide buzz for being the first ever water theme park in Iloilo City.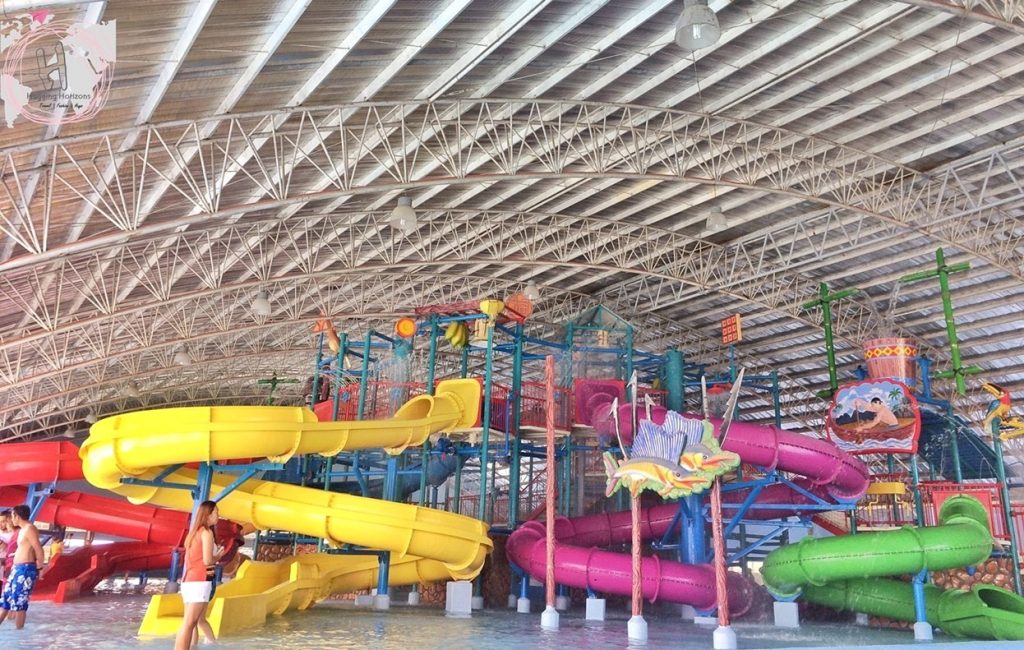 If you wish to stay the night, Waterworld offers themed rooms like safari, pirate, princess, and fairies. The place is best for couples looking for fun and extraordinary yet intimate adventures in Iloilo. Entrance is at Php350 (with Php100 worth of food coupons redeemable at any Waterworld food outlet).
The Essentials