Aurora is a coastal province in the Central Luzon region facing the Philippine sea that was once part of the larger province of Quezon, Most people associate Aurora with its capital Baler, a popular surf town that draws in local and international surfers, especially for events.
But Baler is just one of the 8 towns that make up the province, with other towns offering their own unique charms. Dingalan, the first town in Aurora accessible from Manila right after reaching Nueva Ecija, offers an alternative getaway that will appeal to road trippers and backpackers.
Formerly a fishing and farming town, Dingalan is only starting to get popular with weekend warriors looking for a respite from city life.
Here's a look at some reasons you'll want to visit Dingalan in the future.
1. Proximity to Metro Manila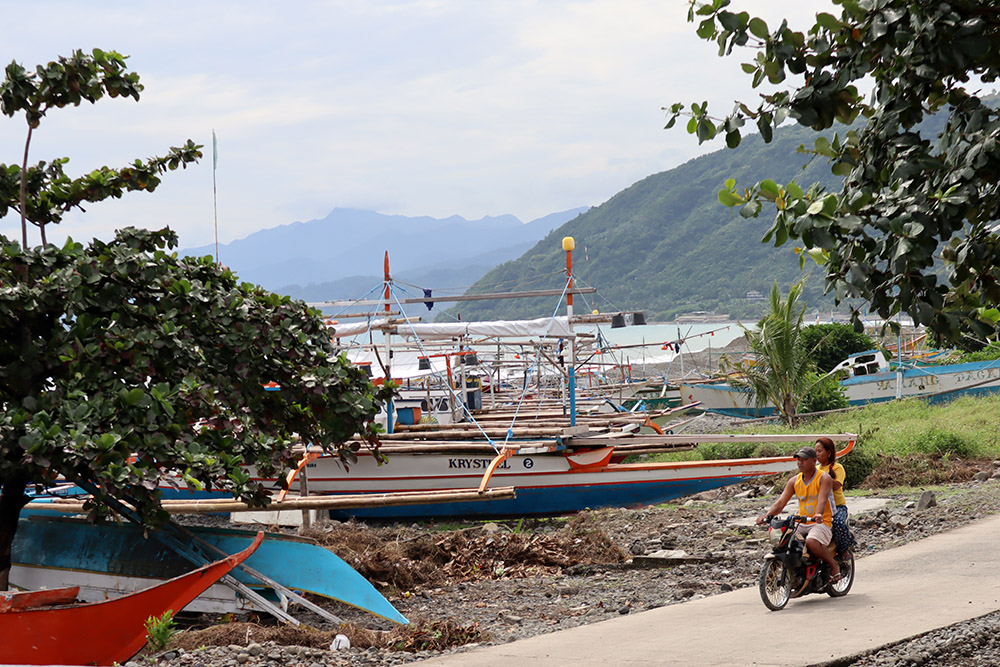 Dingalan is located roughly 183 kilometers (114 mi) north-east of Manila, bounded on the north by San Luis, west by Gabaldon and General Tinio (Nueva Ecija) and Dona Remedios Trinidad (Bulacan), south by General Nakar (Quezon) and east by the Benham Rise or Plateau and Philippine Sea.
By private vehicle, it's a 4 to 6 hour-drive from Manila going through Bulacan and Nueva Ecija, making it relatively near for overnight stays, weekend trips or day trips for those who leave really early in the morning.
2. You can enjoy peace and serenity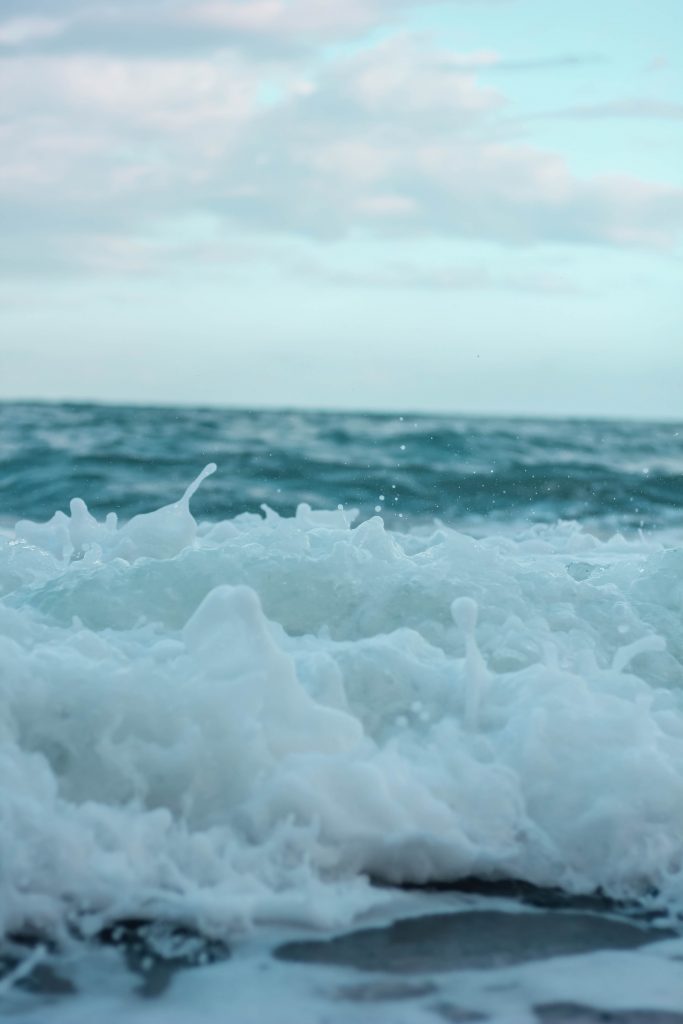 Dingalan is not a place people go to party and enjoy the night life. But if you're looking to enjoy natural landscapes and some peace and quiet, you'll get it here. Most of Dingalan's barangays are located by the seashore, except for the Poblacion and two barangays located in the mountains. Most villages are still rugged, situated at the foothills of the Sierra Madre Mountains. The natural beauty of the mountains, countryside scenery and coastal views, make Dingalan a refreshing destination for nature lovers who want to breathe in fresh air and recharge.
3. Amazing mountain view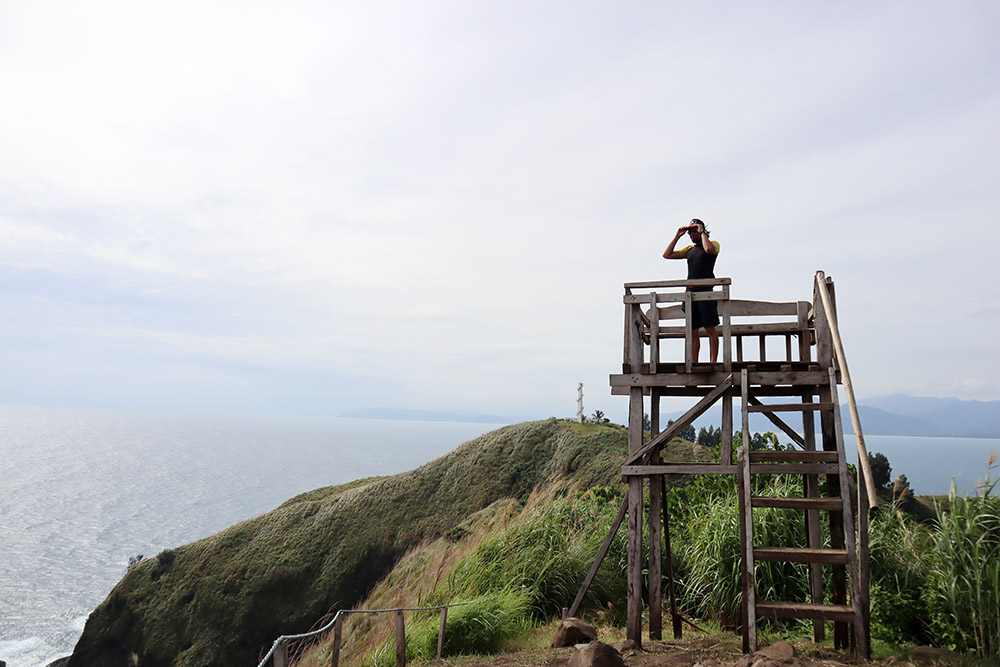 Dingalan has its share of scenic tourist spots often recommended to first-time visitors, including Paltic Beach, Lamao Cave (accessible by boat during certain seasons), Tanawan falls and the Intertidal Zone. The most rewarding is the Dingalan Mountain View, accessible by an easy 45-minute to 1-hour hike from the town proper passing the rocky coast of the White Beach.
The way up is a bit steep, but manageable even for first-time hikers. The stunning view of the mountain and coast has often been compared to Batanes. In fact, Dingalan has gotten the nickname of "Batanes of the East" because of its rugged coastline and postcard-worthy vistas. But there's really no need to compare it, as Dingalan has its own charm that you'll want to experience for yourself.
4. Seafood delights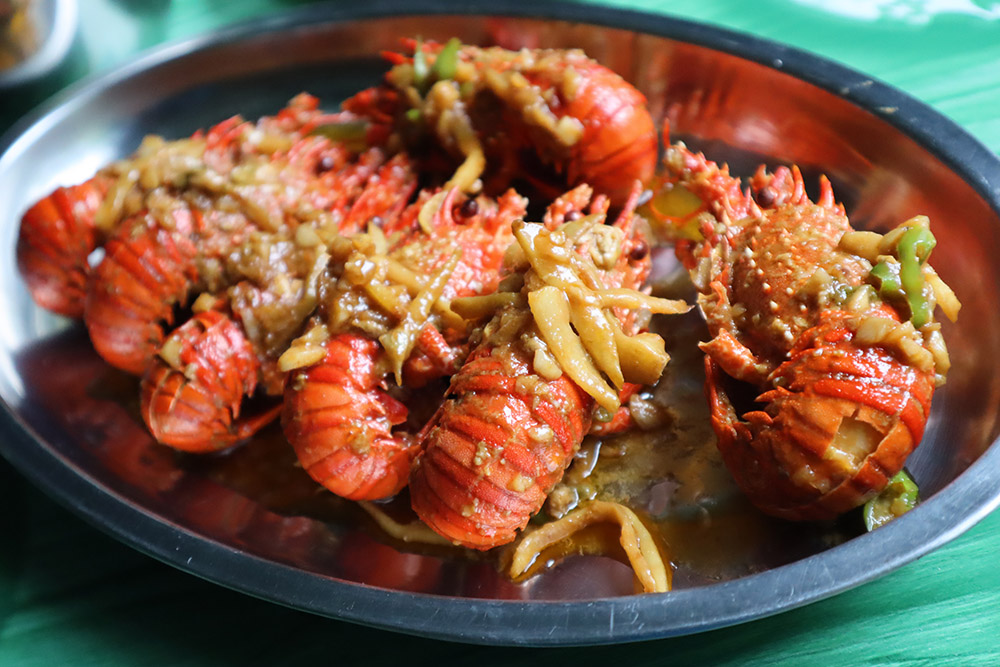 Seafood lovers are in for a treat because Dingalan's location by the coast makes it a hub for fresh and affordable seafood delights. Don't expect any fancy restaurants or fast-food joints in town. Just head to the public market to buy your choice of fresh fish or shellfish and have it cooked by the eateries right across the street. The market has several fish stalls that sells fresh lobsters, crabs, salmon, squid, shrimps, fish and more. You can feast on a seafood buffet at a fraction of the cost in upscale restaurants or Manila.
4. Low-impact and sustainable stays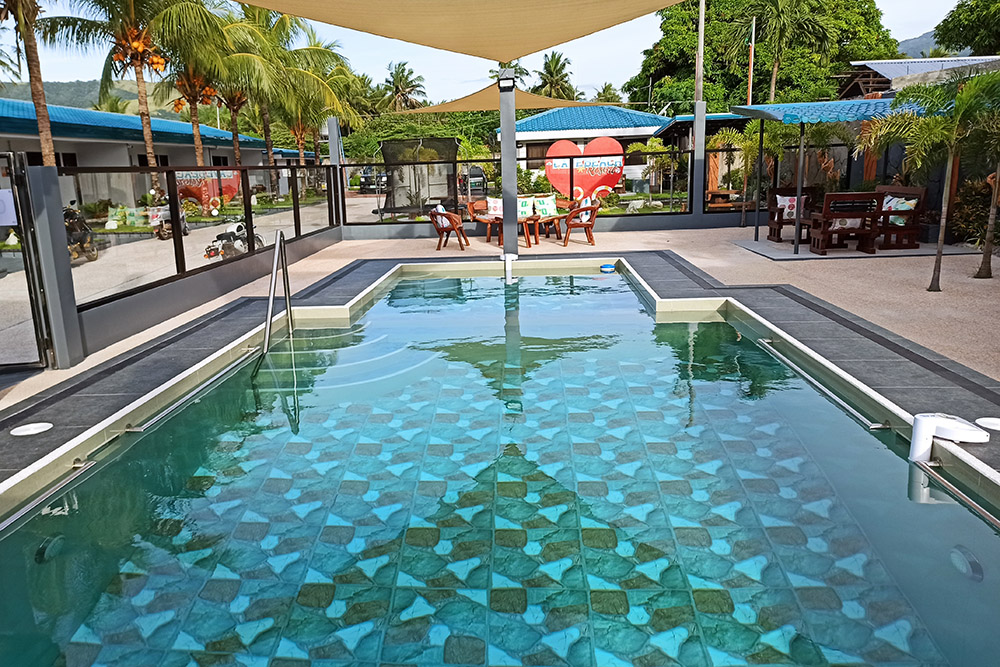 Because of the absence of large resorts and high-rise hotels, Dingalan is a low-impact travel destination compared to some other more popular tourist destinations. Dingalan is the type of place that will appeal to backpackers and those who don't mind roughing it out.
Some accommodation choices
Along the coast, residents have converted their homes into simple no-frills resorts catering to groups and families looking for budget-friendly options and camping spots. Resorts like Manabat Sampaguita Beach Resort, Ocean View Resort and Buboy & Lourdes Cottages offer simple cottages, group sharing rooms, and guesthouses for those who want to cook their own food or camp out.
Cave Beach Resort near the port in Brgy. Aplaya, is a newly renovated resort that offers a great location facing the sea. They offer clean and decent air-conditioned rooms with hot and cold showers, TVs and free WiFi. With just 10 rooms, Cave Beach Resort offers a simple, private and quiet getaway for couples, solo riders, families or small groups.
For those looking for something closer to nature, consider Zen Tierras in Matawe. This nature and mountain resort is nestled inside a 12-hectare forest where guests can enjoy intense connection with nature and truly disconnect off the grid.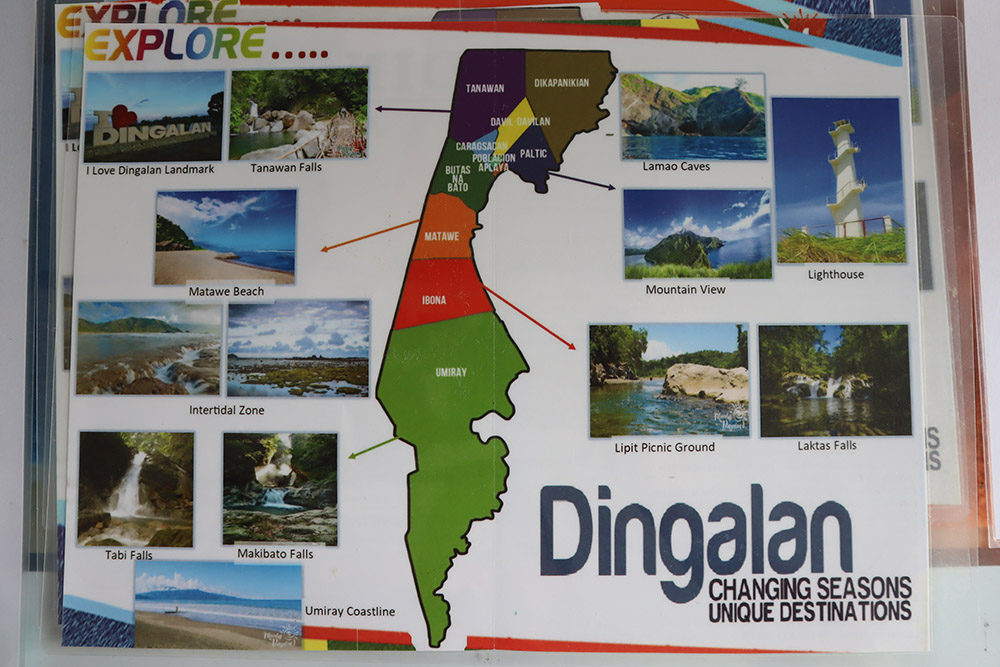 With limited flights in the future because of COVID-19 restrictions, uncrowded destinations accessible by land from Manila like Dingalan could be a good choice for those who want to enjoy a socially distanced nature getaway.