Davao City is the biggest city in Mindanao in terms of land area and population. It is a transportation hub and serves as a gateway to the region. There are many vans and buses that connect it to other parts of the island. This bustling metropolis can also serve as your base to explore nearby attractions.
People's Park
This park is home to hundreds of non-indigenous and indigenous plant species and trees. It is a welcome relief from the hustle and bustle of the big city. You'll find some of Kublai Millan's sculptures scattered in different parts of the park.
Fees: Free
Japanese Tunnels
For history buffs, the Japanese tunnels in the city might interest you. The Japanese soldiers used this underground network to move equipment and troops around undetected. This made the Japanese unpredictable during World War II. Only a few sections are open to the public.
Fees: P50 entrance
Crocodile Park
This park isn't just a place to see a crocodile It is home to other animals such as eagles, birds, snakes, monkeys, an ostrich, and others. Feed koi fish, watch a tiger devour its meal, drop by the butterfly house, feed animals, and see the fire dance show – just some of the things you can see and do while in the park.
Fees: P350 day pass
Philippine Eagle Center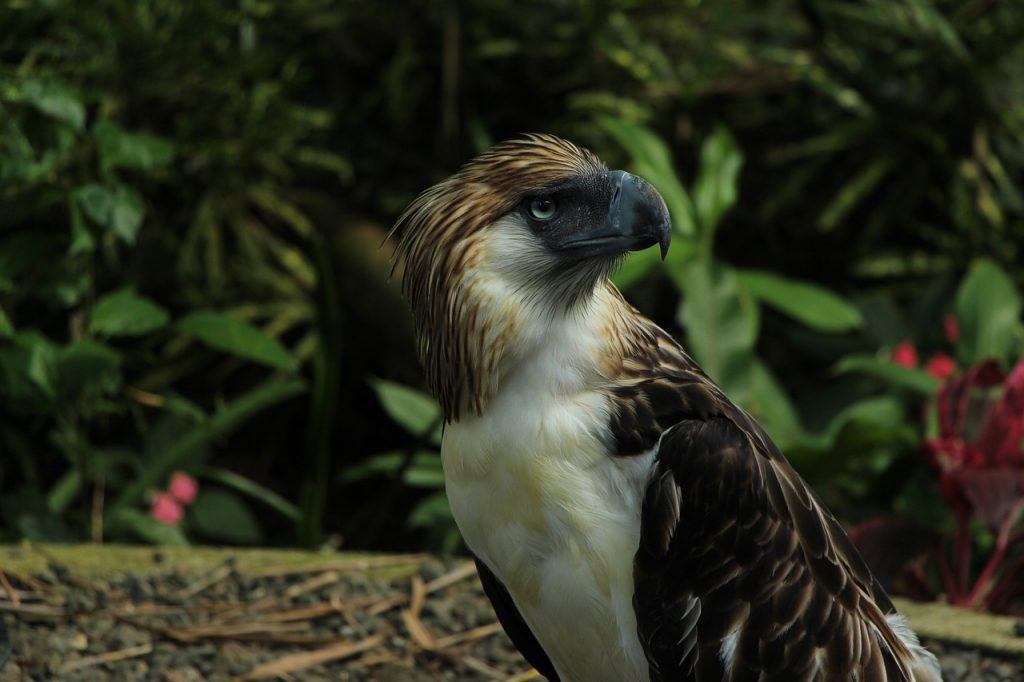 The Philippine Eagle is one of the biggest birds in the world. Learn more about this majestic creature with a trip to this center. Here you'll know more about the eagle, its habitat, and conservation efforts of agencies to protect it from extinction.
Fees: P150 for adults, P100 for children 17 and younger, free for kids below four years old
Samal Island Attractions
Samal Island is a popular destination from Davao City. It is accessible and provides a number of attractions and beautiful white beaches that will surely fill your itinerary.
Hagimit Falls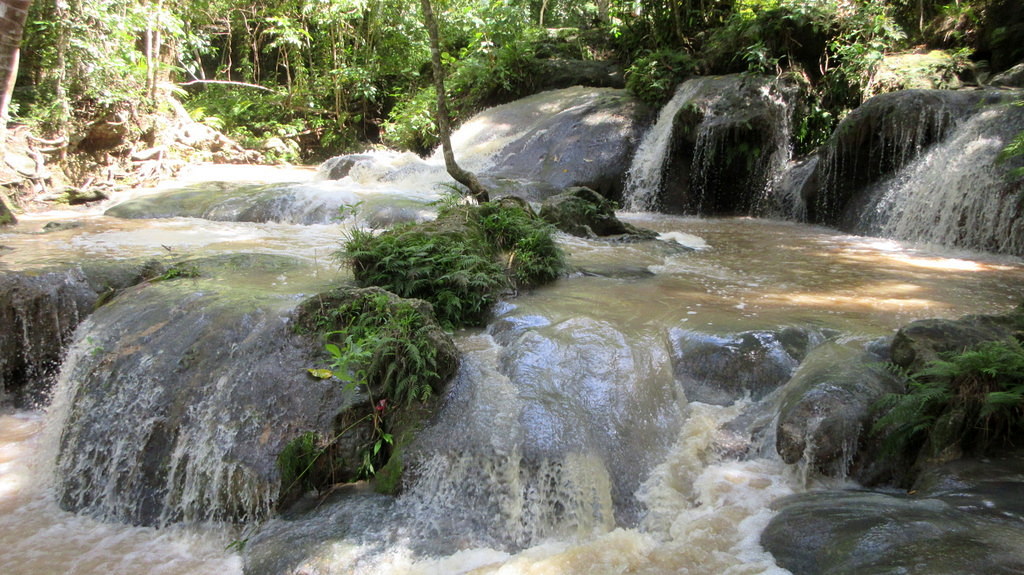 One of the main attractions of Samal Island is Hagimit Falls. This is a developed attraction where you can cool off and swim in natural pools. The cascades are picturesque and the area a good place to chill and relax. It can get crowded during the weekend and holidays, so it's better to visit on a weekday.
Fees: P60 entrance and environmental fee, P200 for a table and P350 for a cottage
Monfort Bat Cave
This bat sanctuary is home to more than a million bats. This attraction provides you information about bats' habitat and other critical details. You can see several bats in the cave while they sleep.
Fees: P100 entrance
Kaputian Beach
If you just want to hang out, Kaputian Beach is the most accessible beach on the island. The cream-colored shore isn't exactly Palawan or Boracay level, but don't let it spoil your stay. Play volleyball, get a tan, swim in the waters, read a book, or do other activities while spending an hour or two here.
Fees: P10 for adults and P5 for kids (day trip rates), P250 fee for camping, P75 adults and P25 kids overnight fee
Maxima Aquafun Resort
If you want to spend an hour or more on the island, why not stay at Maxima Aquafun? The resort has one of the biggest slides in the region. The huge slide drops you into the ocean. You can also rent a jet ski, go snorkeling, or ride a banana boat.
Fees: P300 entrance
How to go to Samal Island: It's easy to reach the island from Davao City. Make your way to either Sta. Ana Wharf or Sasa Wharf. Fare from Sta. Ana costs approximately P60 one way, while the ferry departing from Sasa Wharf costs around P10 one way.
Getting Around
Davao City is easy to explore because of its public transportation network. There are buses, jeeps, taxis, tricycles, and other vechicles that can take you to the attractions. If you're using public transportation, you might have to walk for a few minutes to reach your destination.