Cebu has become a gateway to trips in Visayas and Mindanao. And while it is known for its pristine white sand beaches and mountains, not everyone has the luxury of time to travel for hours to explore those tropical destinations.
The good news is, there are plenty to do in and around Cebu City!
If you have limited hours to spend on a day trip, you can make the most of your trip and learn about Cebu's rich culture, heritage, and geography by visiting attractions in Cebu City and nearby sites around the capital.
Here's a quick list of places that you can visit within eight hours in Cebu City.
1. Magellan's Cross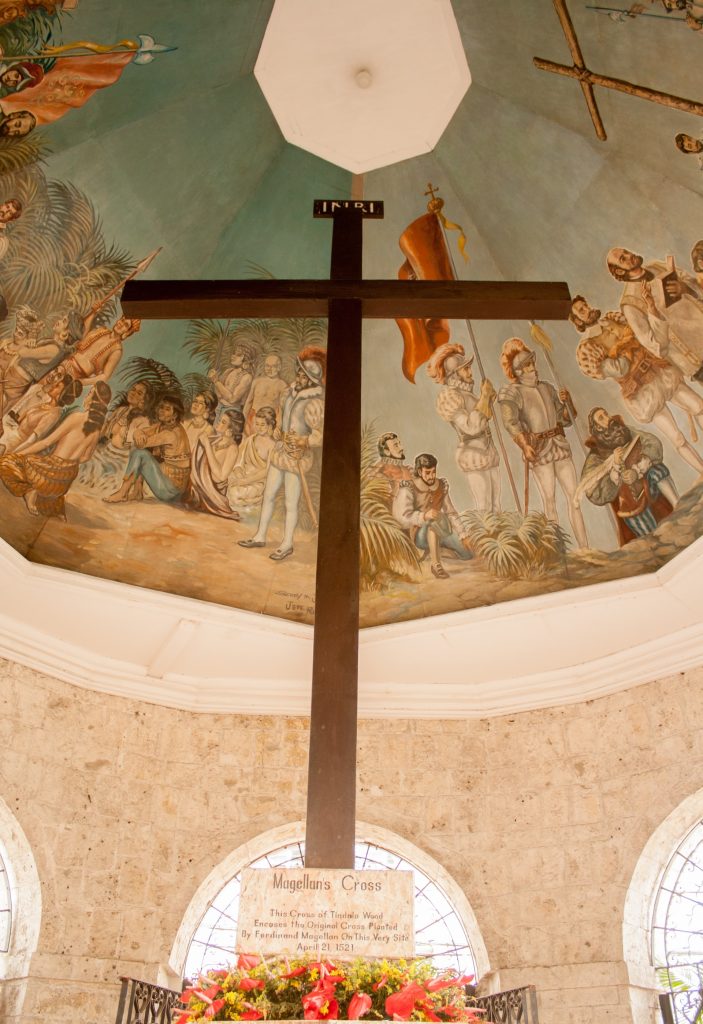 A trip around Cebu City won't be complete without paying a visit to this cross, erected by Portuguese explorer Ferdinand Magellan in 1521. The cross stood the test of time and is now housed in a small structure in Cebu City.
2. Basilica Minore del Sto. Nino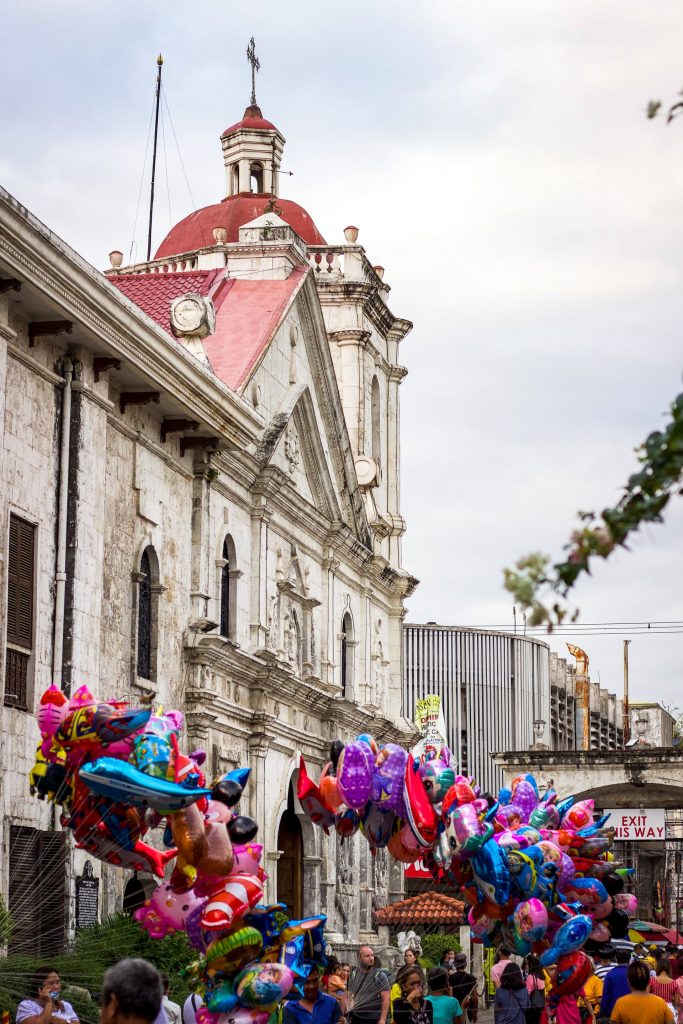 Just a few steps from Magellan's Cross stands one of the oldest Roman Catholic churches in the country: Basilica Minore del Sto. Nino. This church hosts the oldest religious icon of the Philippines – the image of the child Jesus, Sr. Sto. Nino – which was gifted by Ferdinand Magellan to Reyna Juana.
3. Cebu Heritage Monument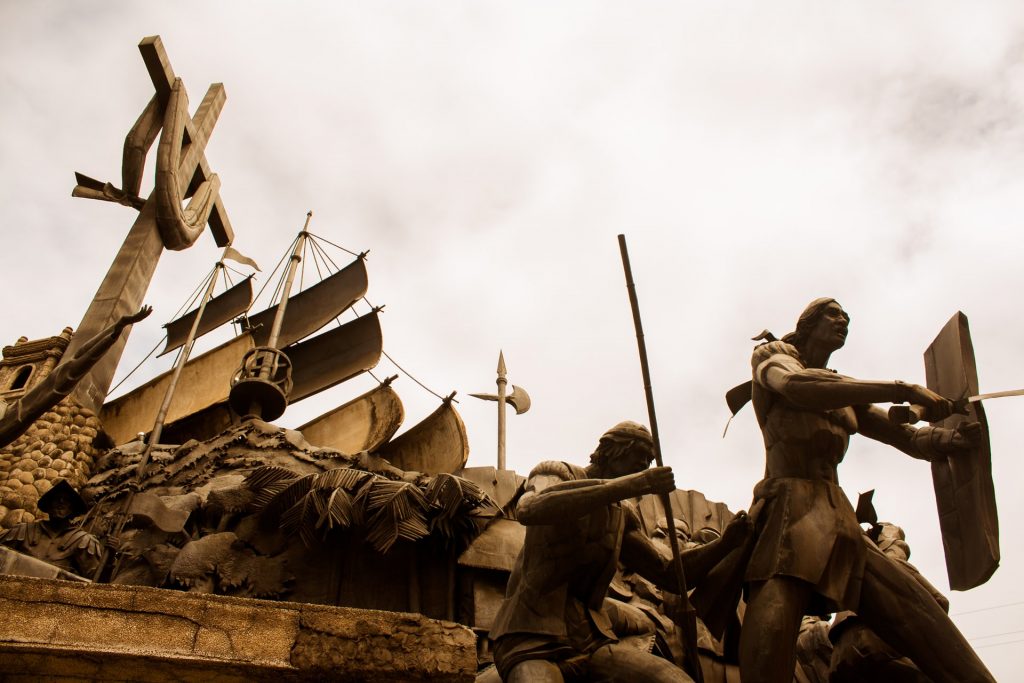 Dig deeper into Cebu's cultural and historical heritage with a visit to the Cebu Heritage Monument. All significant events in the province of Cebu can be learned in this monument: from the arrival of Ferdinand Magellan, the Battle of Mactan, Cebuano officials of the country, to the recent canonization of St. Pedro Calungsod.
4. Fort San Pedro
Fort San Pedro is a triangular military defense built by the Spanish and Cebuano laborers to protect them against invaders. It stood strong despite the many wars that occurred in the province and became a renowned destination for tourists who are interested in history and culture. Fort San Pedro is the oldest fort in the country, with watchtowers and cannons still intact within the vicinity.
5. Cebu Taoist Temple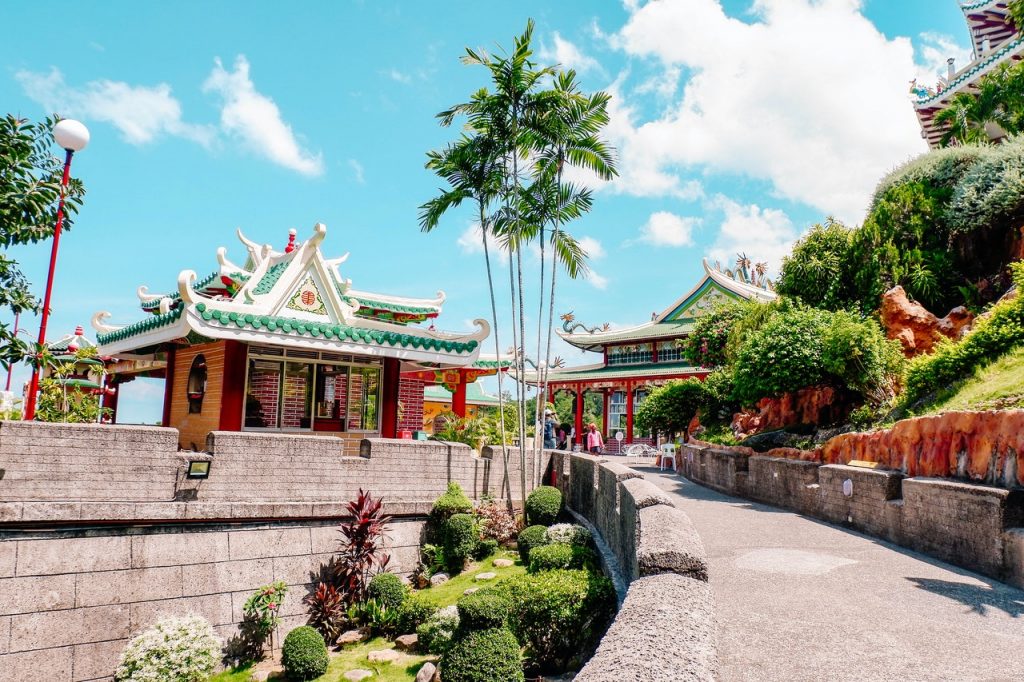 After roaming around the city proper, maybe it's about time to visit the highlands of Cebu City. One of the favorite destinations among tourists is the Taoist Temple. It is open and free to all worshippers and sightseers. The architecture of the temple will instantly remind you of the Great Wall of China. It sits on a hilltop, offering visitors a breathtaking view of the city.
6. Temple of Leah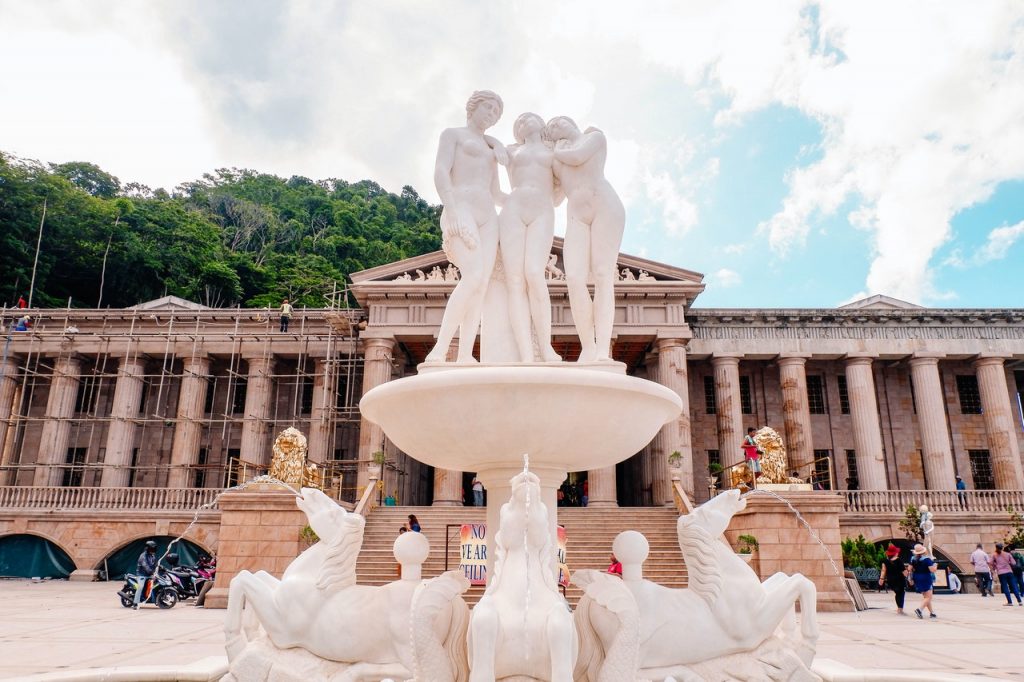 From a China-esque scene, prepare yourself for a visit to Cebu's version of ancient Rome. With its remarkable structure, Grecian statues, fountains, golden lions, and grandiose interiors, Temple of Leah constantly receives many visitors eager to witness its magnificence. This shrine is a symbol of love of Teodorico Soriano Adarna to his wife, Leah Adarna – the grandparents of the Filipina actress Ellen Adarna.
7. Sirao Flower Farm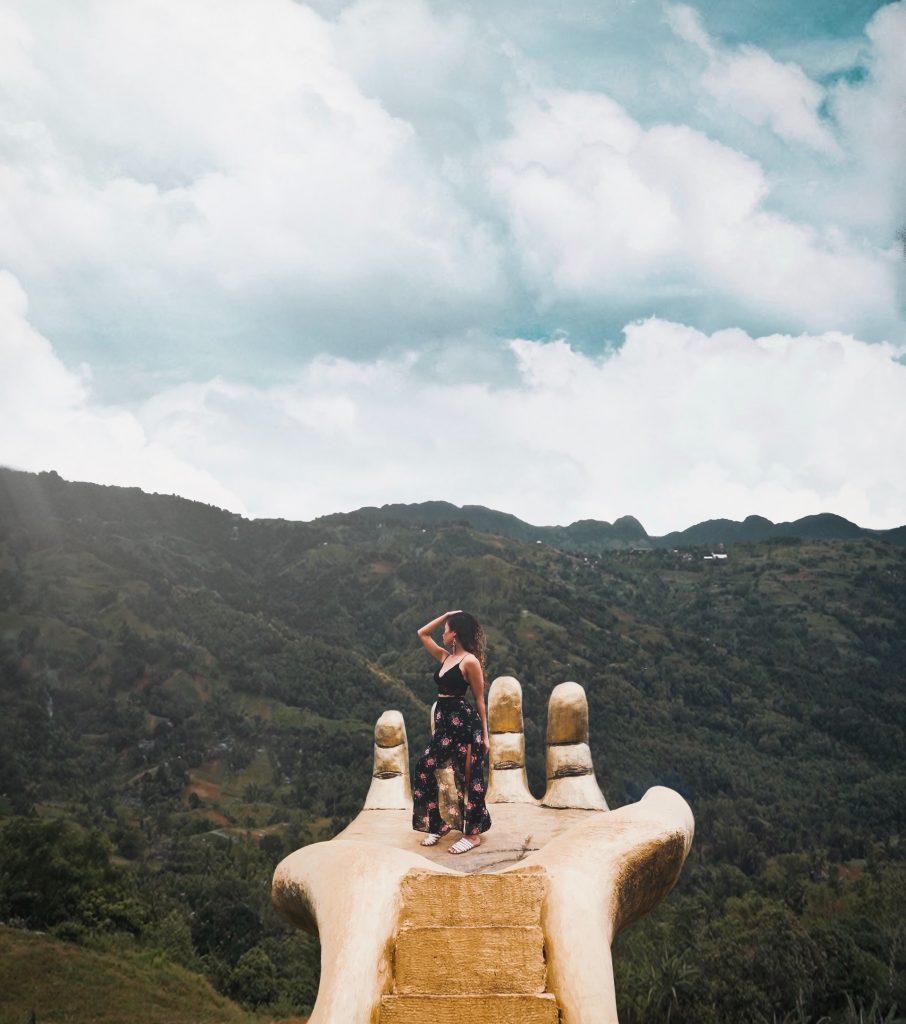 Ever since it became trending online, Sirao Flower Farm has been consistently wowing visited by foreign and local tourists. From a simple flower farm, it has been landscaped with more ornamental plants and structures, including a giant golden hand – all serving as a beautiful backdrop for your IG photos.
8. 10,000 Roses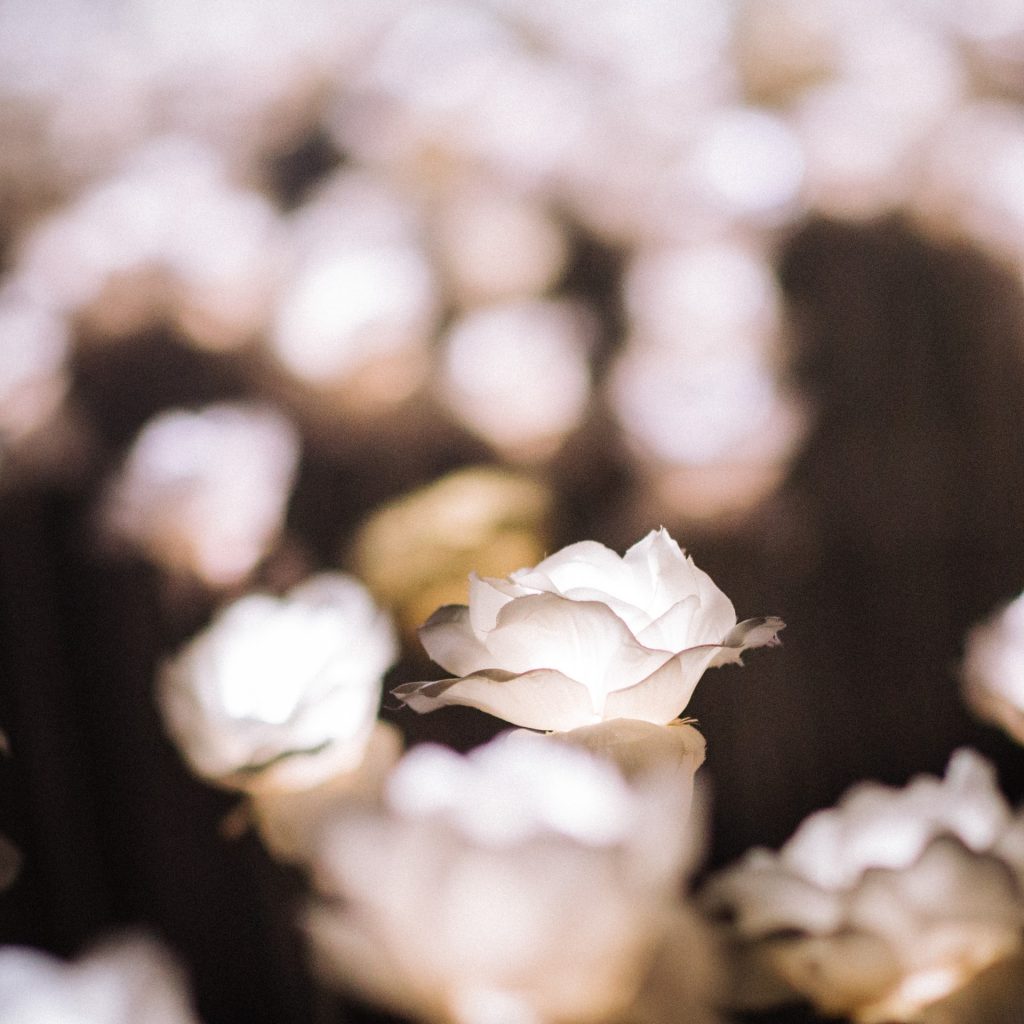 Though not part of Cebu City, feel free to add 10,000 Roses to your itinerary if time plays on your favor. The attraction has become a personal favorite among tourists. It is located in Cordova and is best visited at night when you can witness all 10,000 artificial LED illuminate the whole garden and the café.
How to get to these destinations
To make the most of your time, you may contact local tour agencies in Cebu City that can put together a day tour to all of these places. Rates may vary depending on the number of persons joining the tour. You may contact Cebu B&L Tours for reservations and queries.
In case you are feeling a little adventurous and want to do a DIY tour instead, take a bus to Cebu City proper from Cebu Mactan International Airport. Magellan's Cross, Basilica Minore del Sto. Nino, Cebu Heritage Monument, and Fort San Pedro are located adjacent to each other.
For the highlands tour, you can ride a jeepney or taxi bound for JY Square in Lahug. From there, hire a habal-habal driver who can bring you to the Taoist Temple, Temple of Leah, and Sirao Flower Farm.
For 10,000 Roses, it's best to hire a taxi to Day-as, Cordova where the café is located. It's a long way and could take four to five public vehicle rides if you're going to do public commute to this place.