Tibby's Farm is an educational agritourism destination in Pampanga that teaches visitors about the benefits of responsible and sustainable agriculture.
Located in the southern edge of Angeles City, just a short 25-minute drive away from the province's financial center – Clark Freeport Zone – Tibby's Farm gives visitors an authentic farm experience within the city.
The farm was founded as a social entrepreneurship venture by Atty. Angelo Valencia and his family who believe that the future of the Philippines lies not in the cities, but in the countryside. Their love of the land is the what drives the EAT (Education, Accommodation, Tourism) community.
Tibby's Farm aims to educate other start-up farms by serving as a model. By opening themselves to tourists, they hope to inspire more Filipinos, particularly the younger generation, to invest in and pursue farming-related and agricultural fields.
Tibby's Farm does not charge any entrance fee for those who want to just visit or take photos of the place, but visitors are free to leave donations in any amount to show their support.
Organic farming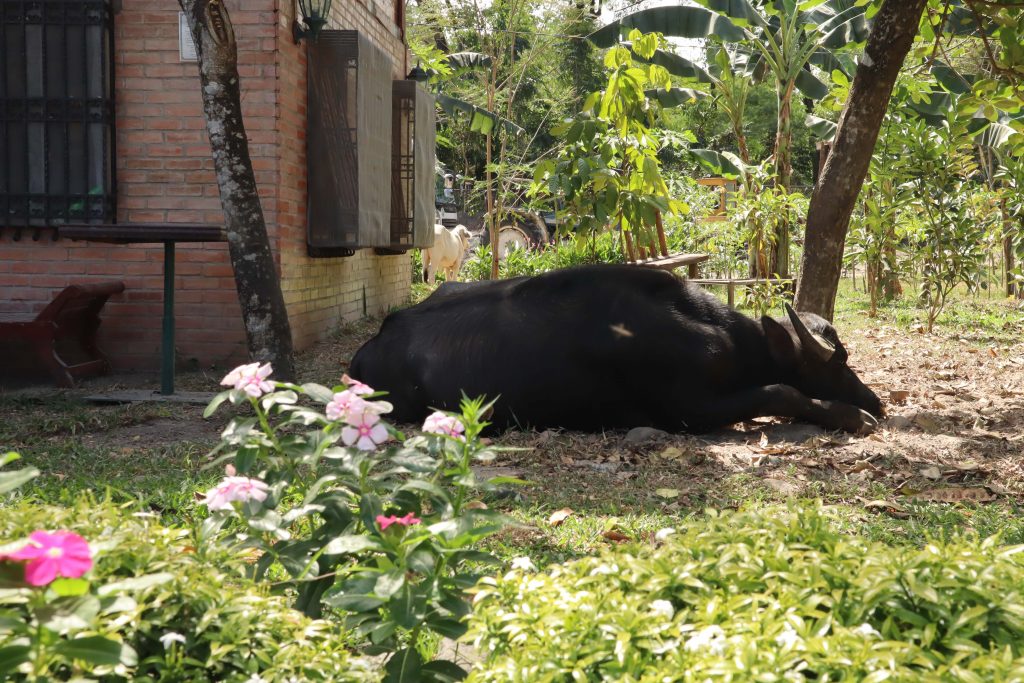 Tibby's Farm boasts of a 5-hectare lot, with a large portion of the farm dedicated to growing crops including fruits and vegetables. The fertilizer used for plants are all natural and organic, making use of animal waste. No pesticides or chemicals are used in spraying produce.
The whole area serves primarily as educational venue where groups and individuals can learn the basics and get practical hands-on experiences on organic farming. Visitors are taught what kind of crops to plant, trained on how to make their crops sustainable and linked to possible customers and other resources. Interested parties like community workers or school children can go on an educational tour of the farm and experience planting or harvesting crops with farmers themselves.
Fish farming and aquaponics
Besides farming of land-based crops, the property also contains a small fish farm which primarily grows tilapia. There is also the in-house aquaponic facility, an organic garden with a semi-automated irrigation system, and a mushroom cultivation darkroom.
Petting zoo and livestock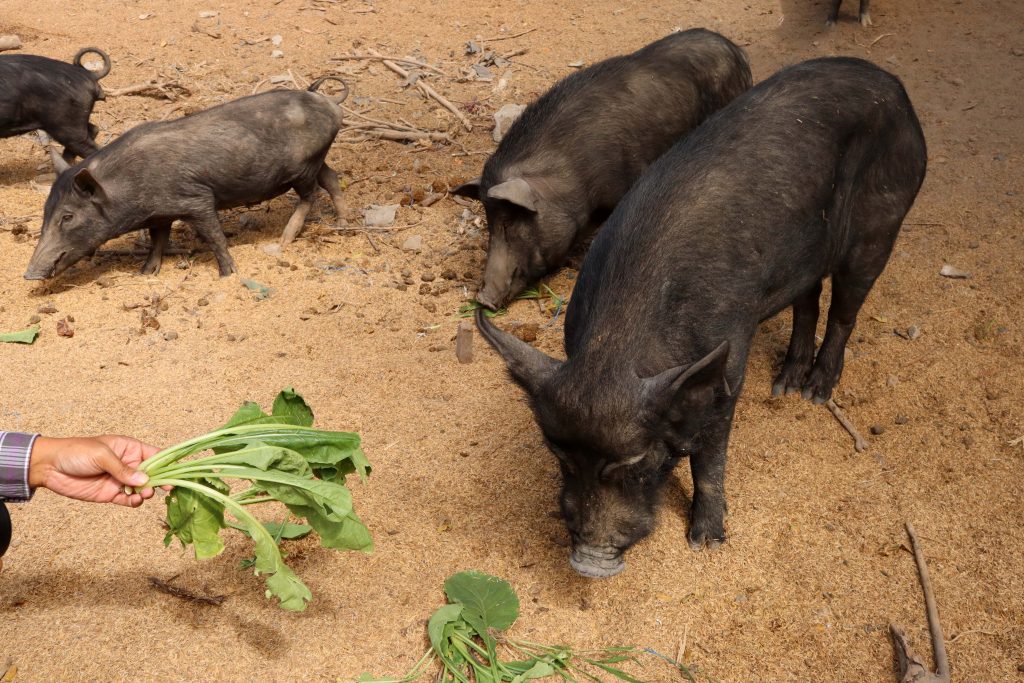 The farm contains a small petting zoo where visitors can enjoy activities such as horse riding or try their hand at feeding some of the animals. Tibby's Farm grows livestock such as chickens, goats and pigs, who are raised in an environmentally sustainable and ethical environment. In fact, the farm's livestock are fed with only organic produce.
Accommodations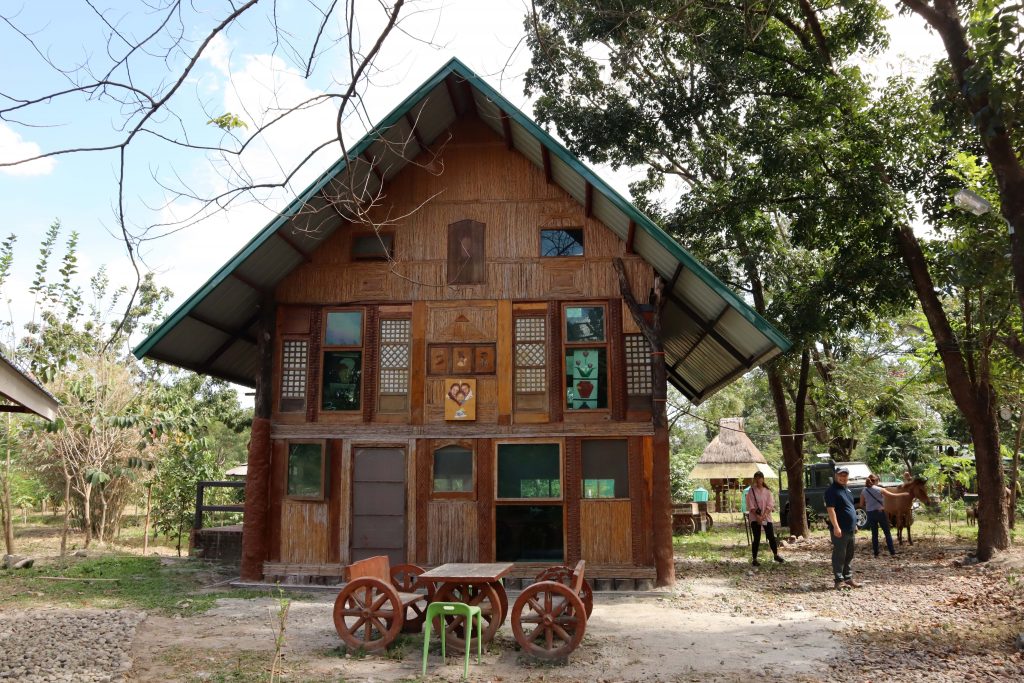 Tibby's Farm also offers overnight accommodation facilities in native huts and cottages ideal for educational groups and families. Get inspired by the Filipino architectural designs of the various houses, ranging from tribal houses to modern Spanish-inspired dwellings.
Most are simple, open-air structures influenced by the owner's travels to different parts of the country. The main dining hall is inspired by a traditional Tausug dwelling with indigenous touches adorning the space. Another is inspired by native Ifugao huts from Banaue in the Cordillera region.
Farm-to-table meals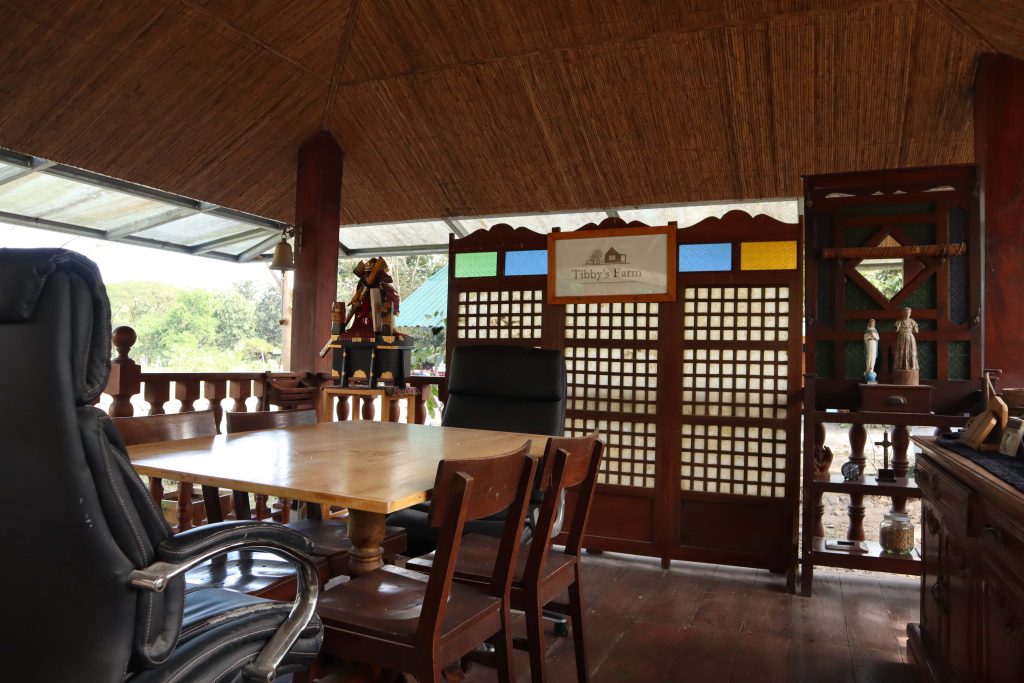 Farm-to-table meals are offered for P1,200 per person inclusive of breakfast, snack, lunch, dinner, and take-home snack. Tibby's Farm can also prepare breakfast (P150/pax) or lunch (P250/pax) for a group of at least six people. Arrangements need to be made prior to scheduled visits.
Tibby's Farm is a farm tourism destination where city folk can enjoy sightseeing, slow down amidst nature, and appreciate the hard work that goes into sustainable farming. So if you're looking for something new to do the next time you're in Pampanga, why not relearn agriculture and appreciate the hard work of farmers by spending a day at Tibby's Farm?

The Essentials