A consistent top spot candidate in Conde Nast and Travel+Leisure's Best Islands in the World list, Palawan's stunning collection of islands, cays, and beaches are among the best in the world.
Be sure to add these gorgeous Palawan islands in your to-do list when you visit the province.

CORON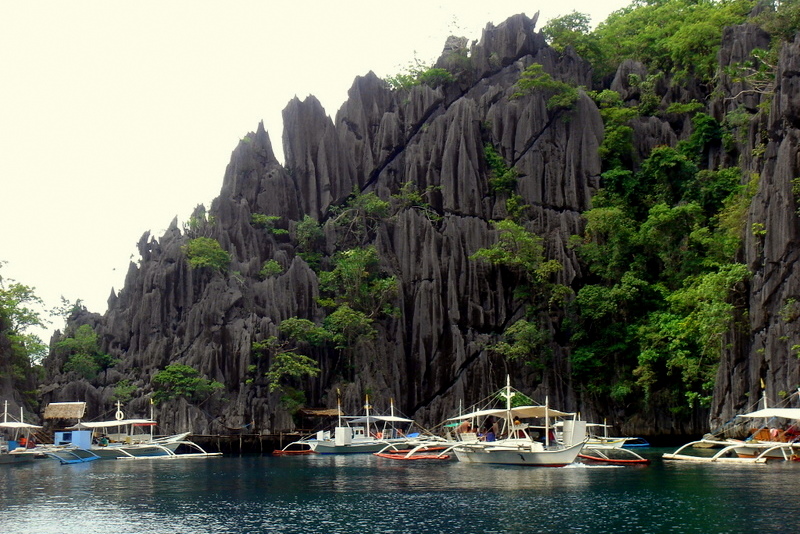 Palawan tourist spots are popular for their karst limestones, especially those in Coron and El Nido. The Coron Island tour offers you a sample of the island's highlights, such as the spotless beaches of CYC and Banol.
You'll also stop by Siete Pecados, a popular marine sanctuary and snorkeling site; and Twin Lagoon –two deep blue lagoons divided by craggy limestone rocks.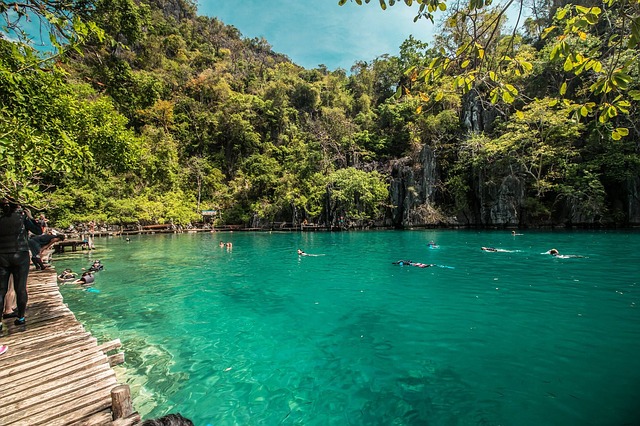 Kayangan Lake and Barracuda Lake, both Greenest Lake awardees, are also part of the itinerary. Though only accessible by sea and completely surrounded by it, these lakes contain brackish waters.
CULION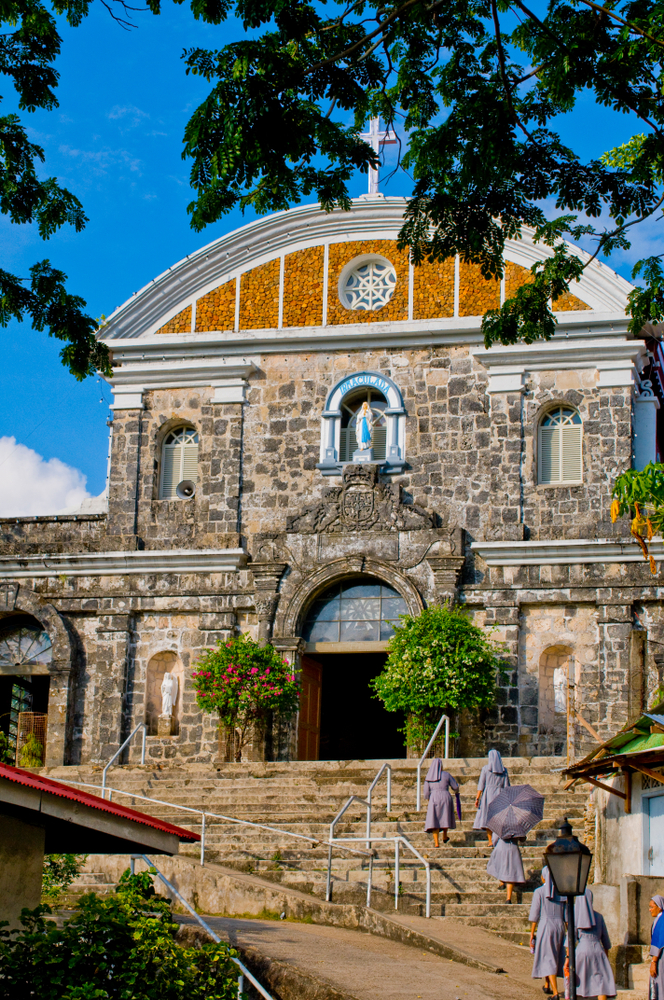 If you have more time to spare, take a two-hour boat ride to the less crowded islands of Calamianes and Culion. The tour takes you to Banana Island, Bulog Island, and Malcapuya Island, all endowed with white pockets of sand and various fishes a short distance off shore.
Because of its reputation as the world's biggest leper colony in the 1900s, the town of Culion remained isolated from the rest of the world for over a century, which ensured that its reefs remained unspoiled. Some of the best diving in Palawan can be found here; its coral-carpeted waters teeming with dolphins and sea turtles.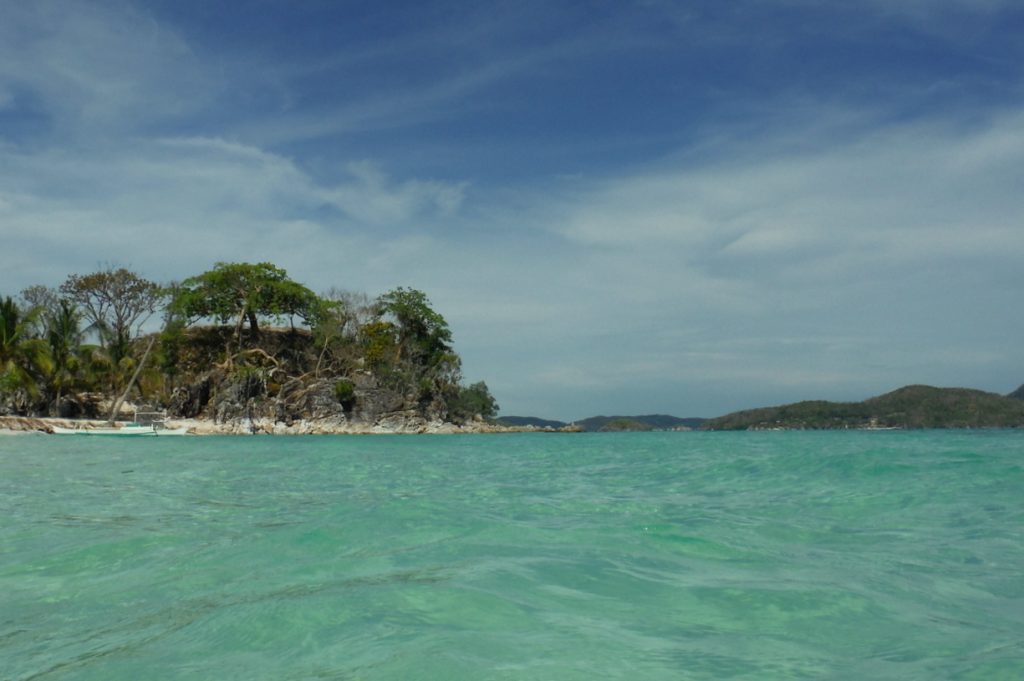 After dives, admire the town's Spanish-era structures and museum, then make your way up the Aguila viewpoint for a sweeping sunset view of Calamianes.

BUSUANGA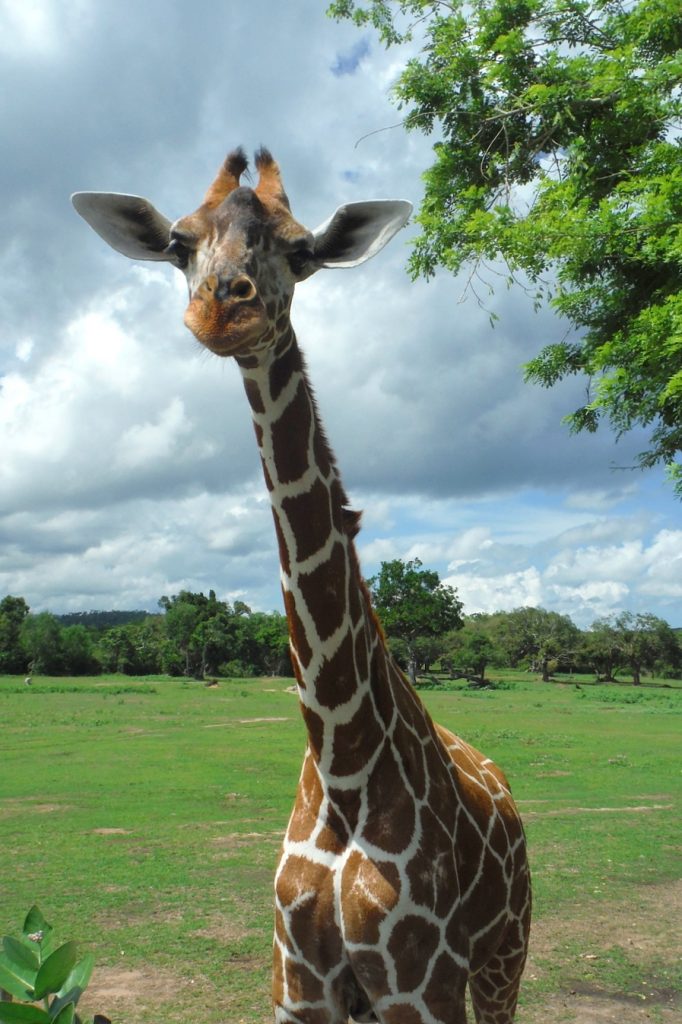 Between the municipalities of Culion and Busuanga lie 13 well-preserved Japanese shipwrecks. Some of these can be exploring by snorkeling, some by diving 50 to 100 feet below.
Snorkelers can take a trip to Skeleton Wreck – ruins of what is believed to be a fisherman's boat. There's also Lusong Gunboat, which is lodged a few meters off Lusong Island. Both are shallow enough and clearly visible at low tide. Meanwhile, corals and nudibranchs have made the Tangat Wreck in Tangat Island their home.
For families looking for a unique adventure, Calauit Safari park is worth a visit. The only game reserve in the country, the sanctuary is home to Grevy's zebras, the endemic Calamian deer, and giraffes, which you can feed with local plants. From the game reserve, Black Island – a remote limestone-fringed island that served as a filming location for the hit TV series Survivor -is just a few minutes away.

BALABAC ISLAND
A recently discovered gem off Sulu Sea, Balabac Island is highly regarded for its immaculate beaches and crystal clear waters. It's also brimming with megafauna, such as dolphins, manta rays, whales, sharks, and sea turtles – some of which can be spotted within swimming distance. Above water, you'll be delighted with endemic creatures like the Philippine mouse deer, locally known as pilandok.

PUERTO PRINCESA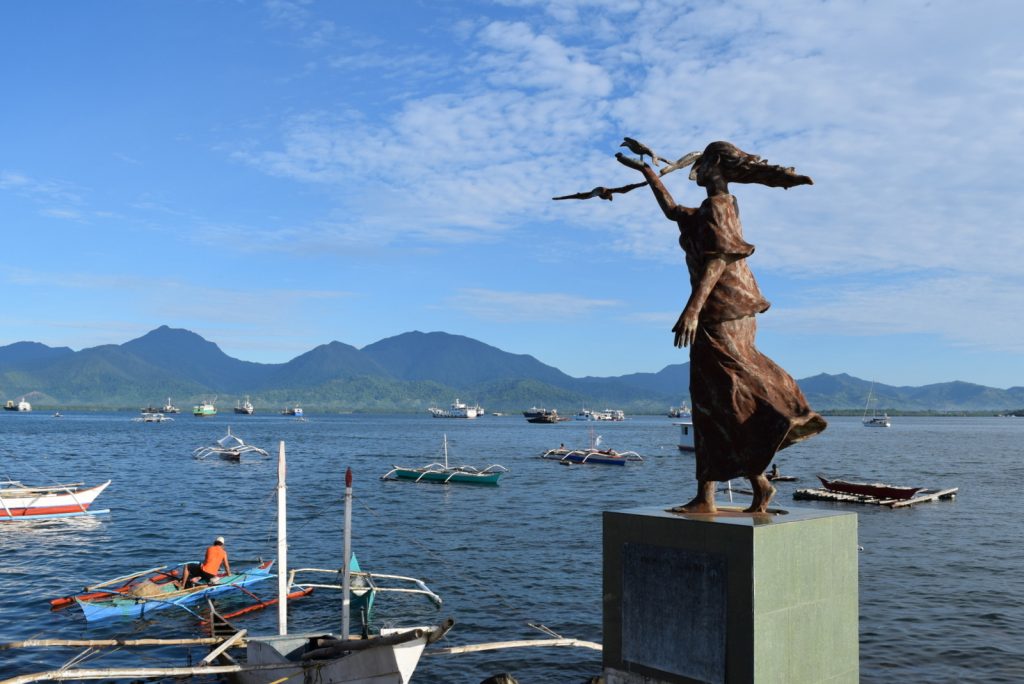 Palawan's capital doesn't run short of worthy attractions either. A popular activity is the Honda Bay island hopping tour, which takes you to three stunning sandbars – Luli Island, Starfish Island, and Snake Island – and two white sand beaches brimming with marine life. One of them is Pambato Reef, which locals called Little Tubbataha for its thriving corals and giant clams.
History junkies are also in for a treat as Puerto Princesa houses several Spanish period structures, including Plaza Cuartel – a World War II garrison for Filipino and American troops.

EL NIDO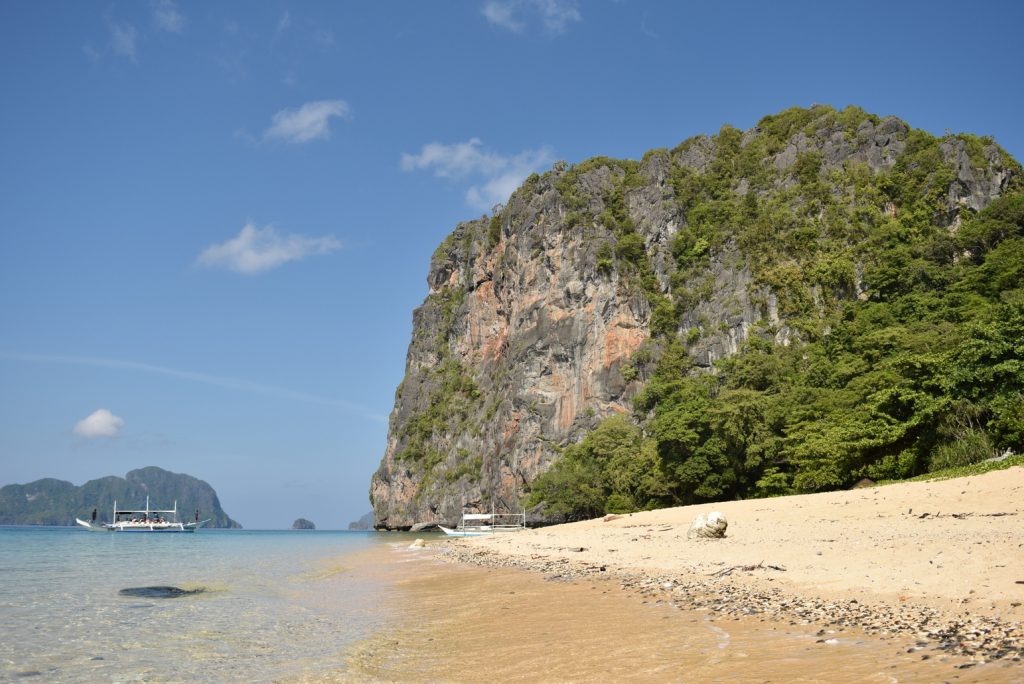 If you found Coron amazing, then you will surely love El Nido. On offer are more than 100 islands that showcase the same karst peaks that Coron is known for. Four island hopping tour packages – Tour A, B, C, and D – are available through agencies and independent operators at the port. Popular choices include Cadlao Lagoon, popular for both snorkeling and diving, and Secret Lagoon.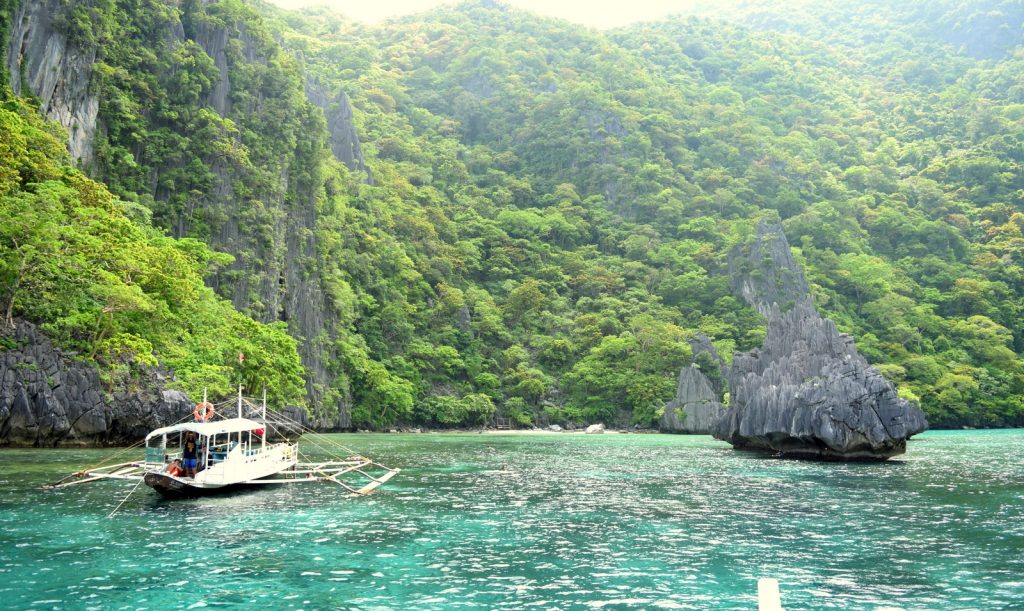 There's also Cathedral Cave, accessible only through a narrow passage at sea; and Snake Island, a sandbar that stretches far across Bacuit Bay. Arguably, the most popular spot is Secret Beach, the inspiration behind Alex Garland's The Beach.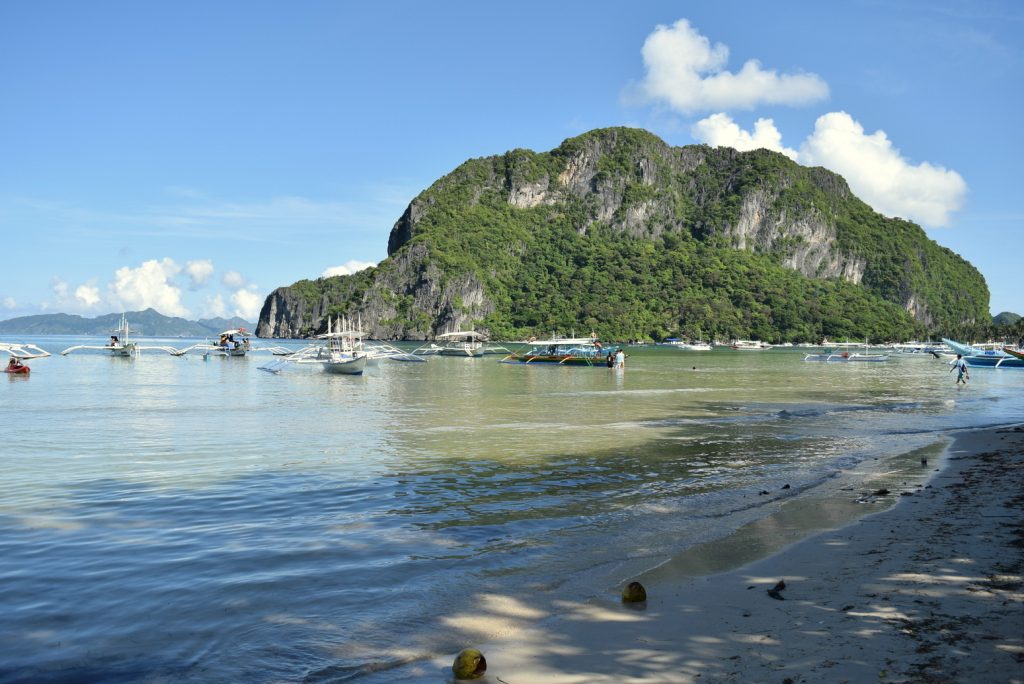 Hip and upbeat, this beach town is lined with restaurants, seaside hotels, and shops that cater to both foreign and local tourists. Most are found in Corong Corong, although a significant number of them have burgeoned in the town of Lio and Nacpan, home to the famous Nacpan-Calitang Twin Beaches.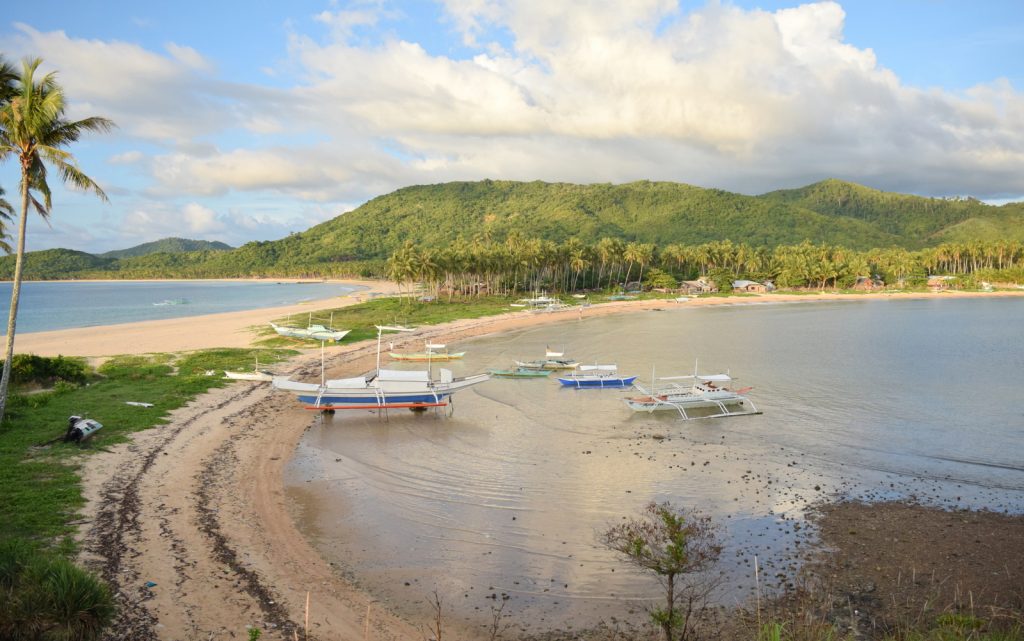 Adventure seekers shouldn't miss scaling Taraw Cliff's sharp pinnacles for an awe-inspiring view of Bacuit Bay from 200 meters above ground.