Who else is getting the urge to just pack up and head to the wilderness,2 away from the city for a change of scenery? For a serene respite, nothing beats a good old-fashioned camping trip, preferably somewhere close to nature.
The province of Rizal offers a quick getaway for those based in the metro who want to try camping out overnight. Here are just a few camping destinations and sites with large, grassy areas where you can pitch a tent, sleep under the stars, and enjoy bonfires and S'mores with family and friends to your heart's content.
3 Springs Mountain Park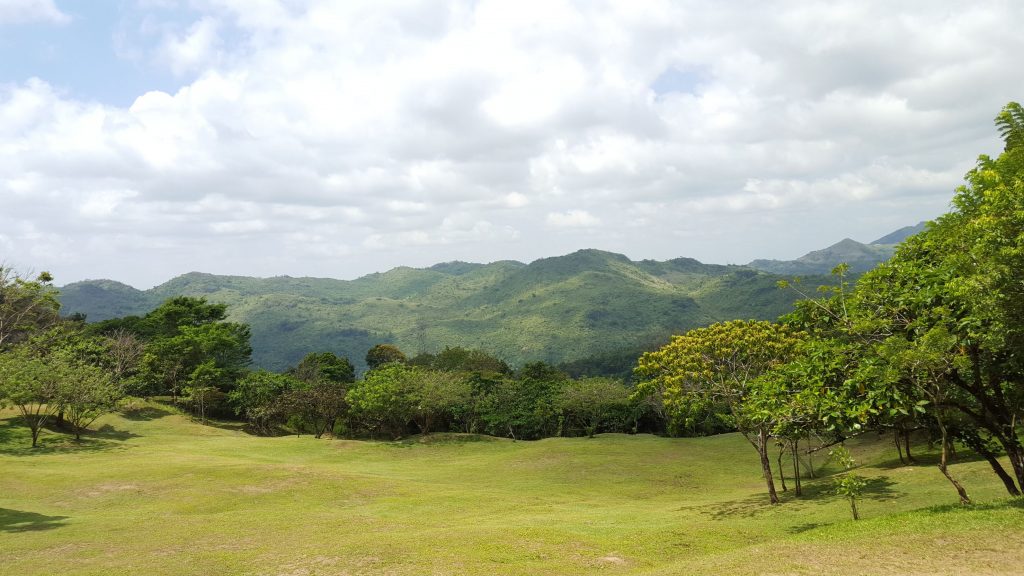 For families, first-time campers and event organizers, looking for a field trip destination with secure campgrounds, 3 Springs Mountain Park offers a refreshing camping venue overlooking the Sierra Madre Mountain Range. This nature preserve with well-designed gardens and walkways is ideal for camping, day-trip getaways, swimming, field trips, team building sessions, prenuptial photo shoots, retreats, and recollections. Campers can bring their own tents and camping equipment or avail of the facility's tents for rent. As a bonus, 3 Springs Mountain Resort also has its own swimming pool and other amenities including a team building area, nature trail, clean restrooms and a shower hall, and a bonfire pit.
The Essentials
Treasure Mountain
Treasure Mountain is one of the more popular camping areas in Tanay, attracting casual weekend warriors and road trippers because of the area's accessibility by private vehicles and the amazing view. During misty mornings, campers can wake up to a scenic view of a sea of clouds. As an educational campsite, Treasure Mountain offers spacious camping grounds where visitors can pitch their own tents or rent tents from the campsite directly. They also offer other attractions including a High Obstacles Rope Course, Spider's Web, ATV rentals, and a swimming pool.
The Essentials
Mount Purro Nature Reserve
Mount Purro Nature Reserve is a popular choice especially for families with younger kids and elderly family members who want to immerse themselves in nature but don't want to rough it out with all-out camping. The nature reserve offers loft cottages, ground cottages, bamboo cabins, suites, casitas, a Dumagat model home, and Pavilion Dorm, which all come with a private toilet, bath, and hot shower. Backpackers and outdoor enthusiasts can choose to stay overnight in the garden tent area with their own tent and sleeping bags or rent one from the facility and make use of the shared toilet facilities.
The Essentials
Lambingan Hills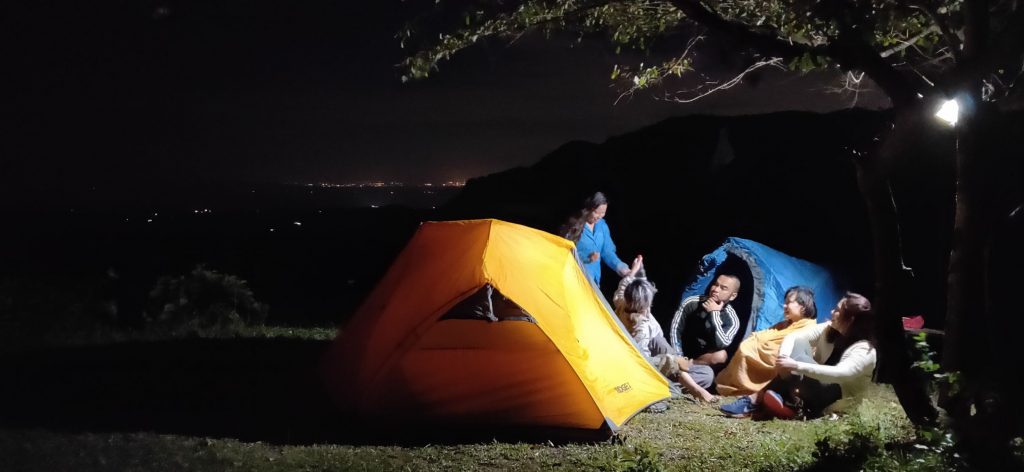 For those who want to experience back-to-basics camping, Lambingan Hills is a secluded and kid-friendly campsite in Tanay. Located in a hilly area, it offers a scenic view of Laguna Lake and lush mountains. This wide open space is reachable by a short 15-minute hike from the nearest parking area and is ideal for couples, families, and small groups of friends looking for a quick retreat away from the crowds. The campsite features rows of bright red and yellow Celosia flowers and swings hanging on the trees that kids will surely love.
The Essentials