An abundance of mountains also means an abundance of rivers and creeks. This is a lesser-known fact about Benguet as an adventurer's destination. Nature lovers usually come here for the mountains – not much for anything else. That should change with the growing exposure of the countless waterfalls that dot the province's landscape.
With the rainy season bearing down upon us, planning a rainy getaway should be on your list of things to do. What better way to accomplish this than to go chasing waterfalls in the mountains of Benguet? To give you a taste of what you can expect out there, here are a few of the province's most picturesque waterfalls:
1. Tekip Falls (Poblacion, Bakun, Benguet)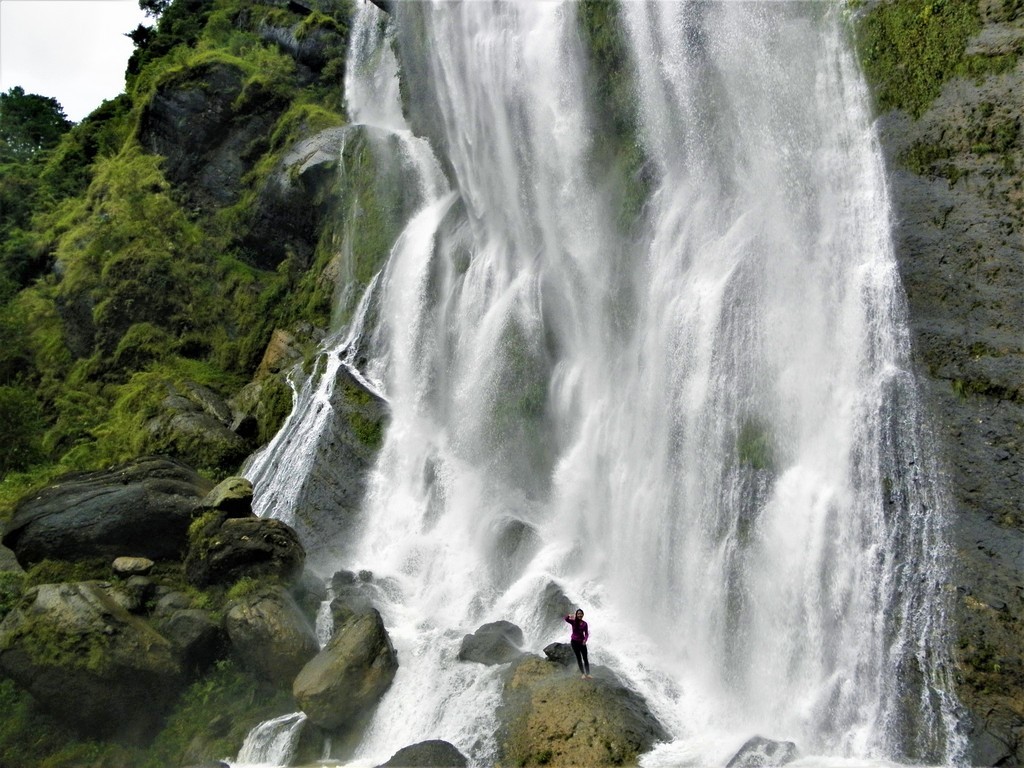 When the river is full and the current is at its strongest, this waterfall is the definition of magnificent. It's high, wide, and it falls on rocks below which means you can bathe underneath it.
It's very accessible as well. If you are in Poblacion, getting to the waterfall will take you less than an hour. Along the way, you will be treated with scenic views of the countryside. On a clear day, you can see the three famous Bakun Trio peaks (Mt. Tenglawan, Mt. Kabunian, and Mt. Lubo).
2. Bayokbok Falls (Ambongdolan, Tublay, Benguet)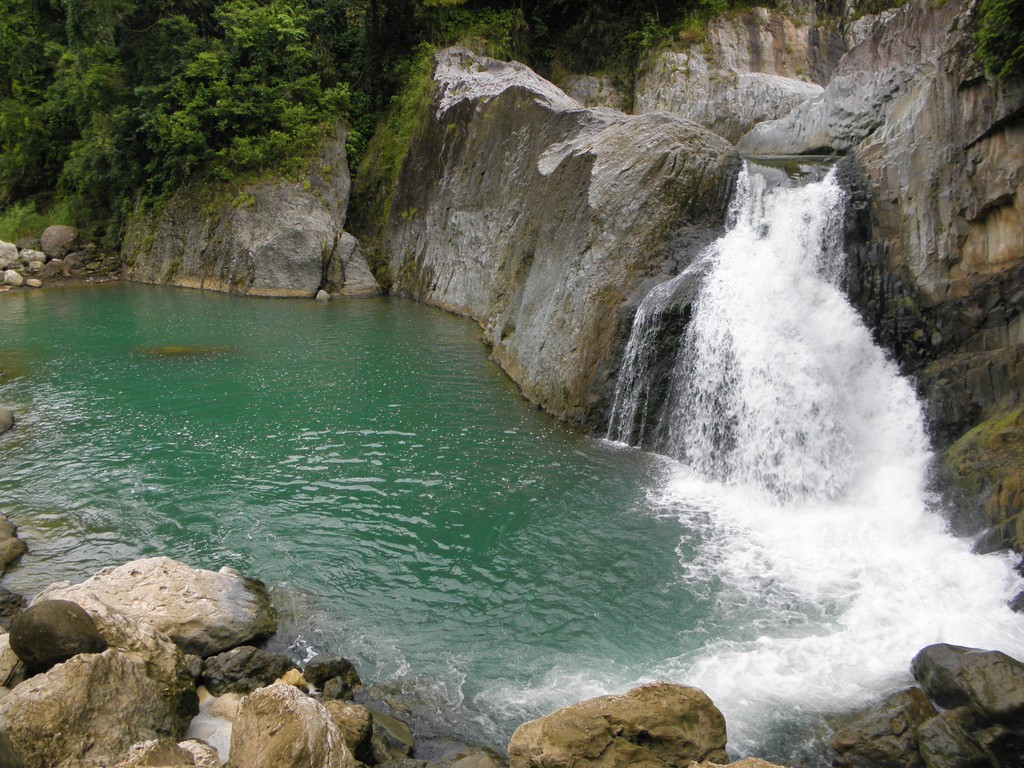 Just an hour's drive away from Baguio City, this waterfall isn't that high but it's beautiful in its own way. There's a huge pool underneath where you can dive and swim. Locals sometimes place rafts there for people who can't swim. There are two or three layers of pools further up the waterfall where you can frolic and swim. Not very far from the waterfall is a hot spring where you can dip and relax in spring water.
3. Mangta Falls (Poblacion, Bakun, Benguet)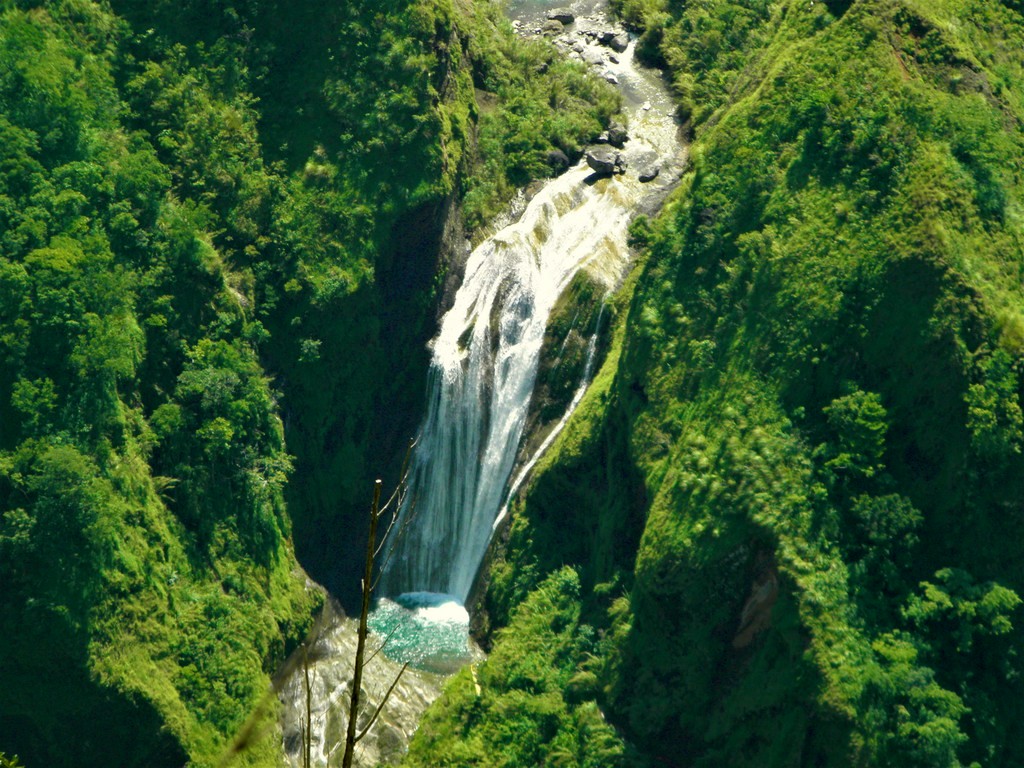 Going to this waterfall is a two-hour trek from Poblacion. It's located near the base of a mountain and involves mostly a downhill trek. That also means that the hike back will be more difficult since you will be trekking uphill. Mangta Falls flows and drops on solid rock. The falling water has carved a nice pool at the bottom where you can dive and swim.
4. Badi Falls (Sagubo, Kapangan, Benguet)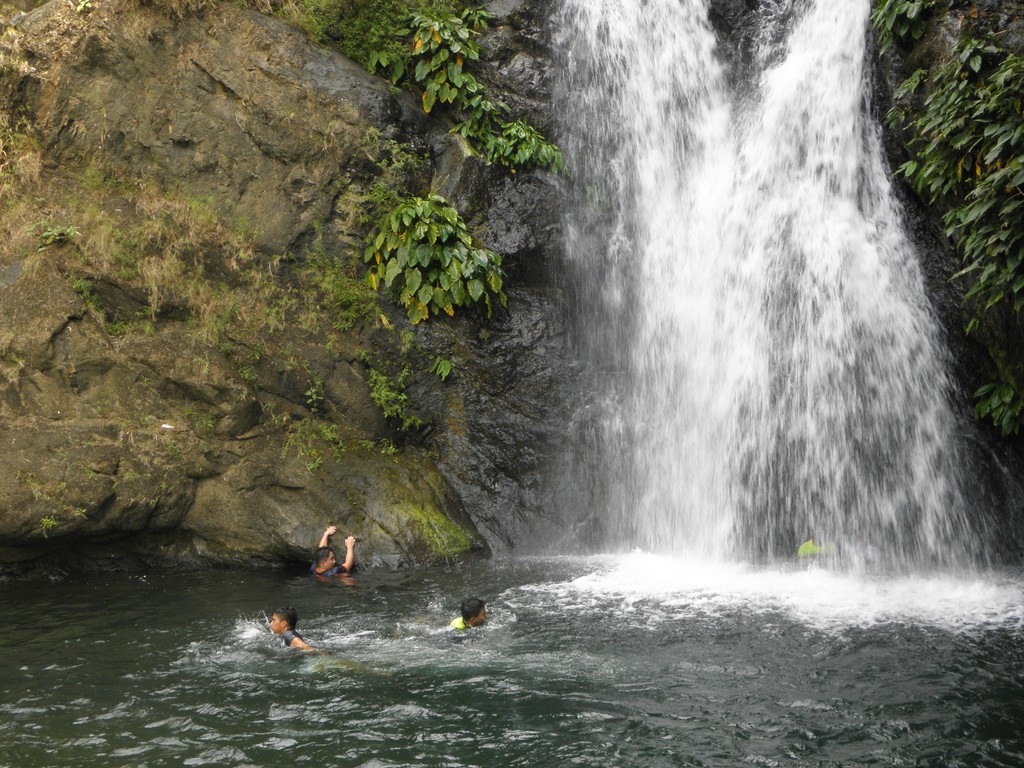 This is undoubtedly the most visited tourist destination in the town of Kapangan. Badi Falls is actually a series of waterfalls. You hike down a slippery mountain slope to get to the river below. From there, you hike up the river while staying close to the banks. You'll soon pass through the series of waterfalls, one after the other.
5. Pattan Falls (Poblacion, Bakun, Benguet)
Tucked below the summit of Mt. Kabunian, this waterfall will remind you of Bomod-ok Falls in Sagada. It's not as high or as impressive, but it has its own charm. The waterfall drops on jagged rocks below, but there are a few shallow pools where you can take a bath. The waterfall is located at a higher altitude, allowing you to view Mangta Falls below.
6. Shamsham Falls (Tublay, Benguet)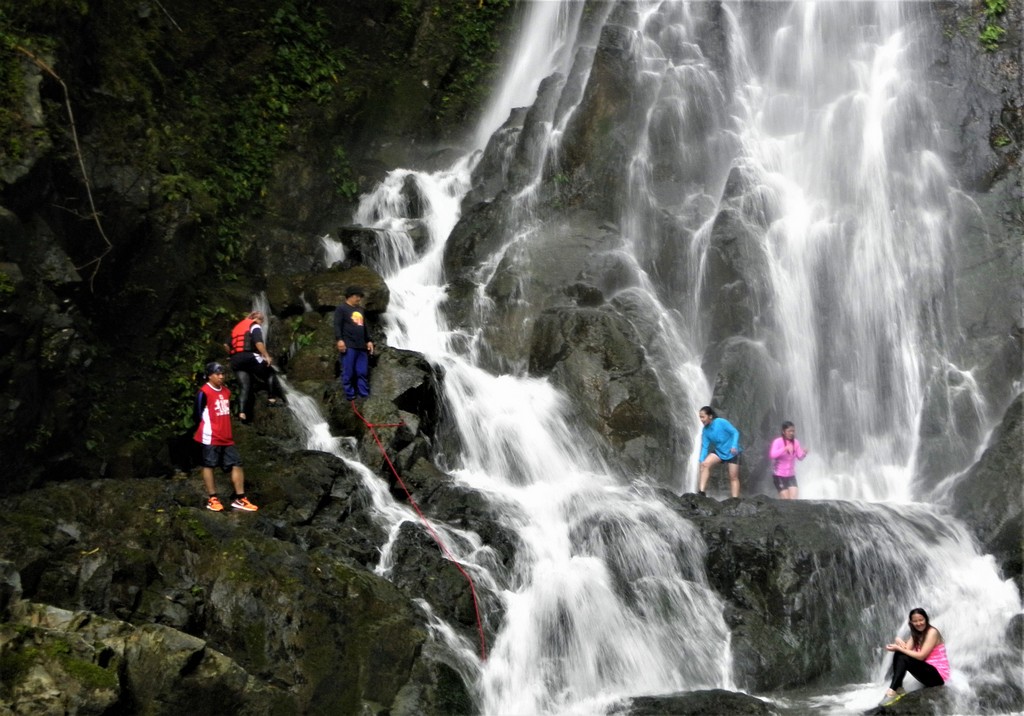 This waterfall flows through a slope of solid rock but with small ledges and pockets. It's possible to climb to the top of the waterfall but you are going to need ropes and proper climbing gear. There are other smaller waterfalls downriver that you can explore. Make sure to bring safety equipment with you like a life vest, ropes, and protective head gear.
Note: mSome sections of the river are risky for inexperienced river hikers.
7. Tres Marias Falls (Sinacbat, Bakun, Benguet)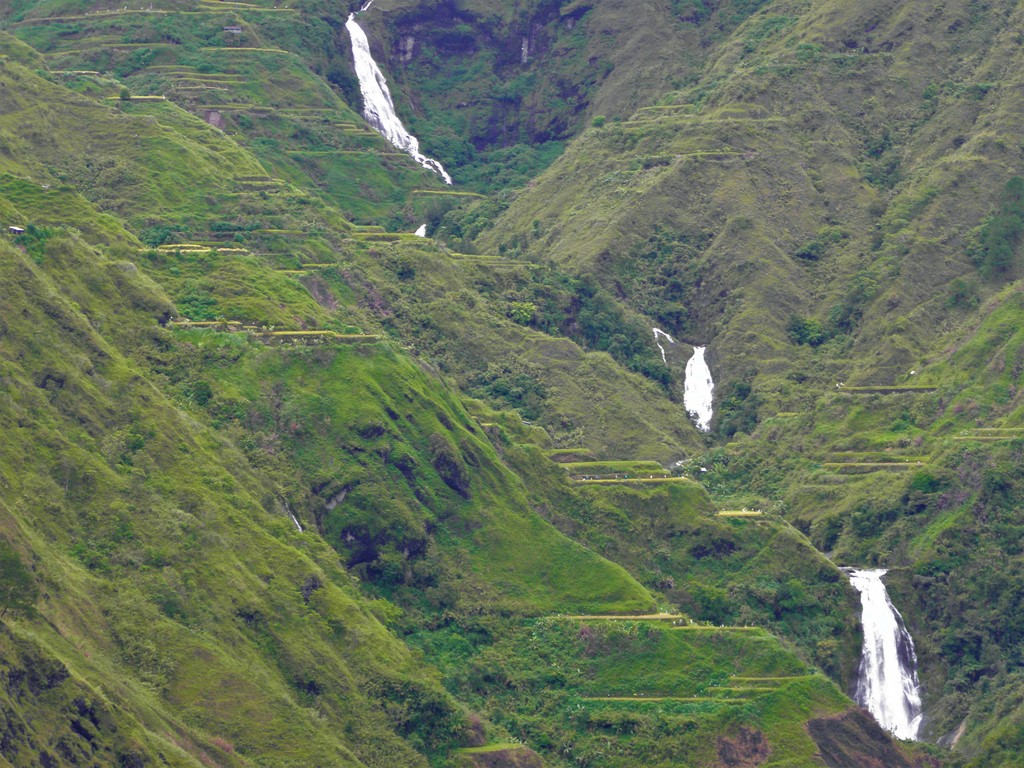 The trails to this series of waterfalls aren't that established, so only a handful of trekkers have actually seen them up close. The closest you can get to them is through the trails going up to Mt. Tenglawan. You can view the waterfalls from the trails, but it is still a good half-kilometer away.
8. Kitong Falls (Ambongdolan, Tublay, Benguet)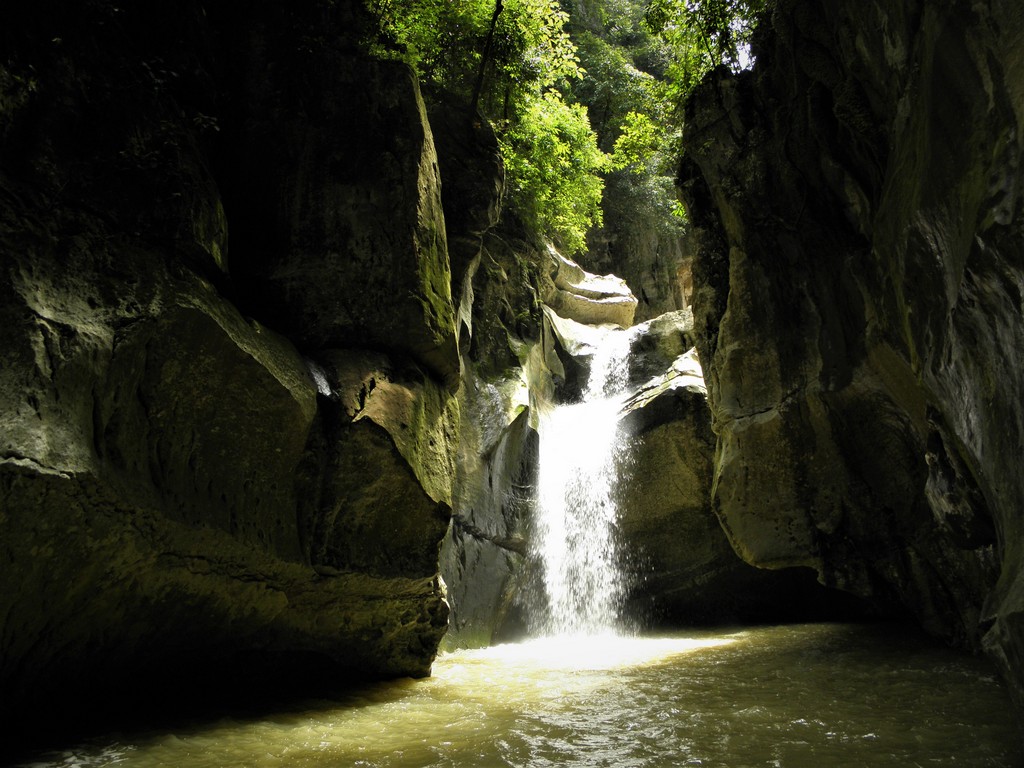 This waterfall makes for a good side destination if you are visiting the Ambongdolan and Paterno Caves in the said barangay. These three destinations are in close proximity to each other. From the mouth of Ambongdolan Cave, you just have to hike downriver for 30 minutes or so to get to the foot of Kitong Falls.
It's best to visit the waterfall during the second half of the year, as the river is close to dry during the summer months.
These eight waterfalls are just the tip of the iceberg. Benguet has more waterfalls for you to see and explore. So pack those bags and find yourself in the mountains of Benguet!