Do you think everything in your life is going wrong? Don't have the motivation and energy to continue? Not getting enough sleep? Feeling sad for no apparent reason? You might be experiencing burnout and what you need right now is proper healing.
When you bury yourself too deep in your emotions, it's difficult to get back up. You create walls and enclose yourself in a little box. You deprive yourself of experiencing the beauty of life without realizing it. So, when you feel like you're closing your door to the world, consider healing activities like traveling.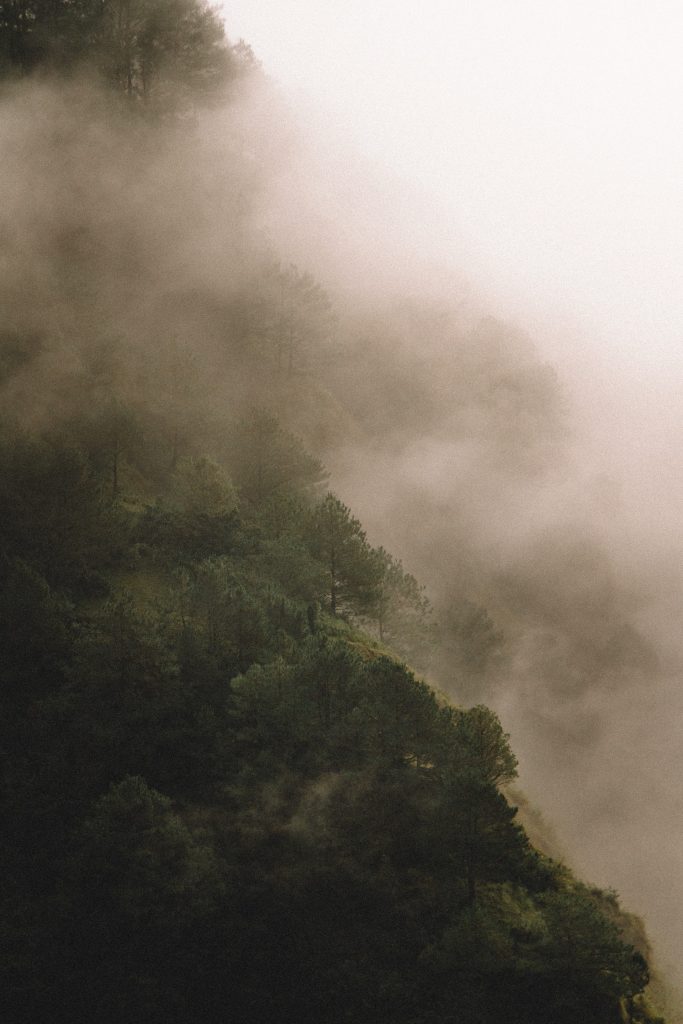 Traveling is therapeutic. It's not an escape from your problems but rather an avenue for dealing with your inner battles. Choosing the right place to wander around is integral to healing. And if it is healing you are after, consider Sagada.
Sagada in Mountain Province is one of the highland communities in the Philippine Cordillera. Blessed with a mountainous landscape, nippy weather, and picturesque sites, it's popular for with people seeking spiritual healing or soul-searching.
Here is why it is the perfect destination to regain your energy.
How Sagada Restores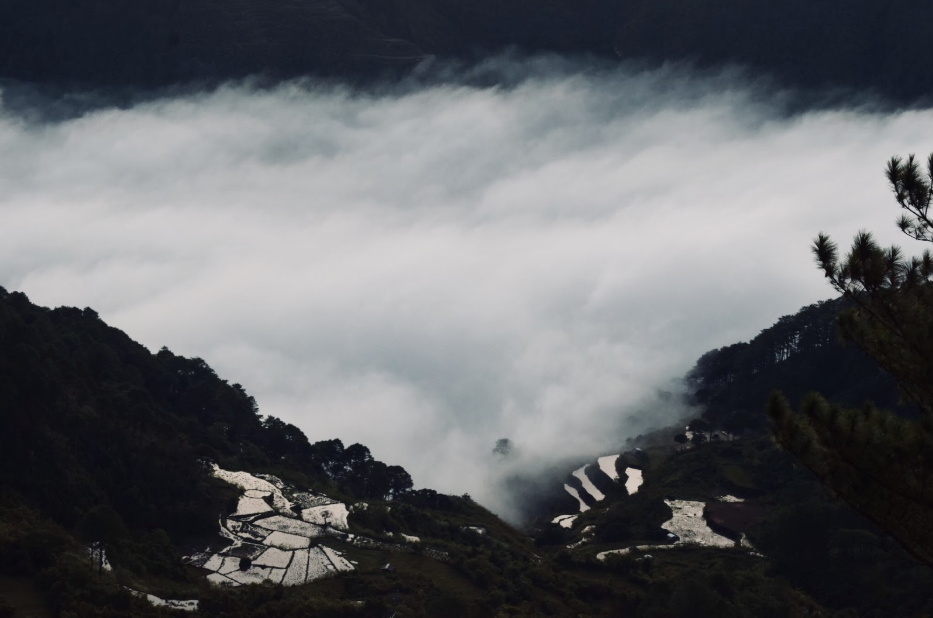 Sagada's healing powers lies in the stunning mountain views it offers. Deviating from the usual travel adventures, it's fit for the laid-back kind of travel, where you can spend time alone or with just a few friends to destress.
Sagada offers a peaceful environment and an opportunity to detach yourself from stress and anxiety. Many travelers say Sagada offers them clarity, both mentally and emotionally.
Nevertheless, it can also be ideal for people who are looking for adventure. Its mountain ranges are perfect for hiking, trekking, and other physical activities.
Places to visit
When exploring Sagada, a lot of walking is involved. You will also be crossing mountains, so make sure to pack comfortable clothes.
Bomod-ok Falls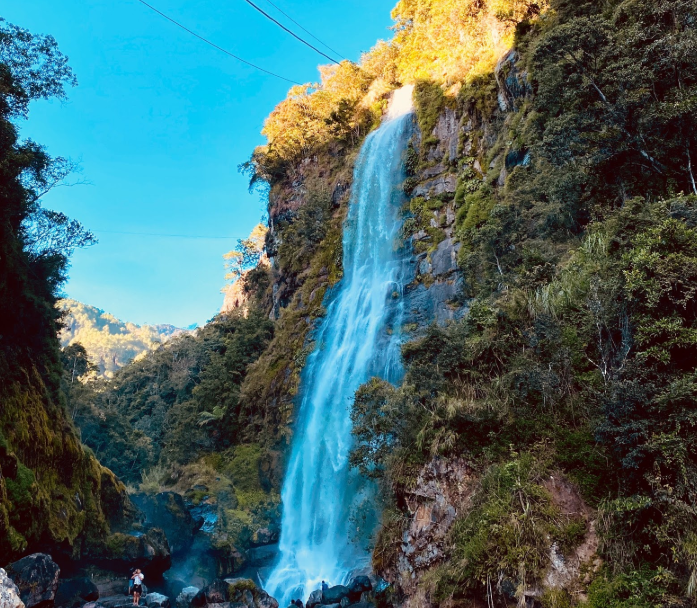 This falls is hidden in the valley and takes approximately 2 hours to reach from the main road on foot. Its cold water, which cascades from 200 feet above, has a calming and relaxing effect. En route to Bomod-ok, you can also appreciate a breathtaking view of the terraces, hills, and valley.
Marlboro Hills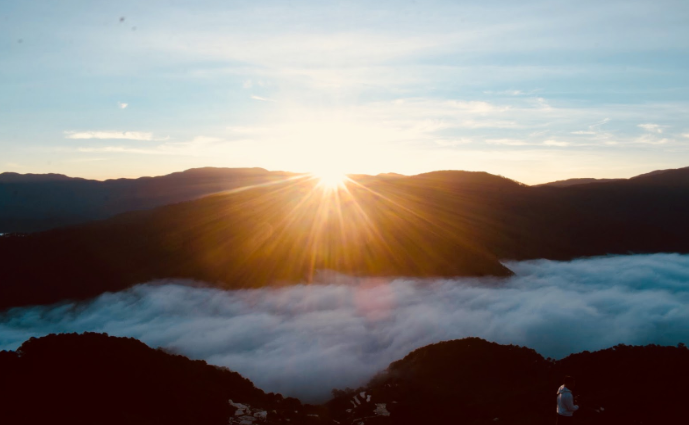 Heaven does exist and it's an hour away from the town! Marlboro Hill is the perfect place to wait for sunrise and witness a majestic sea of clouds. Standing on this heavenly hill is surreal.
Marlboro Blue Soil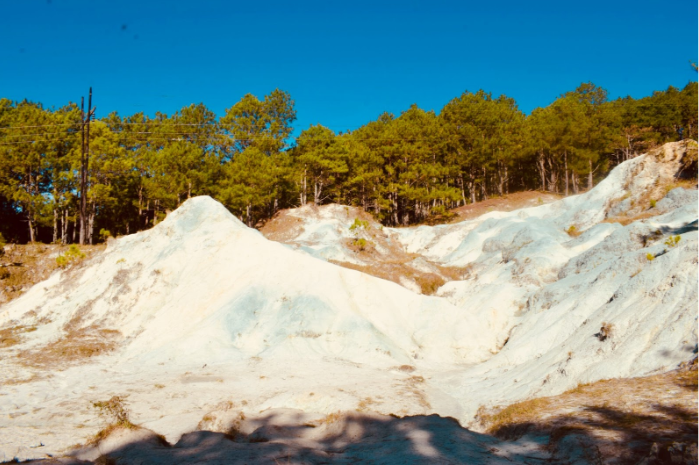 When hiking Marlboro Hill, you can easily include this in your itinerary. These unique hills stand out because of their blue color.
Blue Soil hills flaunts a lovely faint blue color due to its richness in copper. This is contrary to most mountain soil, which are red in color due to their iron oxide content.
En route to Marlboro Blue Soil, you will see a spectacular view of the mountains. Scream your heart out ala-That Thing Called Tadhana!
A healing journey
Sagada makes you realize the beauty of life, despite patches of imperfection. It truly is heaven on earth. Indulge yourself in a journey to carving your path to healing by visiting this gem.
How to get to Sagada
Over the years, traveling conditions to Sagada have improved. There is now a convenient way via land. Coda Lines in E. Rodriguez Sr., Quezon City offers a direct Manila-Sagada trip.
You can also try the long-established routes which are Manila-Baguio-Sagada and Manila-Banaue-Sagada routes.
Via Manila-Baguio-Sagada Route
Take a bus from Manila to Baguio. It will take 6 hours. You may try these bus companies:
From the terminal of your chosen bus company, take a taxi to Dangwa Terminal of Baguio. Prepare at least 100 pesos for the fare.
Take a bus from Dangwa Terminal to Sagada. It will take 6 hours. You may buy your ticket at the terminal for 220 pesos per way. Remember that the first trip is at 5:30 AM. The schedule is every hour until 1:00 PM.
Manila-Banaue-Sagada Route
Take a bus from Manila to Banaue. It will take approximately 9 hours. Ohayami offers trips to Banaue. Fare starts at 450 pesos. The bus schedule is at 10:00 PM everyday. They offer an additional schedule at 9:00 PM but only during peak season.
Upon arriving in Banaue, you may take a jeepney or mini bus to go to Sagada. It will take approximately 4 hours and costs 250 pesos per way.
Travel tips
There's so much more you can visit in Sagada. It's best if you allocate at least 3 days for the trip to fully maximize your experience.
Insert breaks after every location as hiking and Sagada's high altitude can be physically demanding.
Book a budget-friendly accommodation. You may check Amlangan Lodge. It's nice and cozy.
Recommended stay: Amlangan Lodge
The Essentials
Business name: Amlangan Lodge
Address: Sagada, 2619 Mountain Province
Contact: 0917 (320) 5698
operating hours: Open 24 hours
How to get there: From the Tourism Office, walk straight, then turn left when you get past Sagada Hub. After that, turn right when you see the signage (Amlangan).