Baler, the capital of the province of Aurora is becoming increasingly popular for weekend getaways, road trips and summer vacations with friends and family. Known for its vibrant surf scene and uncrowded natural attractions, this chill coastal town offers accommodations for every type of traveler.
For those looking for a fun place to hang out with the squad after the long drive, be sure to check out Cube Hotel Baler. The newest accommodation concept in the surf town promises a laid-back beach getaway.
Accommodations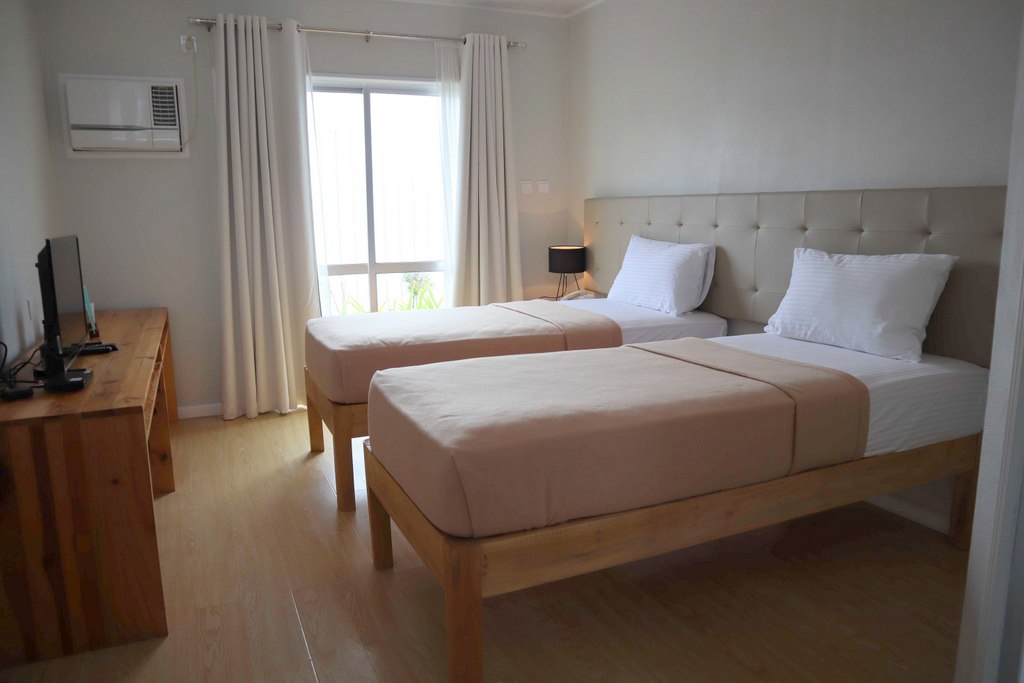 The hip property is the newest property of the Costa Group of Hotels, a local resort chain known for their concept-driven properties and excellent service. They also operate the family-friendly Costa Pacifica, romantic Casita de Bahia, and trendy 18 on Buton.
Cube Hotel Baler is an 80-room property that makes use of ingeniously repurposed shipping containers in modern all-white exteriors. The striking container van rooms are laid out in a grid set-up around a large outdoor pool area and landscaped gardens. The whitewashed steel cabins with blue roofs look very airy, classic, and contemporary.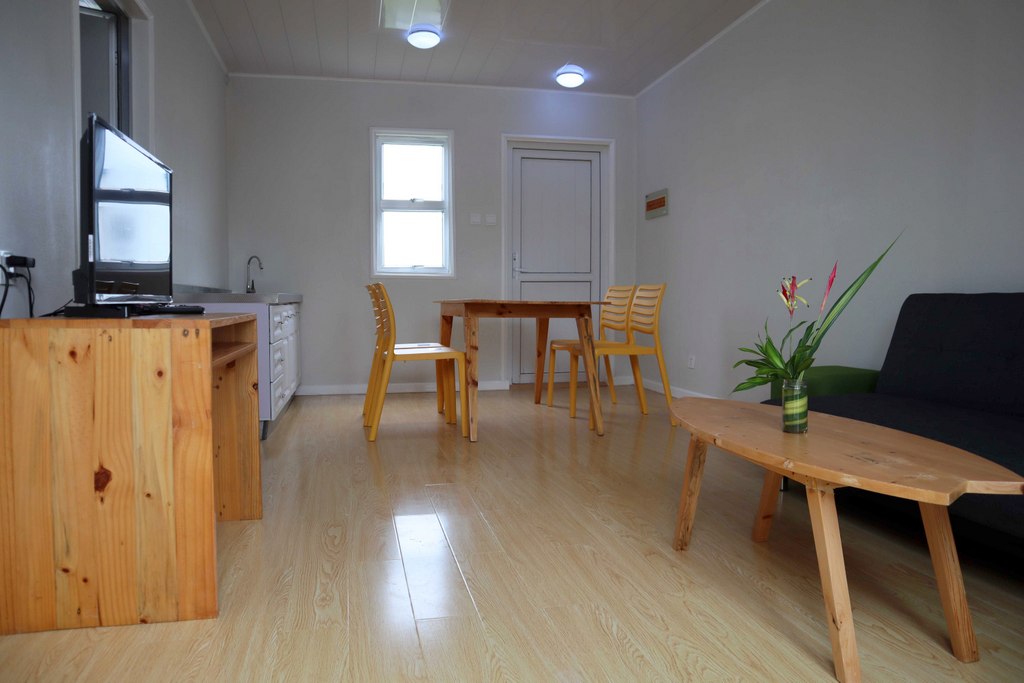 The container van rooms in Cube Hotel Baler come in either two to three single bed configurations. The cozy but chic interiors feature air-conditioned rooms, a flat-screen cable TV with cable, and private bathrooms with hot and cold showers and free toiletries. To maximize space, the rooms are designed simply, with muted hues and a minimalist aesthetic.
Larger suite rooms also feature a receiving and dining area with a kitchenette that have the same clean aesthetic and basic hotel amenities.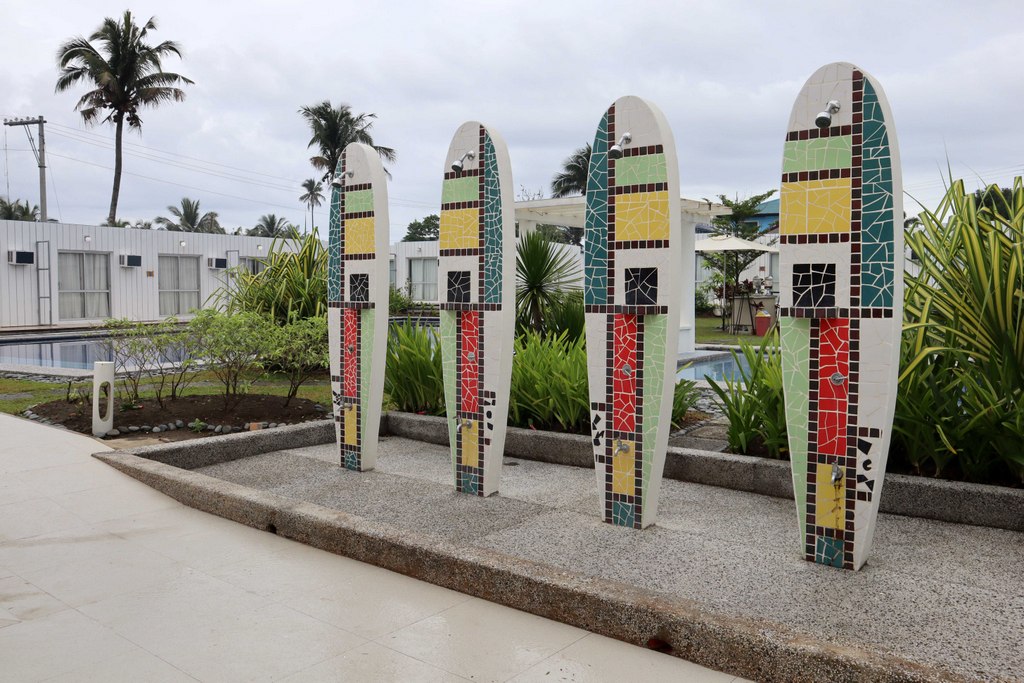 This Instagram-worthy yet budget-friendly hotel offers an ideal place for company outings and groups of friends looking for rest and recreation.
For those traveling with the gang, Cube Hotel Baler also has dormitory-style rooms, which come with two double-deck beds for four persons. These rooms are perfect for those squad goals and company outings where guests expect to spend most of their time outdoors for team building activities or enjoying natural surroundings.
Pools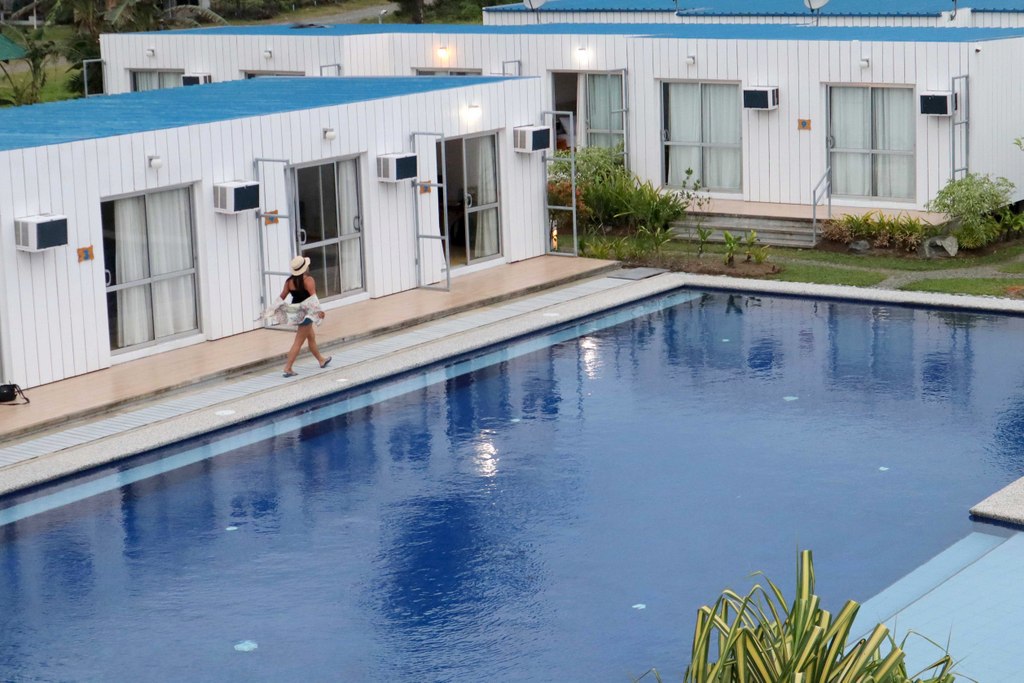 Cube Hotel was designed with a community spirit in mind. At the center of the space is an exclusive outdoor pool, and a kiddie pool surrounded by surf-inspired outdoor showers with mosaic details.
The landscaped gardens serve as a social lounge area dotted with low tables and comfy bean bags. Checked-in guests can enjoy stargazing right on the property while hanging out with friends or taking a dip in the pool at night.
Restaurant
Cube's restaurant, which is open from 6:00 am to 10:00 pm, offers al fresco dining with a great view of the pool. They serve all-day breakfast, a kids' menu, big bowls, as well as a dessert selection. For breakfast, try a hefty serving of Baler longganisa with eggs, atchara, and ensalada. The poolside bar serves creative appetizers, cocktails, and spirits at night.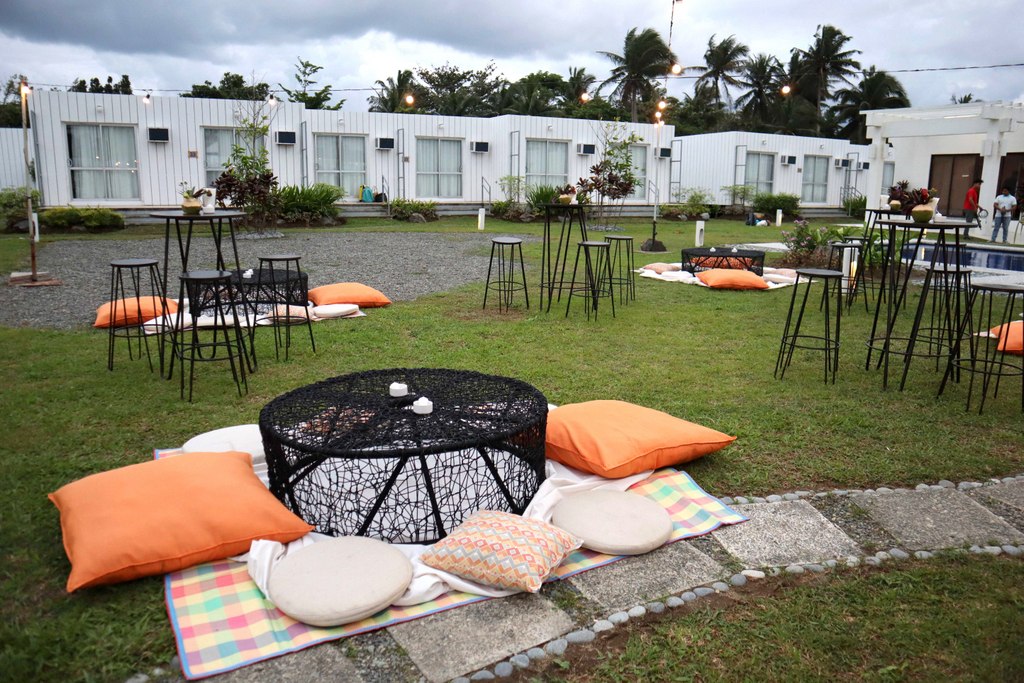 Cube Hotel Baler is just a five-minute walk away from the surfing area in Sabang Beach and various restaurants and cafes in town.
It's never too early to start planning for your beach getaway or company outing this summer!
The Essentials