Planning your little one's birthday party? Want to make it extra fun and unique, minus the hassle? Your local friendly heroes at Heroes Headquarters can help.
Heroes Headquarters is a heroes-themed indoor playground at the heart of Shangri La Plaza in Manila. Here, kids and kids-at-heart can dress up as their favorite superhero and experience how it is to be one for a day. Kids' costumes are available for use.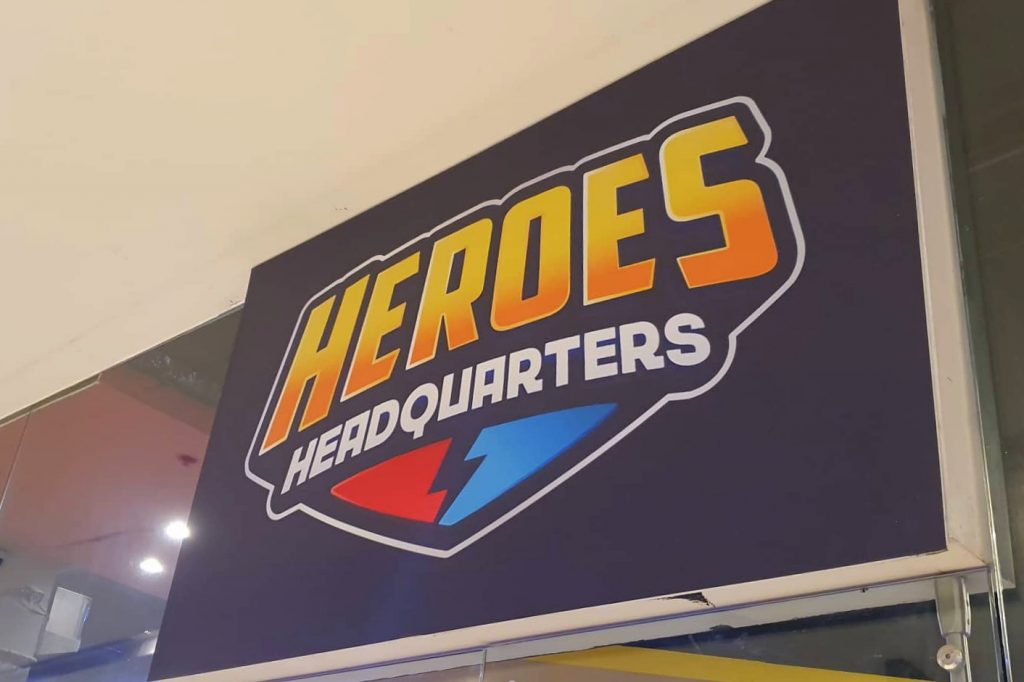 The venue houses an extensive play area with fun features that simulate a hero's world. Kids can choose between obstacle course and wall climbing, or play Hero Blast – the "first non-gun laser tag system" in the world. The space is large enough to accommodate 90 people as they run, aim, and shoot. Core stations are designed to enhance and hone superhero skills like flight, strength, speed, and agility.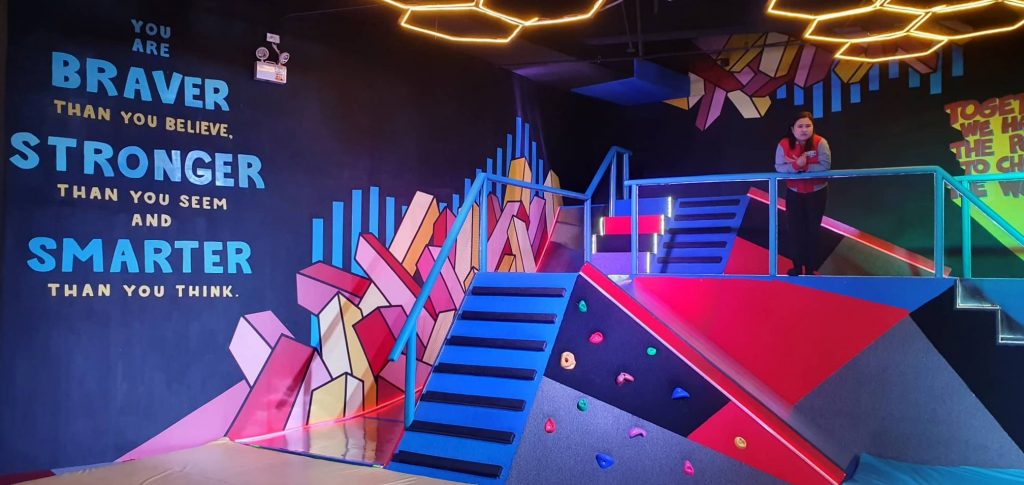 Your kids won't have to carry any extra baggage while playing Superwoman or Spidey. Lockers are also provided to customers to safekeep their belongings.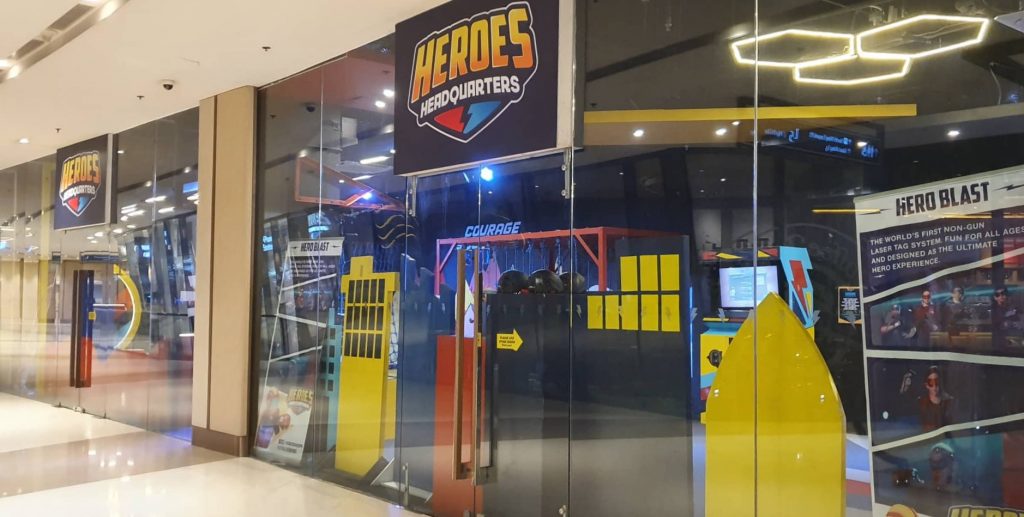 With all these nifty offerings in place, more and more parents are finding it convenient to rent the entire venue for their kid's party. Currently, there are party packages available for 40, 60, and 90 persons starting at P14,000. All packages include unlimited use of all amenities for three hours, plus tables, chairs, stage, sound system, and mic, and more.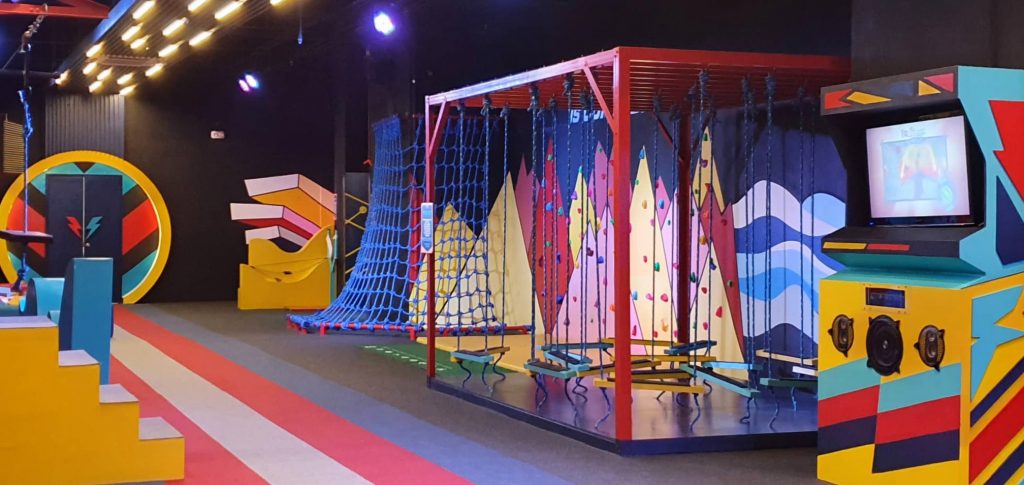 Heroes Headquarters also offers hourly rates for walk-in customers at P250 for one hour or P400 for 3 hours, and P200 for one game of laser tag. Private games for a small group may be requested.
Please refer to the rates for party packages and walk-ins below.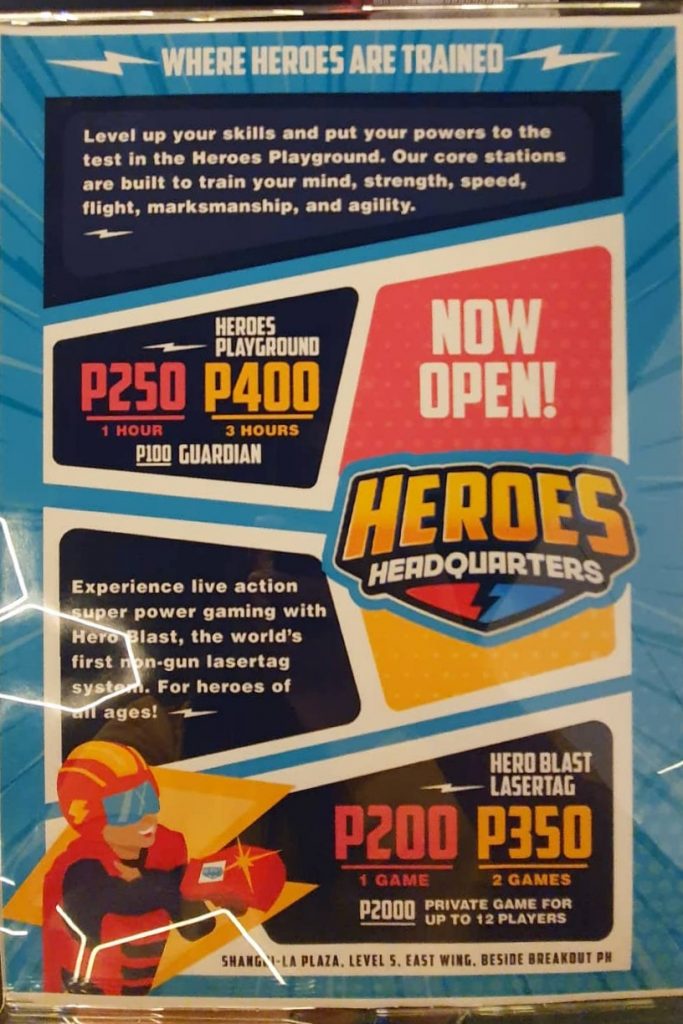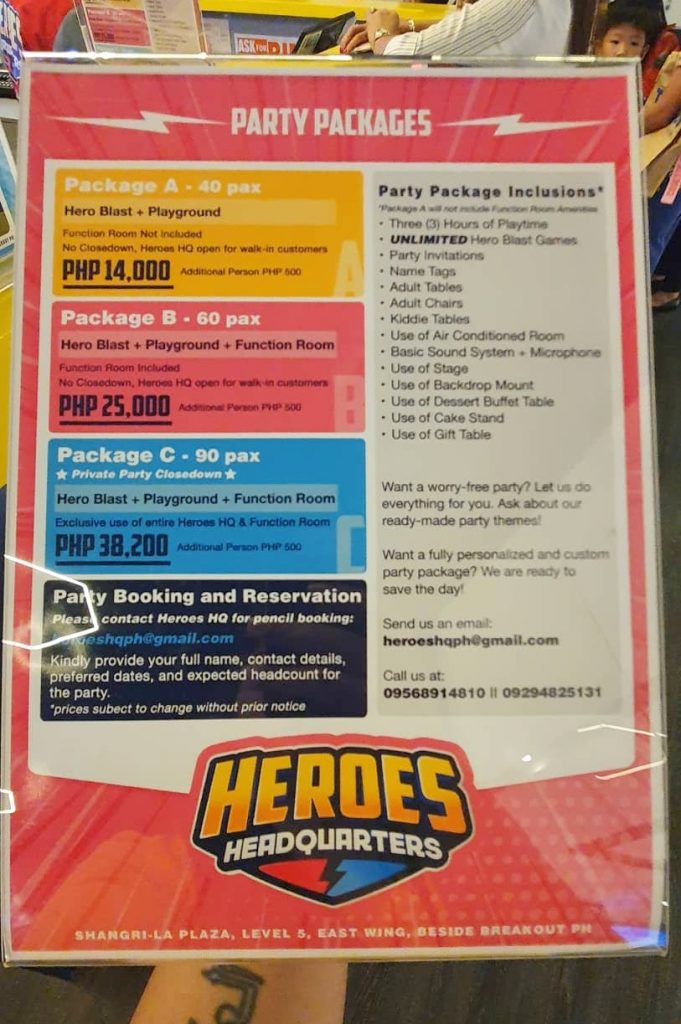 The Essentials