The island of Boracay in Aklan rose to popularity in the 1970s and has since been a favorite among travelers. It has even been named as one of the top 3 best island beaches in Conde Nast Traveler's Readers' Choice Awards.
So why do many tourists, Filipino and foreigners alike, keep going back to Boracay? Here are some of the reasons.
1. Fine white sand and calm, clear water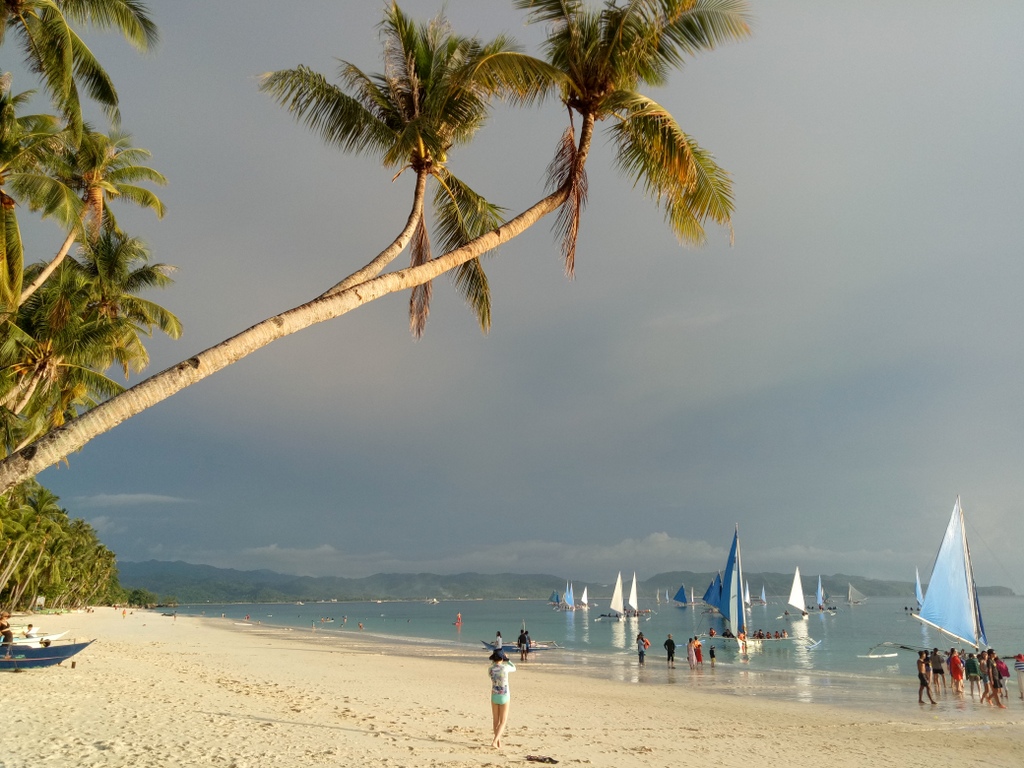 Boracay's sand is often used as a benchmark for other beaches in the Philippines. There's nothing quite like it in the whole archipelago. It has the most powdery and softest sand. The water is so blue too that a filter is usually not necessary to improve it for IG purposes.
2. Stunning sunsets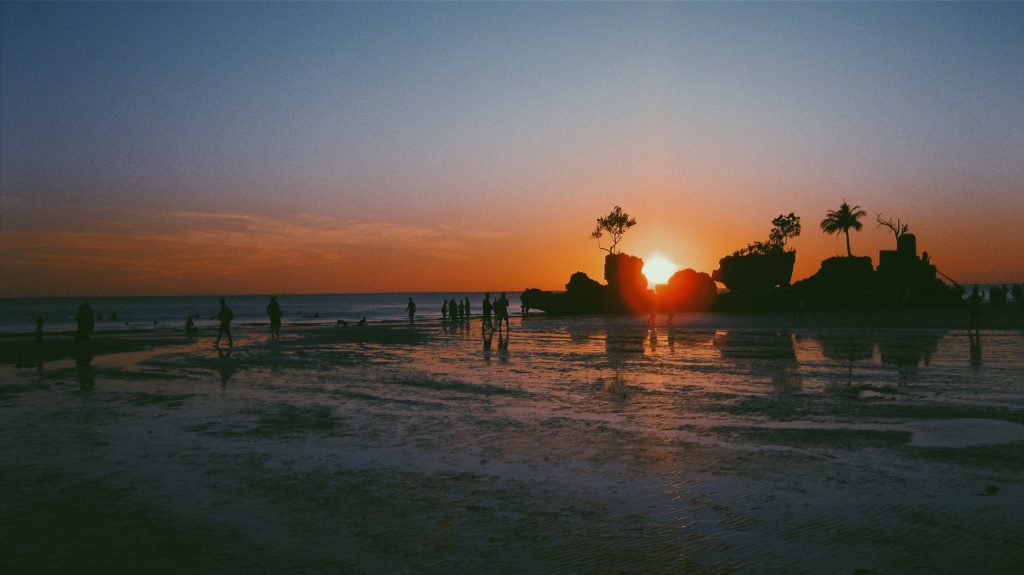 Beachgoers who love chasing sunsets won't be disappointed in Boracay. There are days of dramatic, fiery skies, but even the understated ones are swoon-worthy. Just imagine basking in the sun or having a dip while taking in this scenery.
3. Plenty of accommodation choices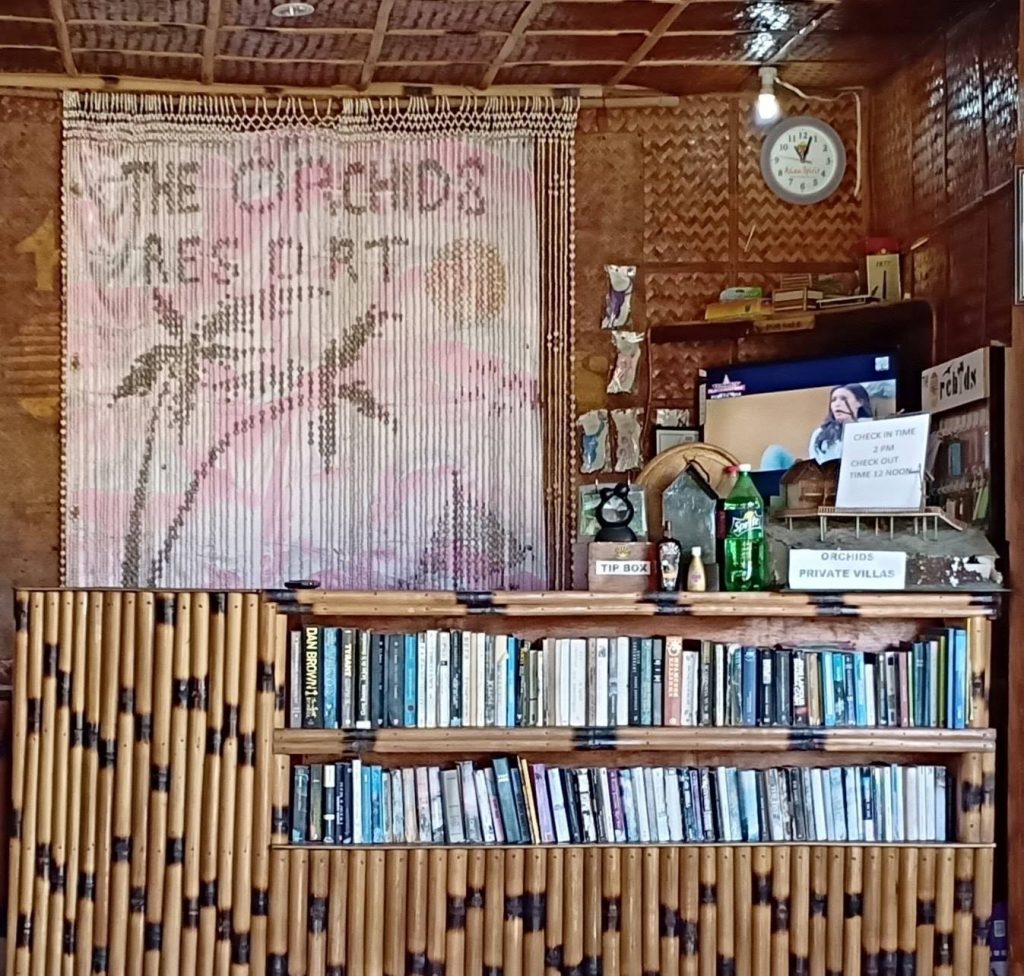 Stricter measures have been in place since Boracay's rehabilitation in 2018. For instance, tourists should book Department of Tourism accredited accommodations in advance. They'll show the proof to tourism personnel upon paying fees and before riding a boat to the island.
From backpacker inns to luxurious hotels, tourists have plenty of accommodations to choose from. If you want some peace and quiet, book a two-story private villa at The Orchids Resort in Station 3 at an affordable price. Walking from the resort to White Beach will take around 2 to 3 minutes.
The Essentials
If you want to have a beachfront view and be smack dab in the middle of activities, stay at Red Coconut. Their facilities include a swimming pool and complimentary buffet breakfast.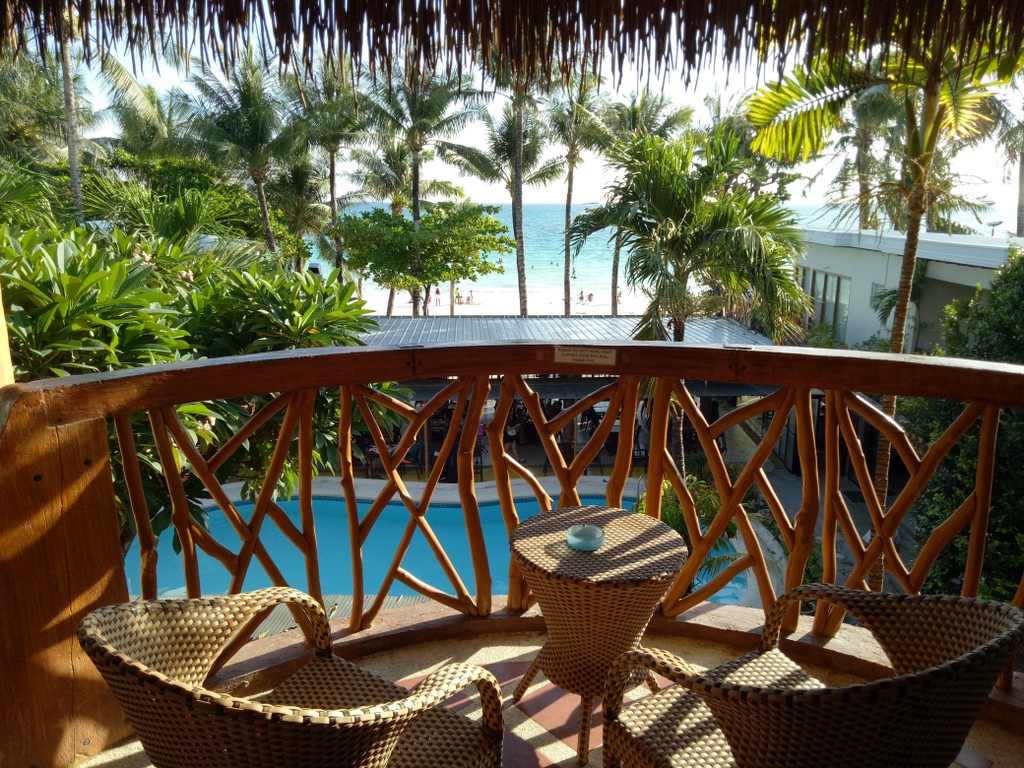 The Essentials
4. Wide food selection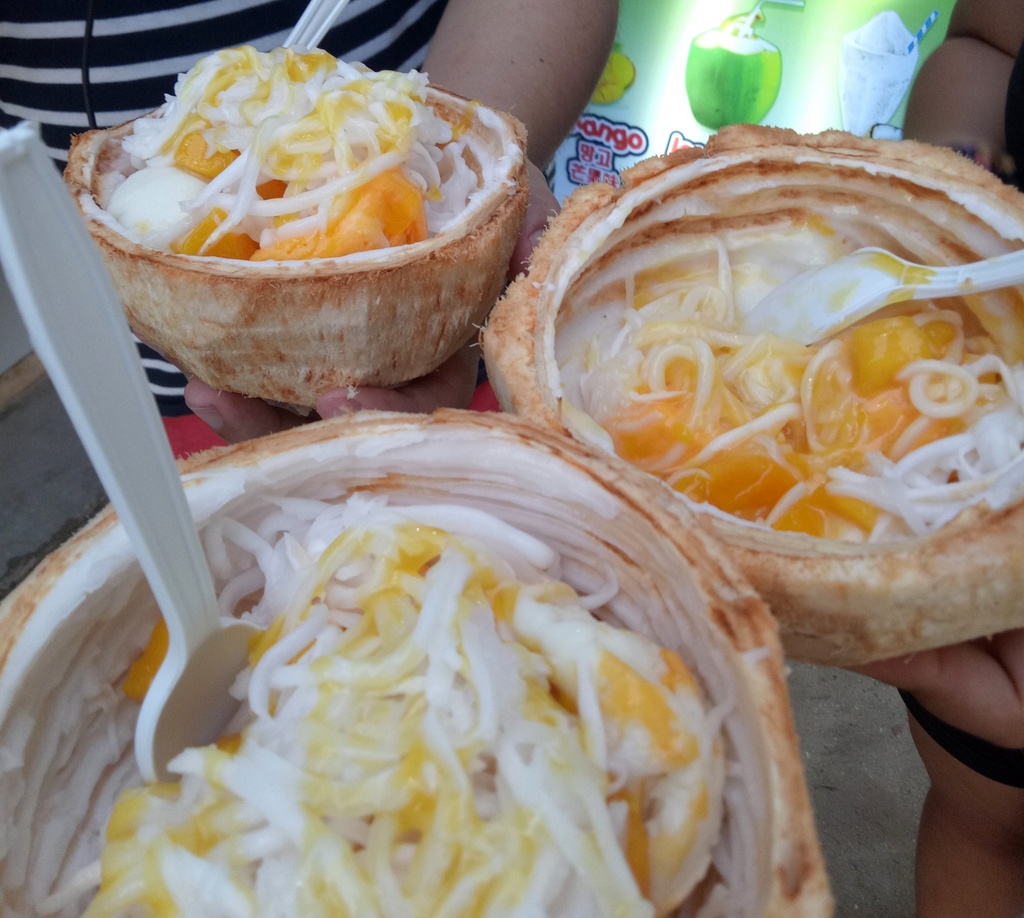 Food on the island is never a problem. Fast food franchises and convenience stores abound. However, you shouldn't miss on discovering new and local favorite eats. There are dampa-style restaurants where you can savor fresh seafood.
You can also try Sea Breeze Café, which is touted as the biggest buffet restaurant on the island and is home to Boracay's dancing chefs. Guests even get invited to join in the dance with the chefs!
The Essentials
Another restaurant that's hard to miss is Aria Cucina Italiana. It is conveniently located in D'Mall and offers mouthwatering dishes that will make you want to come back for more.
The Essentials
5. A lot of fun in store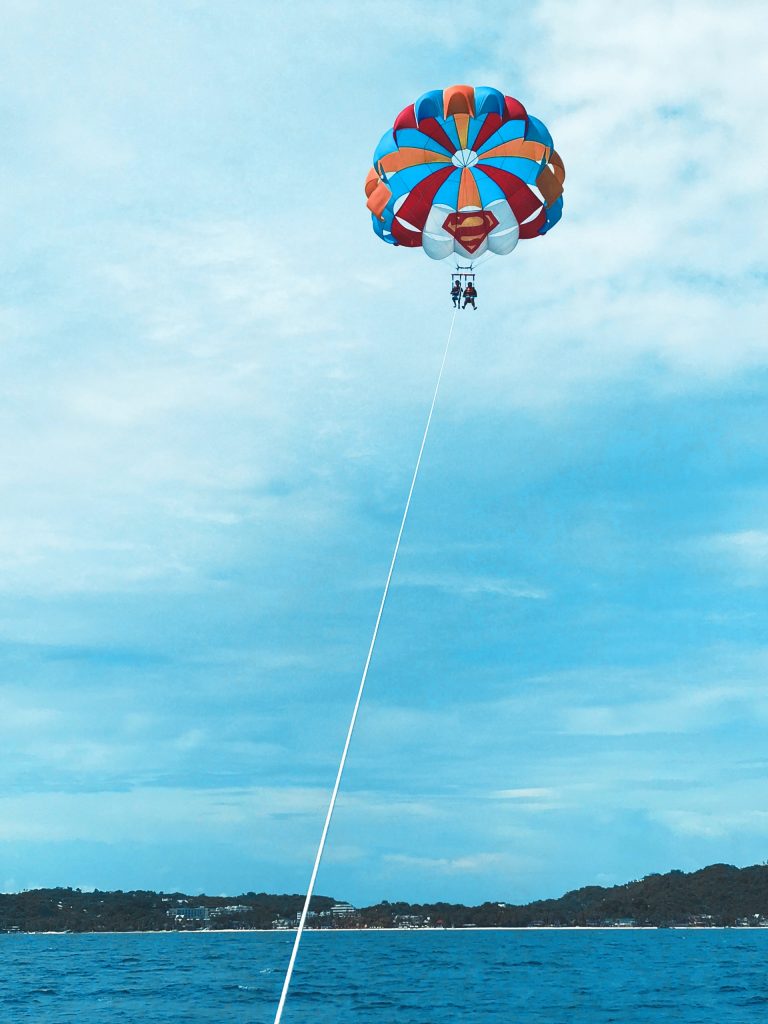 Aside from swimming, there are a lot of other water activities you can enjoy in Boracay, such as parasailing, helmet diving, and wind surfing. You can book them online or ask your hotel to help you arrange these activities.
If you want to swim with only a few people around, go to Puka Shell Beach. You can hire a tricycle from White Beach if you want to go there. The sand is not as fine as White Beach's, but the water is no less inviting. It's a public beach, and there's no entrance fee. You can also bring your own picnic mat and food. There are stores that sell food and drinks, albeit a little pricey.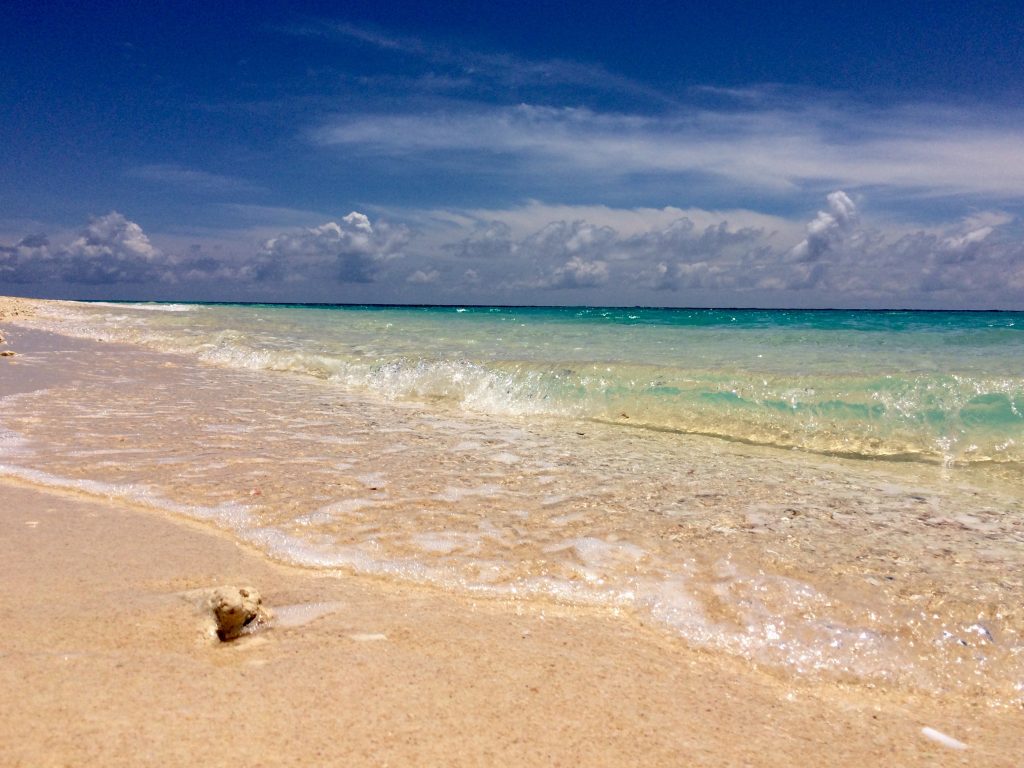 How to go to Boracay
Two airports service Boracay. The closest is Caticlan Airport, which is smaller than Kalibo International Airport. The latter has more flights, but travel time from Kalibo to Caticlan via a bus or van takes 1.5 to 2 hours.
You can also opt for roll-on/ roll-off (RORO) from Manila to Caticlan. Or watch out for 2GO Travel's promo fare. Both options will start at Batangas Port – which is about a 2-hour drive from Manila – and dock in Caticlan Jetty Port.