We're living in an increasingly connected world where smartphones rule and everything is online. This has become truer since the pandemic hit, with social media often being the only way to stay in touch and be with friends and families. No wonder social media exhaustion is on the rise, too – especially among the young'uns.
If you're looking to go on a digital detox with the fam (including pets), there's a lovely mountainview resort in Bataan that fits to a T: Casa Veranda.
Location
Casa Veranda is located in Orani, a municipality in Bataan known for its lush countryside comprising thick forests and vegetated mountains. The pet-friendly vacation home itself rests on the foothills of Mount Natib, a 1,253-meter high densely vegetated mountain. Fresh mountain breeze is enjoyed all throughout the property, and nights can get rather cold. Be sure to bring provisions.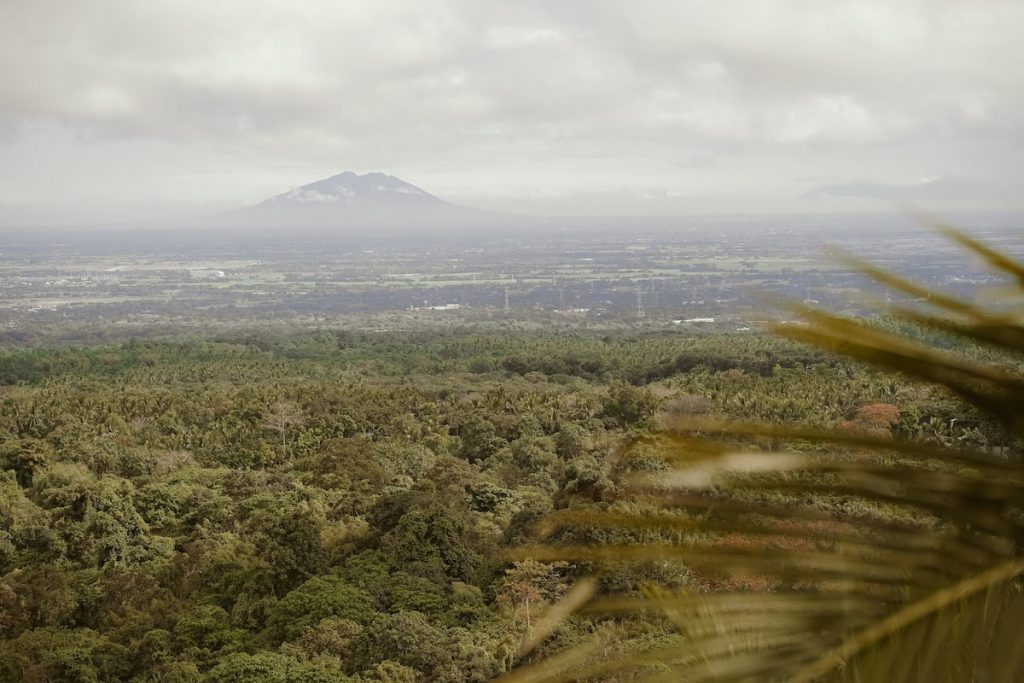 While it's location means WiFi and mobile signal tend to be spotty, it also makes it an excellent vantage point for admiring the surrounding mountains in Bataan (even an imposing Mt. Arayat from a distance), as well as sunrises, sunsets, and stars. In this vacation home, days are rather quiet and undisturbed by human traffic. We don't know about you, but if we had a 6-hectare lot to ourselves in the mountains, we'd be over the moon!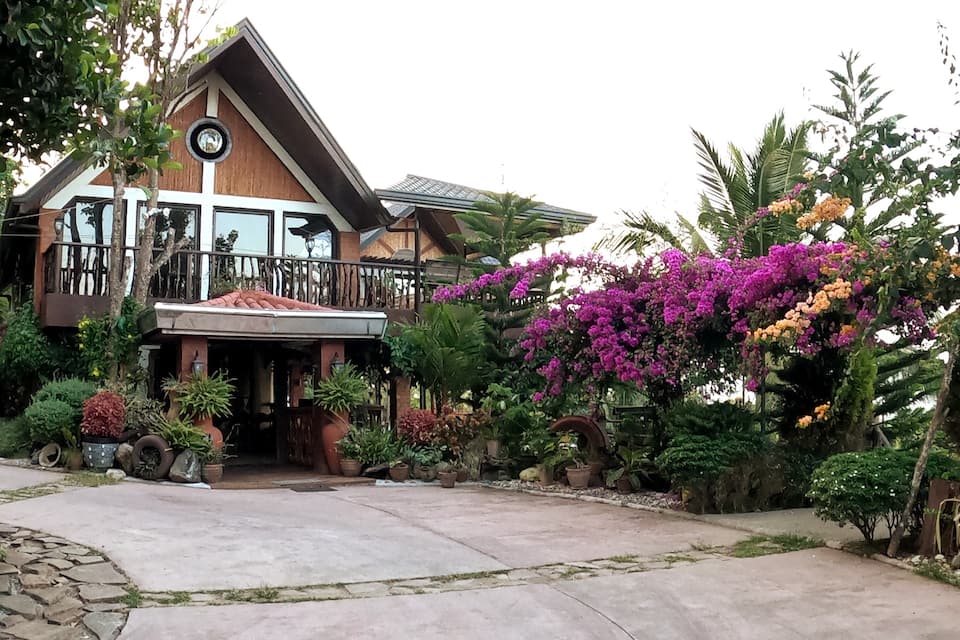 Accommodations
What Casa Talavera offers on Airbnb is Casa Mayora, a Balinese-themed villa with gorgeous stained glass windows, wooden slabs, and a couple of private pools. It takes after its owner and designer, Samal mayor Gene dela Fuente.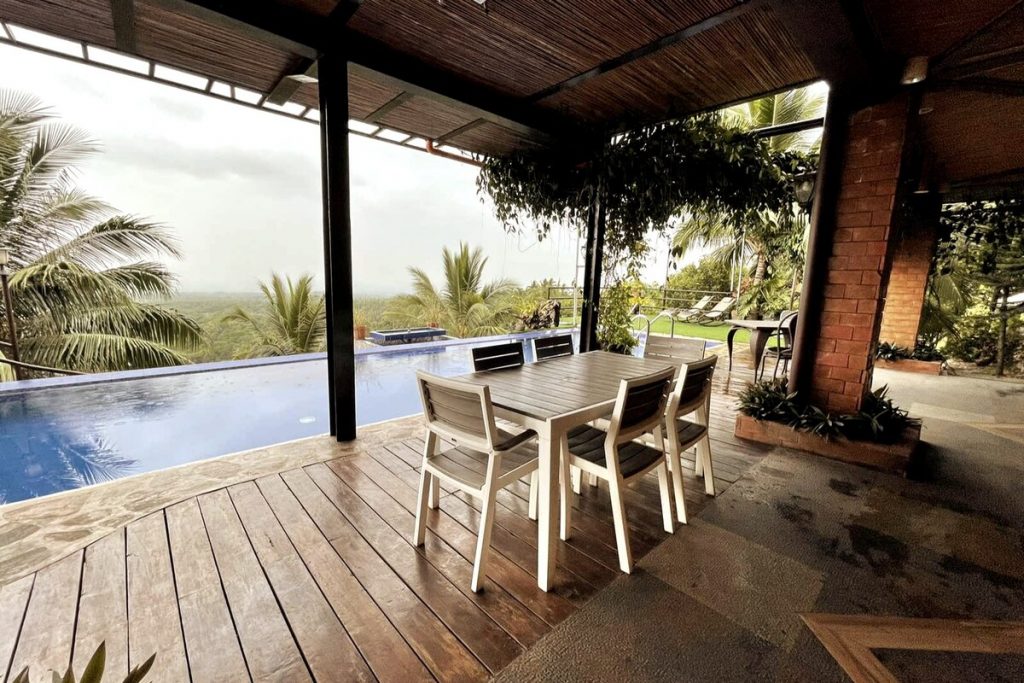 Casa Mayora consists of two sizable fully air conditioned bedrooms, which comfortably sleeps 10 people. The main bedroom (Bedroom 1) is equipped with 1 double bed and 2 singles, with provisions for a single floor mattress. The attic bedroom (Bedroom 2) consists of 2 queen-size beds and 2 singles, plus provisions for two floor mattresses. The house has two 2 full bathrooms, plus a half-bathroom in the attic.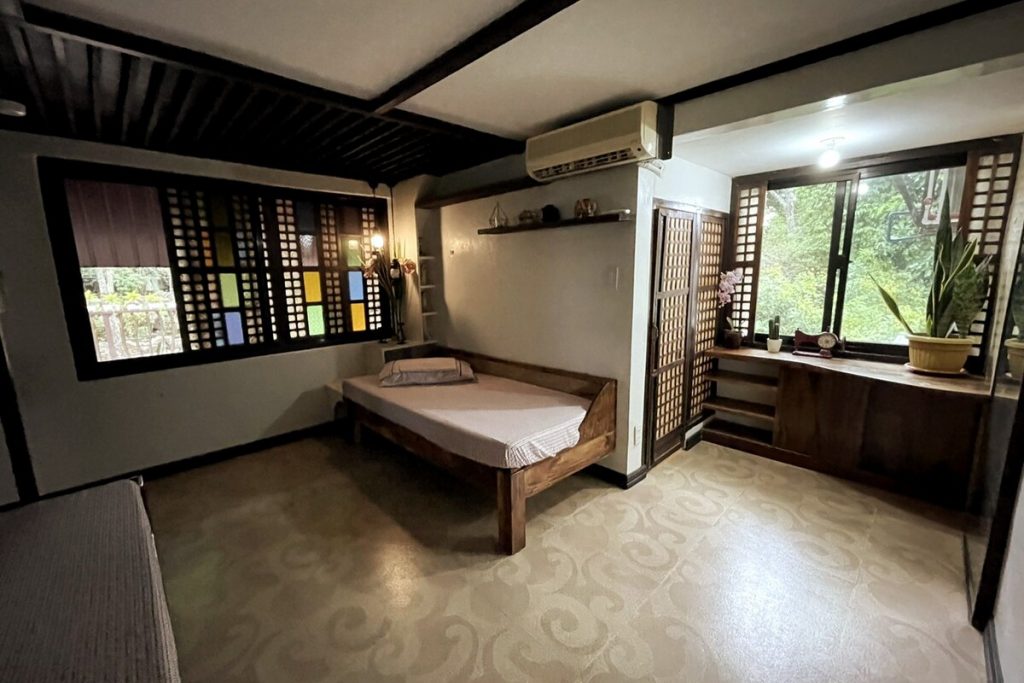 Amenities
En suite bathrooms with heater, towels, soap, and toilet paper (bring your own shampoo)
Complimentary WiFi
Kitchen with stove, oven, microwave, rice cooker, grill, electronic kettle, and kitchen wares (cooking pots and pans, plates, utensils)
Refrigerator
Complimentary 1 gallon of mineral water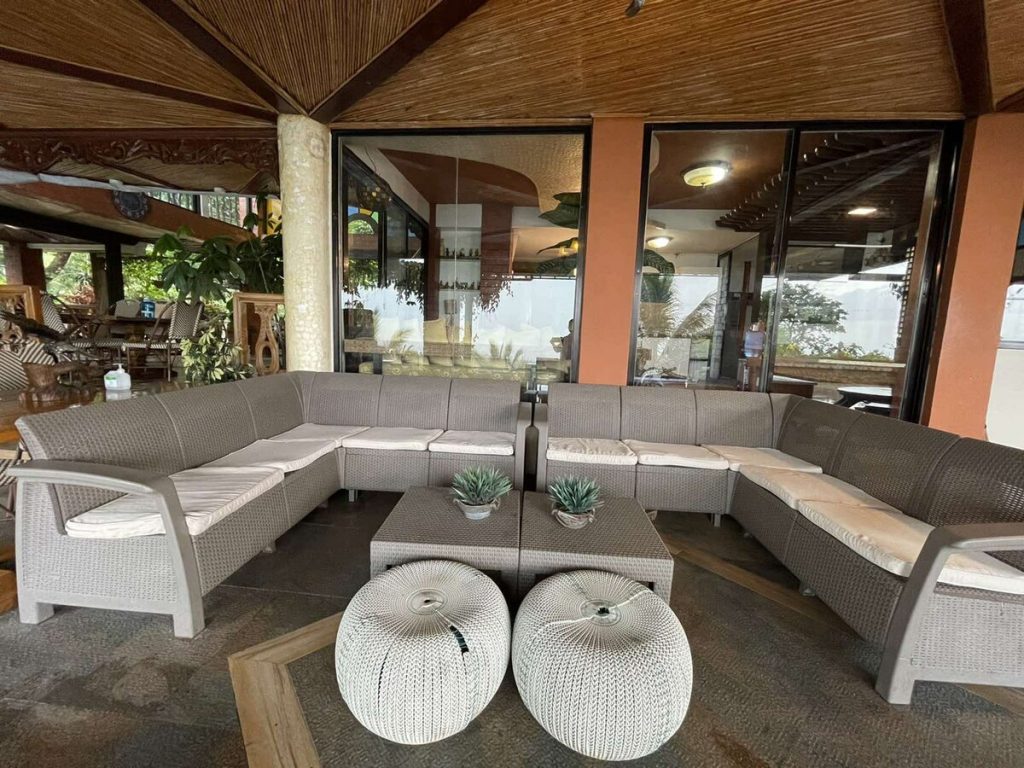 TV with basic/ local channels
Private pool 
Kiddie pool (repurposed jacuzzi)
Parking space for 3 to 5 cars (Maximum of 10 cars for events)
CCTV all throughout the property
Activities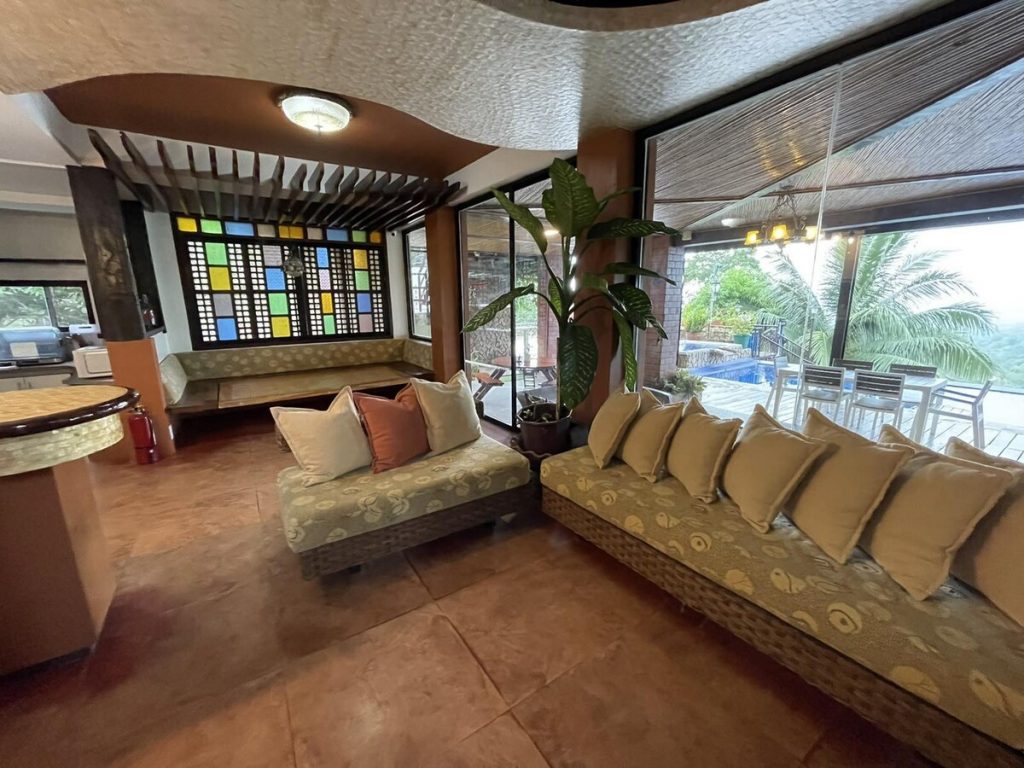 With 16 acres of foliage and grass-covered spaces, there's plenty of outdoor activities to be enjoyed at the property, from yoga to picnics, to hikes to a nearby river. The pool area is furnished with cozy cushioned sofas that are perfect for lounging or reading a book.
Rates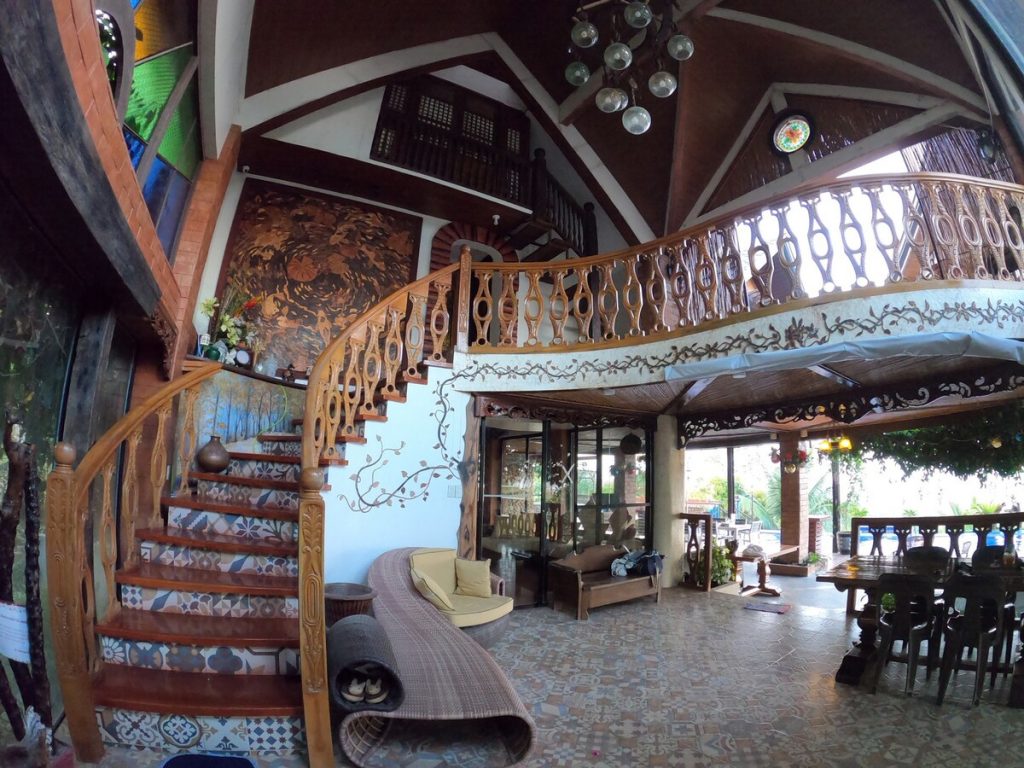 The villa accepts day tours at P500/ person and P1,500 per cottage. Your group should have a minimum of 8 guests, as they only accommodate one group per day.
For overnight stays, the rate is fixed at P20,000 per night for up to a maximum of 10 guests. Since the entire property can also be used for events and larger gatherings, groups exceeding 10 persons are permitted, at a rate of P1,000 per adult and P850 per child in excess. Pets are allowed too.
Staff is available to welcome guests 24/7.
Travel reminders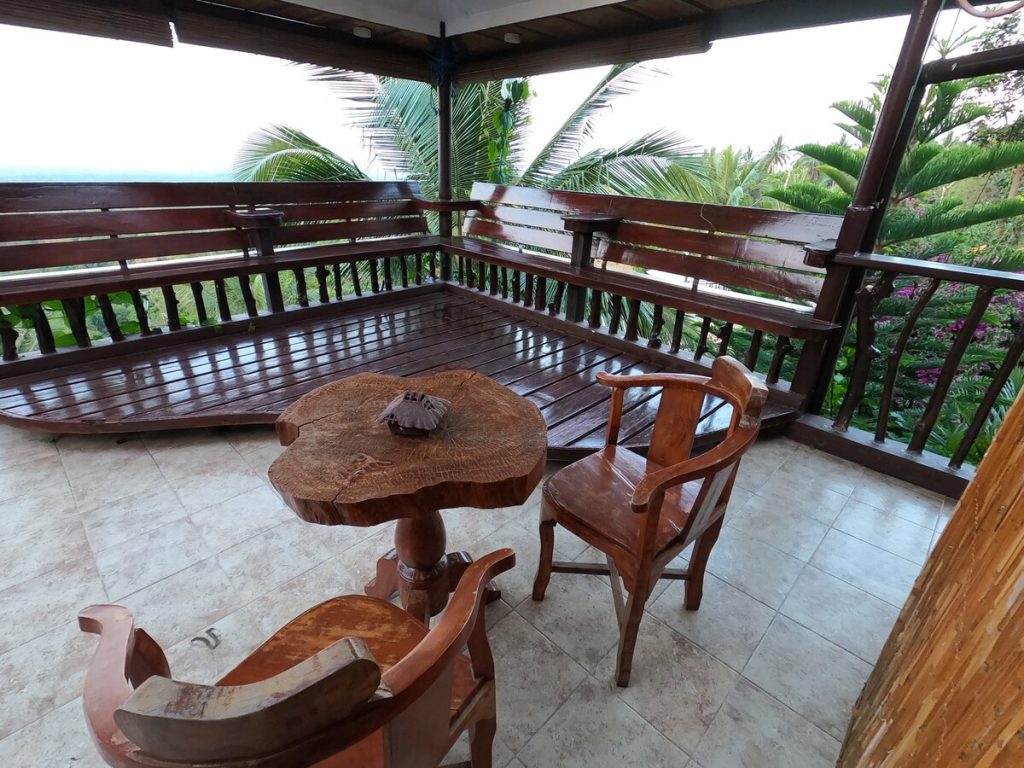 If you're coming from outside Bataan, be sure to bring a travel pass and secure a Get-Pass QRT code for the Bataan checkpoint. 
Plan for food and gas accordingly, as there are no establishments nearby.
While the house has nets to keep bugs out, the villa notes that it may be difficult to do so in the rainy season as it comes with the territory. Bring citronella oil or insect repellent. 
Smoking is allowed in the open areas, but since it's forested, be extra mindful of your cigarette butts and ashes.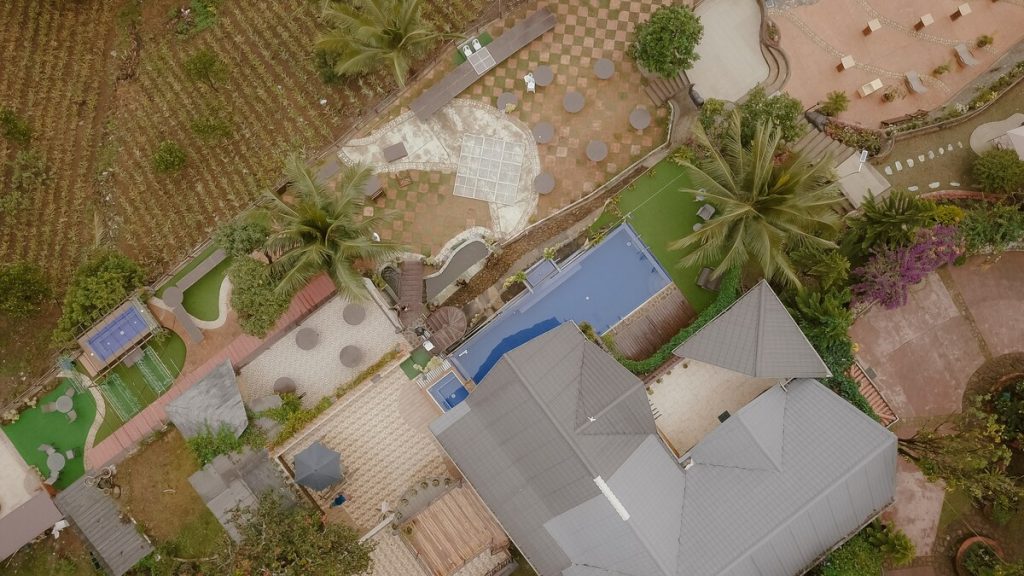 The Essentials