Experts say that once the quarantine is lifted, travelers can assume two major possibilities in terms of travel traffic: One – people will still be reluctant to traffic, leaving behind isolated attractions and heavily affected travel professionals. Two: Beaches and other destination will become jampacked with tourists who are antsy to get outside again after months of being cooped up at home.
Assuming the second one turns into a reality, here are 5 less crowded beaches to consider, if you are badly need some Vitamin Sea near Manila.
1. Sepoc Beach – Anilao, Batangas
Accessible only via a speedboat from Eagle Point Beach and Dive Resort (which privately owns the beach), Sepoc Beach offers guests utmost privacy while surrounded by white sand and the azure waters of Maricaban Bay.
Aside from swimming and playing beach volleyball, you can go caving and take a 15-minute hike to Sepoc Viewpoint, which overlooks the entire beach and nearby Sombrero Island. A side trip to the island can be arranged for an additional P500.
Fee: P999 per person (daytour); P2,700 per boat that can accommodate maximum of four guests
How to get there: From Buendia, Cubao, Alabang, or Kamias in QC, take a bus going to the Grand Terminal in Batangas City. At the terminal, board a jeepney to Anilao, then a tricycle to Eagle Point. The resort will arrange boat transfers to the beach.
2. Villa Bayani Beach Resort – Alaminos, Pangasinan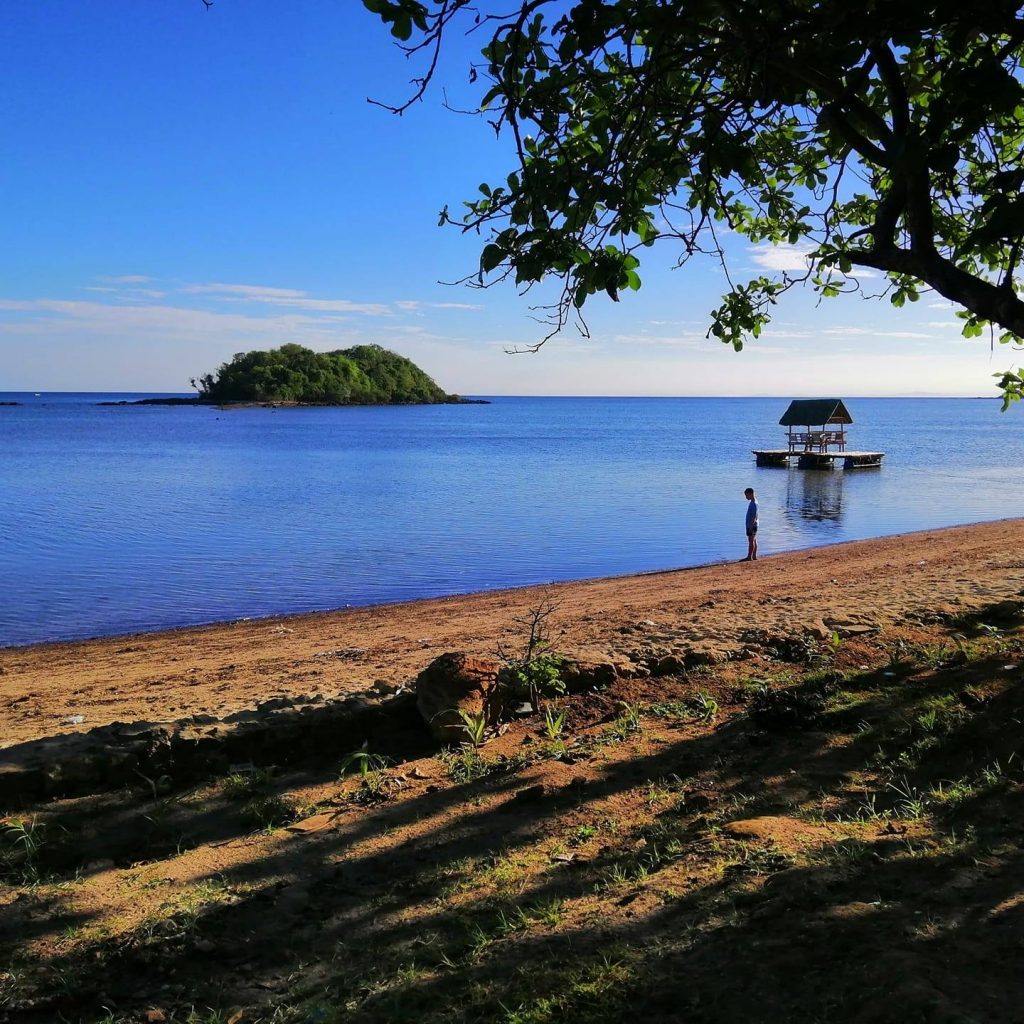 If you want to break away from the hustle and bustle of Hundred Islands National Park in Alaminos, visit Villa Bayani Beach Resort. Located in Barangay Victoria, this resort was launched only in 2019. Only a few people go there – mostly locals – so you're sure to enjoy peace and quiet.
Like beaches in Hundred Islands, the resort features cream-colored sand. From the resort, you can literally walk your way to One Island, which is part of the famous national park.
Fee: You can rent huts for day trips or a room for overnight stays. A spacious beachfront nipa-style room that can accommodate 10 to 15 guests costs P6,000 a night.
How to get there: From Cubao and Pasay terminals, take a bus to Alaminos, Pangasinan. Alight at the terminal, and hail a tricycle to take you to the resort.
3. Hawla Beach (Panoypoy Beach) – Mariveles, Bataan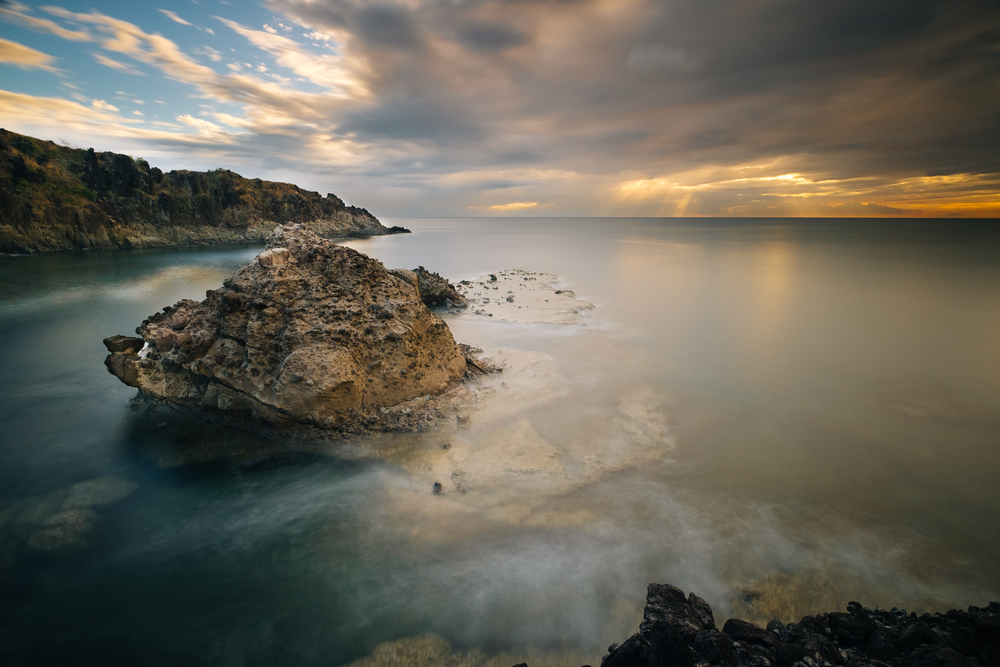 This local gem in Mariveles boasts gray sand flanked by a gorgeous rocky hill. The highlight of Hawla Beach is the lookout at the top of the hill (accessible in a few minutes) where you enjoy a panoramic view of the entire beach. Best to do at sunset!
Fee: P30 to P60 per person; P500 to P800 for cottage rental
How to get there: From the Cubao or Pasay bus terminals, take a bus to Mariveles. Go down at the town proper and make roundtrip arrangements with a tricycle driver to and from Hawla Beach.
4. Silanguin Cove – San Antonio, Zambales
The most peaceful and least crowded of four contiguous coves in San Antonio, Zambales, Silanguin Cove features agoho-lined shores surrounded by the beautiful, green mountains of Cawag, Zambales. With no electricity or WiFi signal, it's the best beach to go off-grid in Zambales.
Fee: P1,500 to P2,000 for RT boat trip from Pundaquit, San Antonio
How to get there: From Manila, take a bus to Iba, Zambales. Alight in San Antonio. Take a tricycle to Pundaquit beach. From there, you can hire a boat to take you to Silanguin. Alternatively, you can take a bus to Olongapo or Iba and alight in Olongapo, and hire a private boat from Subic to Silanguin.