Palay and irrigation. These have powered the Filipino civilization two thousand years ago to date, as seen not only through the generous helping of rice on our plates, but more so, through the breathtaking cultural landscape sculpted on the mountains of Ifugao in Cordillera: the rice terraces.
Banaue, for example, is one of the clays used by the Ifugaos to mold clusters of rice terraces on the rough terrains of its villages in Batad and Bangaan. Outside of Banaue, approximately an hour from the town proper, is the municipality of Hungduan, which is also home to a collection of hushed landscapes with Nungulunan, Hapao, and Baang rice terraces.
While both municipalities hold the distinction as UNESCO's World Heritage Sites, these two clusters differ in beauty, intensity, and adventure that you might wish to know more of before visiting.
Here are Banaue and Hungduan's unique points of interest for every hiker looking to explore Ifugao!
Banaue is for the adventurous.

Hungduan offers solace for the soul-searcher.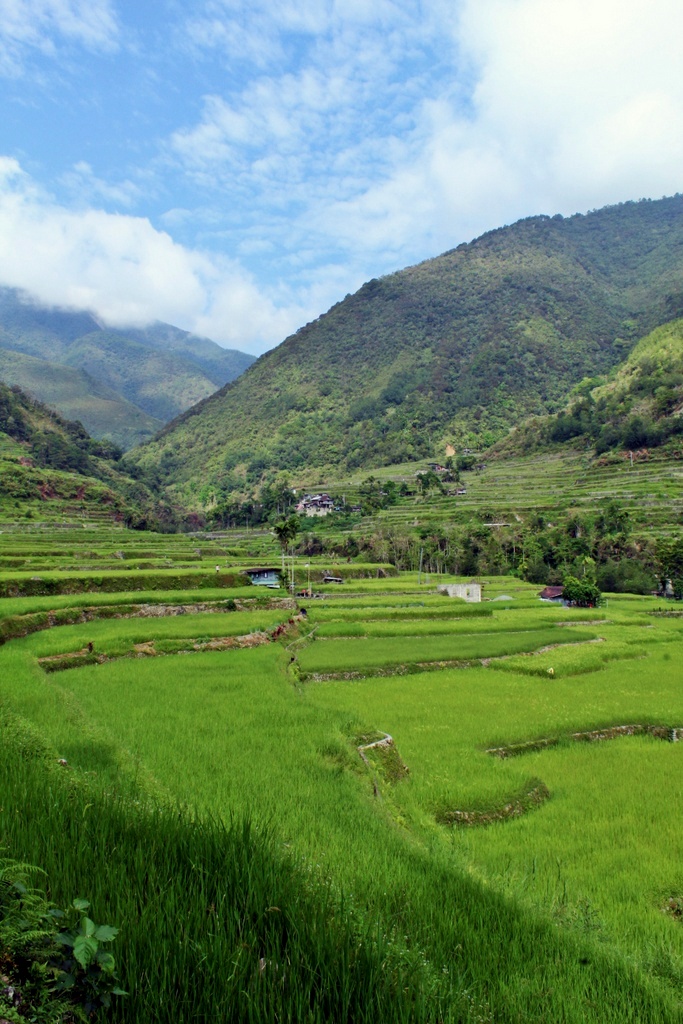 The hike up Banaue's Batad and Bangaan Rice Terraces is not any easy feat. For one, it takes a total of four hours, depending on your stamina, to complete the uphill battle, starting from Batad Junction, a 40-minute jeepney ride away from the town proper.
Hikers should expect to walk for an hour on a fairly easy trail to reach the village of Bangaan before facing the challenging hike back to Batad with its steep slopes and narrow terrace paths, which takes about three hours to complete.
Hungduan, on the other hand, appeals to the not-so-sporty ones with its tamer landscape. It is intimidating, at first, to know that its rice terraces cluster spans the villages of Nungulunan, Hapao, and Baang that resembles a spider's web separated by flowing rivers. However, what it really offers is a leisurely walk around these villages, which takes about three hours.
With its scenic landscape of rice paddies backdropped against the mountains and the narrow terrace paths where children freely run along, Hungduan is another easy choice for the soul-searcher.
Banaue's Batad and Bangaan Rice Terraces tour ends with a refreshing visit to Tappiyah Falls.

Hungduan leads you to the ever-relaxing Bogyah hot and cold springs.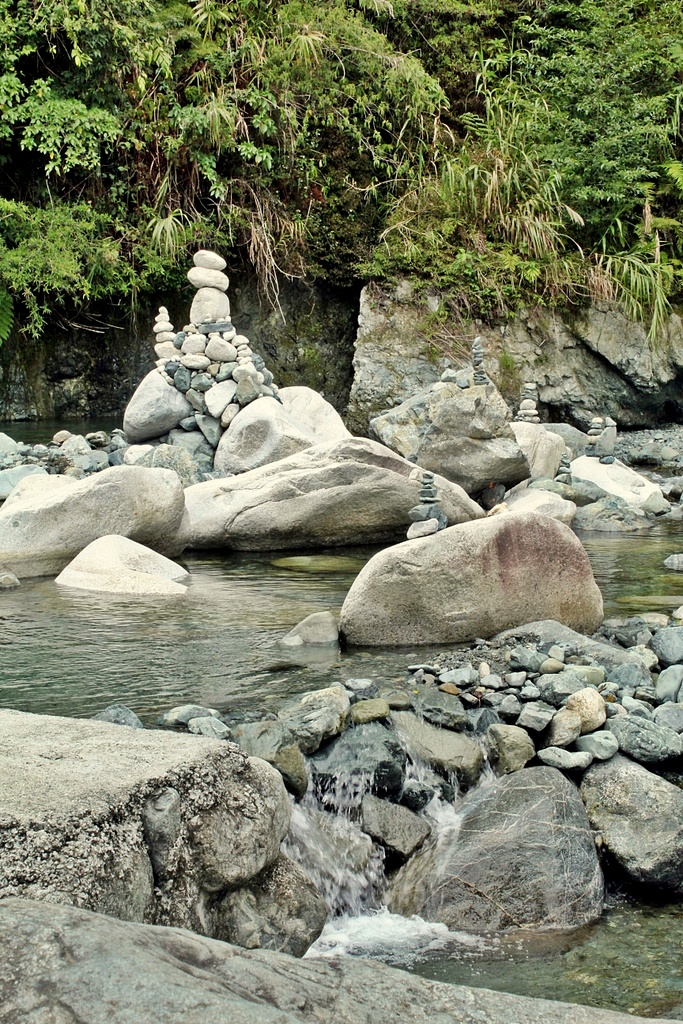 At the end of the Bangaan and Batad Rice Terraces tour, hikers may stop for a swim at the cold waters of Tappiyah Falls, a fitting pit stop to the strenuous three-to-four-hour hike.
The hot waters of Hungduan's very own Bogyah hot spring, however, competes with the cold waters of Tappiyah Falls as the hot spring brings a relaxing treat among tourists. The hot spring, which is best enjoyed around 10 a.m., when the waters have warmed enough, can be found just before reaching Baang Village, the last of the three-village hike. A cold spring also lies just beside the hot spring, which completes your trip to the village.
Banaue takes your palate into a gastronomic journey with its restaurants along the way.

Going to Hungduan leads you first to Native Village Inn.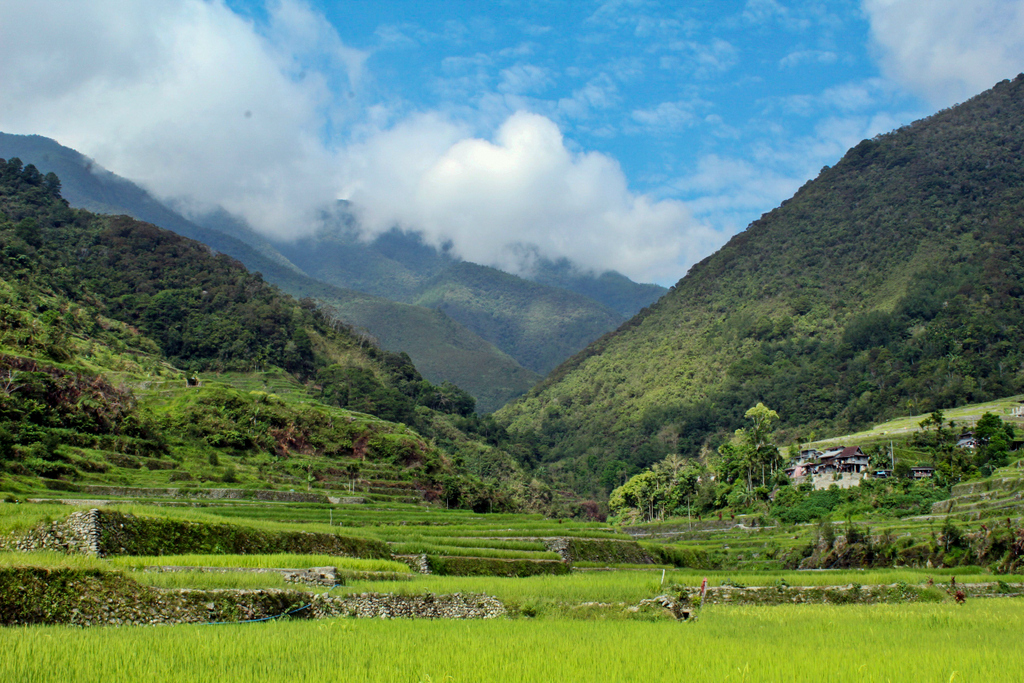 Upon reaching Batad heritage registration area, you will be surprised by the restaurants that will welcome you just a few steps down. Here, you may try various delicious finds before or after the challenging hiking trip.
Batad Pension & Restaurant, for example, offers sumptuous sizzling plates of pork and chicken, as well as hot bowls of Tinola or chicken soup, prevalent to the cold mountains of the province. What's more is that the restaurant offers lodgings, perfect for those who plan to stay the night before returning to town.
Hungduan, on the other hand, may not offer many dining options, but tourists may stop by Native Village Inn in Uhaj, Banaue for a taste of European and Filipino cuisine. Their restaurant offers an array of chicken, fish, vegetables, and pork dishes that will surely give your palates a boost of flavors, while you admire the stunning view of the rice terraces from their view deck.
Banaue's Bangaan Rice Terraces tour gives you a peek into the simple yet abundant life of the Ifugaos.

Hungduan lets you experience the simple joys of climbing stonewalls!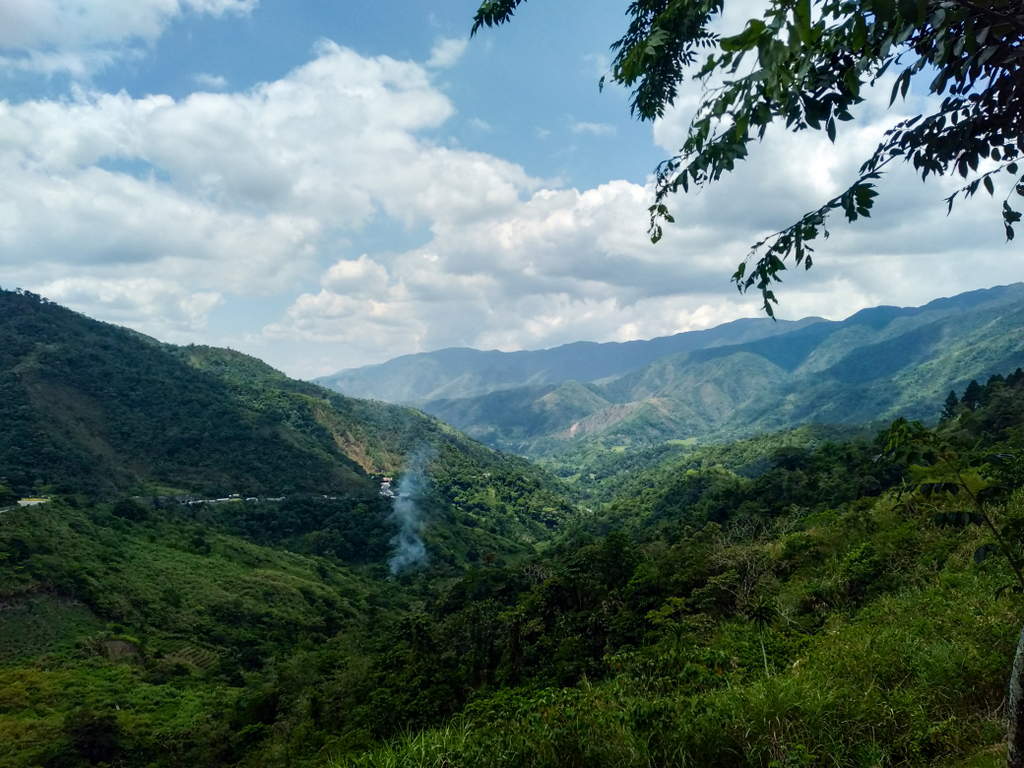 Bangaan further amazes every traveler not only with its picture-perfect rice terraces, but also for its native village that exhibits the beauty of Ifugao's culture and traditions. Hikers may get to try the native Ifugao attire or even rice pounding to experience the Ifugao's day-to-day activities first-hand. Giving respect to the keepers of the land is also important upon setting foot to the village.
Meanwhile, Hungduan offers a simpler alternative to the activities in Bangaan with the stonewalls in Baang that can be a source of fun to tourists. Attached to these walls are stairs called pangdo, which the Ifugaos use to navigate from one rice plot to another. You may enjoy climbing these stairs with utmost care and only with permission from the locals living around the area.
Tips
While traversing the mountainous province of Ifugao might be exciting, here are some tips to help you through your future adventure!
Respect the guardians. Greet the locals with a smile or a "Magandang Araw po!" whenever you pass by them on your trip to the terraces.
Never leave your trash behind. Be sure to throw them in the right trash bins along the hiking trails.
Pack light during the hike. You might want to bring a small backpack where you can put your towel, a change of clothes, and water to aid you through the hike.
Travel with a trusted tour guide. Be sure to book a trusted tour agency who knows everything there is to know of the culture and the terrains of Ifugao. The knowledge you will get from them and the local tour guides they partner with are treasures to keep.
Learn, experience, and just be. Learn their history, experience Ifugao living, and be free!
So which one will you hike on your next adventure? Share it with us!