Whenever the North of Luzon comes to mind, most people probably picture the waves of La Union, the terraces of Sagada, or the windmills of Ilocos Norte. But that's only the tip of what the North has in store, and it's easy to miss the hidden gems one must see in their lifetime. Kaparkan Falls, considered the pride of Abra, is one of those.
Marilag. It's the Filipino word for majestic, and that's possibly the best word I could think of to describe Kaparkan Falls.
Kaparkan is situated 47 north of Bangued, the capital of Abra, in the quiet town of Tineg. And like many beautiful, hidden things, getting there is no easy feat.
The 4×4 ride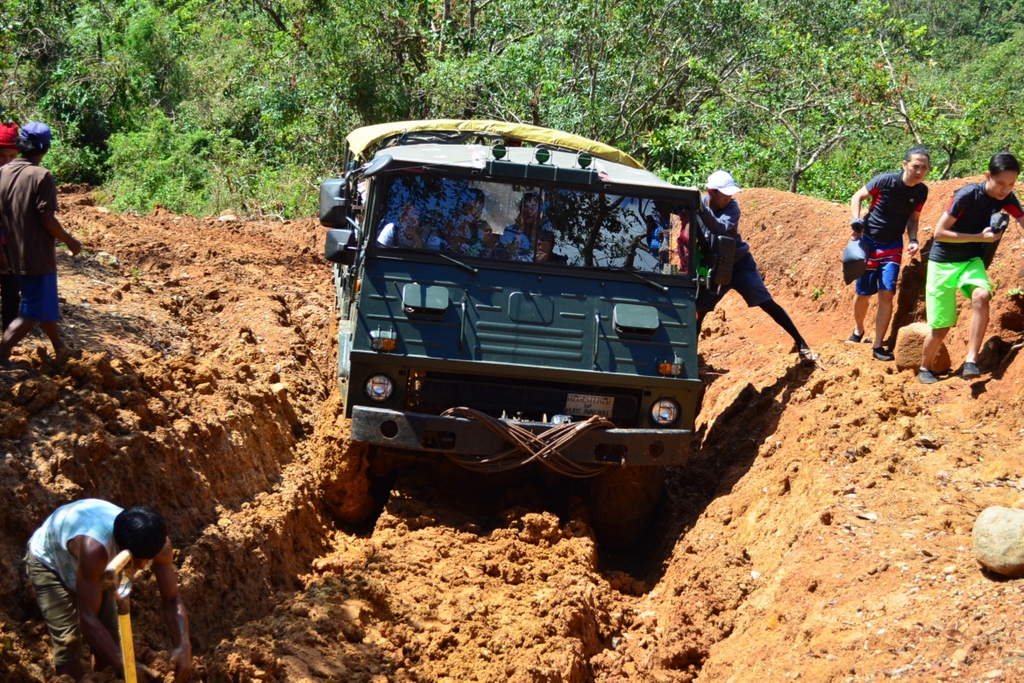 Aside from the hour-long travel to Abra, the ride to Tineg from Bangued can be likened to a duel. You will be tossed and turned inside a 6-wheeled jeepney on muddy roads for 4 hours. If you came on a very rainy day, there would be times the wheels of your jeep would be stuck in the mud and must be hauled out by ropes and chains.
That's step one. Step two is hoping that there be enough rain before your scheduled trip to Kaparkan, but not too much rain. My family managed to get lucky after two unsuccessful tries in chasing Kaparkan, in the first two times that we arrived in Abra the falls were closed – one was a dry November, and the other was a stormy July.
But third time's a charm, as they call it, and we were all to behold the majesty of the falls.
The trek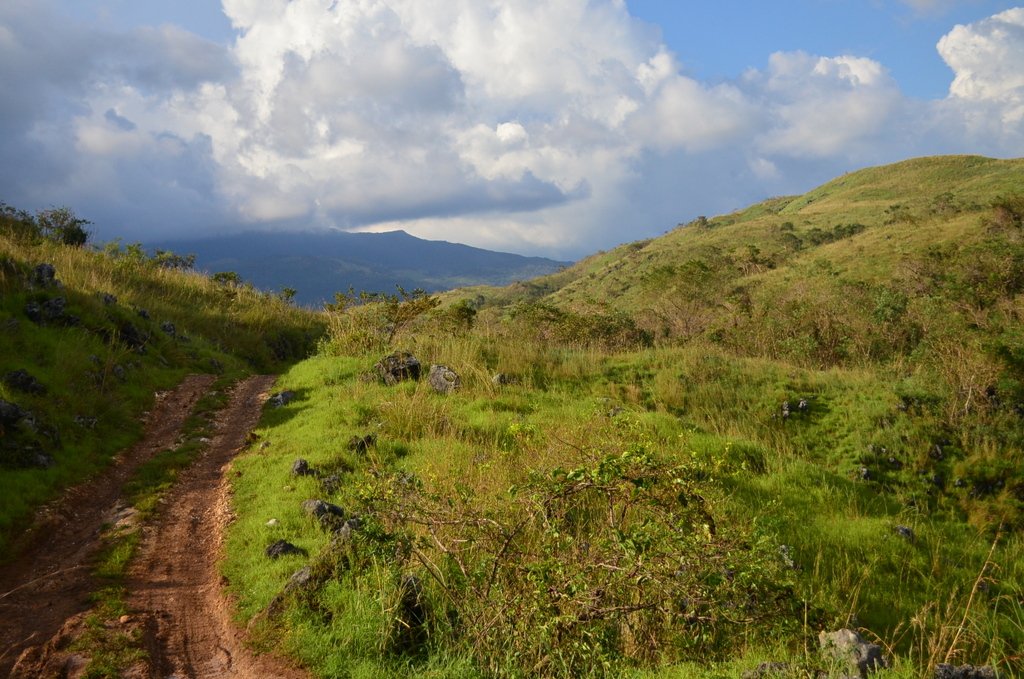 The jeepney slash rollercoaster ride is followed by a 30-minute trek. The path passes through lush mountains. It is relatively easy and is a nice break after spending about 4 hours seated and holding on for dear life.
In the secluded woods on one side of the mountain stretches the 500-meter cascading falls, the terraces made of limestone, the waters clear, and the canopy of trees above singing nature's song.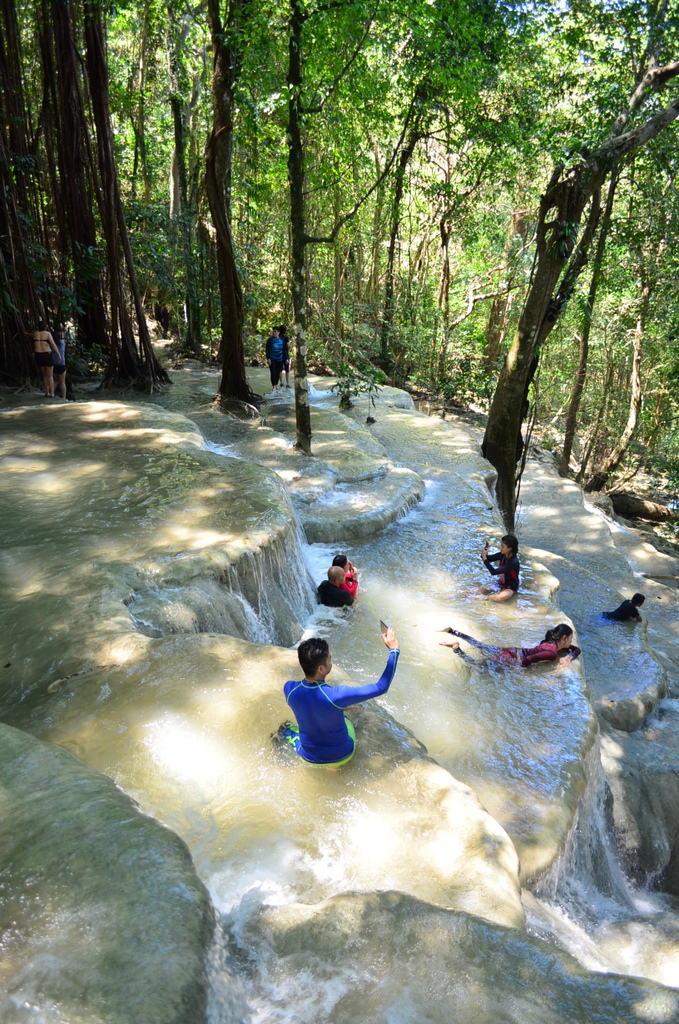 Kaparkan Falls is beautiful in any direction you look, and there seemed to be no end to the limestone tiers. For each stair or terrace you can find a mini pool, where you can bathe as rushing waters calm you.
Truly, once you see Kaparkan, other waterfalls will fall short.
You can only spend 2 hours in the waterfalls. Half of you is frantic to take all the best pictures and videos, and the other half is desperate to make the most of your stay.
Mystical balete tree
Off the side of the terraces stands a gigantic balete tree, its bottom submerged in water. We were told of a local legend about an enchanted creature that guards Kaparkan. Nature just one day decided to carve this wonder into a side of the mountain. Isn't that simply amazing in itself?
For years, Kaparkan was left undiscovered by tourists. Looking back now, I completely appreciate the efforts of the local government of Abra in conserving the place. The golden rule in Kaparkan, as all natural wonders should, speaks of taking nothing but pictures and leaving nothing but memories.
As we packed our belongings and said our farewell to the falls, a part of me was left in those terraces. Another 4-hour jeepney ride was necessary, and although tired from a day's travel, all that perseverance paid off. Will it be worth it to come back and endure the trek another time? Always, and I'm certain that coming back would feel like the first time all over again.
Best time to go
The best time to go is during the rainy season, from August to September,where you can see Kaparkan Falls in all its glory. Booking your trip, however, needs to be done at least a month prior; since only a handful of tourists can be accommodated in a single jeepney.
One ideal weekend day can have 3 jeepneys going to and from Kaparkan. This is to ensure that the falls won't be crowded and that the traveling jeepneys won't be stuck on the narrow – and oftentimes dangerous – tracks.
Adding Kaparkan Falls to your after-the-quarantine bucket list? Like the ABRAmazing Tours Facebook page for updates and travel tips!