Although Pampanga is mostly known for its mouthwatering cuisine, the province also offers remarkable churches. Spread across 19 municipalities, these centuries-old churches were erected by the Spaniards as part of their proselytizing efforts in the 1500s to the 1800s.
Immerse yourself in Pampanga's rich history in these four historic churches.
St. Augustine Church – Lubao
A 40-minute drive past the capital of San Fernando brings you to the oldest and largest church in Pampanga. Situated from the street across the San Nicolas I plaza in Lubao, St. Augustine Church was originally constructed in Santa Catalina in 1572.
The neo-classical church served as a sanctuary for anti-Spanish Philippine revolutionaries. It also doubled as a hospital for wounded American soldiers in 1899, and in 1910, became the baptism site of former President Diosdado Macapagal.
The church's structure consists of bricks, sand, and egg whites as binder. Despite being shelled by the Japanese during World War II, the five-story, 50-foot bell tower and its stained glass art remained.
St. James the Apostle Church (Betis Church) – Betis, Guagua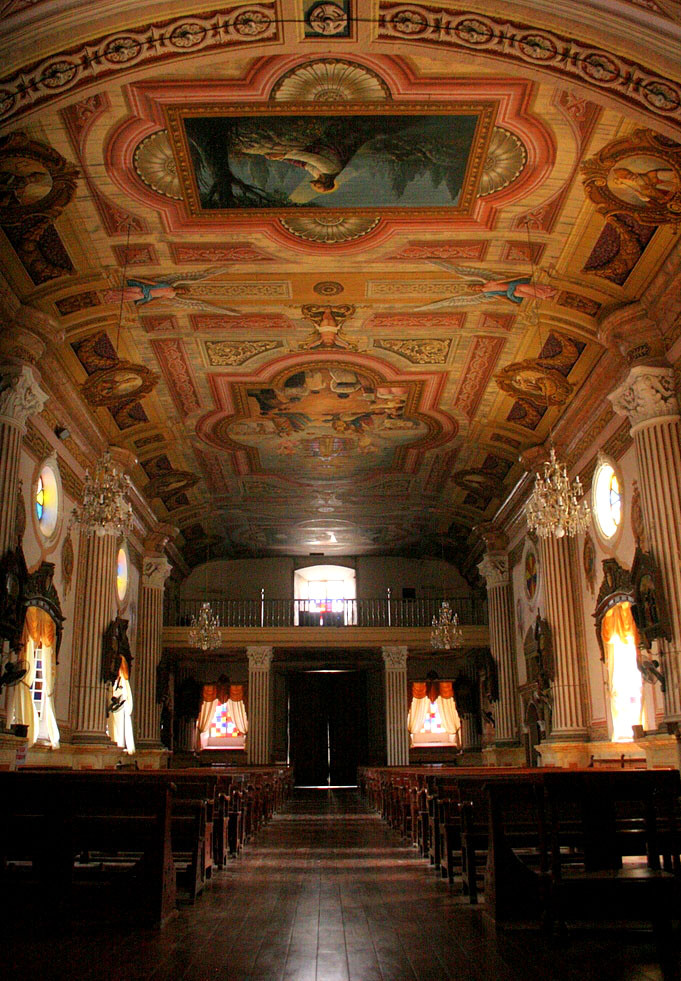 St. James the Apostle Church, or Betis Church, is one of Pampanga's most celebrated baroque churches. It features pillars, walls, and ceilings painted with stunning 18th-century murals that many liken to Michaelangelo's paintings in Sistine Chapel.
The 18th century murals, handcrafted by celebrated national artists Simon Flores and Victor Ramos, earned the church a place on NCCA's National Cultural Treasure list.
Made of hard wood and concrete to withstand sedition, Betis Church has stood against numerous fires since its construction in 1607.
The chapel also features intricate retablos and wood carvings – testament to the hand carving skills of Betis' artisans, who are world-renowned for their ornate furniture.
After your church tour, be sure to visit the 1800s artesian well, a rare tree donated by Betis-raised journalist Randy David, and the Museo Ning Betis, which details the colorful history of Betis.
Immaculate Conception Church – Plaza Burgos, Guagua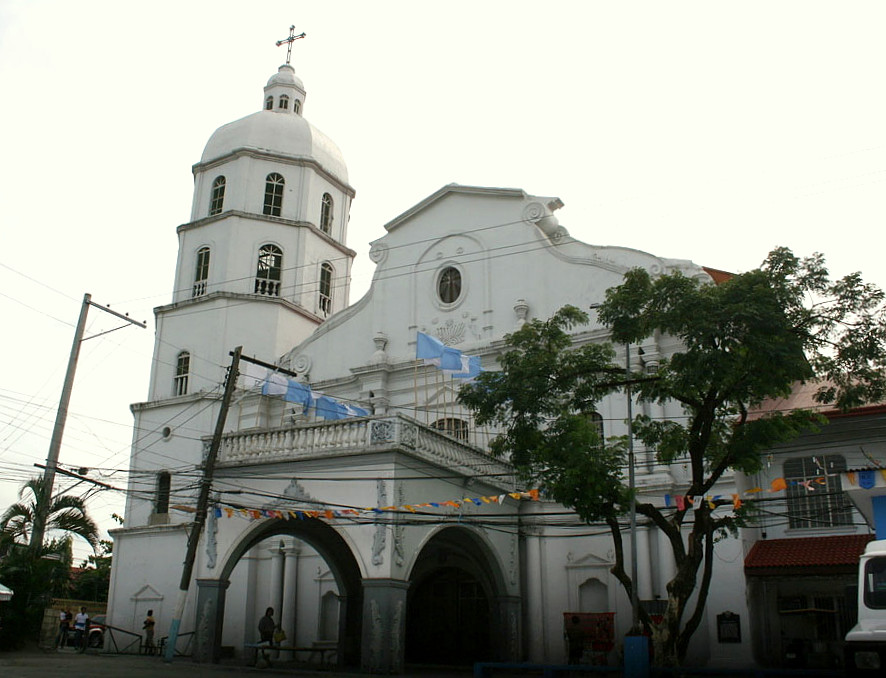 Located in Captain Sonco Freedom Square, Guagua Church is marked by pristine white walls and a colossal steel dome that can be seen from as far away as NLEX in San Simon.
The baroque church was built in 1590 by Augustinian friars, first by then-parish priest Father Jose Duque. Duque is noted for his diplomatic role in pacifying anti-government rebels in Pampanga. The church's iconic interiors, including an altar crafted by Pampanga-born sculptor and Presidential Merit Awardee Willy Layug, remain unaltered since its renovation in 1892.
San Guillermo Church – Bacolor
Bacolor, a small town 90 kilometers west of Mt. Pinatubo, is known for its truncated houses and a 1576 church half-buried in ashes.
After the cataclysmic 1991 Mt. Pinatubo eruption, many of San Guillermo Church's features have been shrunk from their original height of 40 feet to a mere 19.
Some doors, including that in the adoration chapel, now require visitors to duck down upon entry. The once two-story bell tower has been reduced to just one story, with the entrance completely gone.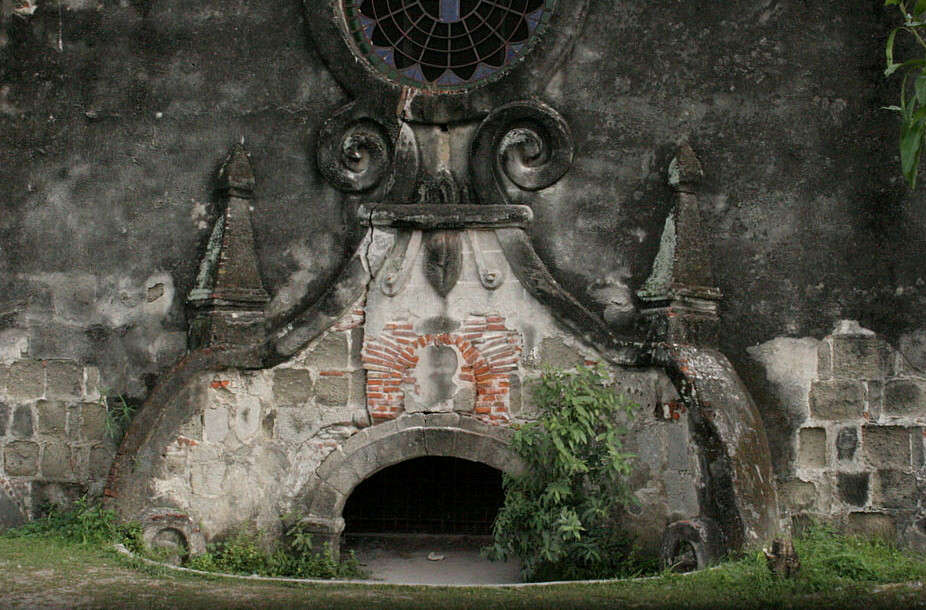 Beneath the backyard lies a cemetery, which served the town for 250 years. The names of the deceased, along with important artifacts of San Guillermo are now home in the on-site museum, Museo de Bacolor.
How to Get To Pampanga
Via private vehicle: Drive through NLEX and exit at San Fernando. Drive east of the rotunda through the Olongapo-Gapan (OG) Road, toward the town of Dolores. After Dolores, follow the signage to Bacolor town proper to get to San Guillermo Church.
To access the other churches, take the OG Road and follow this sequence: Bacolor Church, Betis Church, Guagua Church, and Lubao Church. There are signs pointing from the OG Road to the said churches.
Via public commute: Board a San Fernando-bound bus from any terminal in Manila. Take a jeepney with the signage "Guagua/Lubao/Betis" at the SM City Pampanga PUJ terminal. Past Dolores, alight at Bacolor; a green sign marked "To Bacolor Town Proper".
Tricycles and jeepneys are available from Bacolor to other churches.
Best time to visit:
Anyday, except Mondays (Catholic churches are closed on Mondays)
Other optional activities
Explore the on-site museums of Betis and Bacolor. Should you get tired of touring, there are stores close by, selling food and refreshments in all churches.