Taal Volcano in Taal, Batangas is currently on Alert Level 4 after a phreatic explosion yesterday, January 13. According to the Philippine Institute of Volcanology and Seismology (PHIVOLCS), there's imminent hazardous eruption and a "sustained increase, or sudden drop, of sulfur dioxide (SO2) emission".
Sulfur dioxide is a component of magma. It causes irritation to the respiratory system including the nose, throat, and airways when inhaled. Coughing, wheezing, difficulty breathing, and a tight chest may also be experienced as little as 10 to 15 minutes after inhalation. People who are most at risk are the elderly and the very young and those who suffer from respiratory conditions such as asthma and bronchitis and heart disease.
The volcano spewed ash as far 14 kilometers from the crater, impacting immediate towns in Batangas, as well as some nearby areas in Cavite, most notably Tagaytay. Ash also reached parts of Metro Manila, as far as Quezon City. The Philippine Atmospheric, Geophysical and Astronomical Services Administration (Pagasa) also warns that SO2 -containing plume can reach as far as Central Luzon, even Cagayan Valley.
A face mask is useful in preventing inhalation of volcanic particle and its adverse health effects. Here are some tips on what face mask you should use, who can use one, when to use it, for how long, and general tips on how to reduce exposure to ash.
Proper face mask to use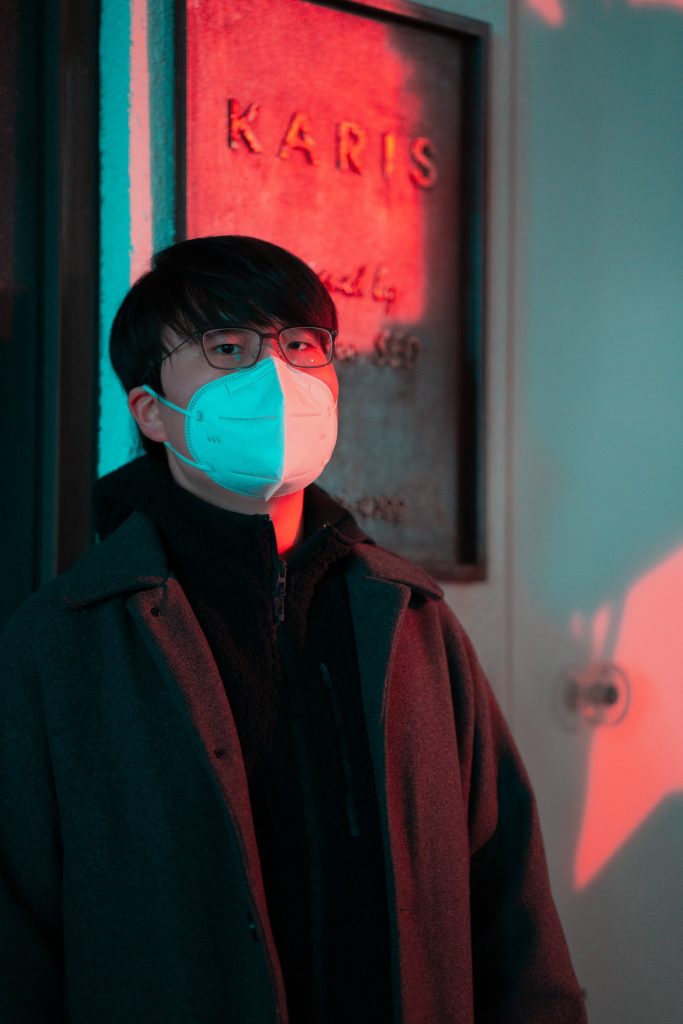 A facial mask is only effective if you use the correct type and when it's placed properly. There are several types of face mask in the market. The best one to use against volcanic ash is the N95 mask. It's also known as P2, FFP2, or DS2. Industry certification is usually printed on the mask itself.
N95 masks are designed with materials and a tight fit that effectively filter ash and small particles. These masks may be cup- or mask-shaped, while others have a breathing valve.
There are non-certified masks which can filter particles smaller than 2.5 mm. These are also effective.
Do not use surgical masks (masks typically worn by doctors and patients in hospitals). Small ash particles can still penetrate through these masks, rendering them inefficient on their own.
N95 masks are excellent for adults, but are loose-fitting for kids.
In cases where you can't find an N95 mask to fit your kid or local stores have simply run out of them, an alternative would be to use a damp cloth or towel. It's better to use a thick fabric to increase efficacy.
How to ensure your mask is efficient
Even a high-quality face mask won't do its purpose if it doesn't fit snugly into your face. To totally keep particles out, make sure that your mask is properly fitted and sealed around your face. There shouldn't be air coming in and out of the edges when you breathe. A quality face mask has a metal nose clip and adjustable strips to ensure a perfect fit.
Beard and any considerable amount of facial hair prevent a mask from sealing properly, and therefore lessen its efficiency. It's better to shave it off.

When to use a facemask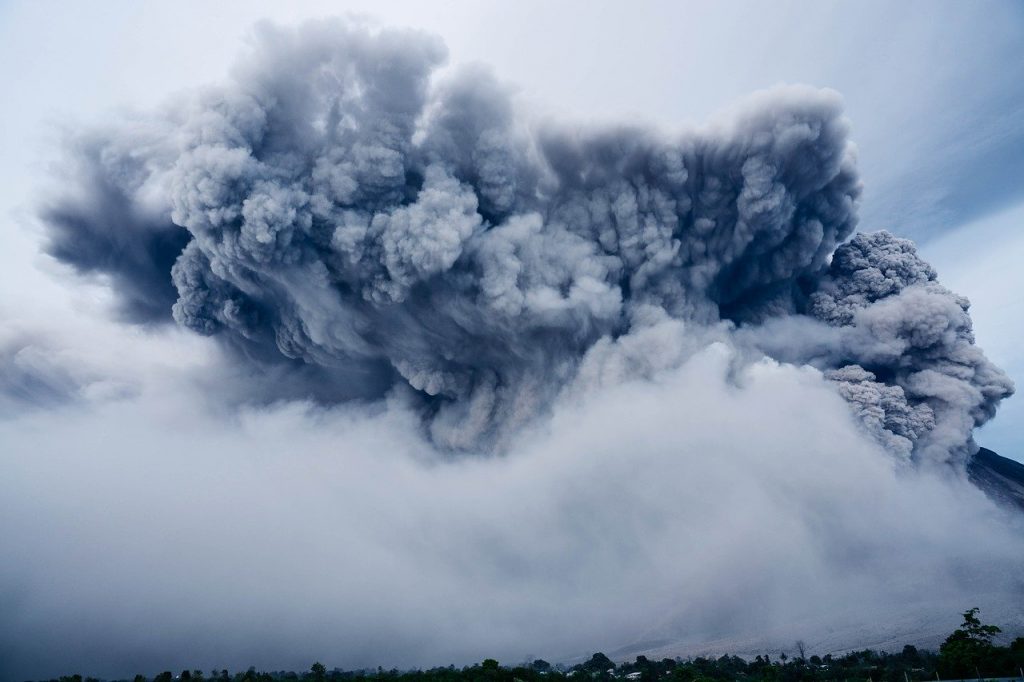 A face mask is important whenever you go outdoors and there is ash, whether ashfall is being spewned or after it has stopped and it can be swept away by wind, vehicles, and other mobilizing agents. You should also wear a mask when you're indoors and ash can be swept away by cleaning.
Avoid wearing a mask when sleeping. Chances are, it won't stay in place anyway. Breathing may also be more difficult with one.
Who should wear masks
When there is high risk of inhaling volcanic ash, a face mask must be worn. It's important for vulnerable populations like young kids and senile and for those who have heart or respiratory disease to put on respiratory protection at all times where ash is present.

How long do face masks last
Note that face masks, including N95 masks, are single-use items. Ideally, they should be disposed of every 8 hours or when breathing seems difficult or clogged. Be sure to routinely check for molds or breaks. You should also be careful in using facemask after the expiry date set by the manufacturer.

General tips for limiting exposure to ash
The best way to avoid exposure to the ill effects of ash is to stay indoors – provided it's not ashy indoors. This is most crucial for high-risk individuals including infants and small children.
Here are general tips for reducing exposure:
Close your doors and windows to avoid ash from penetrating your home.
Using duct tape or fabric, seal spaces that can serve as gateways for ash.
Leave ash-covered implements and clothing outside.
If your home also ahas ash, clean it gently with a damp cloth. Avoid using vacuum cleaners. Put your mask off before removal.
Don't use appliances that produce smoke, including stoves, barbecue grills, or heaters, as it may lead to carbon monoxide poisoning. Don't cook and don't smoke.
After ashfall has subsided outside, be sure to remove all ashes on the ground using water. Again, ensure that you have a face mask on prior to removal.