Bakun in Benguet has rapidly emerged as one of the top ecotourism destinations in the Philippines. It's known for its "Rocky Wall of Beauties". Nothing beats an experience of hiking these spectacular landscapes while relishing the scenic views of surrounding municipalities.
During the rainy months, Bakun turns into a "crying beauty", with hundreds of waterfalls appearing in every direction. Some are arguably, even the highest in the entire country. Pack your bags and get ready to live wild as we take you to this idyllic paradise in mountainous Benguet.
1. Mt. Kabunian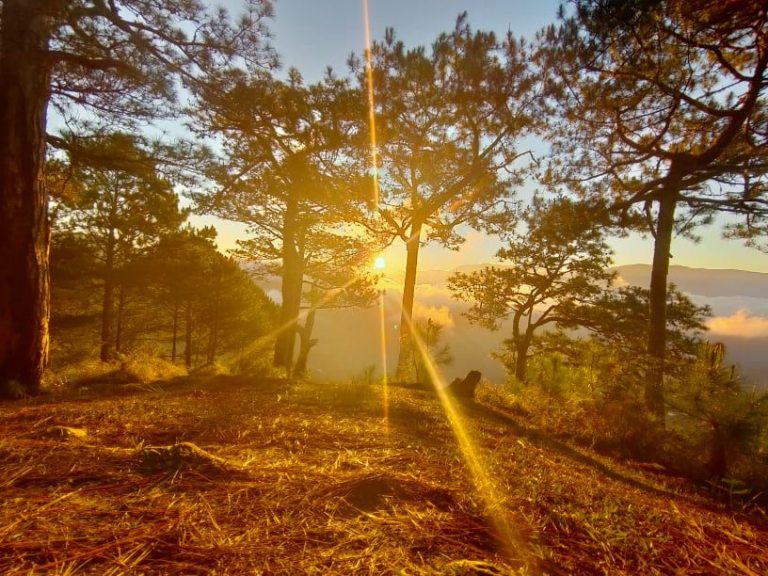 Mt Kabunian offers breathtaking views of the sunrise and sunset in Bakun and its surrounding municipalities.
Mt Kabunian is part of the so-called Bakun trilogy, along with Mt. Tenglawan and Mt. Lubo. It is named after a local god named Kabunian. Locals consider this mountain sacred, and for centuries, it played an important cultural role. Visitors can view the rocky face of the mountain from Barangay Poblacion. During rainy days, it becomes the "Crying Mountain", with numerous waterfalls cascading down its slopes. Some of these measure hundreds of meters high, way higher than Aliwagwag, which is known to be the highest falls in the Philippines.
Trekking time: 4 to 5 hours
2. Mangta Falls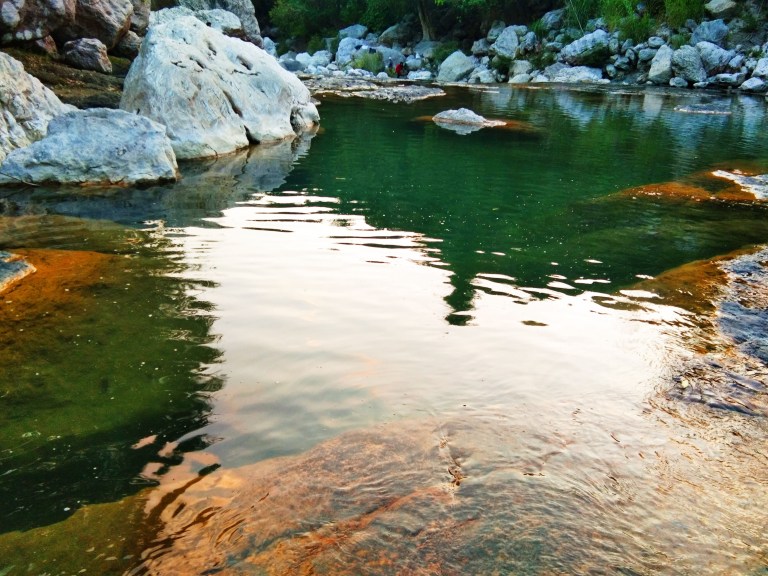 Mangta Falls has crystal-clear waters that provide a rejuvenating bath for those who wish to beat the summer heat.
Visitors who wish to escape midday heat can trek their way to Mangta Falls. It takes an hour of hiking along scenic mountain trails. It's a two-layered cascade, but the upper tier is an ideal option for swimming. It has a naturally built pool with icy and crystal-clear waters. Please note that the pool is quite deep, so make sure you know how to swim before diving into it.
Mangta Falls can also be seen when hiking to Mt. Kabunian or Mt. Gedgedayan.
Trekking time: 1 hour
3. Tekip Falls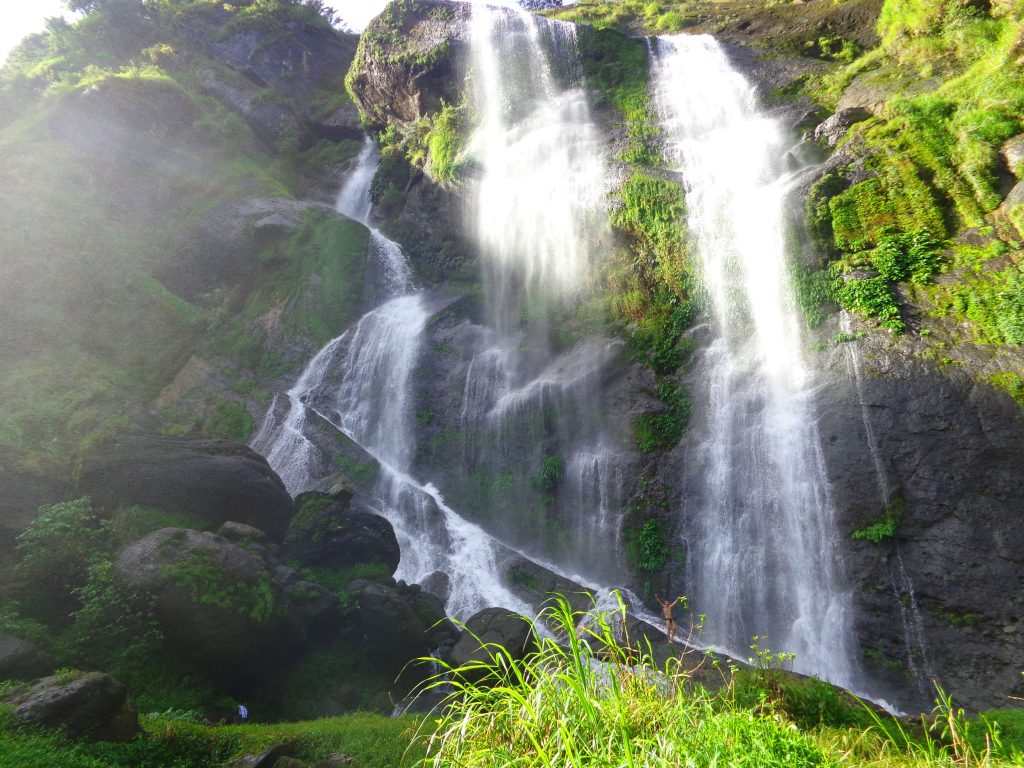 Tekip Falls runs down like a huge curtain of water, with mists reaching several meters from its base.
Another must-see cascade in Bakun is Tekip Falls which takes some 30 minutes of hiking from the community proper. It cascades down like a huge veil, spewing cool, rejuvenating mists. During summer months, the falls sometimes dries up, so it's better visited during the rainy season.
Trekking time: 30 minutes
4. Mt. Tenglawan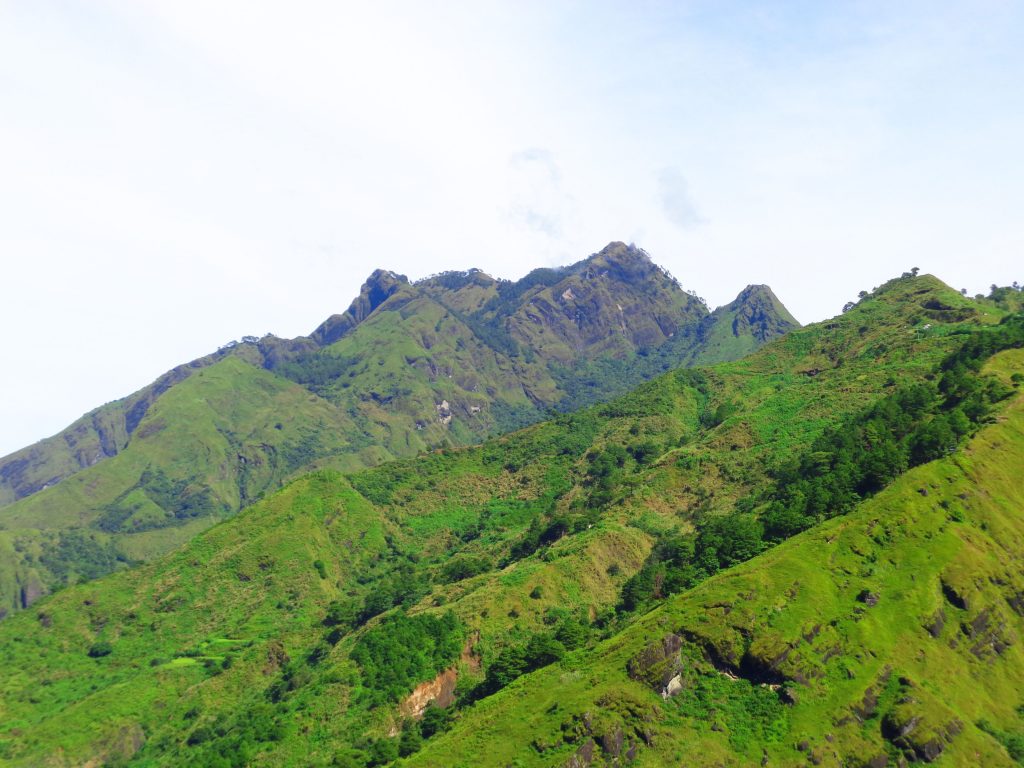 Mt Tenglawan is part of the Bakun Trio – an extreme mountain adventure.
Ardent adventurers who wish to level up their hiking experience in Bakun should check out Mt. Tenglawan. With a total distance of 24.5 km from the village, it presents the longest trail among the Bakun Trilogy. It's known for its iconic "Carrot Peak", which resembles a carrot when viewed from a distance. The hike may be tough but the trail and the summit offer rewarding views you'll never forget.
Trekking time: 5 to 7 hours
5. Nagasa Cave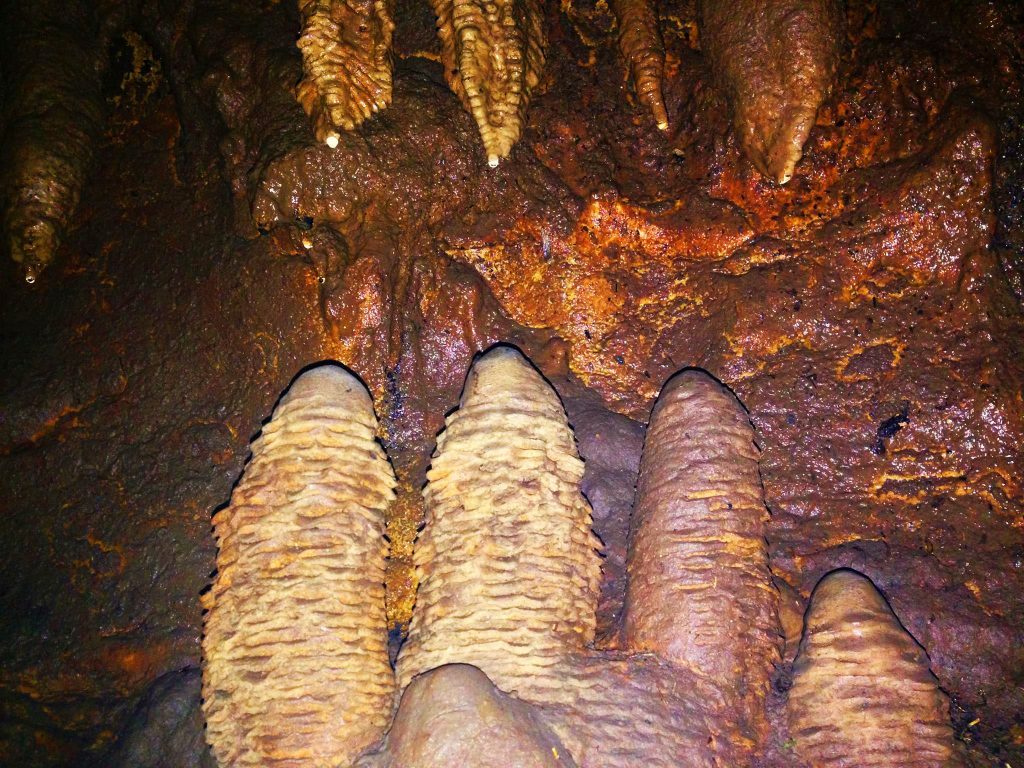 Nagasa Cave is one of the newly discovered tourist spots in Bakun and boasts pristine rock formations.
Nagasa Cave is one of the newly discovered tourist spots in the municipality. It plays an important historical role, as it served as a refuge for soldiers during World War II. The cave contains different stalactite and stalagmite rock formations. Some chambers in the deeper part of the cave host swallows and bats, making it an important wildlife sanctuary.
Trekking time: 1 to 2 hours
How to Get to Bakun, Benguet
From Manila, ride any Victory Liner or North Genesis bus bound to Baguio. Both have stations at Pasay City and Cubao, Quezon City. The trip takes six hours and regular fare is around Php 497 per person.
Upon reaching Baguio City, hop on a taxi or any jeepney bound to La Trinidad. Tell the driver to drop you at a compound between Kenwayne Commercial and Dap-ayan Restaurant. That's where the bus bound to Bakun is stationed. There is only one trip per day and it leaves by 6 am. It takes more or less 6 hours to reach Poblacion, Bakun which is the jump-off point to the said destinations.