The summer heat has been really sizzling lately and most of us can't help but think of all the amazing summer destinations we could travel to if we weren't currently living under a community quarantine. One memorable place that I wouldn't mind revisiting again is Aqua Planet, one of the biggest, most modern, and world-class water parks in Asia.
This 10-hectare water park located in Clark Freeport in Pampanga contains over 38 water slides and attractions for guests of all ages. If you want something to look forward to after the lockdown is lifted, here are some reasons you might want to consider visiting Aqua Planet.
Summer vibes all-year around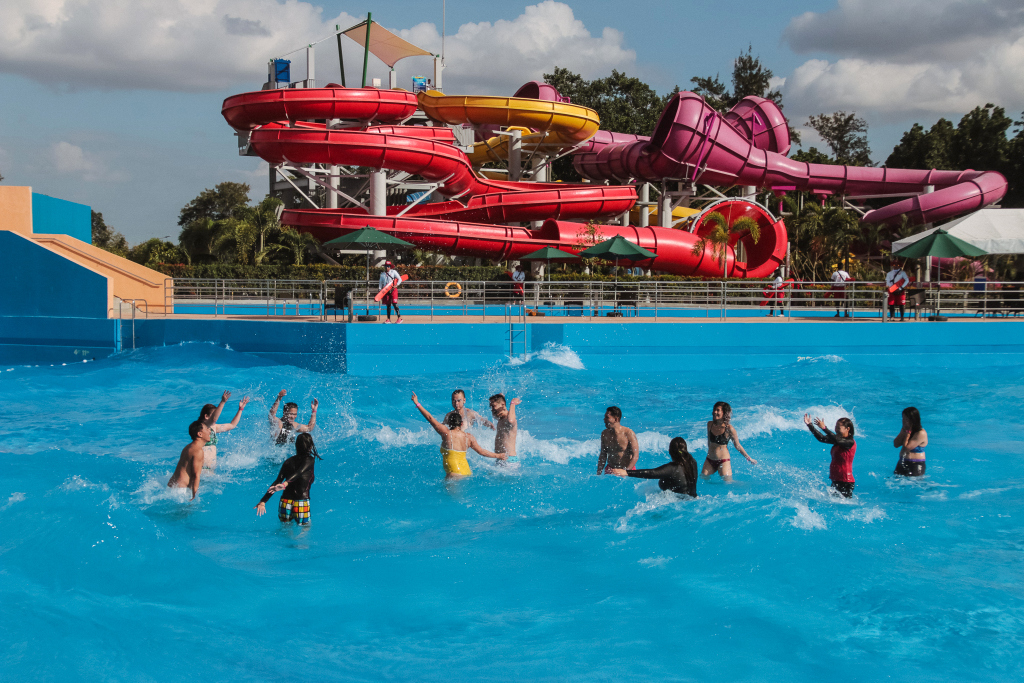 For most Pinoy families, no summer vacation is complete without going on an excursion to the beach or a resort with a swimming pool to cool down. Aqua Planet offers an amazing destination with exhilarating water park rides and a festive summer atmosphere that visitors can enjoy any time of the year.
Since most people had to forego their summer and Holy Week plans, Aqua Planet can still give that sense of summer fun and adventure we've all been craving for. If you want to avoid the potential crowd of tourists at public beaches, this could be a good alternative. As a privately run resort with a pricey entrance fee, the management can control the number of visitors per day.
Visitors can pre-book passes ahead of time via online booking partners like Klook, so that there's no need to line up for tickets. For a less crowded experience, make sure to schedule your visit on a weekday.
Fun for the whole family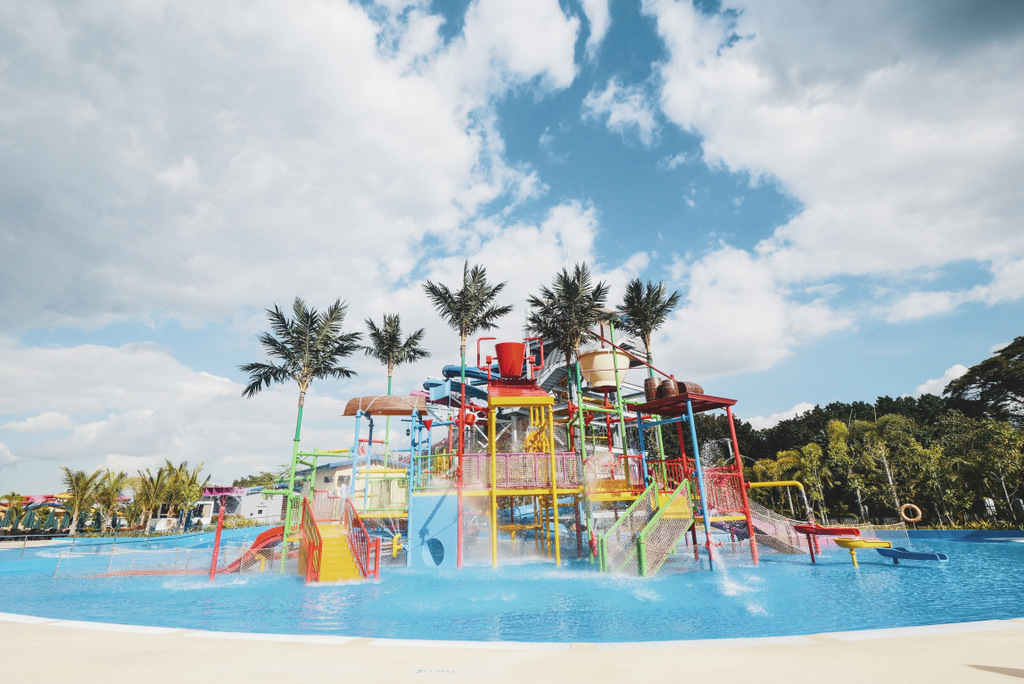 Aqua Planet is a destination that's sure to please kids of all ages. Some areas, like the Mermaid Bay, Orc Lagoon, and Bubble Base Kiddie Wave Pool, are specifically designed with younger children in mind.
But most of the rides with rafts and tubes in Aqua Planet are extreme in nature, with a minimum height (4 feet and above), minimum weight (88 lbs) and maximum weight (200 lbs) requirements, making it perfect for teens and adults.
Aqua Planet isn't just for the kids! It's a great destination for adventurous individuals and friends, and families. Most of the rides are best shared with a small group, as guests need to sit in double or quad tubes to enjoy certain slides.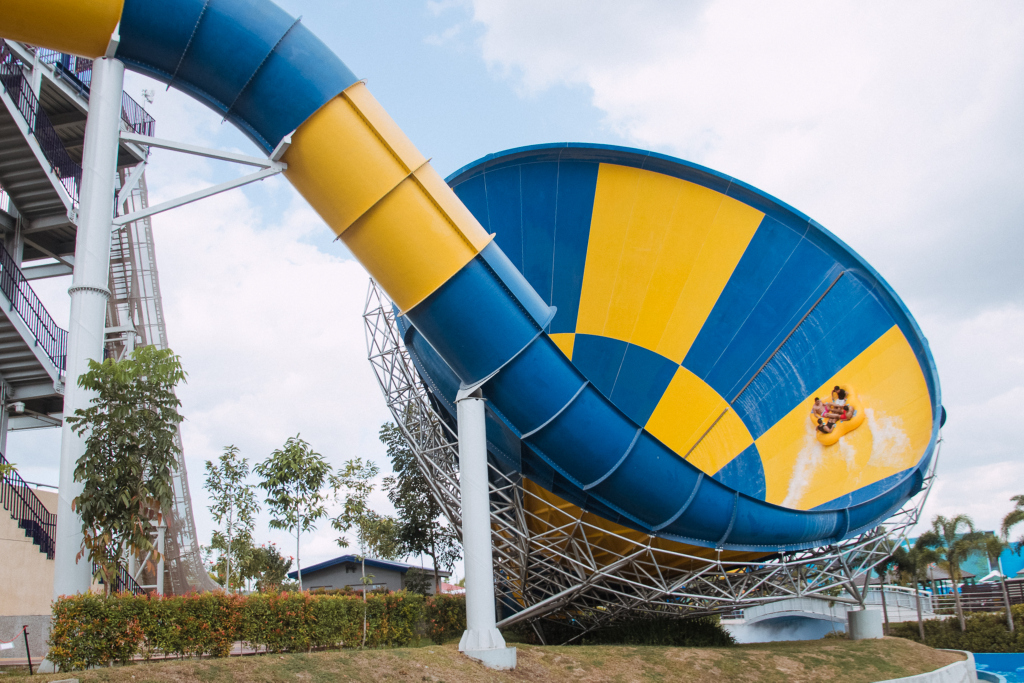 The Octopus Racer is a rainbow-themed water slide where 6 people can slide down at a time in individual slides. The Tornado is a fun water ride where you ride in 4-person lifebuoys that spins you around as if you're in the eye of a tornado. The Aqua Loop is the most thrilling ride of 2 intertwining slides that contain an actual vertical drop that launches you into a loop.
The park also contains comfortable lounge areas and cabanas for family members and friends who just want to enjoy the festive atmosphere of the park without getting in the water.
Artificial beach with wave pool and river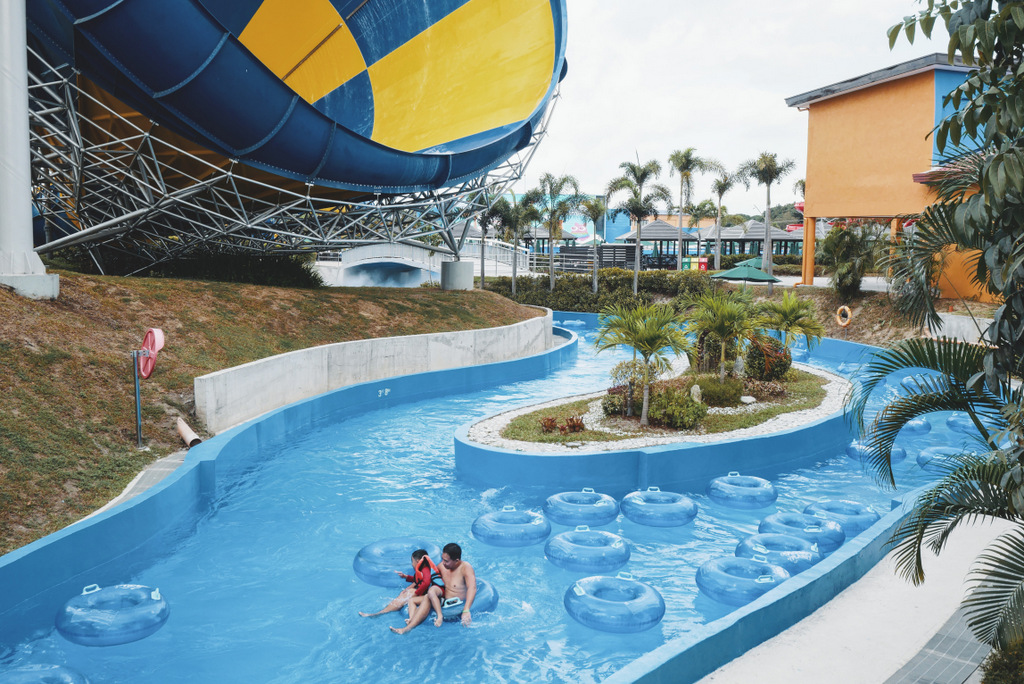 Have you been missing the beach? Aqua Planet has its own artificial beach with two wave pools for children and adults. The 3,500-squaremeter wave pool can generate 8 types of gigantic waves and is situated in front of a 600-inch LED TV for a more festive experience. As a safety measure, life vests of all sizes are available for both kids and adults.
For a more leisurely experience, guests can also cruise along the 412-meter current of the Wave River aboard single rafts as it takes them on a relaxing tour winding around the water park.
Cashless payment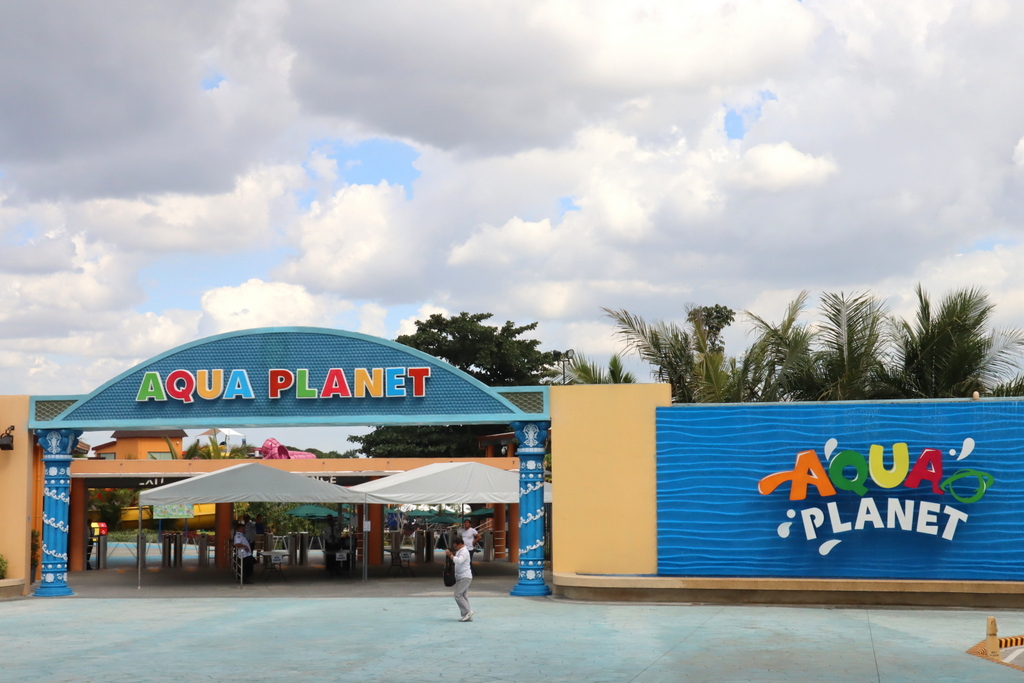 Aqua Planet makes use of a cashless system. Each general admission ticket entitles guests to an all-access pass to water rides and attractions, free use of WiFi, tables and chairs, and flotation devices. The ticket is exclusive of food and other paid amenities. But you don't need to worry about carrying cash around.
While going around the park, all visitors wear a plastic band or RFID bracelet that serves as an e-wallet. Visitors can purchase food or merchandise at designated food outlets and boutiques using the tap-and-go system. This minimizes the use of paper bills and coins, making transactions more efficient, secure, and hygienic.
It's accessible by land from Manila.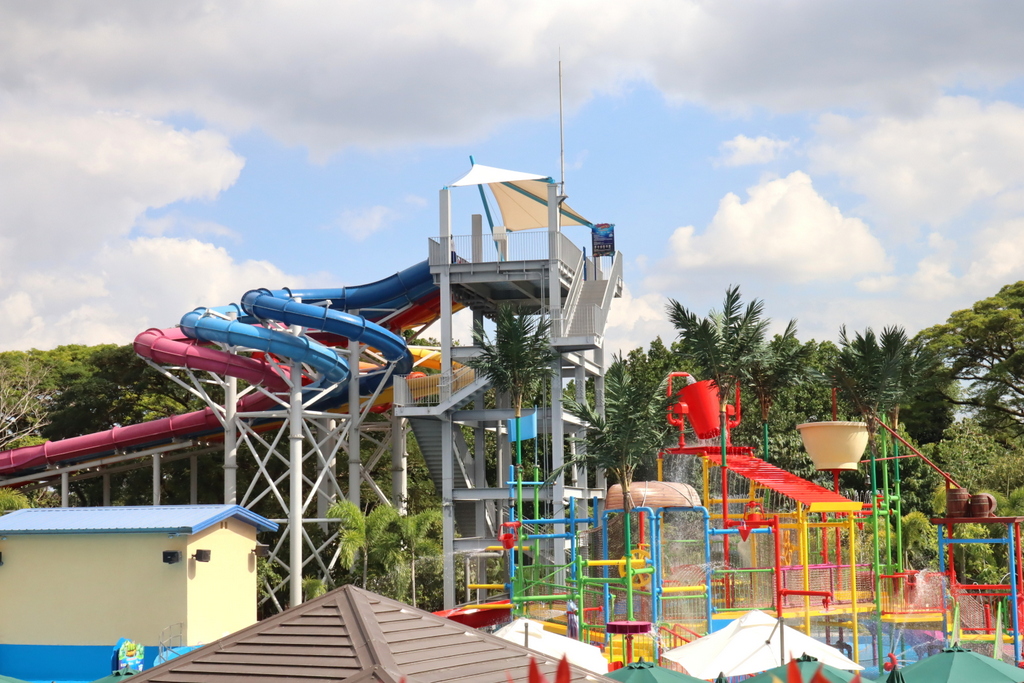 With the uncertainty and potential hassles of traveling by air in the future, traveling by land seems to be the most practical option. This water wonder is just a couple of hours drive from Metro Manila, highly accessible via the North Luzon Expressway and Subic-Clark-Tarlac Expressway, making it an easy day trip for groups and families.
For those with private cars, Aqua Planet could be a good choice for those long awaited summer getaways post-quarantine period.
The Essentials