It's been a tough year and we could all use some Christmas cheer in our lives right now. Casa Santa, the well-loved Christmas-themed museum located in Antipolo recently reopened its doors last November 3 to the public. This unique museum that allows guests to experience the spirit of Christmas all-year round is just the place Metro Manila folks who have been cooped up in their homes will want to visit this coming Holiday season.
Located just 30 minutes away from Metro Manila, Casa Santa Museum offers a pleasant getaway for those who want a change of scenery for the weekends.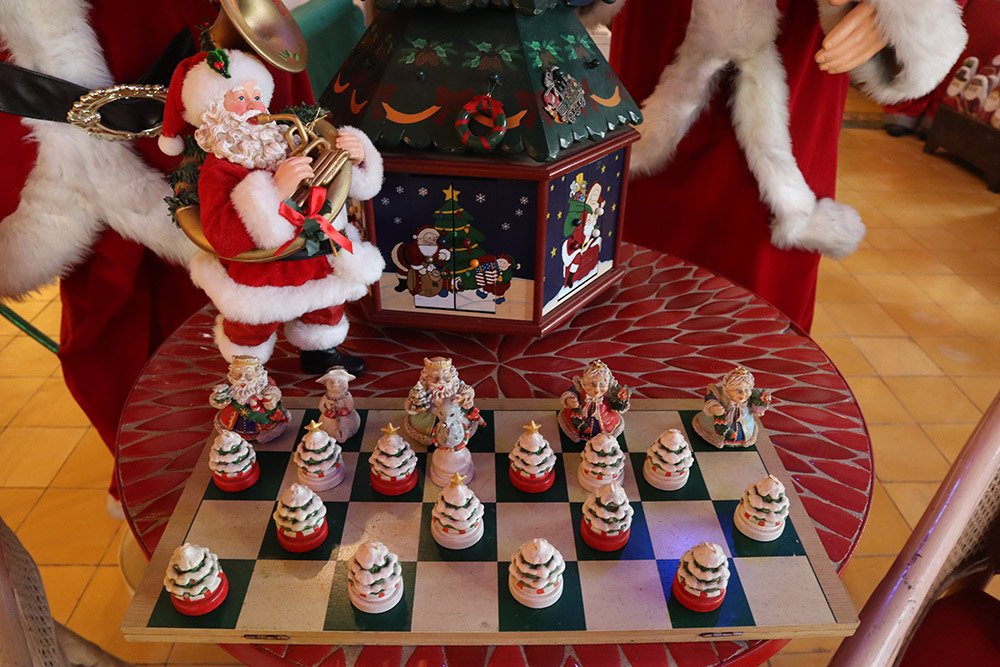 While the museum located inside the Jardin de Miramar Events Venue has been closed throughout most of the lockdown period, they used the time to fine-tune their new additions to the museum that will surely give even those who have been here before a reason to revisit again.
Here are five fun things you can do at the Casa Santa Museum.
Marvel at the largest display of Christmas memorabilia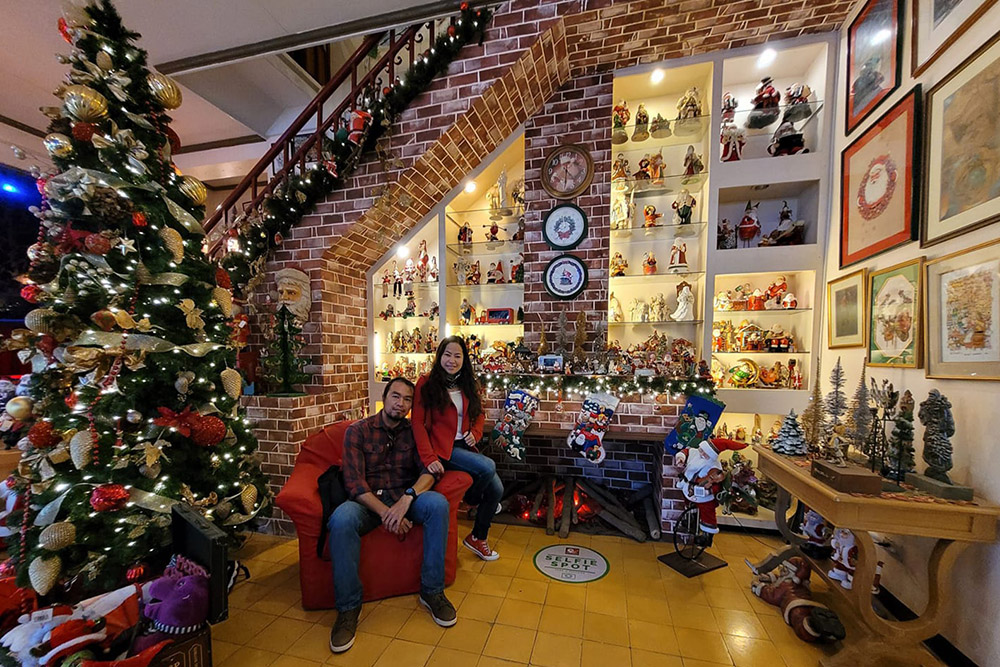 The Casa Santa Museum boasts of more than 3,700 Christmas and Santa Claus memorabilia collected from all over the world and given to the owner, Edna del Rosario, by friends and family as gifts. What started out as a small private collection of Jardin De Miramar's owner grew over the years until it needed a house where all the Santas could fit. A family rest house was converted into a museum in 1995 which has delighted the public ever since. This 2020 marks the museum's 25th year in operation.
Get inspired to decorate your own house this Christmas with the amazing collection you can see here from traditional Santa figures and figurines dressed up in Santa hats and mini-Christmas trees, to modern toys like geeky Christmas-themed action figures, Funko Pop Toys and Christmas LEGO sets.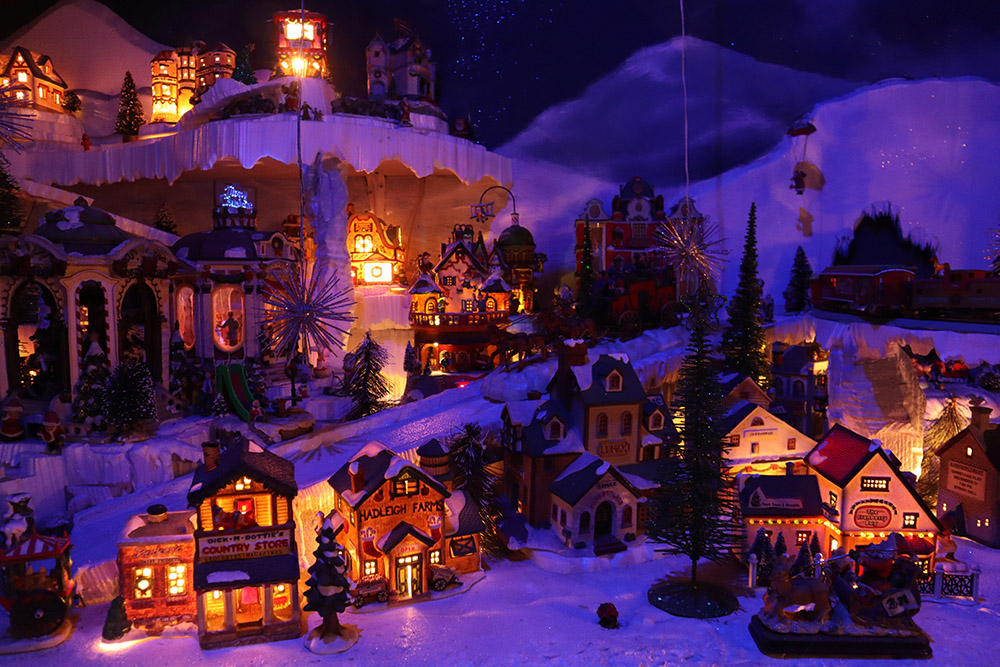 Marvel at a magical Christmas village lit up in a dark room with glittering lights which resembles a snowy Christmas scene.
Travel around the world through Nativity Scenes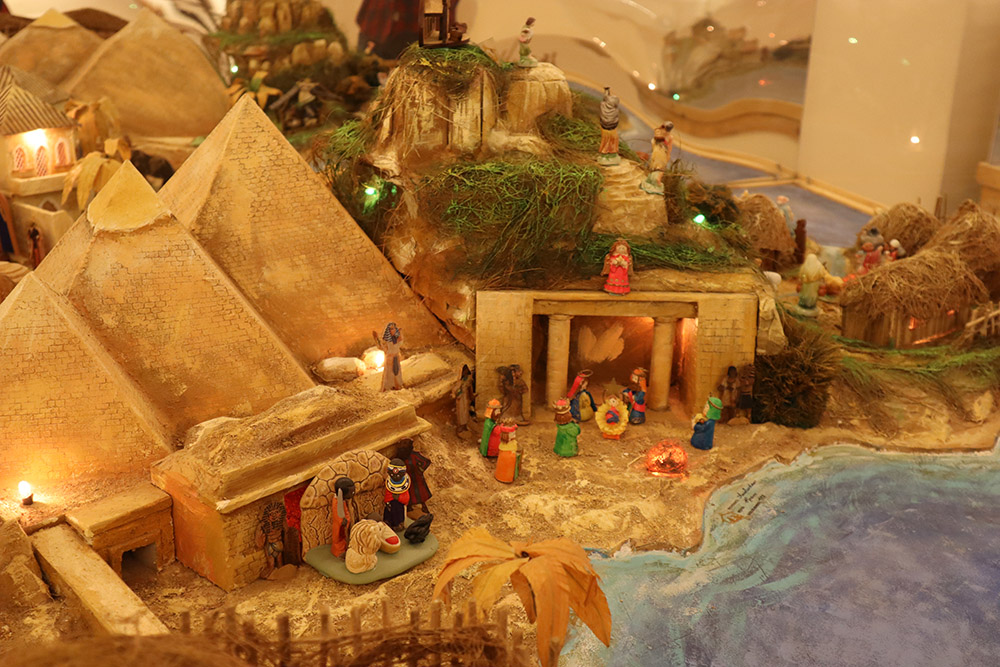 Christmas isn't just about Santa Claus, so the museum recently expanded with other galleries related to the season. What used to be the kitchen area of the house has been converted into the Balay Belen, a walkthrough gallery containing dioramas and glass shelves displaying different nativity scenes from around the world, with unique and beautiful pieces made from different materials like resin, beads, clay, pure glass and more.
Reflect on The Greatest Story Ever Told through a unique and virtual tour through Balay Belen. Look up and see traditional parols (Christmas lanterns) hanging from the ceiling.
Visitors can travel around the world through Christmas scenes and dioramas depicting iconic landmarks of different continents including Australia, Europe, Asia, Africa, North America and South America.
Step inside the Grinch's Bedroom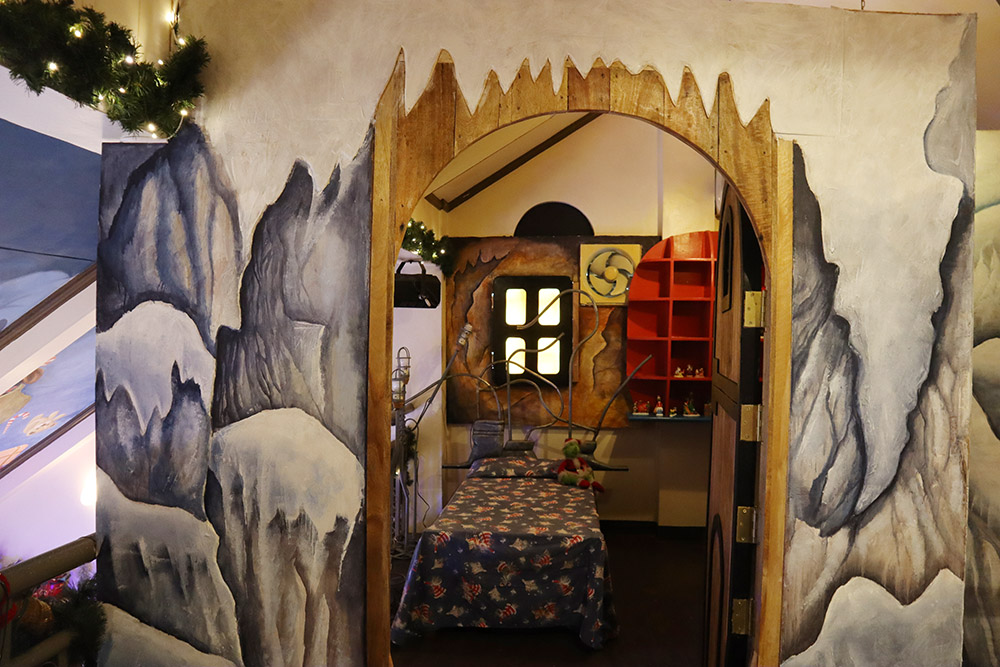 The newest section of the museum that's sure to delight movie buffs is The Grinch's room, designed from the Christmas movie adaptation of The Grinch, based on the classic children's book "How the Grinch Stole Christmas!" by Dr. Seuss.
The loft on the second story of the house leads to a recreation of the Grinch's bedroom, complete with interactive knobs and dials, a bed and stuffed toys.
See Santa's Elves in action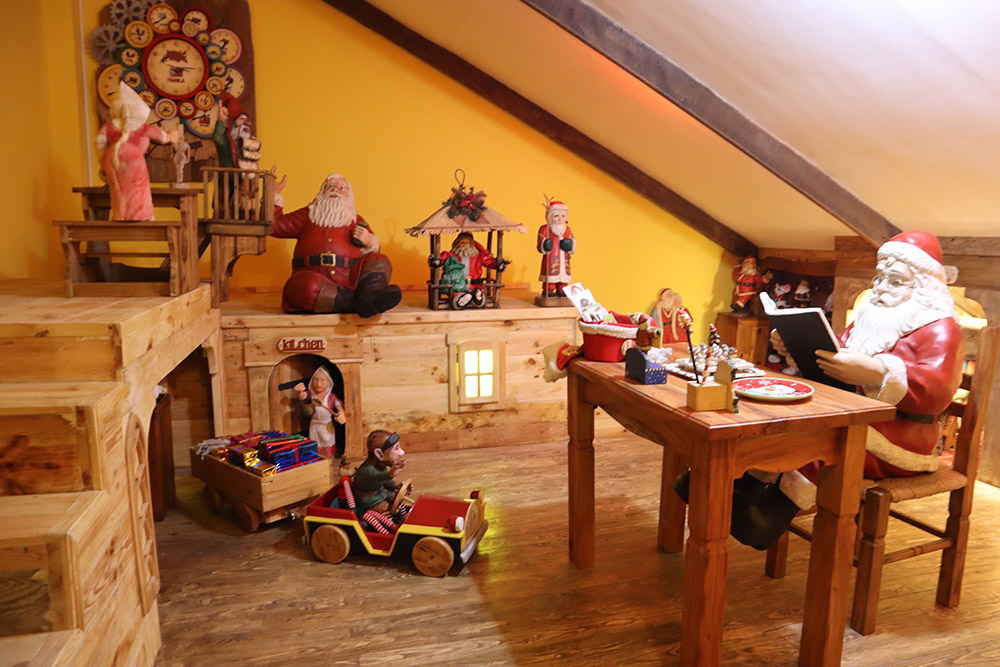 From the Grinch's room, visitors can enter the Toy Factory section of Casa Santa, where they can see Santa's elves in action as they make toys for little girls and boys. The Toy Factory shows Santa checking his Christmas list with elves hard at work – sewing, woodworking, and making tools and other gifts for kids. The details in the Toy Factory section are incredible, so be sure to check them up close.
Take all the souvenir photos you want in the traditional Christmas house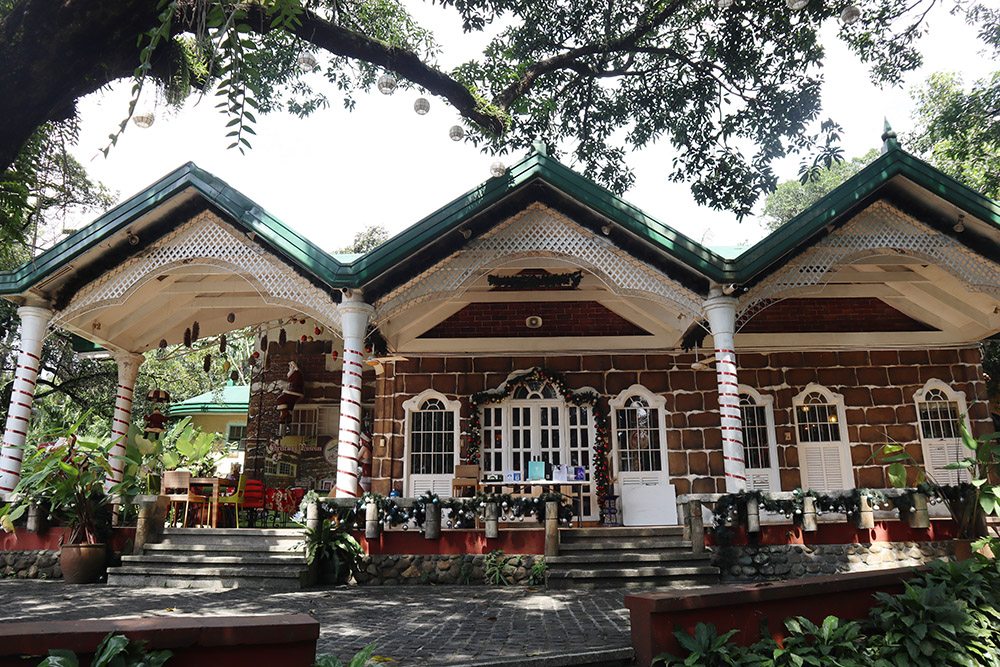 The exterior of the house resembles a log cabin, while inside it's a cozy Christmas cottage, complete with brick fireplace, living area, and dazzling lights. The main ground floor features a living room and dining room that seems to be straight right out of a traditional Christmas storybook.
There are suggested selfie spots for visitors to take their souvenir photos which they can share with friends and loved ones. Make sure to dress in Christmas colors to match the house's theme. You might just come out with your new Holiday card or profile pic for the coming season!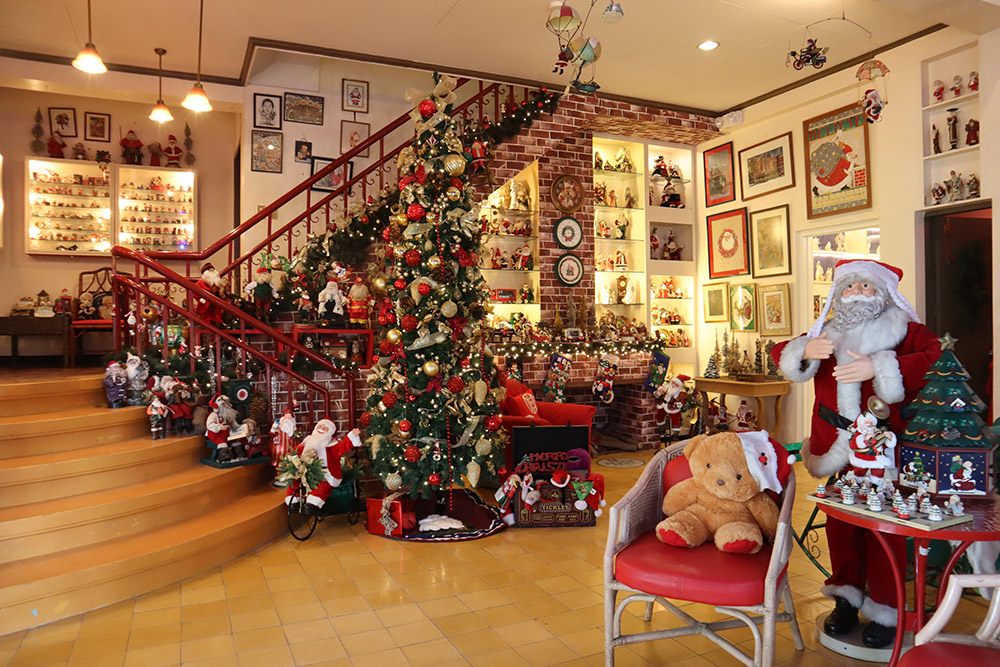 Experience nostalgic memories and make new ones while marveling at the different Christmas and Santa Claus memorabilia. Admission rate to Casa Santa Museum is now priced at Php 325/head. The museum is open on weekdays from 10am-4pm and weekends from 2pm-4pm. Walk-ins are allowed but prior reservation is encouraged.
The Essentials