Touted as the "birth place of Philippine surfing", Baler's claim to fame are its massive swells, which can rise as high as 9 meters. Baler's waves were first discovered by tourists in 1979, after it became a shooting location for the Francis Ford Coppola film Apocalypse Now.
For non-surfers though, Baler can also be an exciting destination to rediscover history, nature, and gastronomic delights.
Check out our list of six non-surfing destinations you should check out in this coastal town in the northeast.
1. Hike to the lighthouse in Dicasalarin Cove.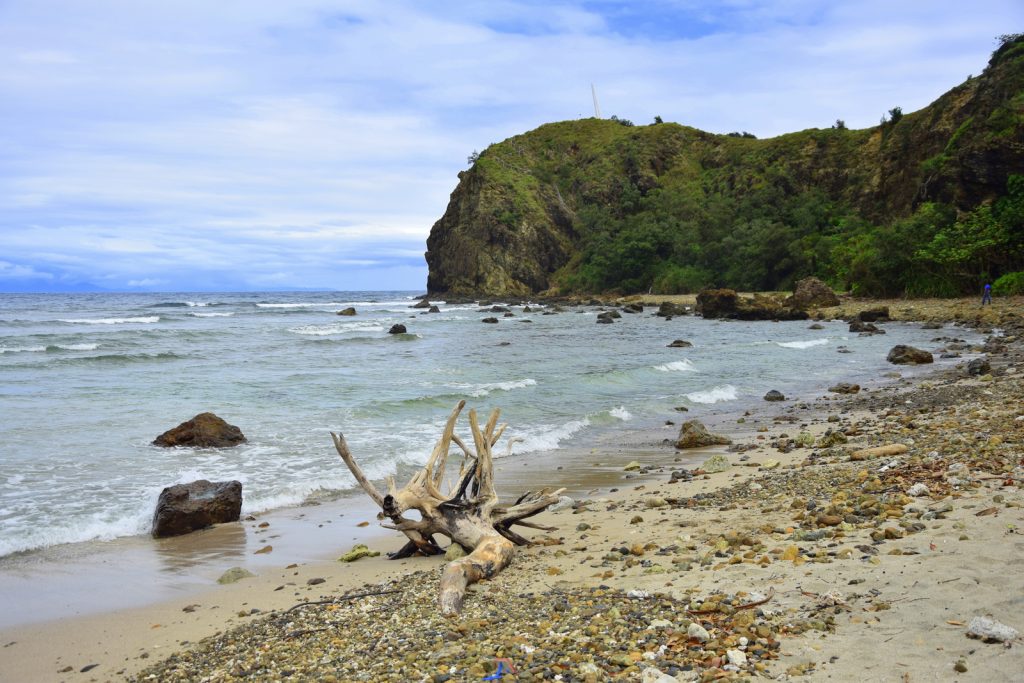 The Angaras are a well-known clan in Baler, not only for politics but also for tourist destinations that they own. One of these is Dicasalarin Cove, a remote island 45 minutes away from the kapitolyo. Home to local artistry, the cove features an Artists' Village where visitors can glimpse into various antique pieces, artifacts, paintings, and other artworks from local art creators. An Ifugao Village consisting of Ifugao-style accommodations and picnic tables is also to be found on site.
The scenic drive to the cove passes through an elevated road flanked by the Sierra Madre Mountain Range, overlooking the beach. But if you the drive up is already stunning, wait until you reach the cove itself. A strip of white sand lined with foliage and coconut trees welcomes guests. Jagged rocks, formed from ages of crashing waves, dot the shore.
Head onward to the northern tip and scale the cove's most prominent feature: a cliffside and unusually shaped lighthouse called Sun Dial. The 15-minute trek up cemented steps is both awe-inspiring and nerve-wracking. Just beside it is a cliff that plummets a hundred feet down to a rocky beach – definitely one for thrill seekers!
2. Admire Barangay Zabali's rock formations.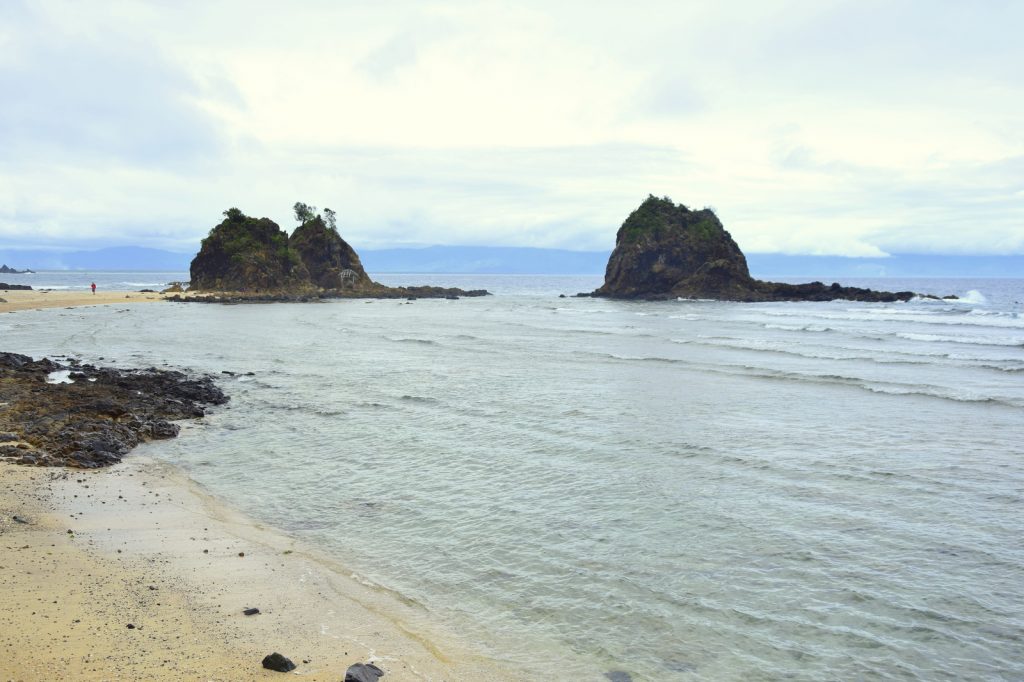 From Dicasalarin Cove to Baler's center, you will pass by several rock formations along the isolated coast of Barangay Zabali. The most popular are Lukso-Lukso and Aniao Islets, which lie just a few minutes away from each other.
Lukso-Lukso ("lukso" is Tagalog for "jump") is so-called for its closely connected twin rocks that jut out of the water. Aniao Islets are made up of several rock formations that are more massive than Lukso-Lukso's. Translating to "small island", Aniao houses several bamboo cottages that serve as a rest area for travelers. Snorkel, swim, or simply take a selfie. These islands are ideal for any of these!
3. Learn about sustainability at the Mangrove Reforestation Area.
Learn about sustainable tourism in the Mangrove Reforestation Area. Resting on waters near the fish port, the mangrove forest is a local government effort geared toward reducing the impact of climate change and aiding fisherfolk.
4. Relive history via Baler's Historical Trail.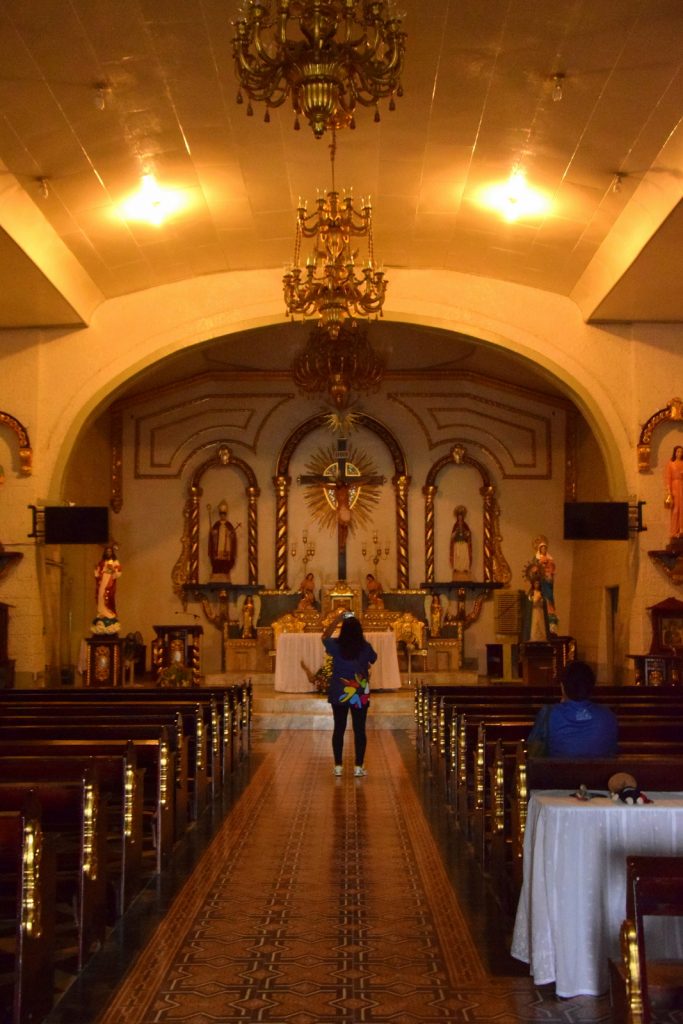 Baler isn't just a sight for adventurous explorations, it's also one for the history hungry. Baler's Historical Trail starts at Baler Church (also known as San Luis Obispo Parish), a 16th-century church that was fashioned from honey and corals. More than serving as a location for the local film Baler, the church is where the Siege of Baler occurred.
Baler Church
In 1898, 54 Spanish soldiers locked themselves inside the church as over 800 Katipuneros barricaded it. Back then, the Philippines had already broken free as a Spanish colony, and the Spaniards inside were the only ones left (hence, the church was also given the name "The Last Spanish Garrison in the Philippines"). It took nearly a year before the Spaniards surrendered, and when they exited the church, 19 have died and only a handful were deemed mentally stable. It is said that the they survived that long with the help of a Filipina (believed to be in a relationship with one of Spanish soldiers) who supplied them with food.
What makes the Siege interesting was instead of punishment, the Spaniards were met by warm hospitality: fed, cared for, then peacefully sent off to Spain by Filipino revolutionaries.
Ermita Hill
Another interesting part of Baler's Historical Trail is Ermita Hill in Barangay Zabali. From the base of the hill going up, eight statues lie – seven males (mostly children) and a woman. They represent the sole survivors of a catastropic 1735 tsunami named "Tromba marina" that wiped out Baler's population. The families ran up Ermita Hill (some say swam) and took refuge there for days. It is said that these theyare the descendants of Baler's townsfolk today, which also explains why many people in Baler share the same first and last names.
5. Experience tranquility at Nature Green Forest Resort.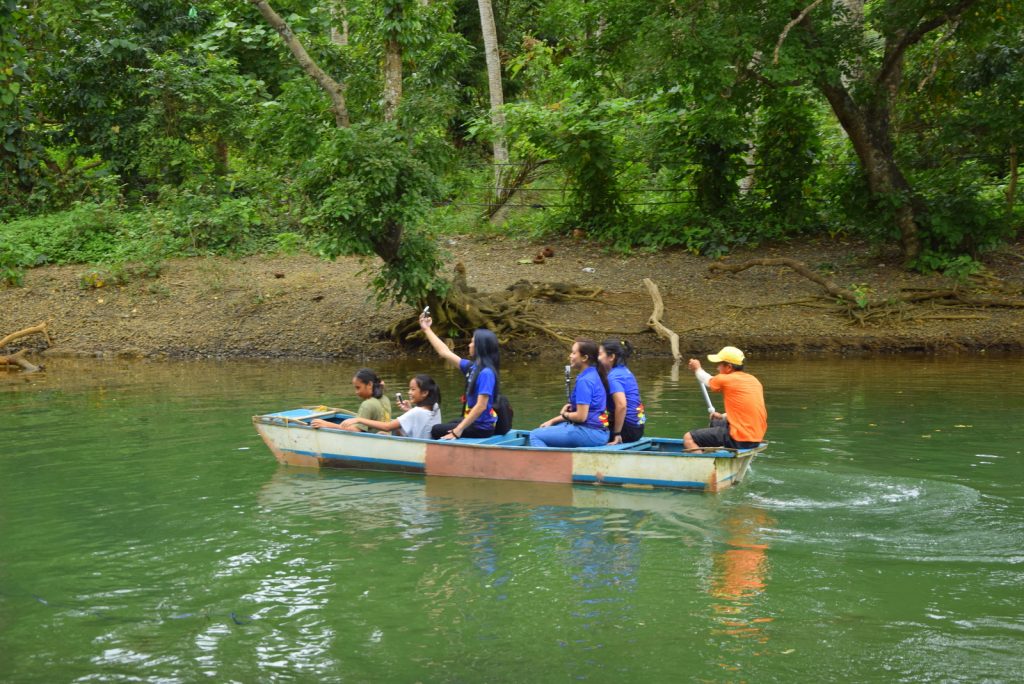 Fancy a serene, nature-filled getaway? Nature Green Forest Resort Baler is your go-to destination.
Tucked in Cemento Beach, the resort boasts a variety of outdoor activities in its property, including hiking, BBQ grilling, and swimming in a private beach. Water sports equipment like canoes and bamboo rafts are also available for those who wish to explore a river adjacent to the rooms.
6. Enjoy P200 buffets.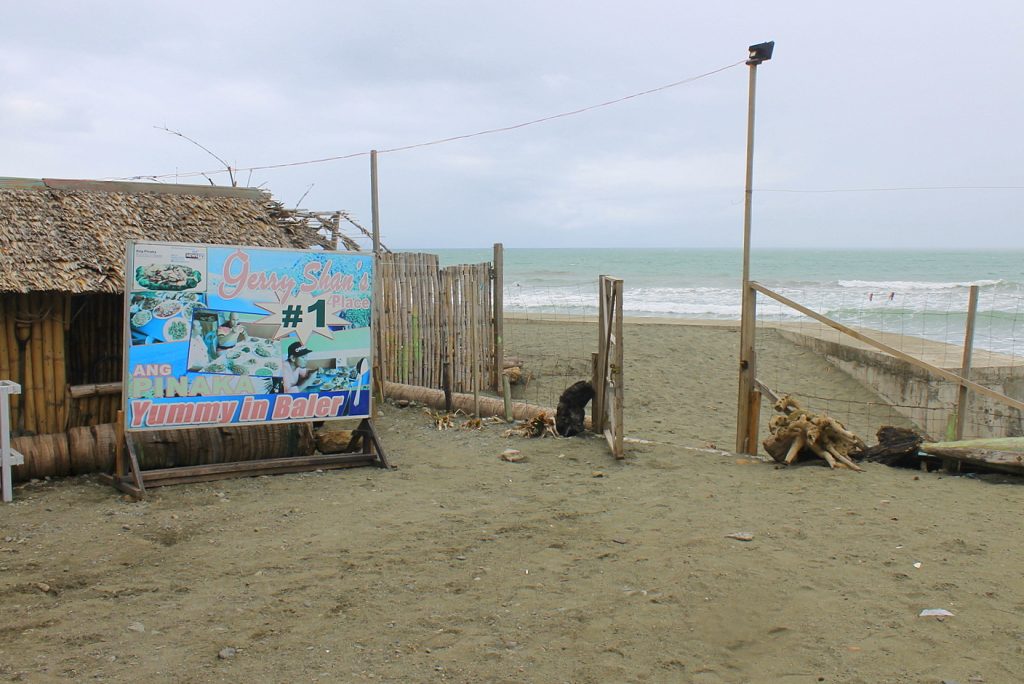 After tours, there's no better way to cap off your day than with a buffet. And when it comes to buffets that don't break the bank, Baler is the perfect destination. A couple of places in Sabang offer extensive P200 buffets: Gerry Shan's Place and AMCO Beach Resort. Both whip up an array of local delicacies, including fresh seafoods and stews. Desserts and drinks are included in Gerry Shan's buffet too.