If you're looking for thrill, fun, and adventure in one setting, look no further than Kalinga! Home to legendary Whang-od, the last traditional "mambabatok," Kalinga presents a diverse array of tourist attractions that will surely make for a fun-filled and meaningful itinerary.
Whether you're looking for cultural and historical immersion or an exploration of off-beaten natural wonders, Kalinga has it all. Here are some of its can't-miss tourist destinations.
1. Mt. Binaratan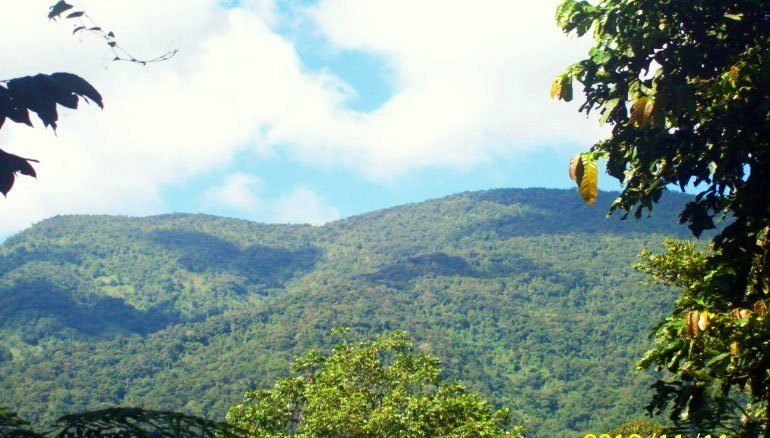 Mt Binaratan is locally known as the Silent Mountain, as visitors don't hear birds on the summit.
Dubbed as the "Silent Mountain," Mt. Binaratan holds a local reputation for mystical legends and mysteries. Only a few daring hikers are able to reach its peak. It's constantly shrouded in mists, making locals believe that it is inhabited by unseen spirits. Legend has it that the local god, Kabunian, descended to the mountain to hunt. He was disturbed by the loud chirping of birds, so he ordered them to keep silent. That's why nobody can hear birds chirping atop Mt. Binaratan even though they can be seen flying around. Dense forests cover the mountain, playing host to an incredible diversity of wildlife.
Location: Brgy. Dacalan, Tanudan, Kalinga (shared with Brgy. Lias and Brgy. Maducayan of Mt. Province)
Trekking time: 6 to 8 hours
2. Sulfur Hills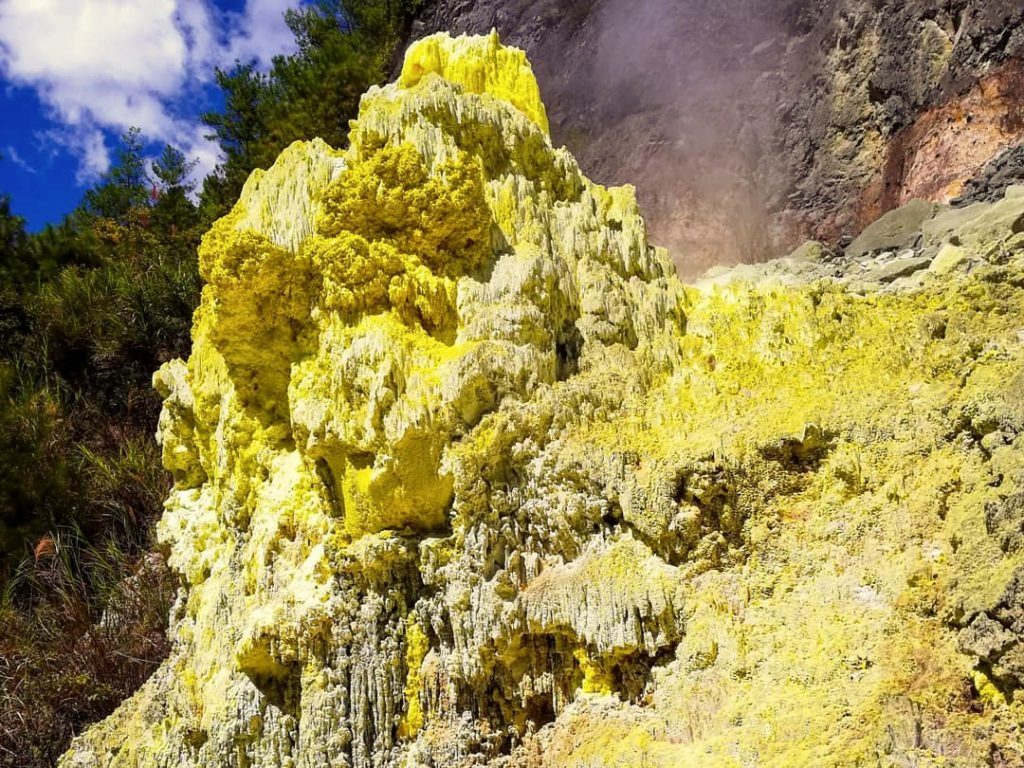 Sulfur Hills are among the most bizarre tourist destinations in Kalinga, located deep in the mossy forests of Mt. Binuluan.
Satisfy your curiosity by visiting strange Sulfur Hills on the slopes of Mt. Binuluan. These hills are a testament to the mountain's volcanic features. Adventurers would have to tread dense mossy forests and steep terrains before catching a sight of these surreal formations. There are also crevices spewing steams nearby, as well as hot springs.
Location: Pasil, Kalinga
Trekking time: 4 to 5 hours
3. Fangfangao Lake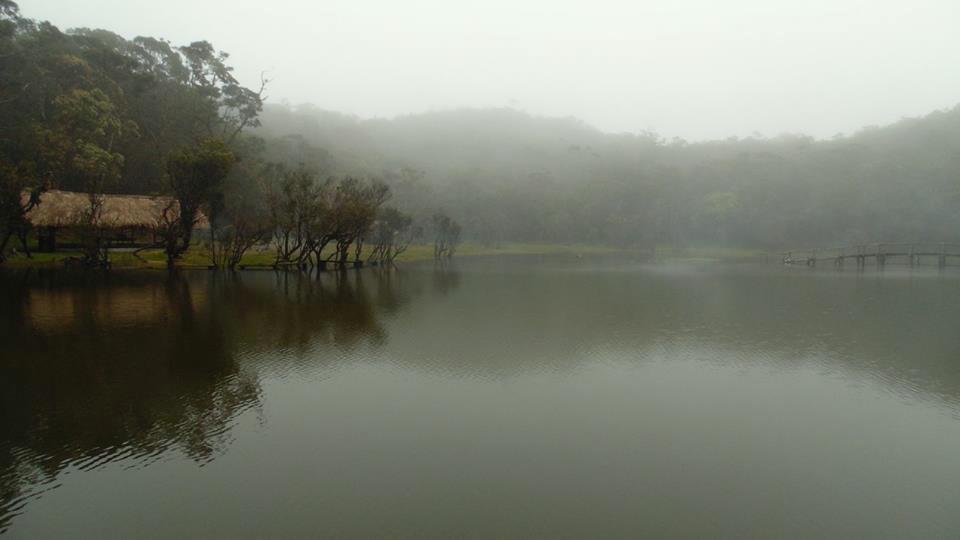 Fangfangao Lake lies atop a mountain, surrounded by enchanting mossy forests.
Fangfangao Lake lies on a mountain slope with an elevation of about 2,000 meters, making it one of the highest lakes in the country. Enchanting mossy forests surround the lake, adding to its rustic charm. It is named as such because of the abundance of a local plant called "charao." The trail leading to the lake will lead visitors into fascinating encounters with nature such as blooming orchids and different fauna.
Location: Pasil, Kalinga
Trekking time: 5 to 6 hours
4. Saltan River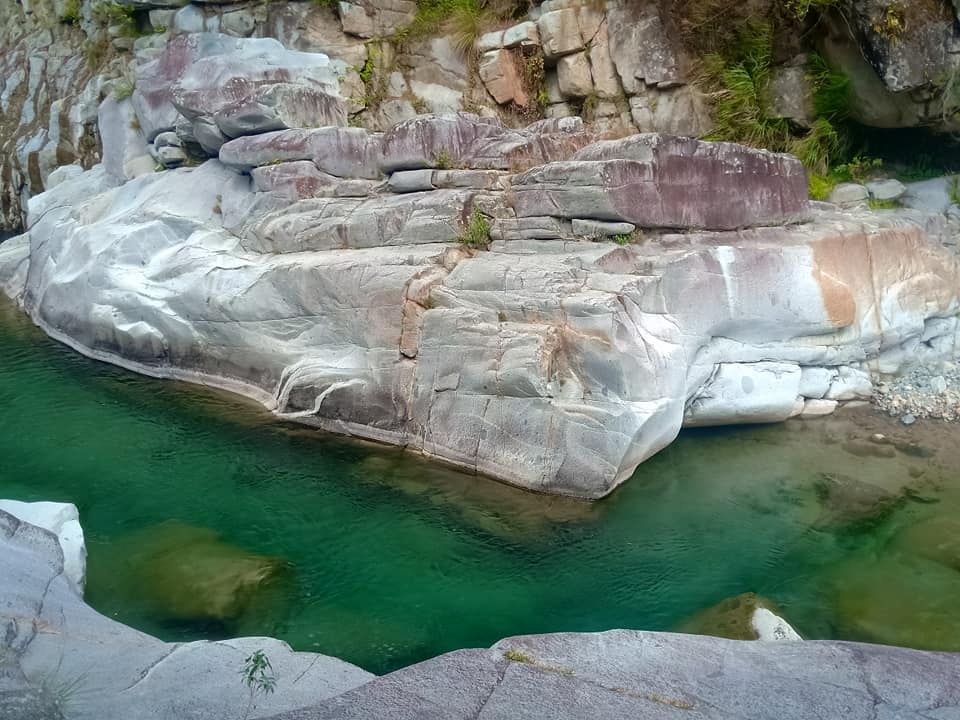 Saltan River lies in the mossy and pine forests of Balbalan. It is one of the cleanest in the province.
Located in untamed forests upstream in Balbalan, Saltan River is one of the cleanest rivers in the Philippines. It has numerous deep pools with crystal clear waters and stunning rock formations. Endemic aquatic species, including river eels and crabs, abound. Visitors can join locals in catching and cooking them the traditional way. It's best to swim here during summer or sunny days, as the waters are icy cold!
Location: Balbalan, Kalinga
Trekking time: 5 minutes
5. Macliing Dulag Memorial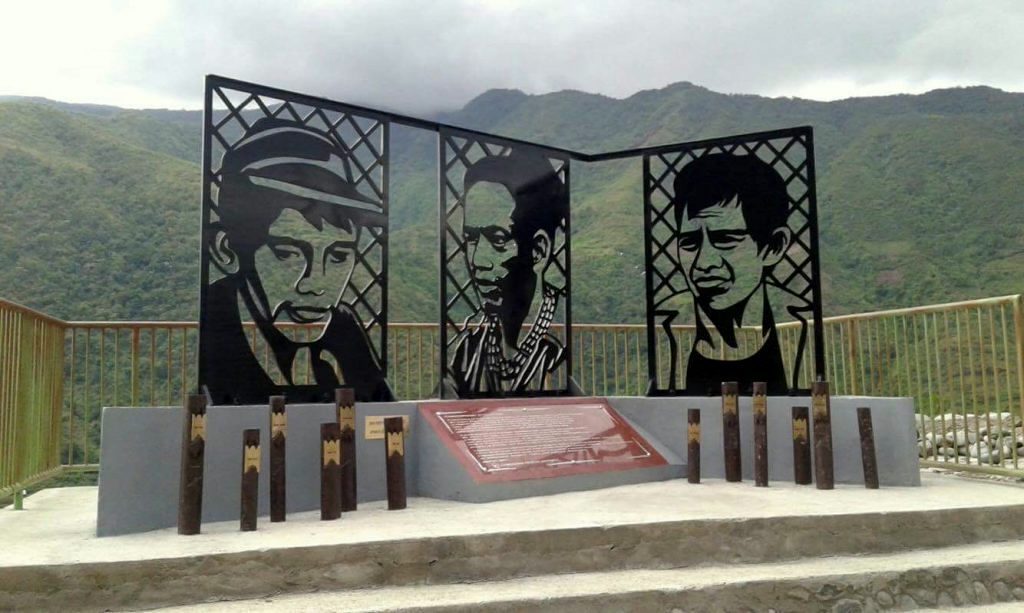 The Memorial commemorates Macliing Dulag, who led the struggle against mega dams that would have submerged their village.
The Macliing Dulag Memorial lies along the national highway. Visitors can see it when traveling to Buscalan, the home village of Apo Whang-od. It commemorates the heroism of Dulag, a tribal chieftain, who was killed when he led the campaign to stop the World Bank-funded Chico River dams during the 1980s. Today, it's one of the historical landmarks of Kalinga. From this spot, one can also view the winding Chico River, snaking its way through scenic mountain.
Location: Brgy. Bugnay, Tinglayan, Kalinga
Insider's Tip: Tourists can do a quick stopover here before proceeding to Buscalan.
6. Buaya Cave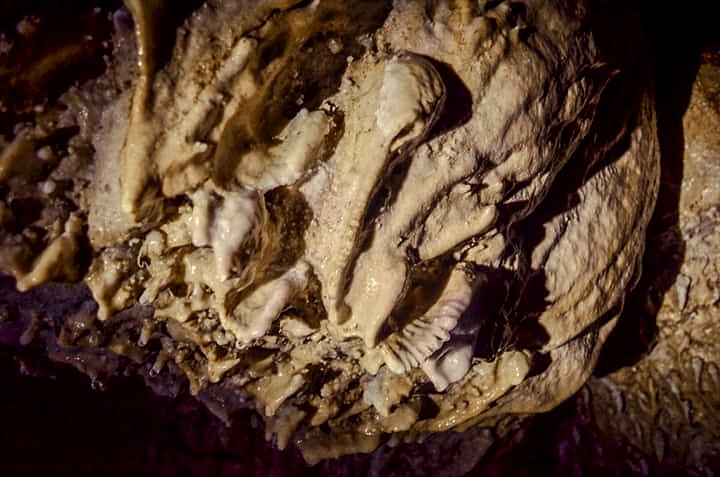 Buaya Cave hosts impressive stalactite and stalagmite rock formations.
Buaya Cave is one of the newly discovered tourist attractions in Kalinga. It features several chambers with impressive stalactite and stalagmite rock formations. Streams also flow inside these chambers with several mini-waterfalls and swimming pools. Bats inhabit some parts of the cave, making it an important wildlife sanctuary. Before reaching the cave, one has to hike dense forests.
Location: Balbalan, Kalinga
Trekking time: 2 to 3 hours