Cabin fever starting to creep in? We hear you. After five months of being stuck at home, most of us are probably starting to feel travel blues and just raring to get outside and commune with nature. With the effect of COVID-19 on tourism looking like it's here to stay for at least one more year, the chances of tourism returning to normal seems bleak at best.
To help you cope with the quarantine crisis and to remind us of the good things that await after this, we've gathered some travel-themed movie flicks for you to check out.
1. Up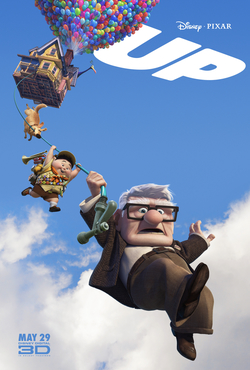 Arguably Pixar's best animated masterpiece yet, Up tells of the touching story of a grumpy and senile balloon vendor, Mr. Fredricksen, and his unforgettable journey toward making the lifelong dream of travel happen. In threat of being transferred to a hospice, Mr. Fredricksen decides to fly his house over to Paradise Falls using thousands of balloons. Along the way, he meets an overzealous 8-year old wilderness explorer, a rare bird, and a bunch of talking dogs – all of which teach him that dreams are ultimately about the journey, not the destination.
Funny, moving, and heartwarming all at once, you'll need a box of tissues for this.
2. A Map for Saturday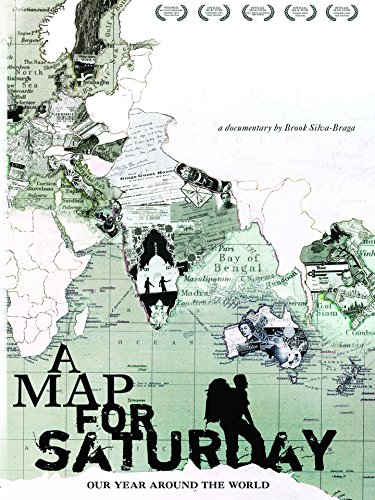 This 2007 travel documentary follows its creator, Brook Silva-Braga, as he embarks on long–term travel after quitting a comfortable and well-paying job at HBO. Silva-Braga documents real-life experiences and the dilemmas that long-term backpackers across four continents face. As well, it sheds light on dilemmas they face upon their return "home", including feelings of emptiness and an inability to reconnect with others including their family. Honest and raw, this documentary is an excellent foreword for those who plan to embark on a gap year and those who intend on doing long-term travel.
3. The Darjeeling Limited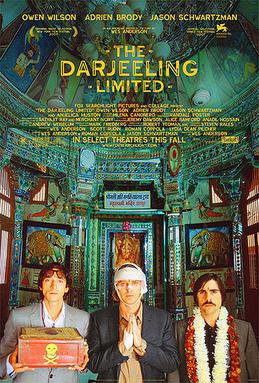 Fancy India? You might want to check out this black comedy. The story zeroes in on three brothers who go on a soul-searching trip to India on the their father's death anniversary. The cinematography is excellent, capturing the rich, vibrant landscapes and sights of the country, that you can smell and feel India's beating heart on the screen.
4. Wild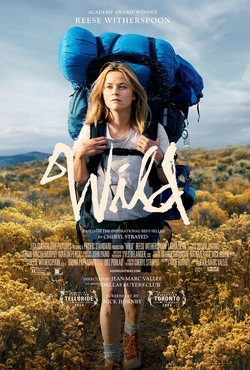 Adapted from the best-selling book from Cheryl Strayed, the film follows Strayed as she hikes 1,100 miles across the harsh Pacific Crest Trail, or PCT, after a failed marriage and the death of her mother. Reese Witherspoon gives a powerful performance as 22-year old Strayed, offering us an in-depth from-madness-to-healing ride across the terrors of the open road, from despair to predators (both human and animal), as well as the redemptive nature of travel.
5. Lost in Translation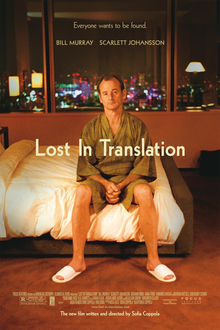 This beautiful and poignant film from Sofia Coppola offers a stunning snapshot of Tokyo, and how, witthout company, even the most beautiful places can feel empty. It's also a very atypical romantic comedy about two people who adn ultimately, personal ode oto isolation, love, and finding people amid it all.
6. Into the Wild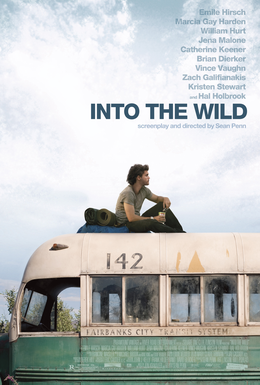 Yet another adaptation of a biographical book (by Jon Krakauer this time), Into the Wild tells the story of overachiever Christopher McCandless, who, in the 1990s decided to live entirely off the grid in the Alaskan wilderness. Destroying all his credit cards and IDs, donating his money to charity, and cutting off all cpommunications with his family, he ventures into what seems, at first, an idyllic life, hunting his own food and living in an abandoned city bus, surrounded by zero people and only nature. Tragedy soon befells McCandless, who in the end, realizes that "happiness is only real when shared."
How about you? What is your favorite travel movie?