The Philippines is blessed with stunning white sand beaches and vibrant underwater ecosystems. Other than beautiful shorelines, the country has waterfalls tourists can visit. You can find these natural wonders in Luzon, Visayas and Mindanao.
If you're planning to chase waterfalls, here are some suggested itinerary inclusions.
Hulugan Falls – Laguna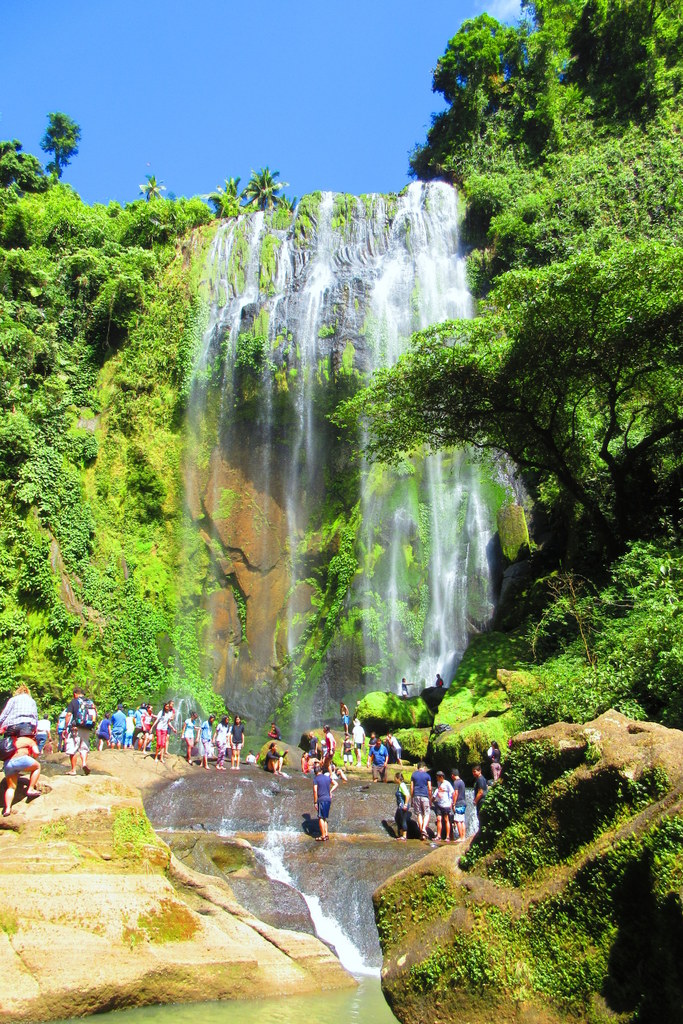 Located in Laguna, this stunning waterfall drops several meters high to a refreshing pool below where visitors can take a dip. There is a 30-minute to an hour-long trek down to the waterfall, but it is manageable even for beginners. It can get crowded during the weekends, so try to either go early or during weekdays.
How to go:
From Cubao or Taft, get on a bus bound for Sta. Cruz, Laguna. The fare is around P140 one way. From Sta. Cruz, board a Lucban- or Lucena-bound jeep and get off at San Salvador. Fare is roughly P30 per way. Once in San Salvador, look for the information desk to register and pay the P20 tourism fee.
Tappiya Falls – Ifugao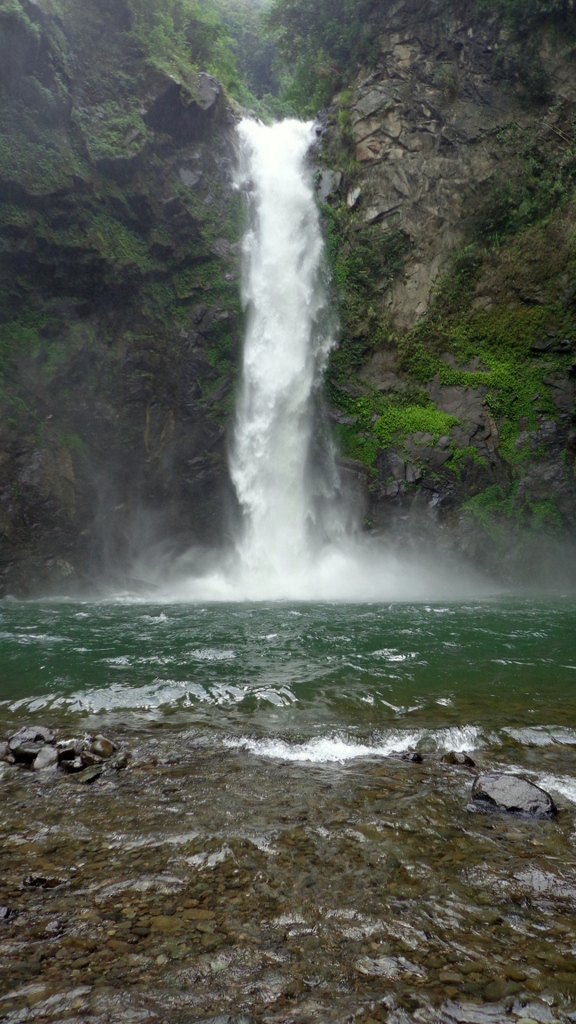 Batad is a famous hiking destination and its main attraction is the beautiful rice terraces. However, after exploring the terraces you can go to Tappiya Falls. The hike to the waterfall is strenuous and challenging. Once you reach the basin of the cascade, swim in its ice cold waters to cool off. You don't need to hire a guide, but it is recommended, so as not to get lost and to help the local community. The guide fee is P600. You can get one at the information area.
How to go:
Ohayami Transit has buses departing from Manila to Banaue. It is better to reserve a ticket online instead of just showing up at the station. Once in Banaue, you can catch a jeep bound for Batad that departs at 9 am (schedule only during the summer) and 3 pm. Fare is P150. Alternatively, you can hire a tricycle to take you to the jump off point to the town for P400 one way.
Pahangog Twin Falls or Dimiao Twin Falls – Bohol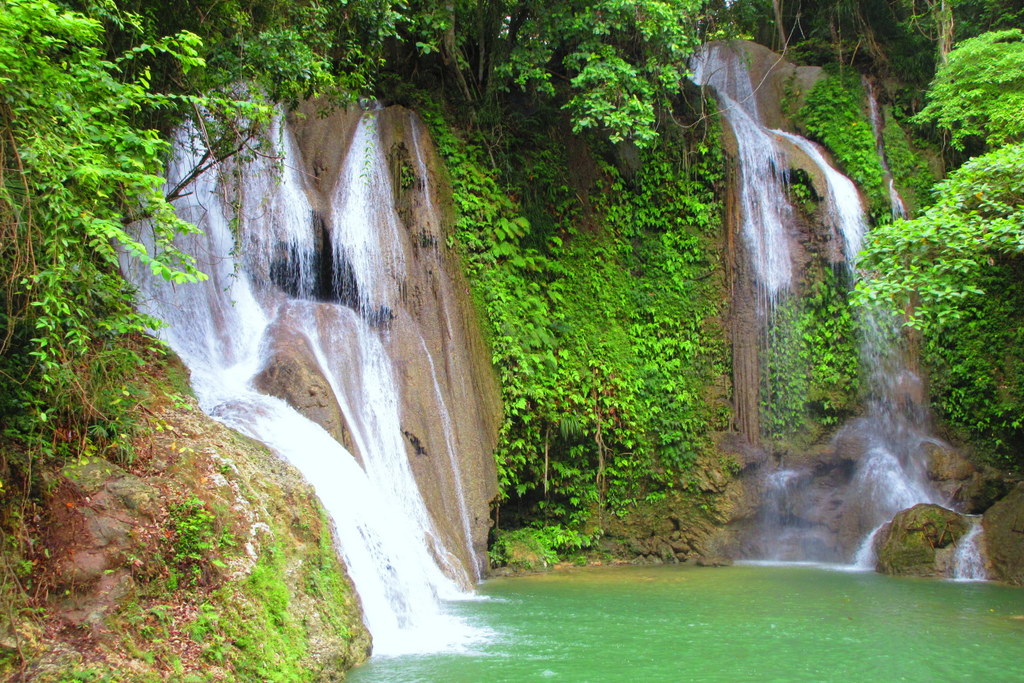 Bohol is famous for its tarsiers and the Chocolate Hills. You can add Dimiao Falls to your itinerary while here. During a clear day, the water is a beautiful emerald green and refreshing. Jump into the pool or just hang out and admire nature. You'll have to hike for around 40 minutes to reach the waterfall. There's a P20 entrance fee.
How to go:
From Dao Terminal in Tagbilaran City, you can board a van or bus going to Dimiao. The trip may take an hour and costs around P100. From Dimiao, you can hire a motorcycle taxi to take you and back for approximately P300.
Inambakan Falls – Cebu
Cebu has a number of noteworthy waterfalls. One of them is Inambakan located in Ginatilan. This stunning waterfall and its bluish pool will make you just want to stop and stare. Cool off in the pool or jump off a cliff for pure adrenaline rush.
How to go:
From South Bus Terminal in Cebu City, board a bus traveling to Bato via Barili. Tell the drive you'll get down at Ginatilan. Fare is around P170 one way and the trip may take up to five hours. Hire a motorcycle taxi to take you to Inambakan for around P50 to P100 per way. There's a P50 entrance fee.
Ulan-Ulan Falls – Biliran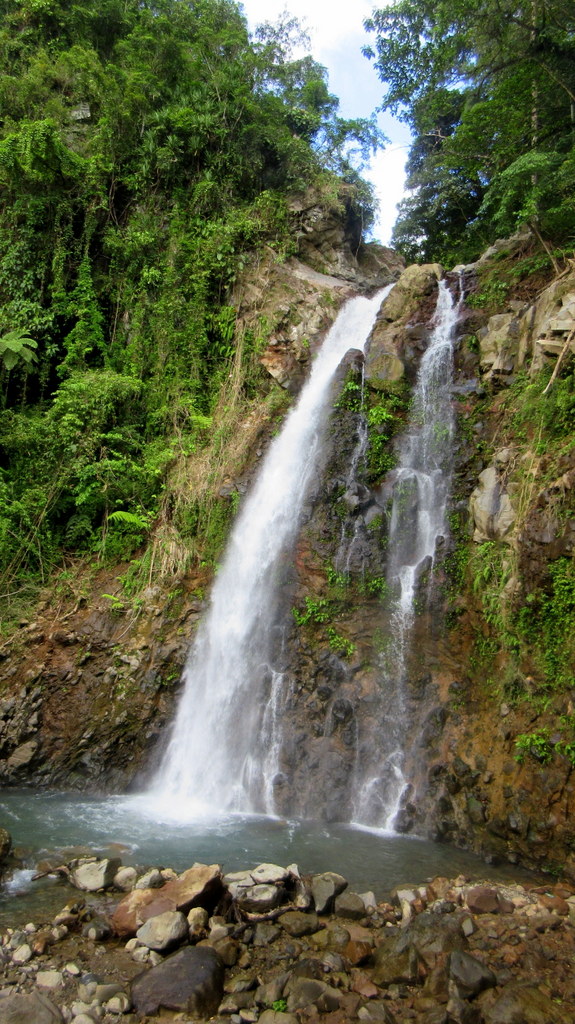 The appearance of Biliran's attractions changed because of the typhoon that devastated it back in 2017. However, Ulan-Ulan Falls remains a sight to behold. The towering cascade and the pool below it provide a welcome respite to city dwellers.
How to go:
You can hire a motorcycle taxi for P500 to take you to Ulan-Ulan Falls and Tinago Falls. There's also a P200 guide fee to see Ulan-Ulan.
Tinago Falls – Lanao Del Norte
Tinago Falls near Iligan City is a must-visit. Its cool pool and multiple cascades are picturesque. You can board a raft to get directly under the waterfall and get a "shower."
How to go:
Cagayan de Oro city is your gateway to this waterfall. From the city, board a bus going to Iligan City. From Iligan, get on a jeep traveling to Linamon or Buru-un. Alight at Maze Resort, then charter a motorcycle taxi to take you for around P100 to P150 round trip. There's a P10 entrance fee.
Asik-Asik Falls – North Cotabato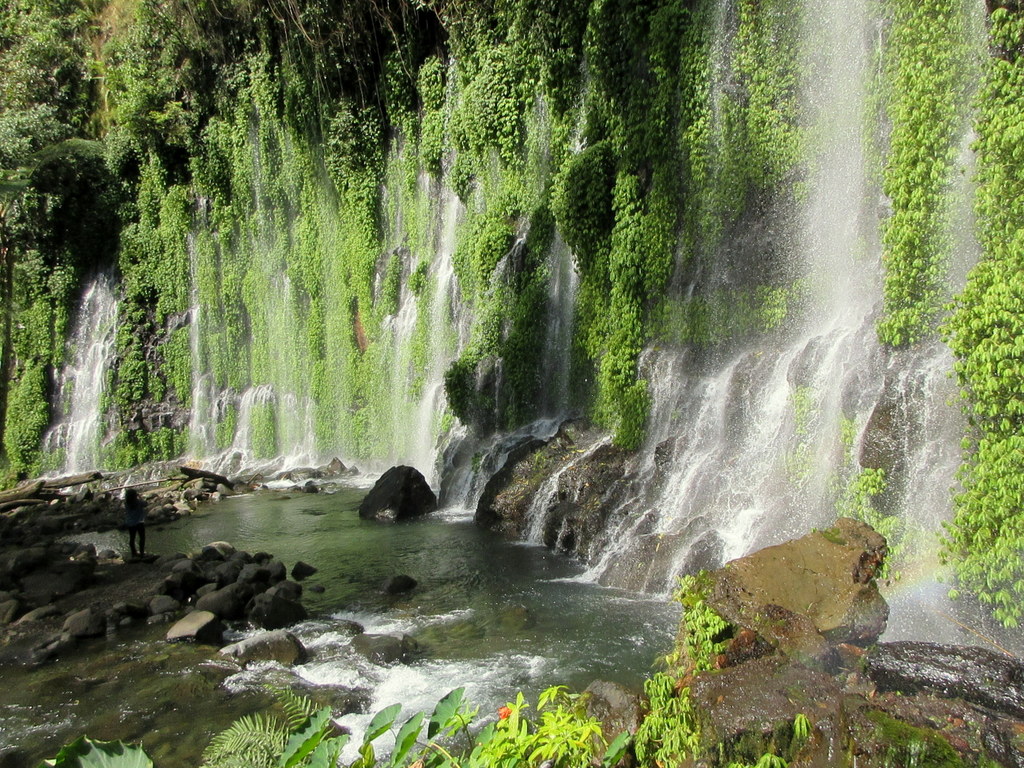 This stunning waterfall hidden in the mountains of North Cotabato is truly one for the books. The multiple cascades fall from a foliage-covered cliff. Cool off in the pool or make your way under the cascades. This destination is one of those that positively impacted the tourism landscape in this part of Mindanao.
How to go:
Your jump-off point is Cotabato City. From there, board a van to Midsayap. Fare is P60. The trip may take 1.5 hours. From Midsayap, you can hire a motorcycle taxi for around P700 to P1000 to the waterfall and back. Alternatively, you can get on a Dado-bound jeep, and then hire a motorcycle taxi from there for P75/person.