The rainy season has just begun, but for many of us cooped-up peeps, beach day is a good idea, rain or shine. If you can't wait to dip your toes in the sea again, we recommend doing so in any of these three picture-perfect beachside escapes in Batangas.
Windward House
If you like industrial design and lots of natural light in a beach house, put Windward House on your list. Designed by award-winning architecture Utwentysix, this spacious beach house makes generous use of indigenous wooden slats, polished concrete, and plenty of naked spaces to create a warm, airy and contemporary beach house look. Thanks to this cozy aesthetic, Windward House has become a favorite among celebrities and flashpacking groups looking for some breathing room.
Plus, with 1,450 square meters of beautifully landscaped spaces, a nearby cliff diving site, and access to several beaches, you'll never run out of things to do. The beach house can accommodate up to 10 people max. 
Amenities
Private outdoor pool with lounge beds and chairs
Fully equipped casitas
Outdoor dining area 
Lanai
Private beaches
Volleyball at the Main Beach
The Essentials
Crusoe Cabins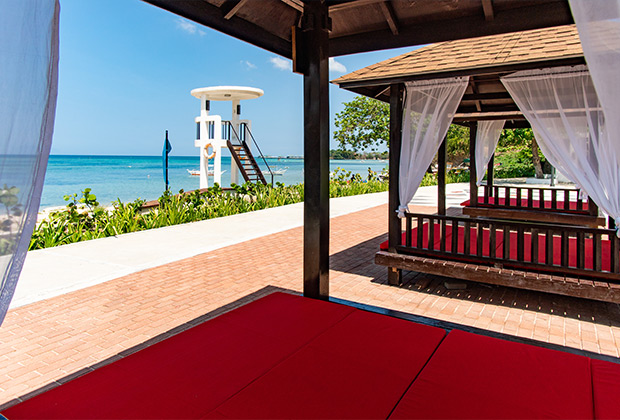 Can't decide between a waterpark or a beach cabin? Why not have both?

Offering guests access at Aquaria Water Park next door, Crusoe Cabins is an ideal option for families with waterbabies. At daytime, families can enjoy several refreshing pools, a giant slide, and beach volleyball at Aquaria, then retire in one of 22 tasteful, native-themed cabins.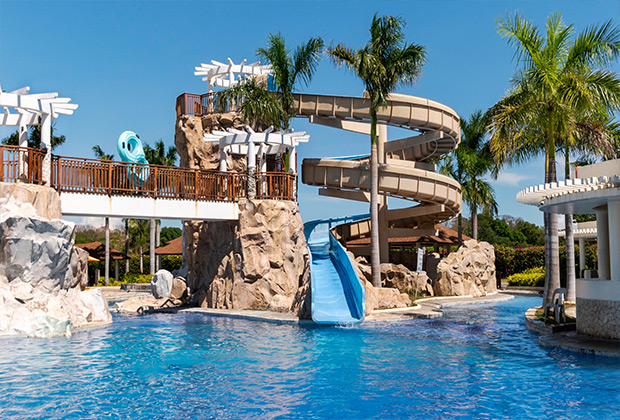 Each air conditioned cabin can fit three guests and comes with a seafront veranda with an eggshell chair for appreciating Calatagan's gorgeous sunset.
Aquaria Water Park also rents out water sports equipment like kayaks, banana boats, jet ski, Aqua Glide, and paddle boards.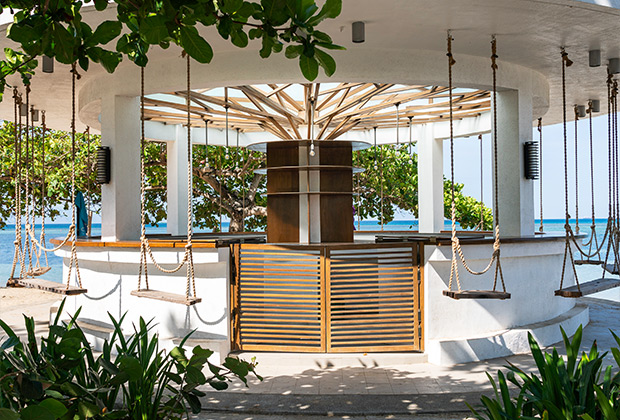 If you get hungry from all the action, there are three on-site dining facilities to serve you: Filipino restaurant The Sands; Swing Bar, which services cocktails and hard liquor; and The Coffee Shack, which whips up delicious snacks and Batangas' signature kapeng barako.
Amenities
Living room
En suite bathroom
Porch terrace
Mini bar
Flat screen TV
Support service amenities like outdoor showers and lifeguards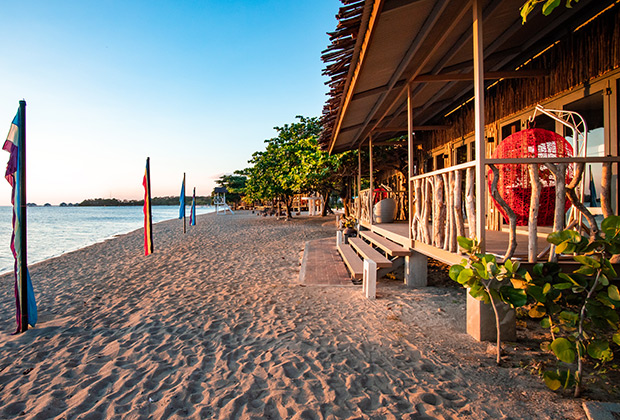 The Essentials
Private resort in Aplaya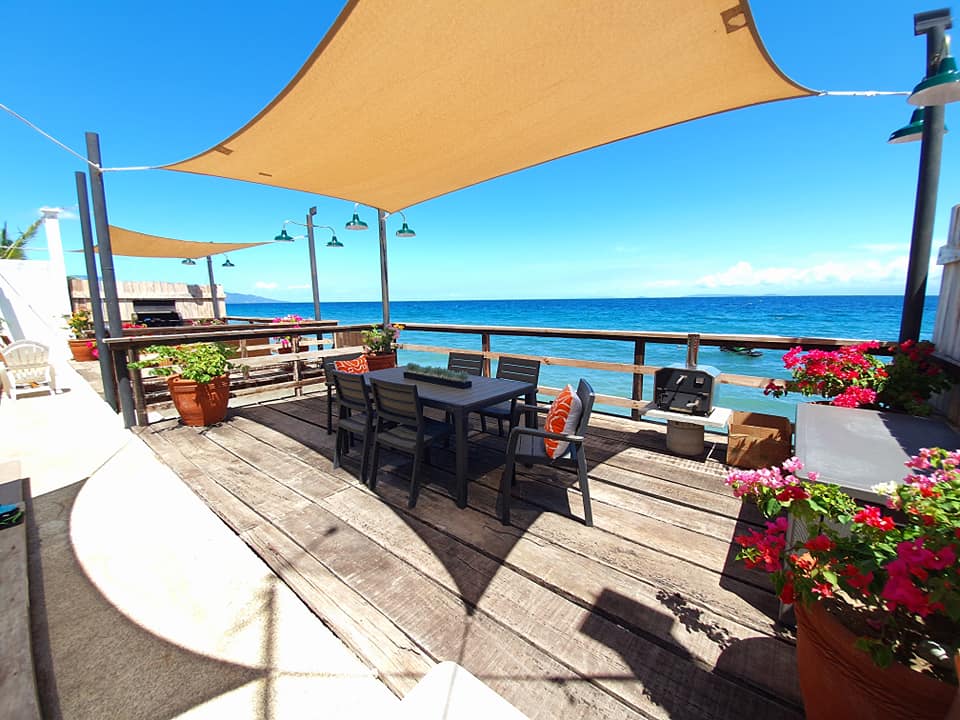 You wouldn't see this private beach house gracing magazines or Instagram feeds, but it certainly has its own merits — enough that it's making the rounds on some Facebook groups. Located in a sleepy coastal town called Dela Paz Pulot Aplaya, it offers you utmost privacy as you luxuriate in your private beach haven, with majestic mountains as your backdrop. The house consists of several bedrooms, with the master's bedroom directly facing the pool and the sea. You can take a dip straight out of bed!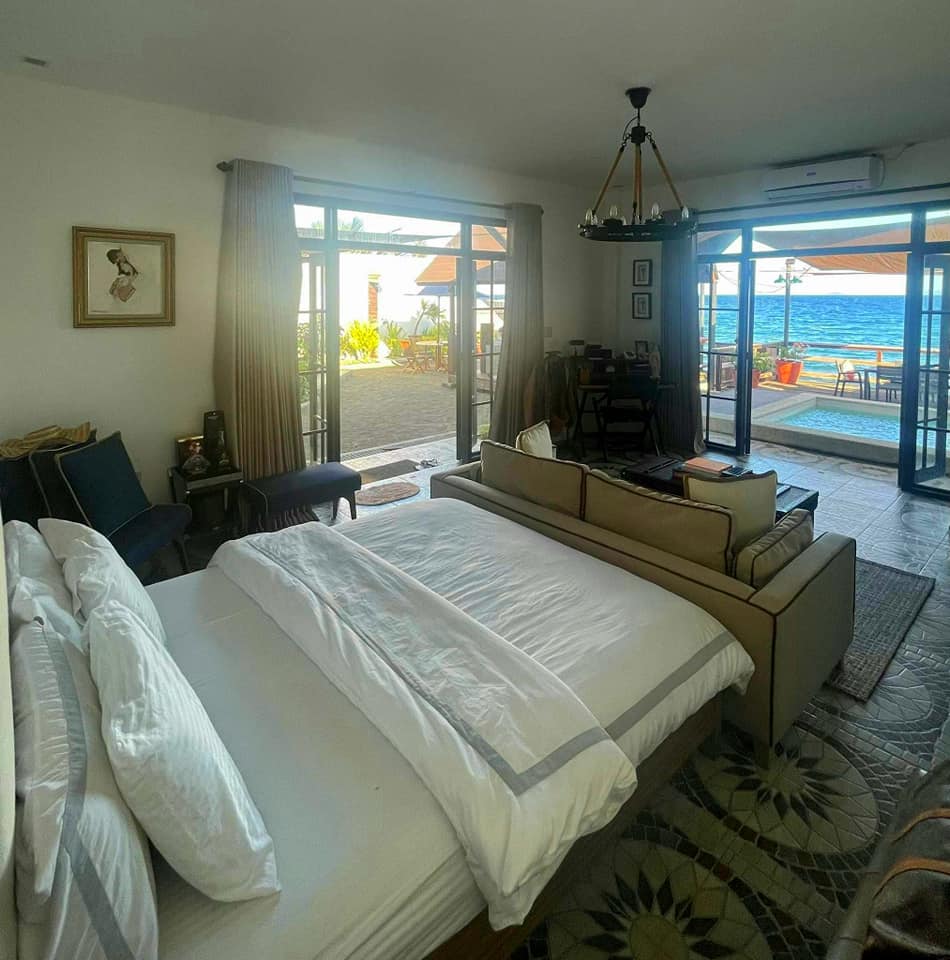 Otherwise, you can explore other water activities like jet skiing and kayaking for an additional fee.
The property can accommodate up to 15 guests. Prices range from P12,000 for half-day tours during weekdays to P23,000 on overnight accommodations during weekends and holidays. This includes the assistance of a staff who is always available to help should you need anything.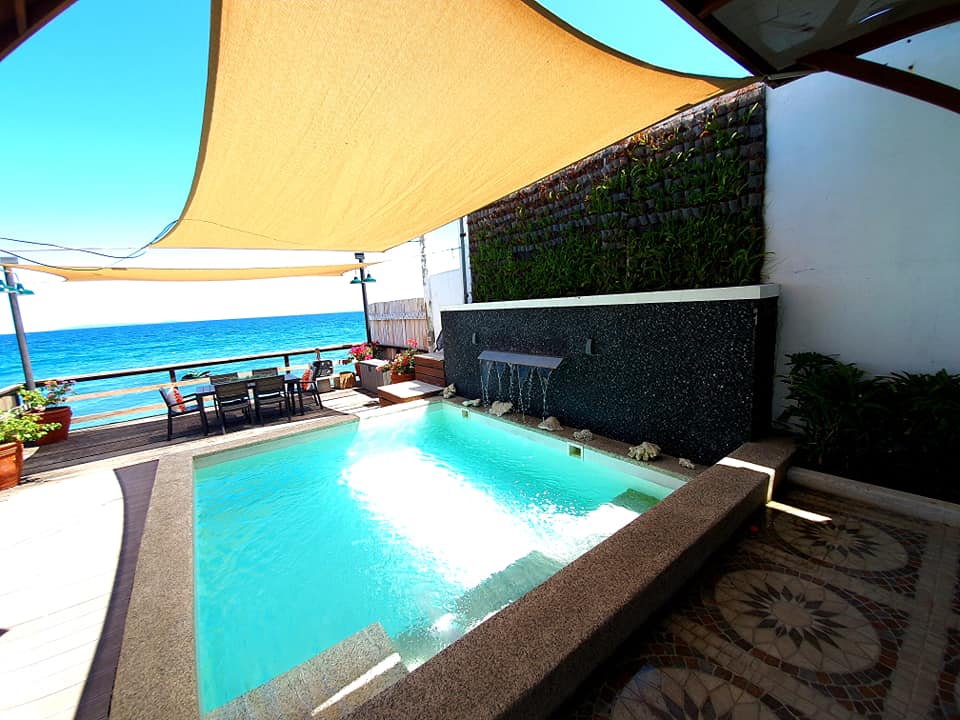 Amenities
Several bedrooms
Dining area
Kitchen stocked with a chiller/ freezer, microwave, oven, sterilizer, and pots and pans
Swimming pool
Gazebo
Outdoor patio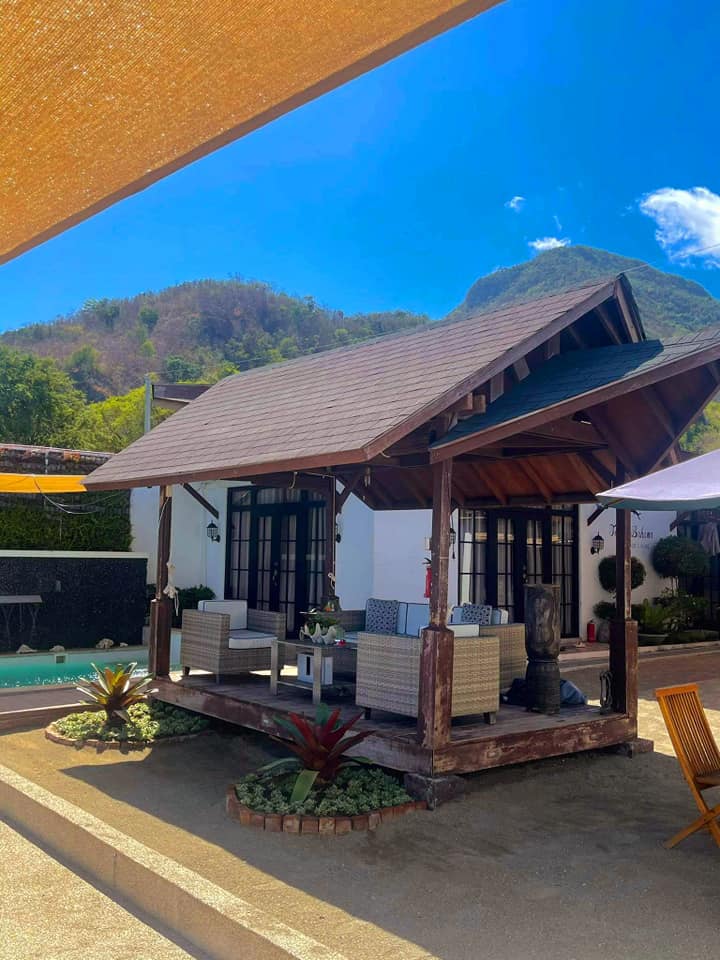 The Essentials
Business name: A private resort in Aplaya
Address: Sitio Kanluran, Dela Paz Pulot Aplaya, Batangas City
Contact: Diane Hinch on Facebook
Travel requirements
Barangay Certification that confirms guest is not showing symptoms and is not on the list of confirmed, suspected, or probably COVID cases, issued within 48 hours (72 hours if it's a Monday or a holiday) and duly signed by barangay chairman or BHERT
If above is not available, must present megative RT-PCR (swab or saliva) or antigen test result taken not more than 72 hours prior to check-in.
Booking confirmation letter
Government-issued IDs
2 hard copies of required documents
All guests are permitted except those who are pregnant or have comorbidities.