'Unimaginably sweet' best describes Bucari Mountain Range. Bucari is one of the 85 barangays of Leon, Iloilo. All is serene and beautiful in this 'Summer Capital of Iloilo'. The soul-lifting views of the mountains and the cold breeze of the air will astound you. Indeed, this place was, for me, love at first sight.
Apart from magnificent views, you can enjoy freshly picked vegetables at an affordable price. Hikers, campers, travelers, and the romantically inclined flock here. If you are looking for a place to bond with family and friends, Bucari is the place to go.
Sitio Tabionan Reforestation Area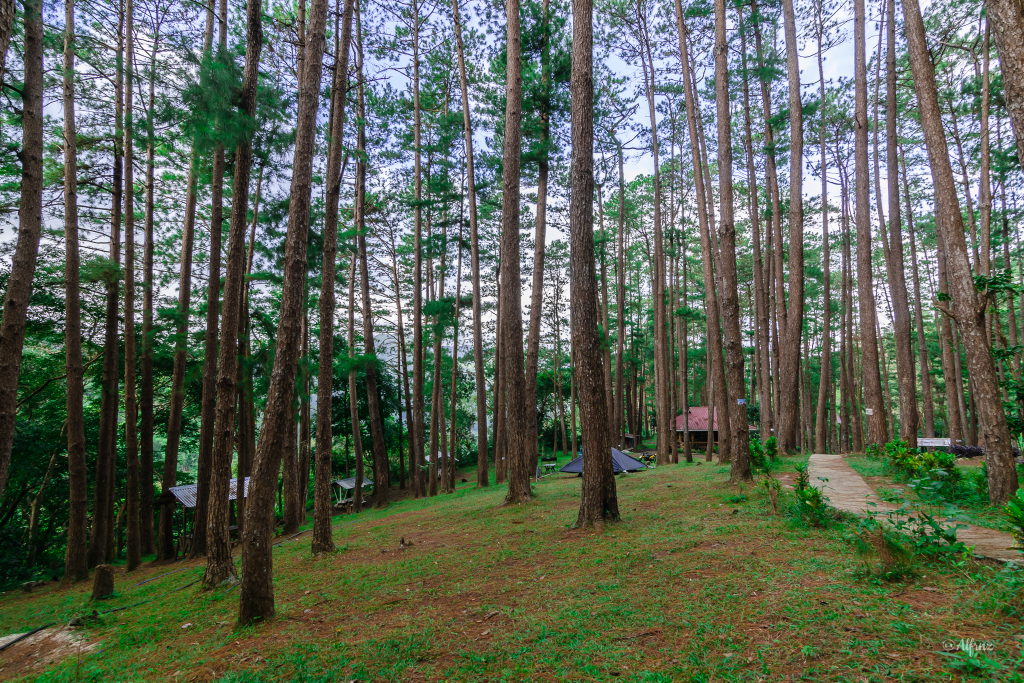 Fill your lungs with fresh air amid 5,000 hectares of pine trees at Sitio Tabionan Reforestation Area, a government protected-land. At 2,000 feet above sea level and with no intrusive city structures, the sitio is popular with travelers.
Campers can set up their tents in the designated areas. You can bring your tent or rent one from the camp. Since this is a remote barangay, cellphone coverage is limited.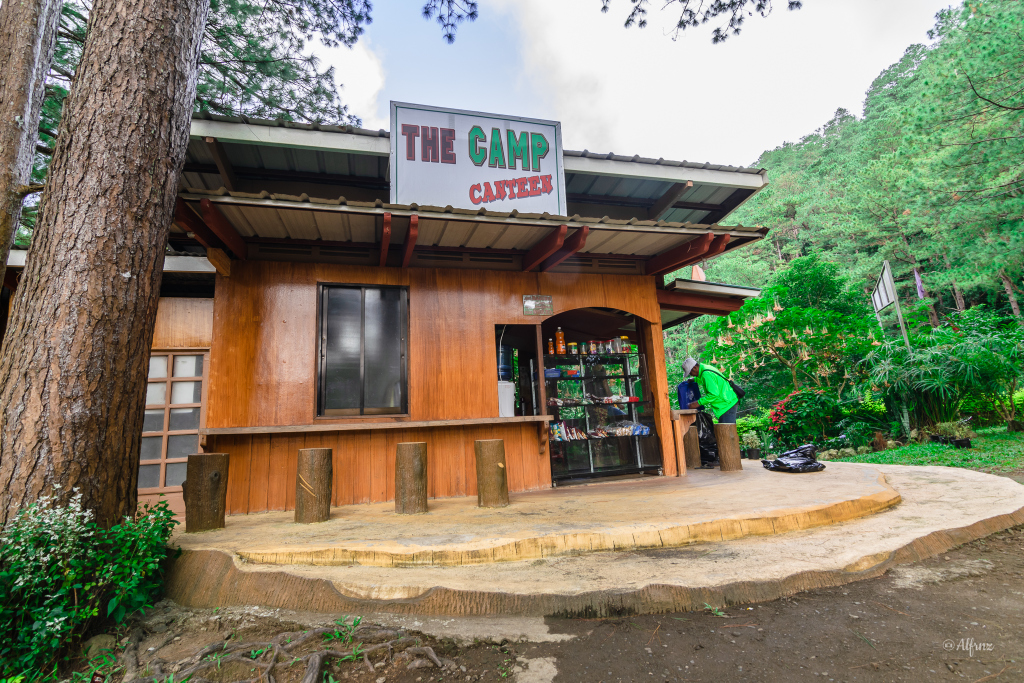 Bucari is also called the 'Vegetable Basket of Iloilo'. Around the camp, some farmers sell super affordable, freshly picked vegetables like lettuce, tomatoes, string beans, radish, cucumber, and carrots.
There is also a picnic area, canteen, and toilets on site.
Fee: They charge a small environmental fee of Php 30.00
What to bring: You can bring food, water, and other supplies, but be mindful of your trash.
For camp reservations: You can contact Evan C. Calaor, the camp manager thru 09981809768 or 09457369844.
Mansiga Viewing Deck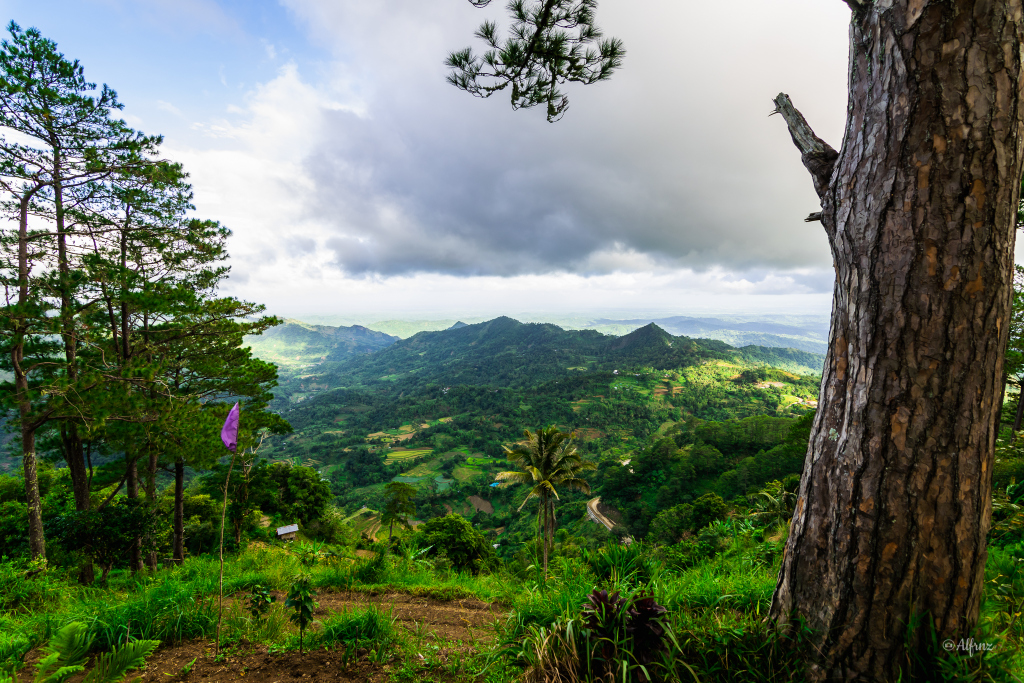 Do you want to reflect in your next trip? Mount Mansiga is a must-visit pilgrimage site in Iloilo. It features the 14 Stations of the Cross, which was donated by Congressman Arcadio T. Gorriceta. Each station gets a little steeper and the last station is situated at the top.
After an hour of uphill climb from the Pine Forest, you will be welcomed by the mountain ranges of Alimodian and Leon. The panorama from this verdant hillside, ringed by the mountains, is rich, evocative, and far too beautiful. Watching the sunset from here is quite bewitching.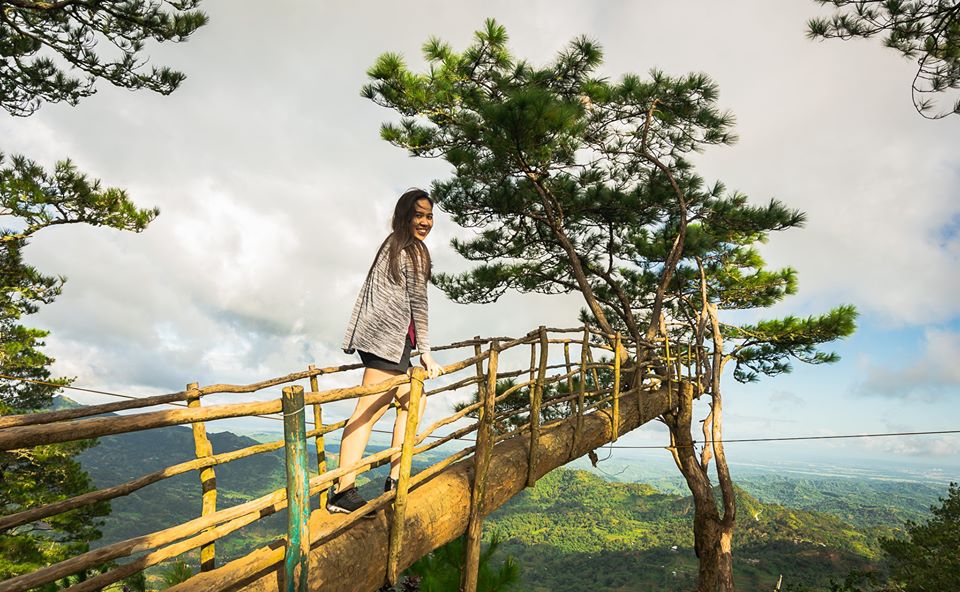 One of the most eye-catching spots here is a fallen pine tree, which adventurers can climb. Make sure to exercise caution!
What to bring: Make sure to bring water and wear proper foot protection to prevent sore feet. The
'Puting Bato' (White Rock)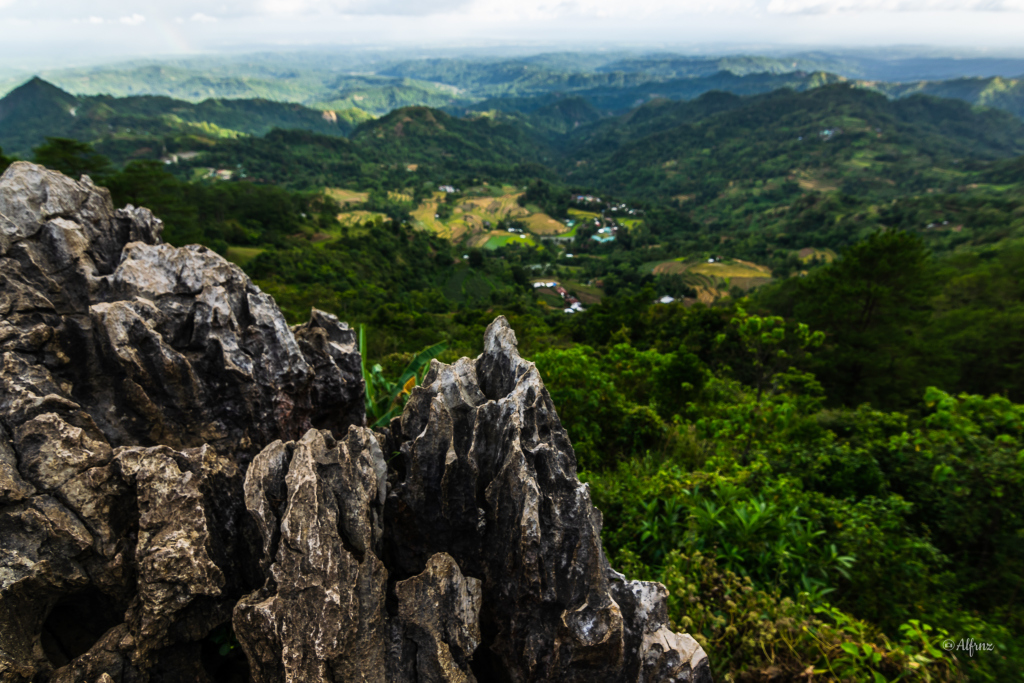 The 14th station of the cross culminates in 'Puting Bato' or White Rock atop Mount Mansiga. Tourists say that this also resembles Mount Pico de Loro (Parrot's Peak) in Batangas. Take extra care when taking pictures on the rock formation as you might might slip or hurt your body.
There are also locally owned stores that sell food and water to sate your hunger as you climb these steep steps. You can take a rest, share stories, and learn the way of life in this enchanting paradise.
Bottomline
Come to Bucari to relax and enjoy these eye-popping views, away from the hustle and bustle of the metro!
You can message the official Facebook page of Leon Tourism and Information Center for more information regarding your visit to Bucari, Leon.
How to Get There 
For travelers outside Western Visayas, book a plane to Iloilo City. From Iloilo International Airport, take a van to SM City Mandurriao. Fare is around Php 75.00. From Mandurriao, ride a 'Jaro' jeepney and head on to Jaro Plaza. Fare is Php 8.00. Apart from riding the van, you can also hire a taxi from the airport to Jaro Plaza. Fare is around Php 300.00 to Php 400.00.
Next, ride a 'Leon' jeep from Jaro Plaza to the town proper of Leon. Fare is around Php 32.00. From the town proper, you can ride another jeep or hire a motorcycle to Bucari. Local tariff for motorcycles is around Php 250.00 per trip, good for two persons per way. Meanwhile, jeepney fare is Php 40.00. Jeepneys and motorcycle are available daily.