Araneta City, located at the heart of Cubao in Quezon City, is one of the busiest and most populated places in the metro. Formerly known as Araneta Center, it is a large commercial estate that serves as a home for many business establishments. Despite its urban setting, there are still a few spots within Araneta City that are not completely gentrified. These are the places located at the far end of Araneta City.
The underrated Cubao Expo is one of them. Situated along Romulo Avenue, Cubao Expo has been providing temporary solitude for people who want to get away from the city's everyday hustle and bustle. It is Araneta City's very own time capsule. It will give anyone who enters a nostalgic feeling.
Gift and thrift shops will welcome you from left to right once you are inside. To help you narrow down your choice of stores to hunt for souvenirs, we highly recommend this establishment for you and other collectors:
My Breathing Space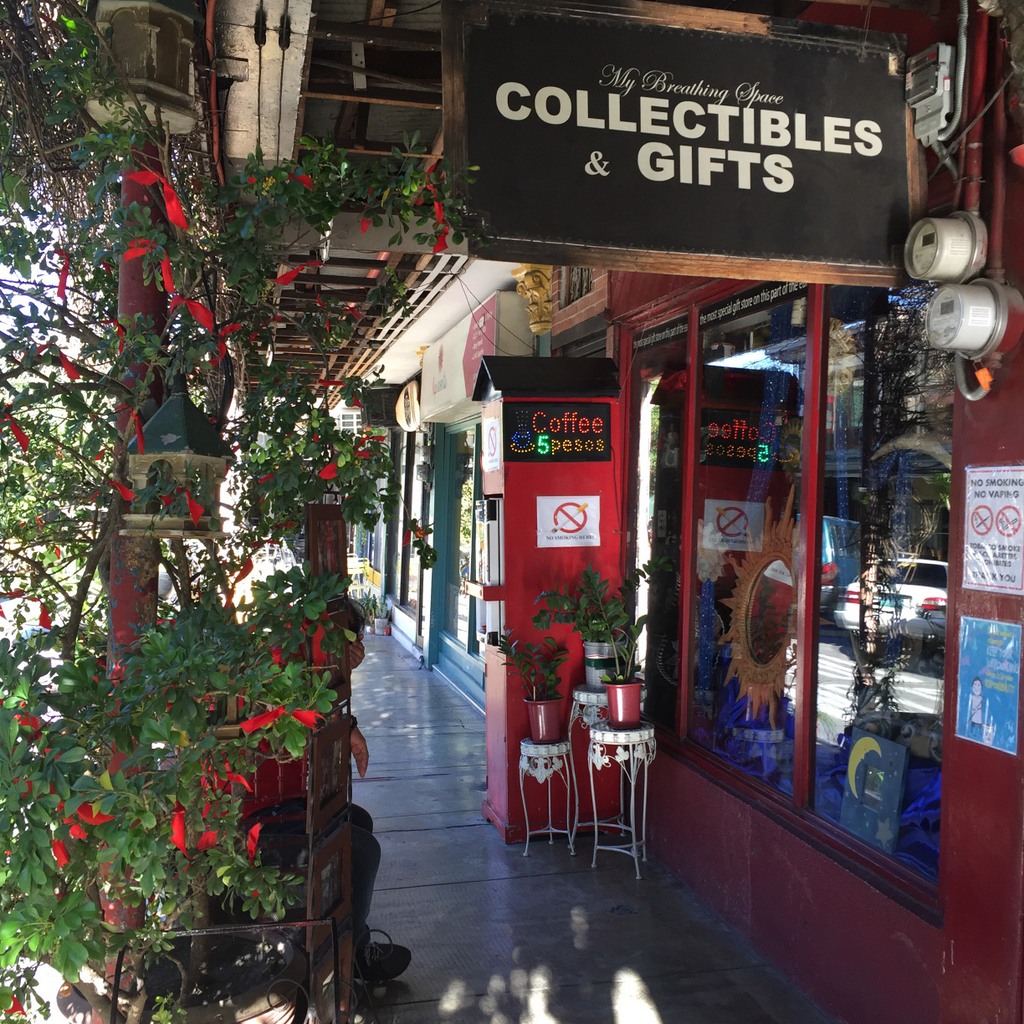 Looking for that limited-edition snow globe to complete your 10-year old collection? Trying to find a gift for your loved one who has a soft spot for vintage items? If so, this shop has your back. My Breathing Space is one of the few gift shops inside Cubao Expo that boasts an array of antiquities with over 7,000 items on display. It's the only store that has a small garden and coffee vending machine at its entrance.
This boutique, compared to other five-and-dime stores in the area, features new items every month or two. This is to ensure that their customers can expect a fresh selection of goods from them. Some products they showcase are their glass figurines, music boxes, toys, posters, flasks, analog clocks, comic books, and other things that became trends during the late 20th century.
If you're questioning the status of the items they're selling, you need not worry. All of them are in pristine condition. They also offer a gift wrapping service for free whenever you purchase an item from the store.
The Essentials
Business Name: My Breathing Space
Address: Unit 56 & 57, Cubao Expo, General Romulo Ave, Araneta City, Cubao, Quezon City
Contact Number: (02) 3439 7414/(+63) 9178801347
Operating Hours: Open on Mondays/Wednesdays/Fridays/Saturdays (12p.m.–8p.m.)
This humble compound is not only for the Tito's and Tita's but also for anyone who wants to dig into scrumptious food and refreshing drinks after a fair day's work. From speakeasy bars to classic diners, these are some notable restaurants inside the Expo where you can go to:
Tacio's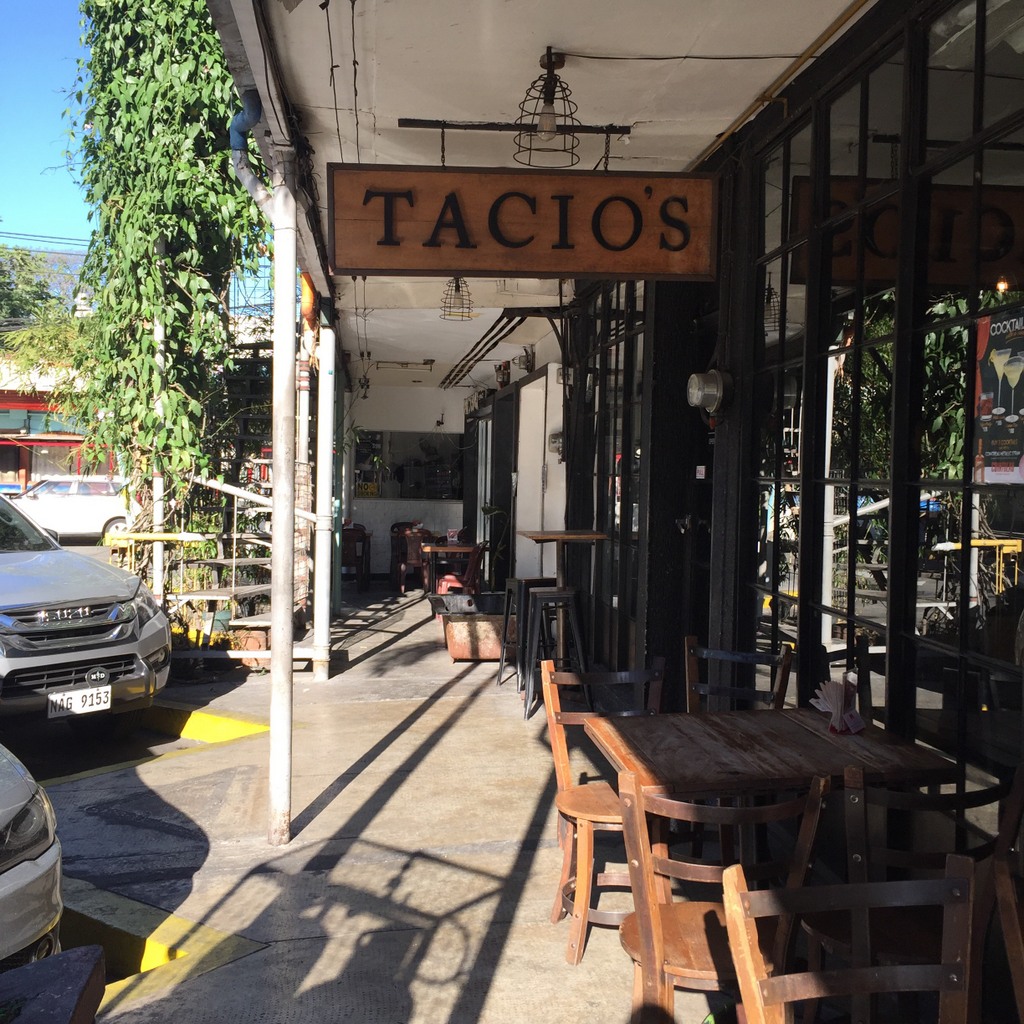 One of the few bistros inside Cubao Expo that's perfect for a TGIF hangout with friends. Tacio's is one busy establishment that is bustling with customers every night—a choice by most Expo enthusiasts. This two-story nightspot can accommodate several clients inside and out. Its interior reflects that of a classic Western tavern. Their mini bar, showcasing their exquisite collection of liquors, will greet every person who enters as it's positioned beside the entrance.
Expect nothing but efficient service from Tacio's team of servers. All of them can be seen in matching jet black uniforms whilst wearing pinstripe aprons. Their menu consists of delectable appetizers, mouth-watering dishes, and refreshing libations. From their crunchy fish 'n' chips and tacos to their savory steaks and sisig, you'll surely get your money's worth.
The Essentials
Business Name: Tacio's
Address: Cubao Expo, General Romulo Ave, Araneta City, Cubao, Quezon City
Contact Number: (+63) 9065612027
Operating Hours: Opens from 11:30a.m.—1a.m. the next day
Chef's Garage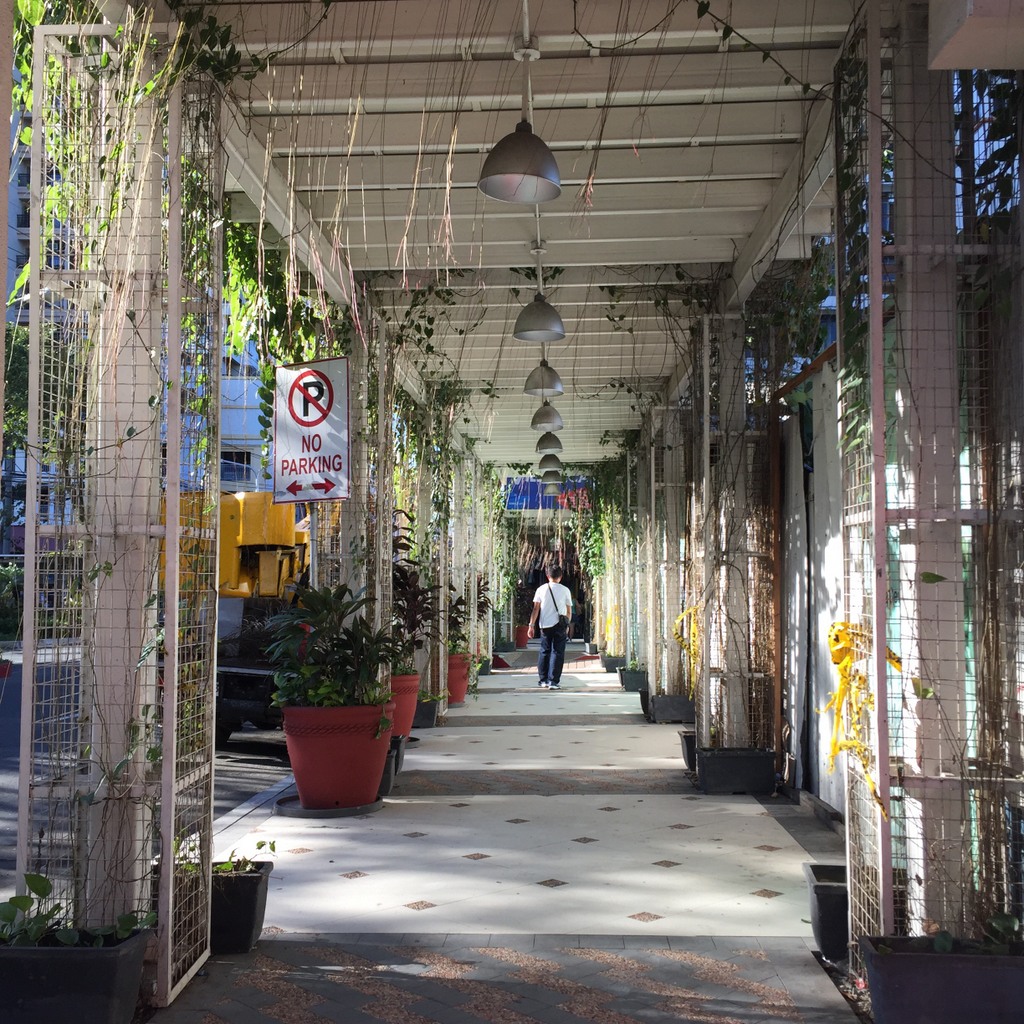 Inspired by the classic American diner, Chef's Garage is the place to be if you and your buddies adore fast food and bright neon lights. When it comes to retro, this diner speaks for itself. Going inside the establishment is like a trip down memory lane. Vintage poster ads, magazine centerfolds, and signage are hanged on every corner. At night, vibrant lights coming from their signage lit up the whole interior of Chef's Garage—as if these are the diner's beacon.
You have two options on where to dine at Chef's Garage; inside the diner or in front of their kitchen station. Yes, you read it right! This small restaurant has an open kitchen set up. This allows customers to see the staff prepare their orders firsthand—adding credibility to the establishment's service.
As for their menu, expect a selection of American and local dishes. Even though the food can be a little expensive, a single serving can be shared by two people. Every bite of their succulent hamburger, flavorful Buffalo wings, and Tapa rice can bring you to satisfaction and elation.
The Essentials
Business Name: Chef's Garage
Address: Cubao Expo, General Romulo Ave, Araneta City, Cubao, Quezon City
Contact Number: (+63) 9057751285
Facebook Page: https://web.facebook.com/chefsgaragecubao
Operating Hours: Opens from 12p.m.—11p.m.
If you're tired of seeing a pool of buildings, crowds, and vehicles in Araneta City, Cubao Expo can be your haven. A location that thrives inside a concrete jungle—revived to serve nostalgia every day.