Dapitan in Zamboanga Del Norte is well-known in Philippine history as the place where Jose Rizal was exiled. That alone makes it a centerpiece destination in Zamboanga Peninsula.
However, Dapitan has more to offer besides its illustrious heritage. From the cool, serene, and world-class beaches of Dakak to the bright lights of Gloria Fantasyland, this quiet seaside municipality attracts all sorts of visitors from all over the Philippines.
As well, the bustling city of Dipolog is just 35 to 40 minutes away from the municipality, so visitors are within easy reach of city comforts whenever they need it.
Once you reach the city of Dapitan, you'll find that there's something suitable for everyone. Here are some of them.
Memorable food
Food lovers will find no shortage of places to eat ion Dapitan, as restaurants literally dominate the seaside boulevard. One good example is Jana's Place and Halo-Halo, just a stone's throw from the local town square. While it is renowned for great halo-halo, they also serve a lot of different dishes, snacks, and refreshments, making it a great spot for both tourists and locals alike who wish to sample authentic Dapitan recipes.
World-class hotels
If you want a great place to stay in, there are a lot of hotels at the seafront, as well as the inner streets of Dapitan. For those who want to experience a bit of Dapitan's history, Travelbee Heritage Inn in Maria Clara Street, is a great choice. Just a couple of minutes away from the center of the municipality, it is strategically located near major tourist attractions and restaurants. The hotel is clean, affordable, and well-maintained. It has a restaurant and a cafe at the ground floor.
Jose Rizal Protected Memorial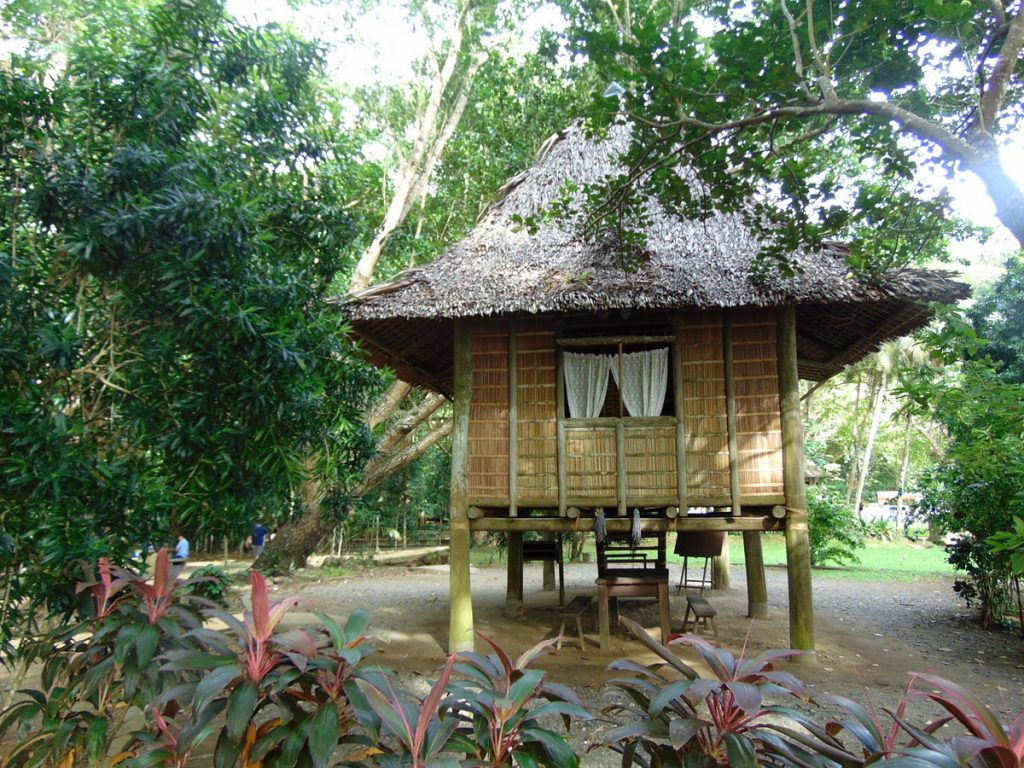 Let's not discount one of main reasons why people come to Dapitan: the Jose Rizal Protected Memorial. Here, one can see how our hero lived back in the day and appreciate well-manicured grounds, as well as numerous mementos and antiquated items inside the crisply maintained huts and the two-story Jose Rizal Museum.
By the time that you step out of the memorial grounds, you're sure to have gained extra appreciation for our great and colorful history.
Heritage Zone
Along with the St. James the Greater Church, you'll notice that well-preserved, old colonial-style houses and buildings are scattered around town – which is why the National Historical Commission of the Philippines decided to mark the municipality as a Heritage Zone.
Indeed Dapitan has something in store for everyone. Want something out of the ordinary? Try Dapitan. You'll surely love it.
How to get there
To reach Dapitan, one can get a direct flight from Manila via Cebu Pacific or Philippine Airlines, each flight lasting about 1 hour and 45 minutes. From there, it's just a matter of taking any mode of transportation to the seaside town's attractions or your accommodation of choice.
Alternatively, if you want to see the entirety of the ZAMBASULTA (Zamboanga Peninsula, Basilan, Sulu, and Tawi-Tawi) Region, you can take a flight to Zamboanga City, which offers plenty of routes to other airports in Mindanao. Start there and end your trip in Dapitan before booking a plane ticket from Dipolog for your flight back to Manila or other destinations in the Philippines.