Ever wondered what it's like to have your own farm or hacienda? There's a hillside farm stay in Cebu that lets you do just that: Alhibe Farm.
This Instagrammable Airbnb offers private earthy accommodations and a variety of nature-based activities that you can enjoy with family or friends. The farm only allows one booking at a time, so guests enjoy exclusive access to the entire one-hectare property for themselves.
Location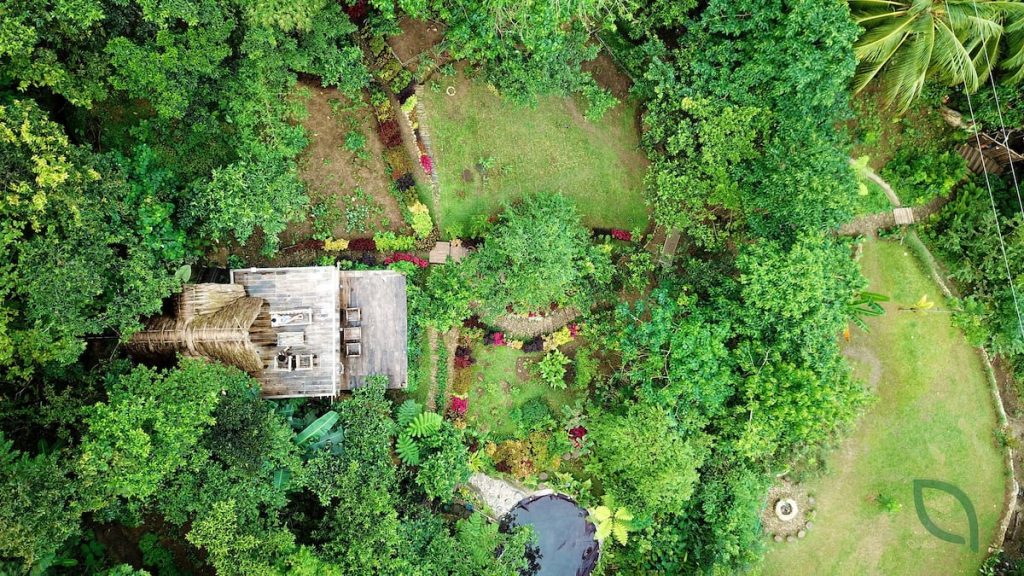 The lush mountains of Carmen encircle Alhibe Farm, offering guests an off-grid getaway where they can commune with nature in utmost peace and quiet. The land was originally tilled for agricultural use, until the owners decided to transform it into a boutique farm stay instead.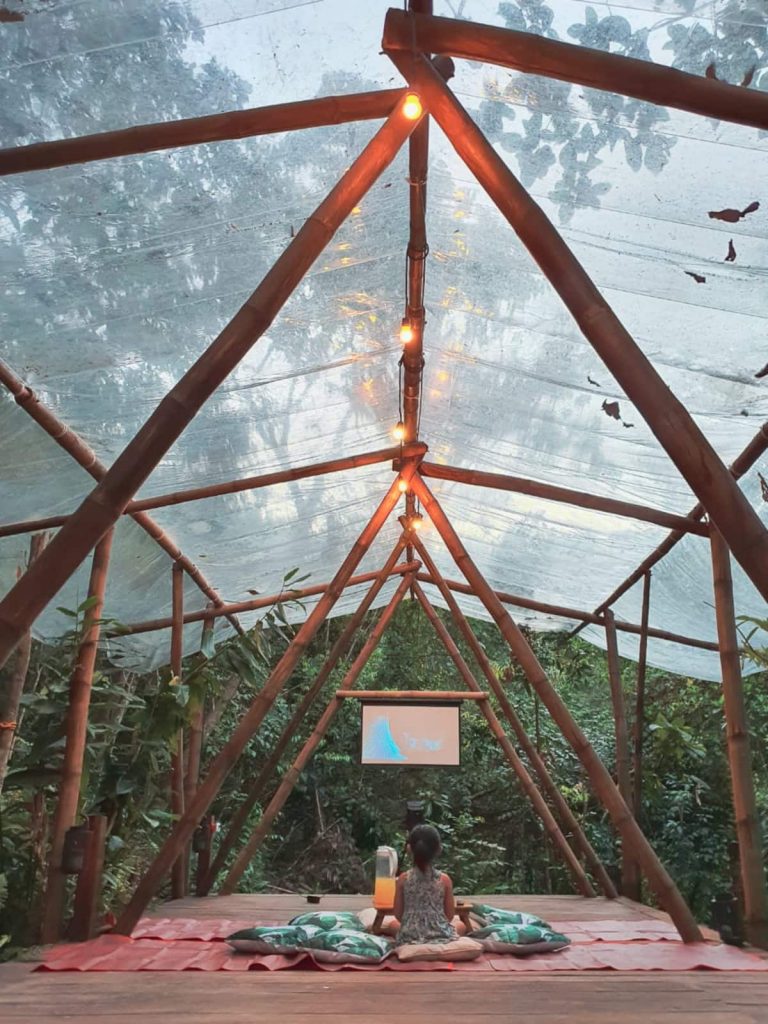 From Cebu City, it takes about a two-hour drive up north to the countryside in Barangay Sac-on, passing by steep hills and a river along the way. A 4WD would be best if you're driving straight to the farm.
Accommodations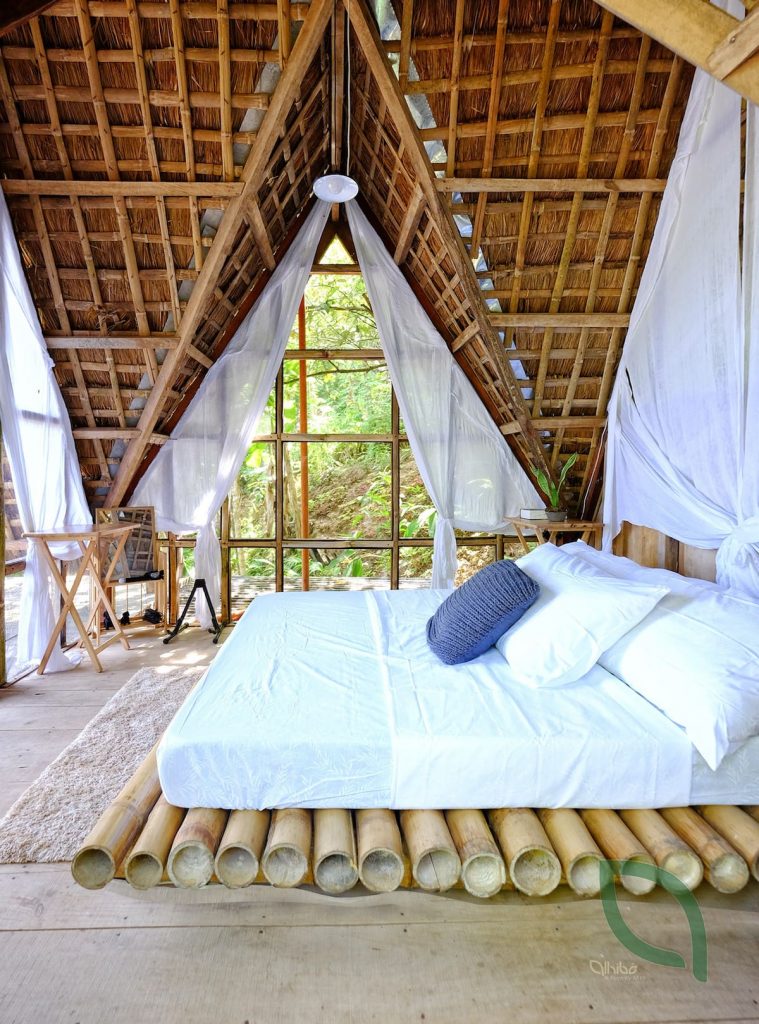 Alhibe Farm features a rustic one-bedroom hut and hillside glamping tents which comfortably accommodate up to 6 people. Up to 17 people may stay in the farm at any given time, but make sure to give them a heads-up prior upon reservation. Additional charges apply.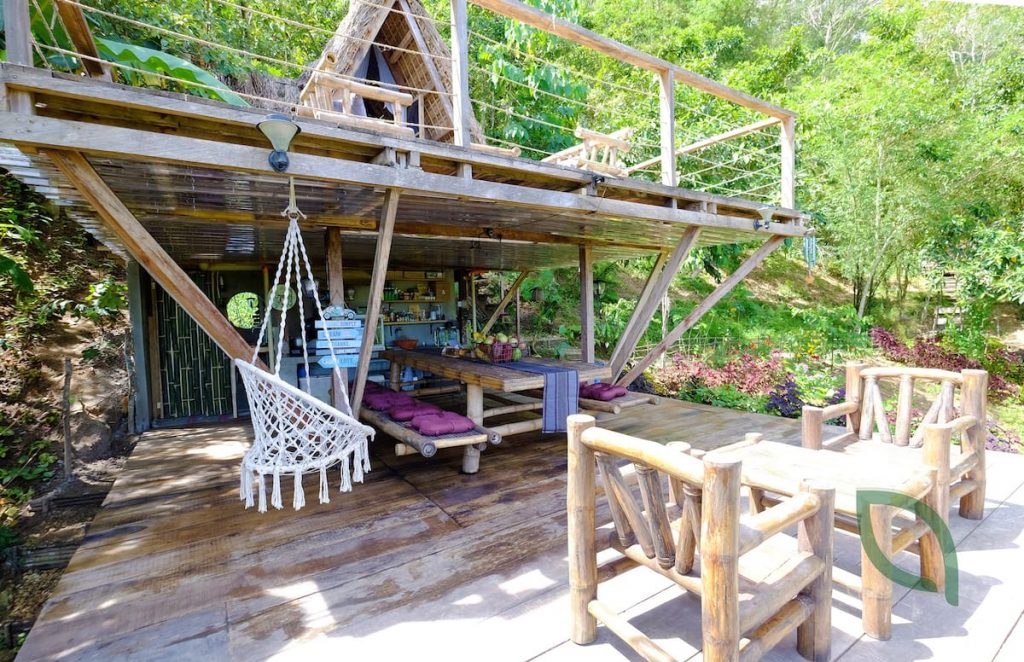 Light and airy, the Payag hut opens up to a gorgeous view deck where you can enjoy a hot cuppa with mountains in view. It comes with:
Common kitchen
Dining area
Indoor toilet and bath
Work desk
The deck at Payag can also be used for camping and outdoor activities.
Meanwhile, the glamping tents are perfect for large groups and offer a refreshing take on living with nature. Guests have access to a common outdoor toilet and bath, with the tree canopies overhead.
Amenities
Alhibe Farm's location makes it a catch basin of spring water coming from the surrounding mountains, making for soothing and refreshing dips in its spring-fed pool.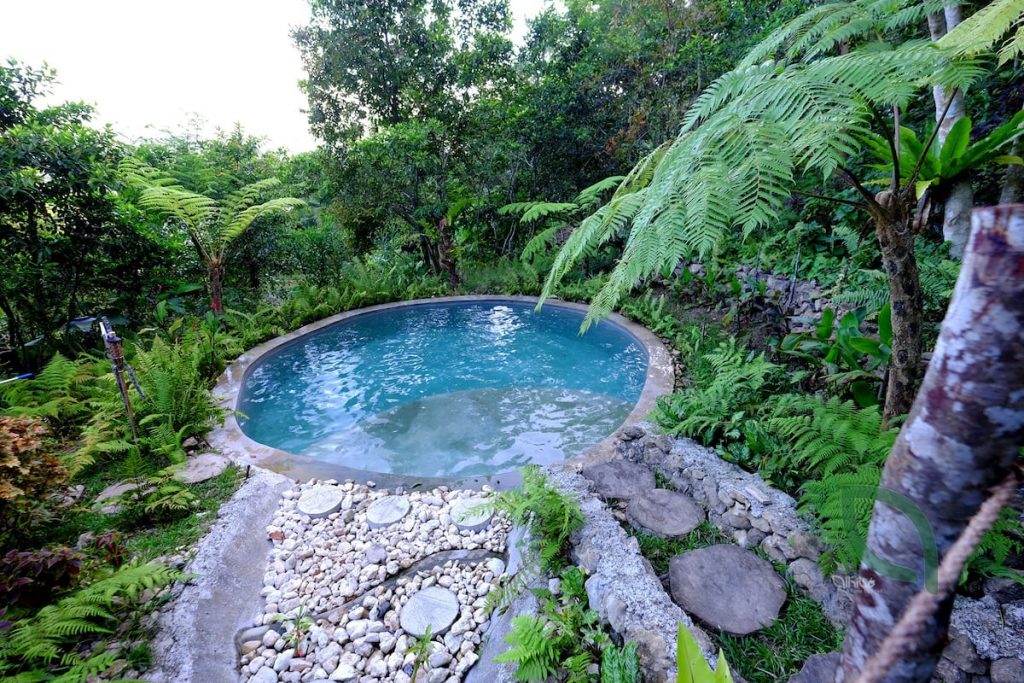 Apart from the pool, a host of other unique amenities await:
Bantawan, a covered bamboo deck within a mini forest.This is where dinner is served. Al fresco movie nights, complete with projector, can also be set up, as well as yoga sessions.
Bonfire pit
Kaduyanan, or hammock area
Alhibe Swing and Bird's Nest seats
Musical instruments and bluetooth speakers
Books
Board games and sports equipment
Activities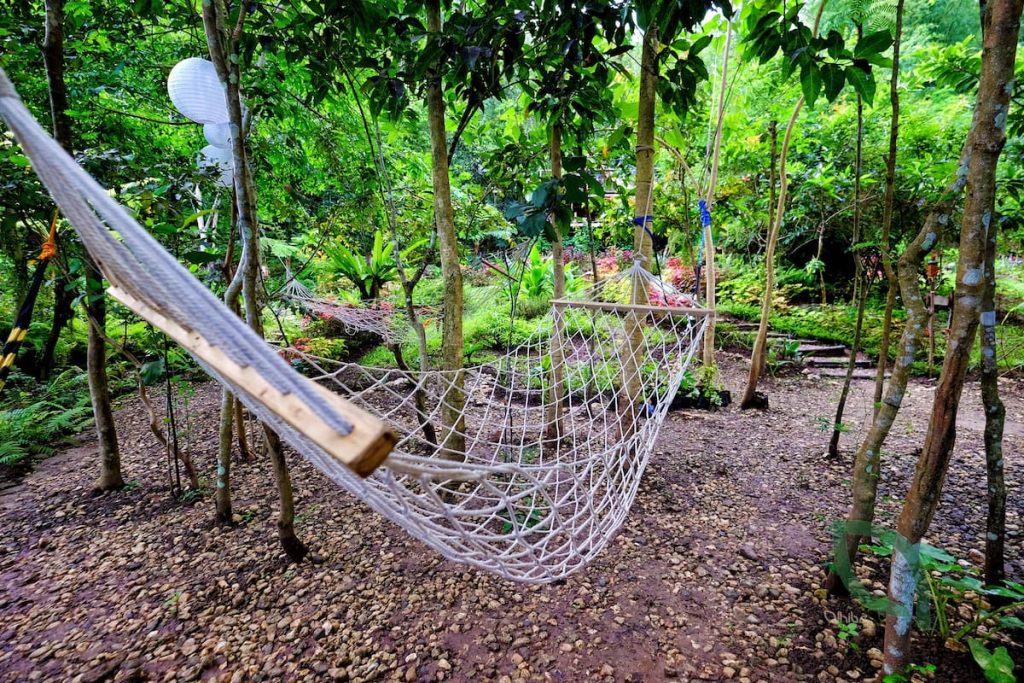 Nature aficionados will find a stay at Alhibe a treat, with plenty of outdoor recreational activities available. These include:
Nature walks at Baktasan,a forest trail
Bonfire and camping
Firefly watching
Star gazing
Swimming
Lazing around in the garden or hammock area
Rates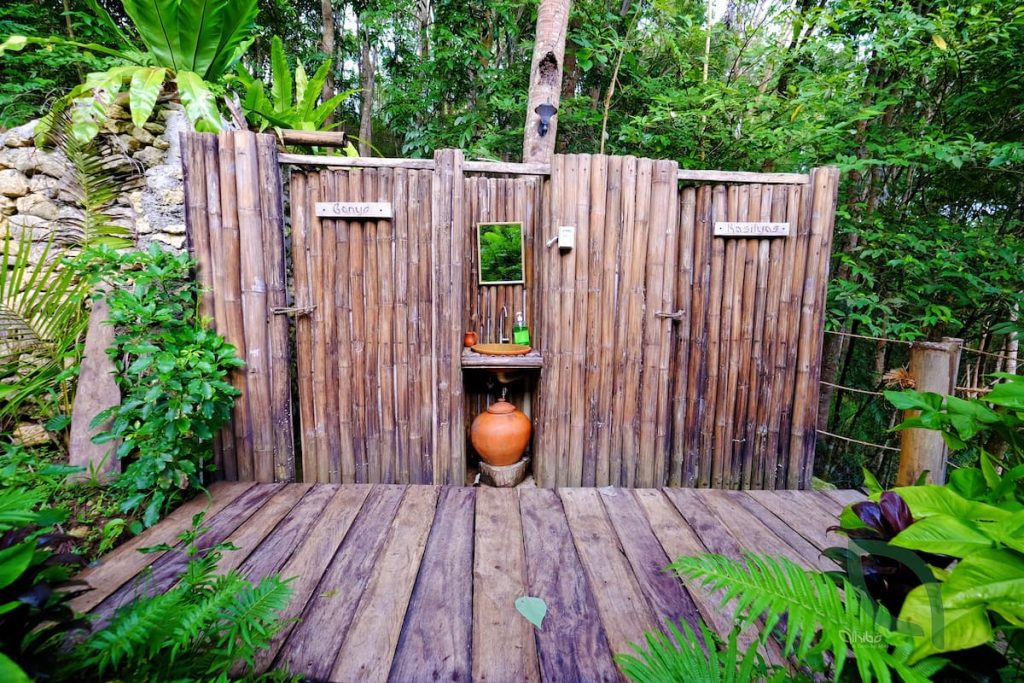 P9,364 per night for 6 guests, inclusive of:
Set breakfast meals and early dinner
Two parking lots for up to 2 vehicles and use of street parking (up to 5 vehicles)
Towels and toiletries
Pool use
Bonfire pit with 1 set of firewood
24/7 access to in-house staff, plus night guard from Thursday to Tuesday
A souvenir plant upon checkout
Use of all outdoor amenities
Other amenities with add-on rates:
Additional rates for guests in excess of 6:
P1,350 per head for guests ages 11 and up
P1,150 per head for guests ages 4 to 10
P200 for every guest visitor. Visitors are allowed only until 6 pm. Otherwise, they will be charged the full per-head rate.
Add-ons:
Movie night outdoor setup
Use of sound system
Use of outdoor tables, benches, or portable open tents for events
The Essentials