Looking for a new and fun place to visit in the metro to celebrate Pinoy pride? Lakbay Museo is the first interactive millennial museum in the Philippines that aims to highlight the best of the country right in Manila.
Designed with social media users in mind, this trendy museum that opened in July 2019 offers 14 unique experiences featuring 11 different destinations around the country.
Located on the ground floor of S Maison, Marina Way in the Mall of Asia Complex in Pasay City, this easily accessible museum can be explored in two hours or less. Here, visitors can immerse themselves in different aspects of Philippine culture, from festivals, to food, to top tourist destinations in the country.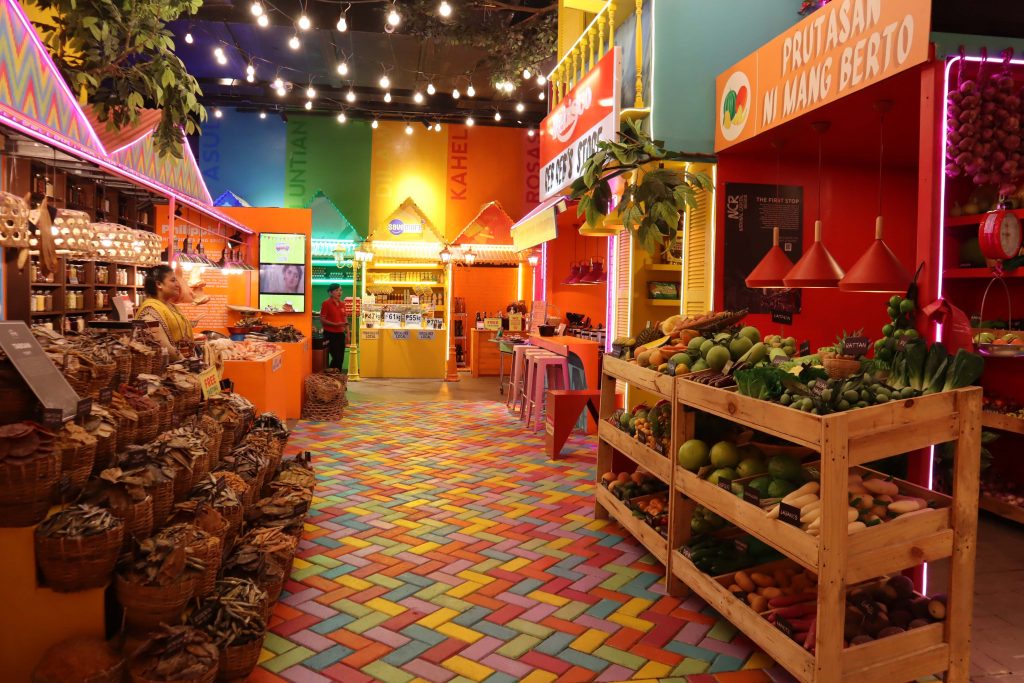 The full-blown educational and cultural experience makes it an ideal spot for international tourists in transit in Manila, families with kids, school tours, and millennial travelers looking for a new place to visit in the city with friends.
Visitors get to choose how they enter the museum from three main entrances. Slide down from an airplane, climb into a jeepney or hop aboard a vinta to walk down the rainbow-bricked path leading to the cultural marketplace.
A native hut designed in the manner of Lucban's Pahiyas Festival provides a festive backdrop for photos, along with stalls decorated with replica garlic, empanada (meat pies) and Vigan longganisa (native sausage).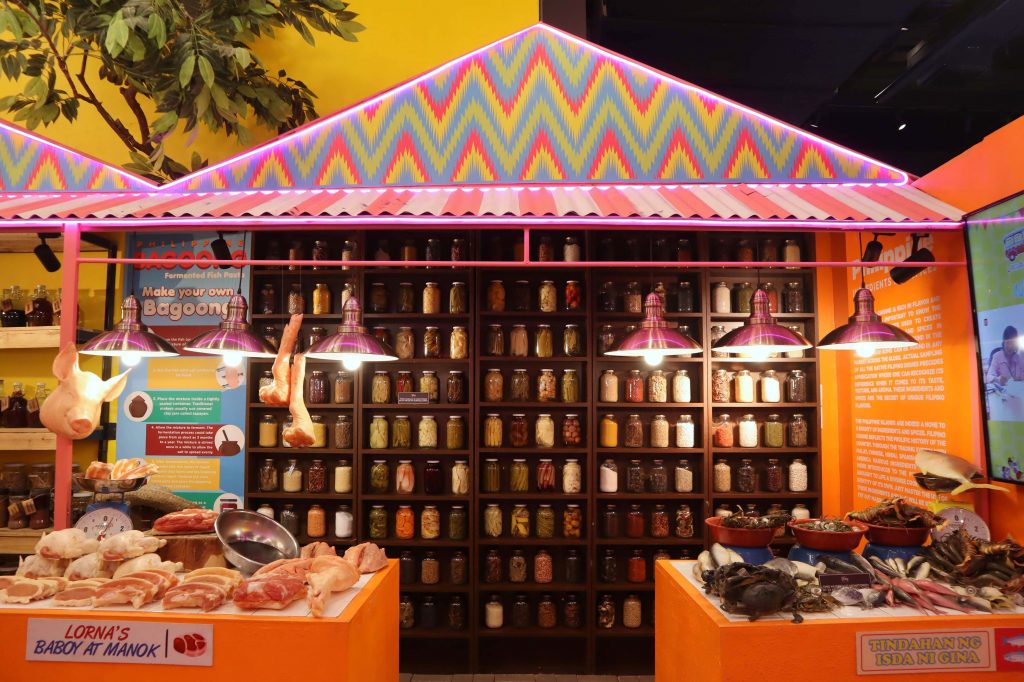 Visitors are encouraged to interact with the displays, take photos in the colorful, Instagram-ready booths and pose with the quirky props like replicas of street food or while wearing traditional Ivatan headdresses. Traditional dances are performed hourly, with guests encouraged to join in the merriment.
The market-style stalls display different variations of Filipino staples including rice, fish, vinegar, condiments, coffee beans. Adults can even try liquor tasting with small shots of different flavors of lambanog.
Meanwhile, kids will enjoy jumping into a ballpit-like area filled with rice grains or trying to balance rubber pots on their head.
Lakbay Museo highlights trivia about the Philippines through eye-catching displays, giving visitors a crash course on what the country has to offer.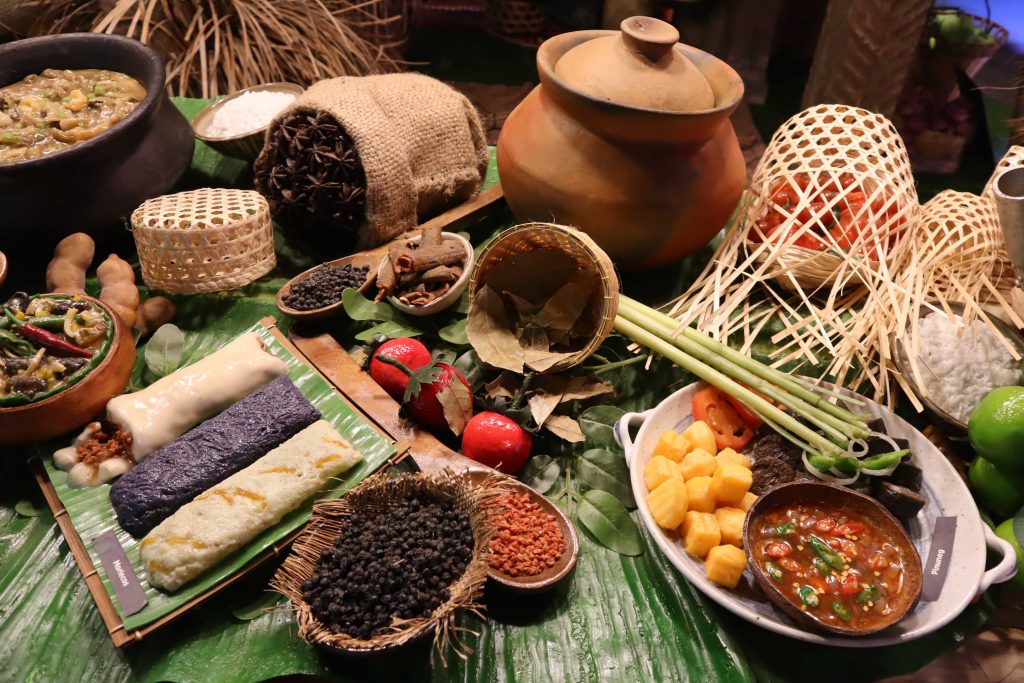 Walk through recreated displays of the country's iconic landmarks, such as Mayon Volcano or Calle Crisologo, sample regional cuisine and local delicacies like halo-halo, see different handwoven textiles from weaving communities around the country, or listen and try your hand at playing traditional musical instruments from Mindanao.
Besides promoting Filipino culture, Lakbay Museo does its part to help the environment. Most of the museum's displays were built using recycled materials. In fact, the replica of Barasoain Church, a landmark from Bulacan, was constructed from old tires and used rubber slippers.
Adding to the cultural experience is the fact that the museum provides job opportunities to out-of-school youths, persons with disabilities, and senior citizens.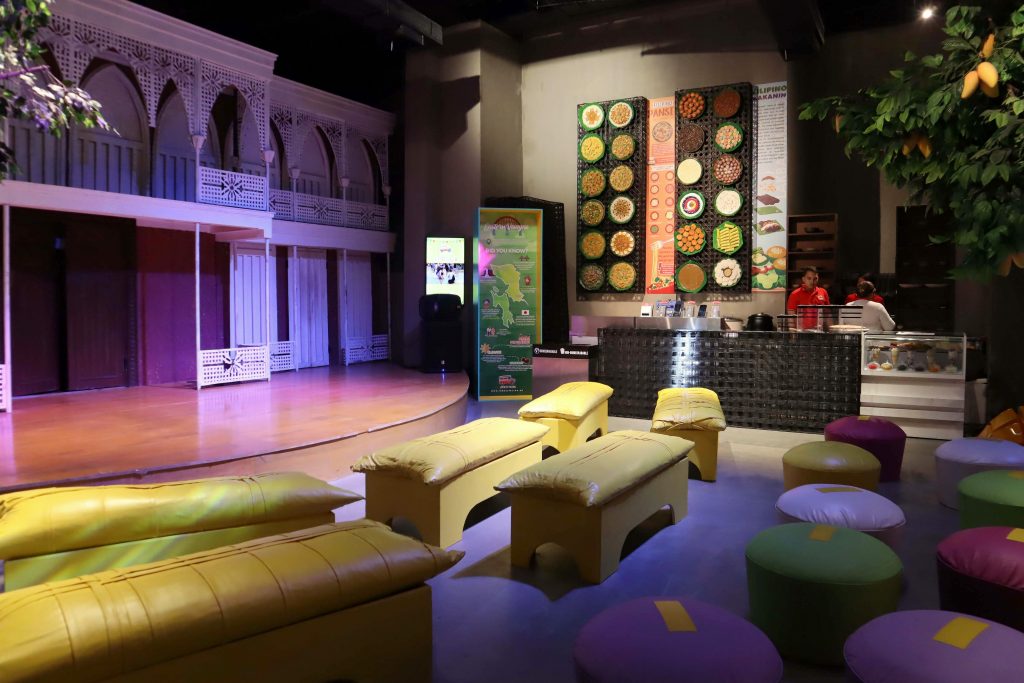 Entry to Lakbay Museo normally costs P799 for those who choose to walk-in and during holidays, and weekends. However, guests can get special discounted rates of P699 by booking tickets online.
Each ticket comes with twelve (12) chips that guests can use as payment to get items like favorite Pinoy candies, native treats, and more. The goods normally cost around 1-4 chips each.
For those who want to take home souvenirs, Lakbay Museo also contains a well-curated souvenir shop with unique products from micro, small, and medium scale enterprises all around the country.
The Essentials
Business name: Lakbay Museo
Address: Level 1, S Maison at Conrad Manila, Marina Way, Mall of Asia Complex, Pasay, 1300 Metro Manila, Philippines.
Contact: (02) 2531069
Operating hours: 10 AM to 10 PM but last call is 9:00 PM
Maps link: https://goo.gl/maps/YKs9VrWCjrWayYQD6