These days, most of us could use more time in the great outdoors. After months of being stuck at home due to the lockdown restrictions, the thought of reconnecting with nature away from other people sounds like a dream come true.
For those looking for a modern space with easy access to nature spots like waterfalls and rivers near Manila, The Cliff at Naculo Falls in Laguna offers a great option.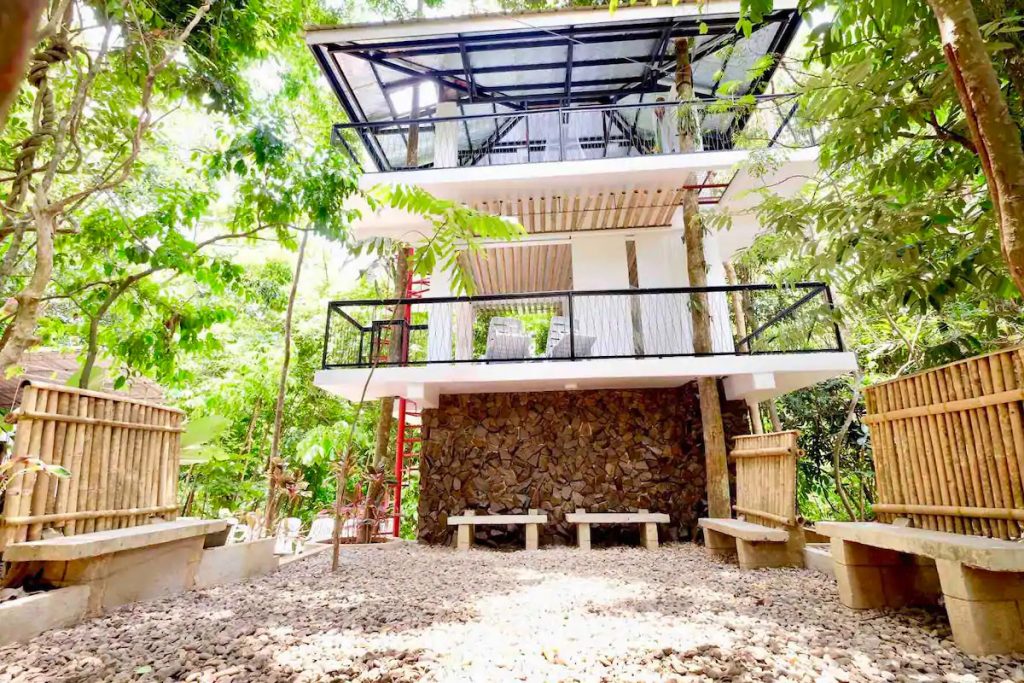 The eco-sanctuary offers an ideal venue for family weekend getaways, barkada outings, romantic getaways, and prenup photo shoots. The Cliff is ideal for those who want to unplug and reconnect with nature and loved ones or experience "glamping" for the first time.
Location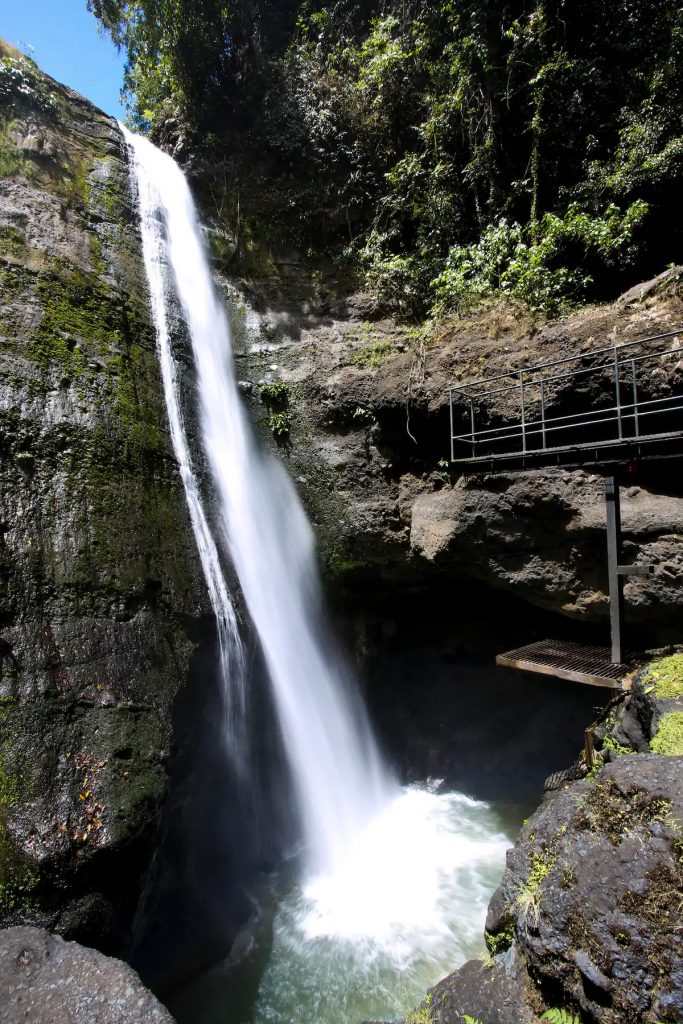 The Cliff is a private eco-sanctuary located in Cavinti, Laguna, just a few meters away from Naculo Falls, and about a 20 minute-drive from Pagsanjan Town. The Cliff provides a remote escape from the city, roughly 3 hours away from Manila, accessible by private vehicles.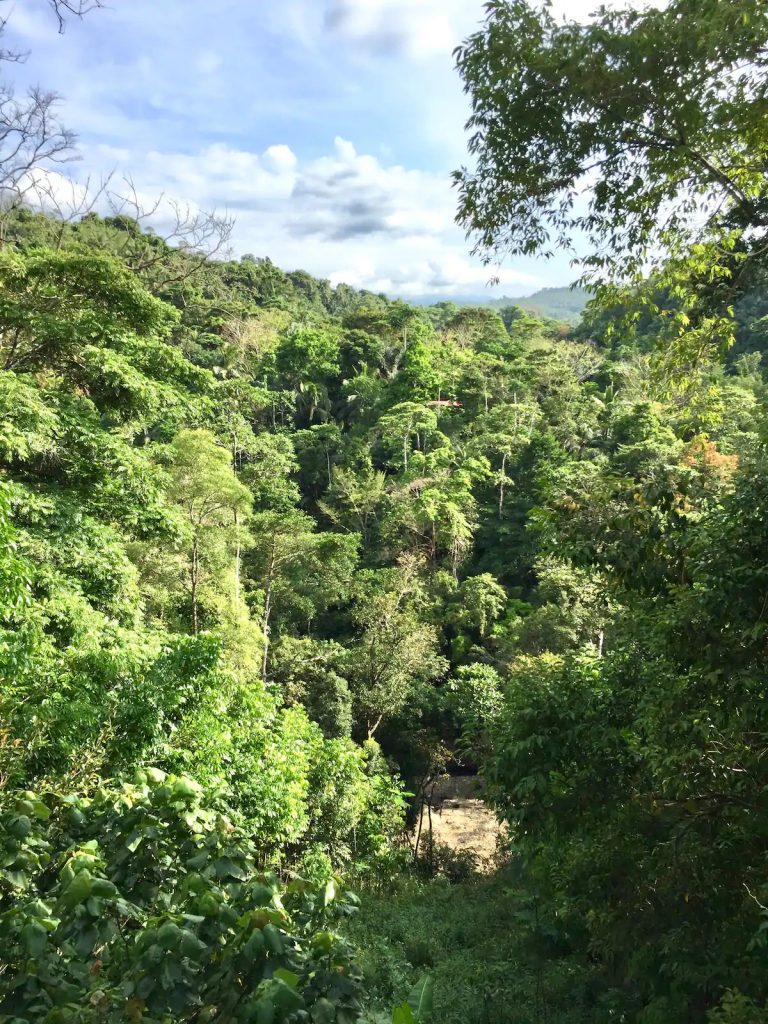 The property is bound by four cascades and is nestled in the middle of an untouched forest, offering guests an immersive experience in nature. Guests get exclusive views and access to pristine waterfalls, while relaxing in a homey, modern space set amid lush terrain.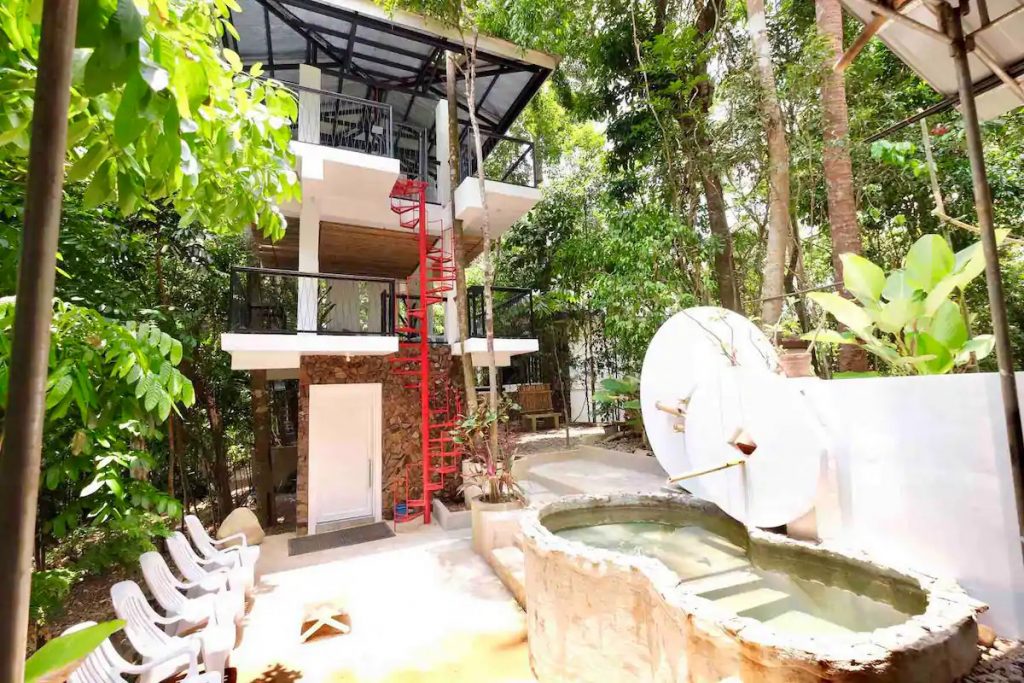 The Airbnb property is a private family vacation house owned by a Superhost couple originally from the Philippines but currently living in Dubai. While in the Philippines, they usually spend quiet times in the property, and eventually decided to open their home to guests for overnight stays. While abroad, the property is managed by caretakers who attend to guests.
Accommodations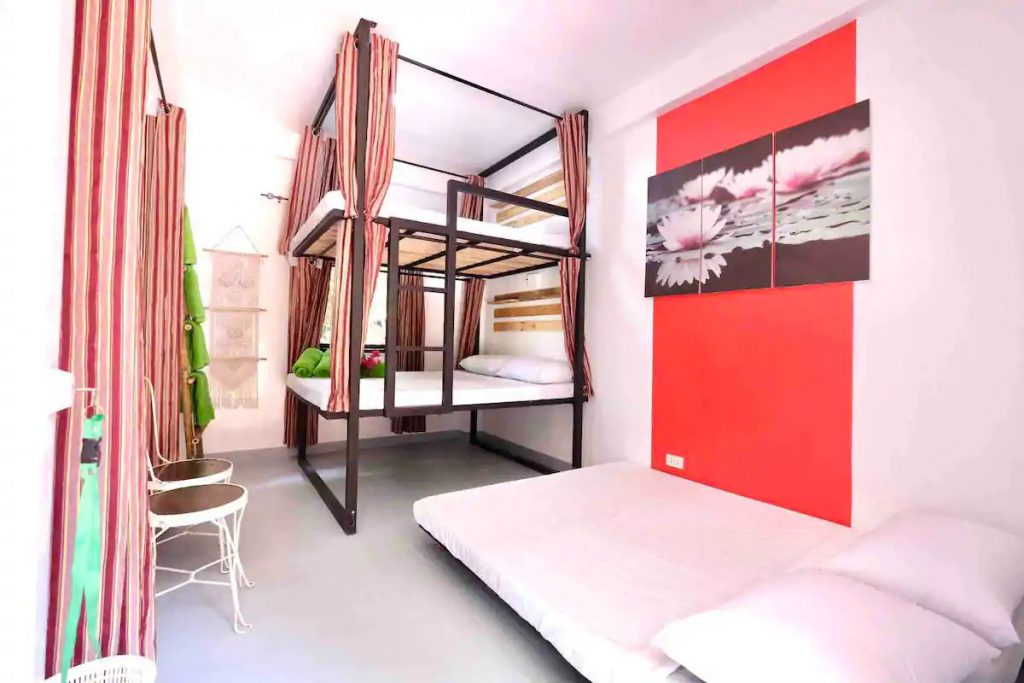 The Cliff at Naculo Falls can accommodate a maximum of 12 persons. Guests can stay in the modern guest house surrounded by nothing but greenery.
There is one indoor cabin room with 3 queen size beds, which can comfortably accommodate 6 people. It is fan-cooled, allowing you to breathe fresh mountain air and dewy breeze from the waterfalls.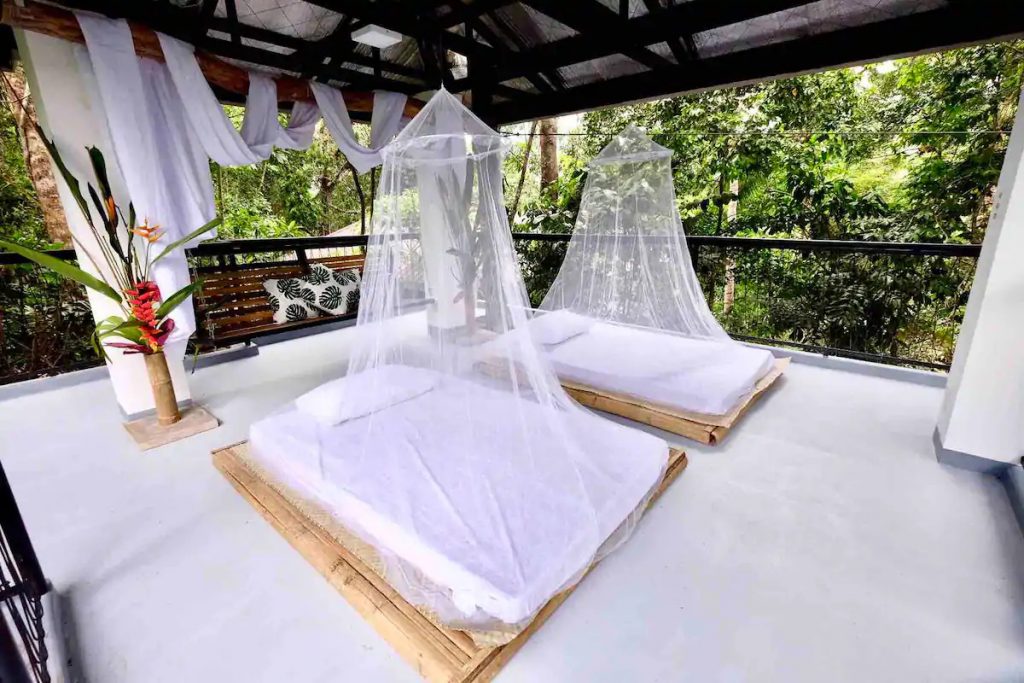 Those who prefer the outdoors can enjoy staying in the hanging beds in an open veranda.
Amenities & Food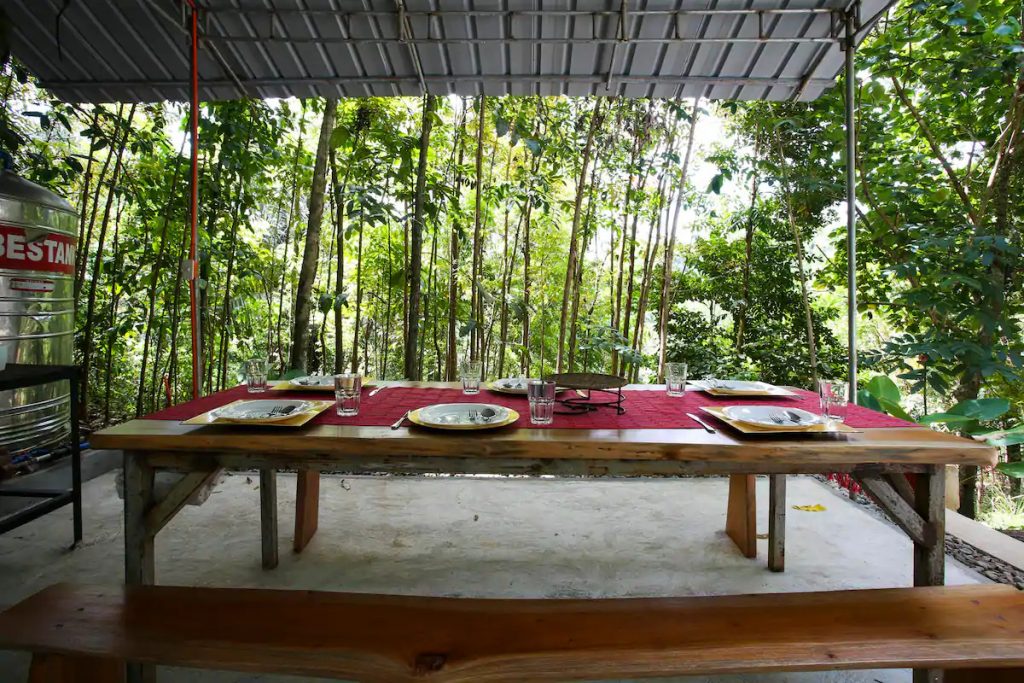 The property has a kitchen equipped with basic cooking tools, but guests are advice to ask assistance from caretaker when operating appliances. For dining, the Airbnb has an outdoor area, which includes the use of utensils and cutlery.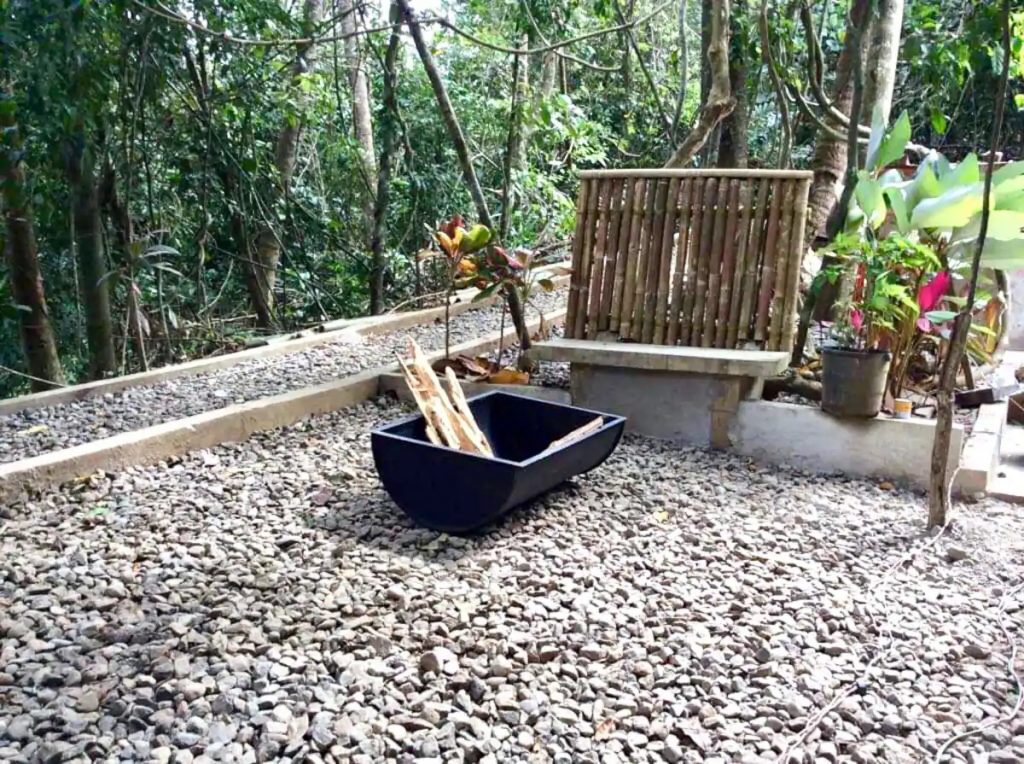 While complimentary breakfast is served, guests are advised to bring and cook their own food for other meals unless prior arrangements are requested upon booking. Guests should take note that there are no restaurants or supermarkets nearby, so be sure to bring enough supplies for your stay.

The Perks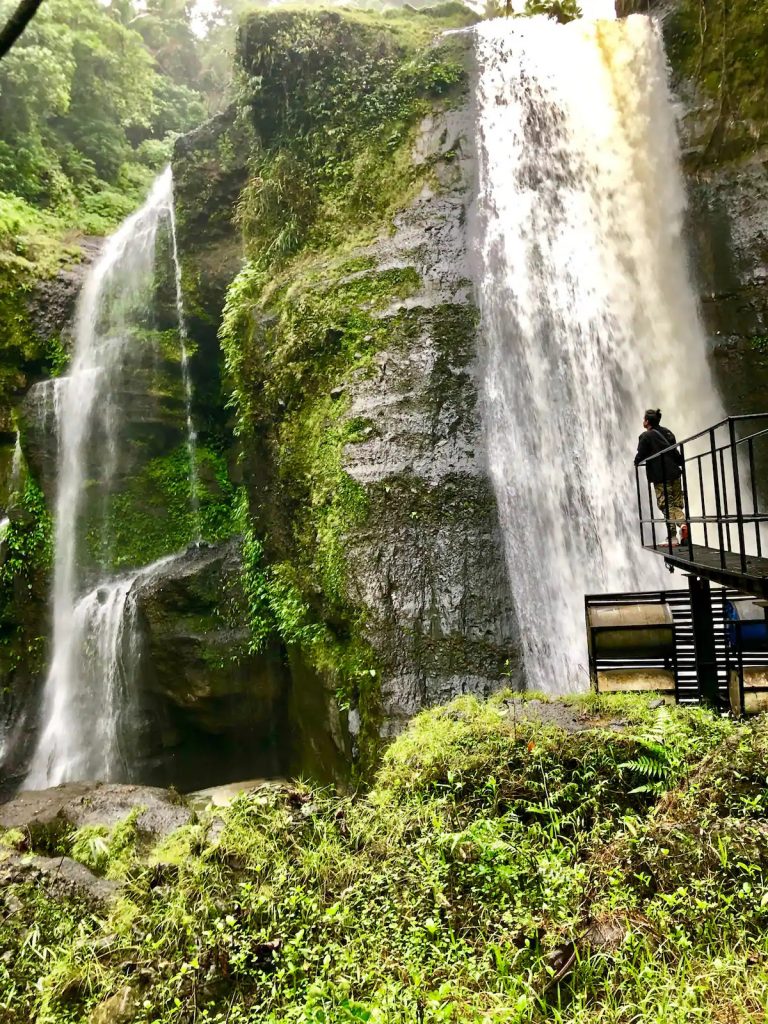 The highlight of any stay at The Cliff is the access to the private waterfall. Since The Cliff is located a few meters away from Naculo Falls, guests can enjoy its exclusive breathtaking view via a private viewing deck easily accessible by a 10-minute walkway.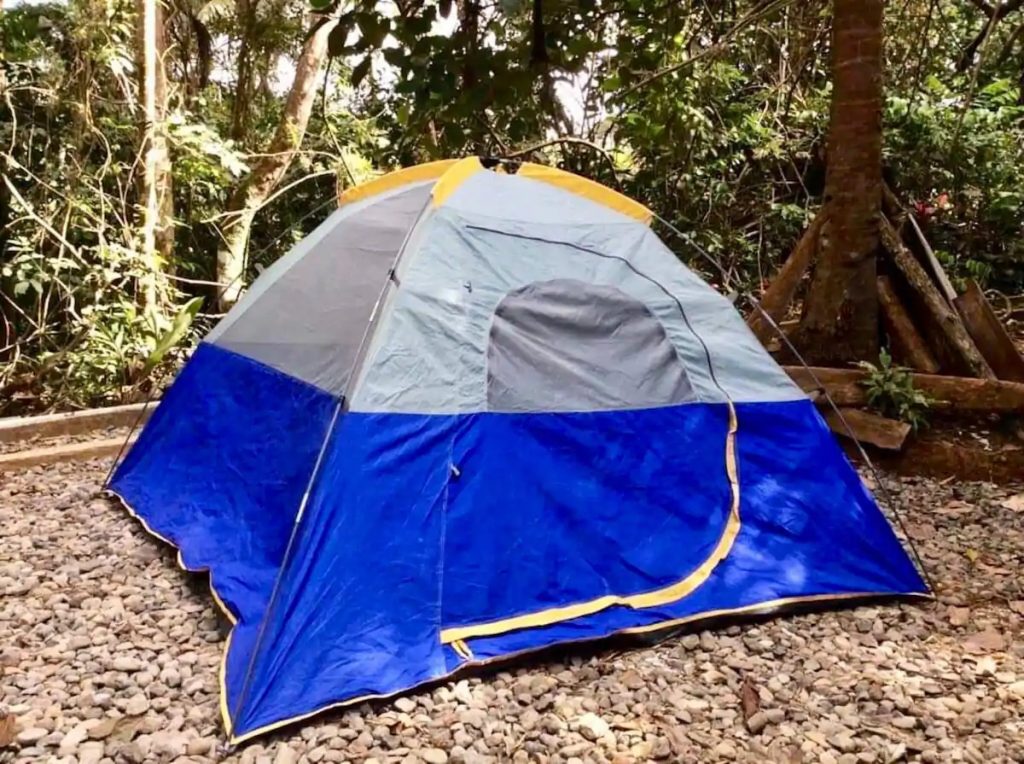 For safety reasons, visitors need to undergo a briefing by staff and caretakers. Guests who are rowdy and intoxicated and unsupervised children will not be allowed to visit the falls. The property will not be liable for any accidents.
At night, fall asleep to nature's orchestra, with the sounds of different creatures and the gushing water. Guests can enjoy the scenery while relaxing in the mini dipping pool.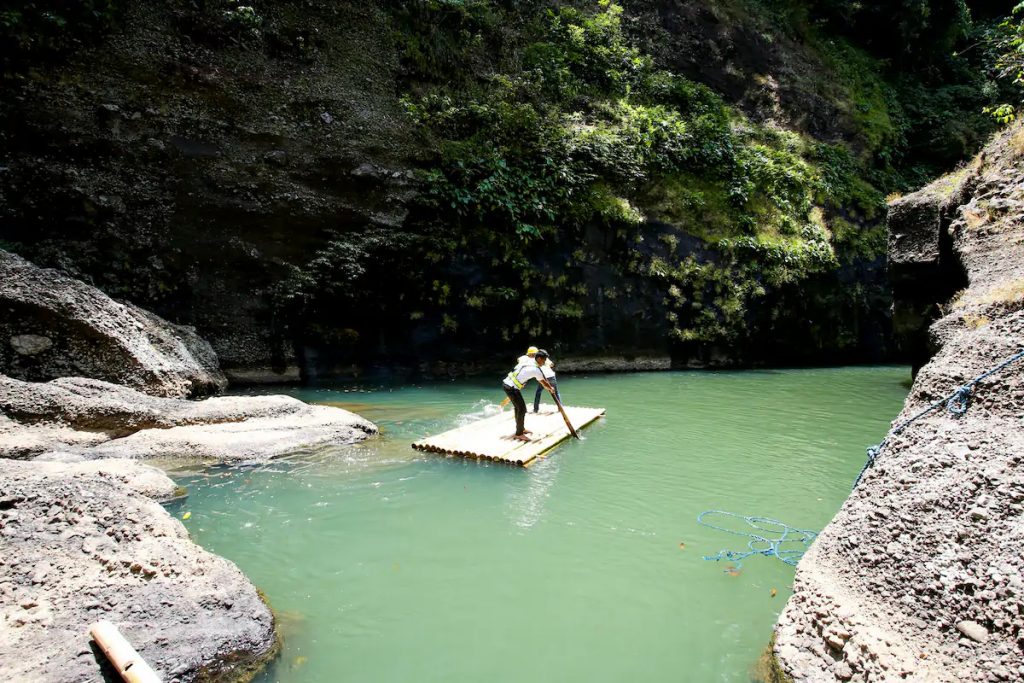 Because of its remote location, mobile signal is very limited at the resort. As such, The Cliff is an ideal space to reconnect with others and go on a social media detox.
Take note that while the property is not suitable for infants under 2 years, pets are allowed.
Rates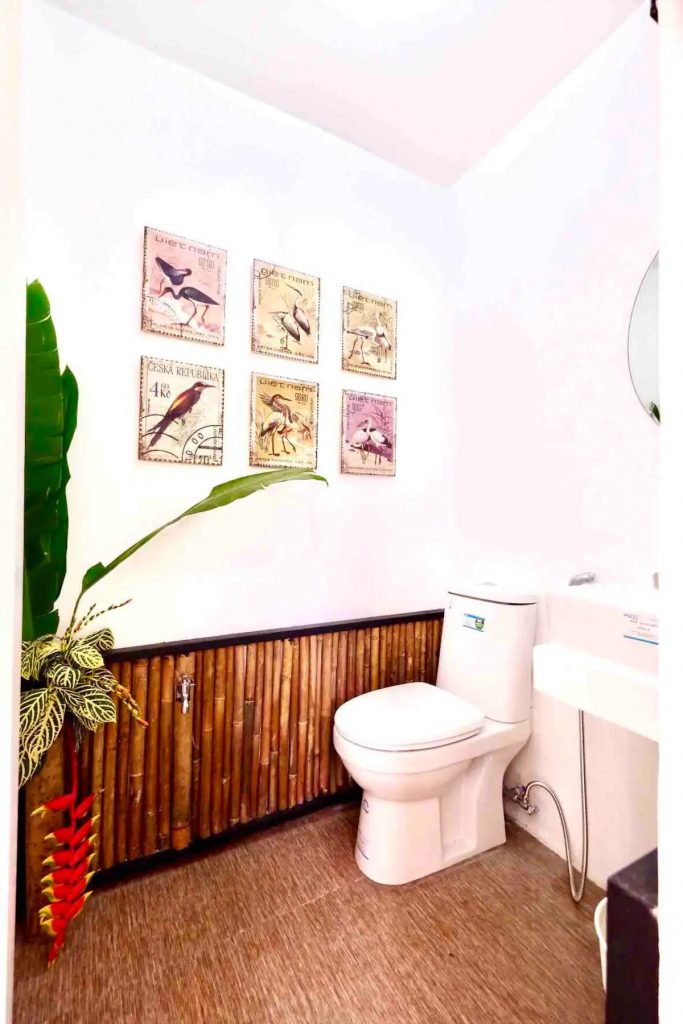 The quoted overnight rate of Php 5,500 per night is good for 4 guests. Overnight stays at the property include sleeping accommodation for 4 persons (maximum of 8 persons at 1,200 PHP/pax if beyond 4 guests), complimentary breakfast, use of kitchen and dining facilities, trekking, and private access to the viewing deck of the waterfalls.
Health & safety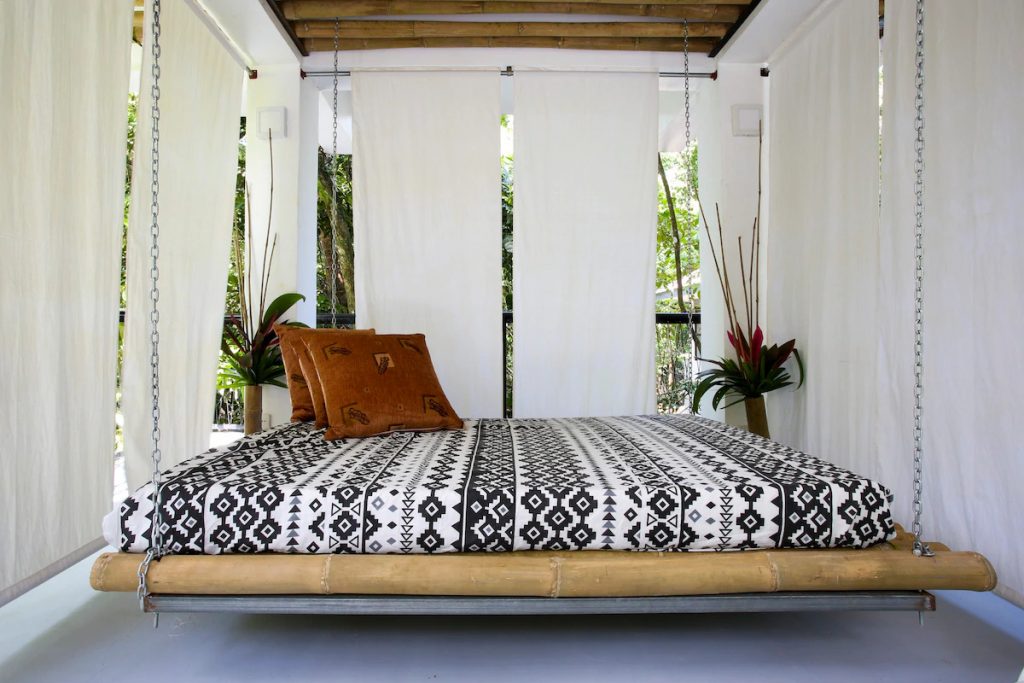 During the COVID-19 pandemic, all hosts and guests must review and follow Airbnb's social-distancing and other COVID-19-related guidelines.
Guests who have recently stayed in the Airbnb property describe it as "a much needed breath of fresh air," a "private, clean and secure" getaway and a perfect destination for post-pandemic trips out of Manila. Guests have also praised the property's caretakers for being very kind and helpful.
The Essentials: