Looking for a relaxing and peaceful stay while on a vacation in Coron in Palawan? Bacau Bay Resort offers the newest gateway to exploring this island paradise.
Situated just 30 minutes from Busuanga Airport and a five-minute drive from the main Coron town proper, Bacau Bay Resort offers a tranquil resort where one can enjoy top-class amenities, natural views of the mangrove forests, islets, a private artificial beach under the trees and an exclusive port for island-hopping tours.
Here's a glimpse of what to expect when you stay at Bacau Bay Resort.
Exclusive jetty port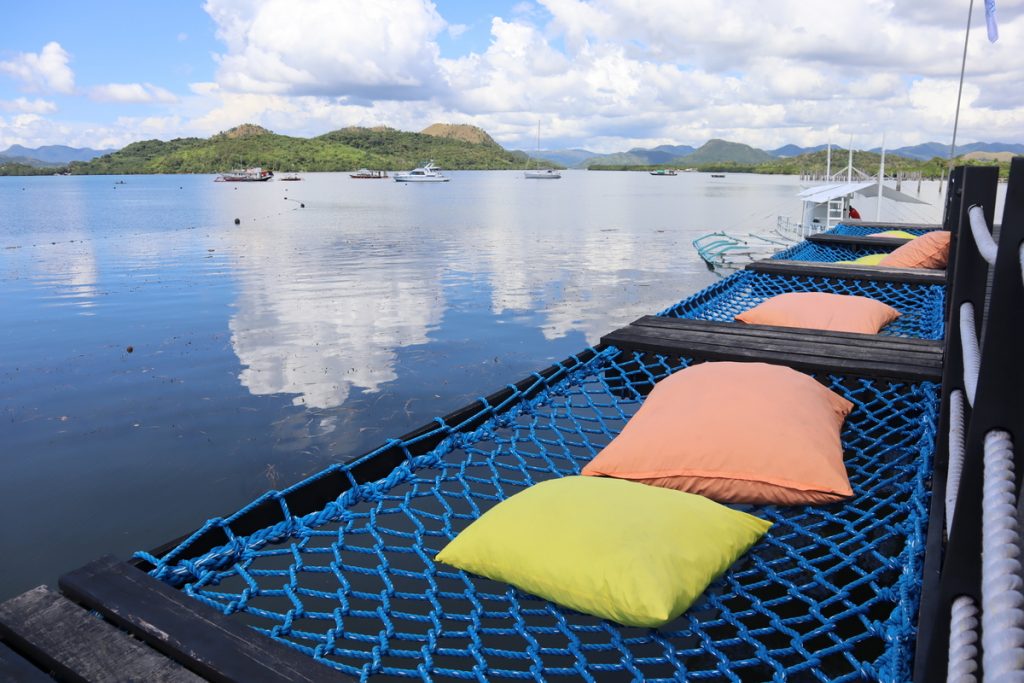 What sets Bacau Bay Resort Coron apart is its private pier, providing a convenient jump-off point for guests to explore Coron's natural wonders without having to pass through the town proper's pier.
From the exclusive jetty port, guests can easily head to top tourist spots including Kayangan Lake, Twin Lagoon, go snorkeling. On a lunch trip to the exclusive Paca Island, guests can try Stand-Up Paddle boarding, kayak their way to Coron Youth Club Beach or just take a siesta on bean bags and mats situated in native huts overlooking the ocean.
Accommodations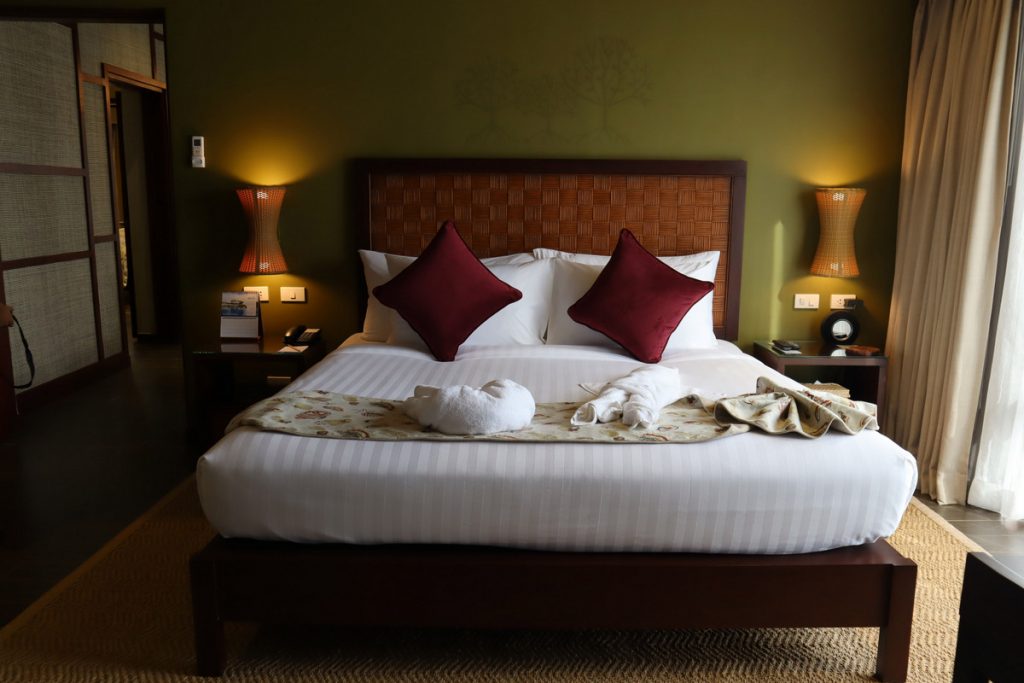 Bacau Bay Resort boasts of 64 deluxe rooms, 15 premier suites and a Presidential Suite, ranging from 32 sqm to 144 sqm in size, each with an added balcony extension for guests to enjoy the natural view. The rooms are best for couples, honeymooners, families, international tourists, and divers who want to relax close to nature away from the crowds.
Lounging areas and hammock beds spread about the resort's gardens and jetty port invite guests to just lounge and enjoy the natural views, with cocktails in hand.
Restaurant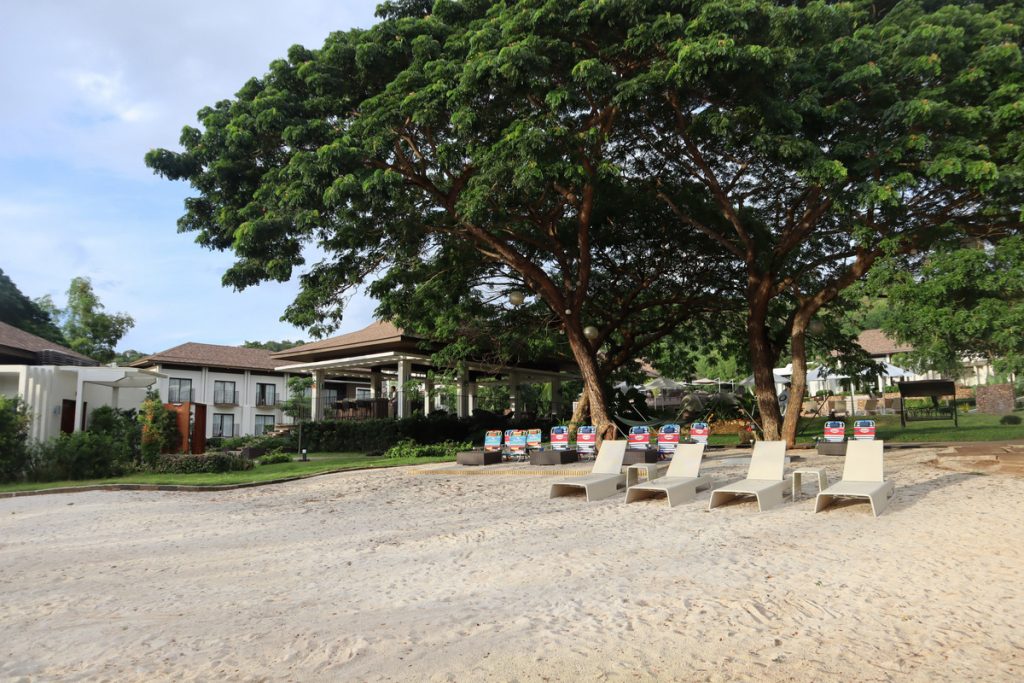 Amihan Restaurant serves a breakfast buffet with dishes made from locally-sourced ingredients like cashew, tropical fruits and freshly caught seafood. Pugon Café serves classic Italian favorites like pizza and pasta in an al fresco area with a view of the mangroves and the man-made beach. Recommendations include the Pasta Aglio Olio con Kibao, pizza topped with salmon and Cajun Garlic Shrimp Skewers. The jetty side bar serves
For drinks and cocktails, guests can shoot the breeze at the resort's jetty port's bayside bar, which provides picturesque sunset views.
Swimming pool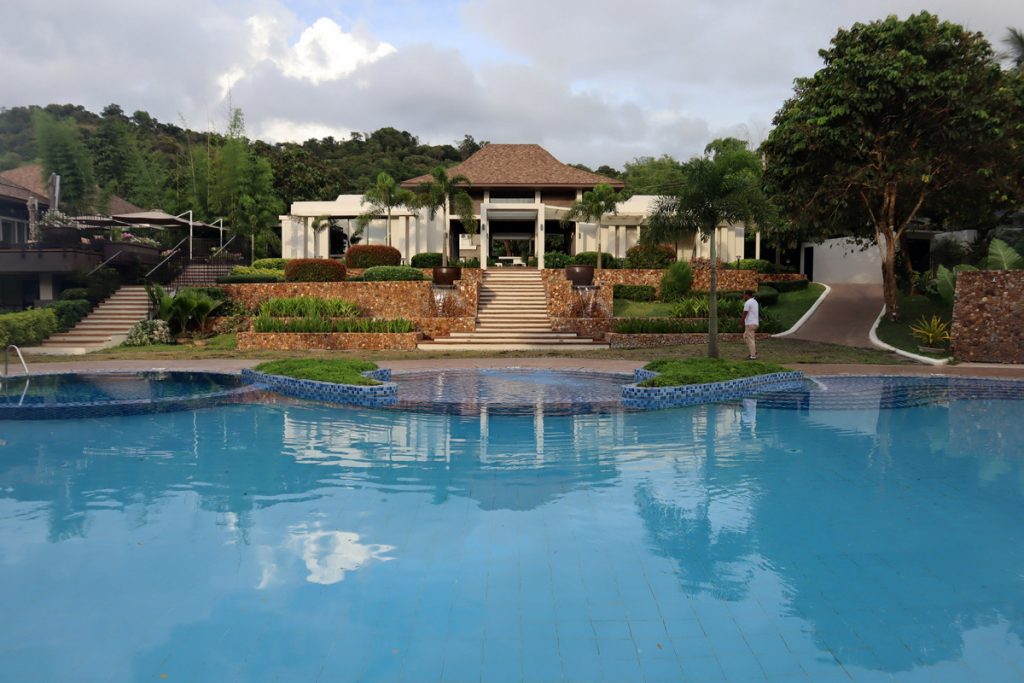 At the center of the resort is the elegantly designed swimming pool with various lounge chairs and swing beds for ultimate relaxation. Visitors who still didn't get their fill of the water after a day of island-hopping will enjoy cooling down here at night.
Other amenities
The resort's in-house Alon Spa provides therapeutic massage services using organic earth-to-spa elements and natural scents and oils like peppermint, lavender and lemongrass.
For discerning travelers, Bacau Bay Resort Coron promises to provide luxury accommodations, top-notch service and a quality getaway.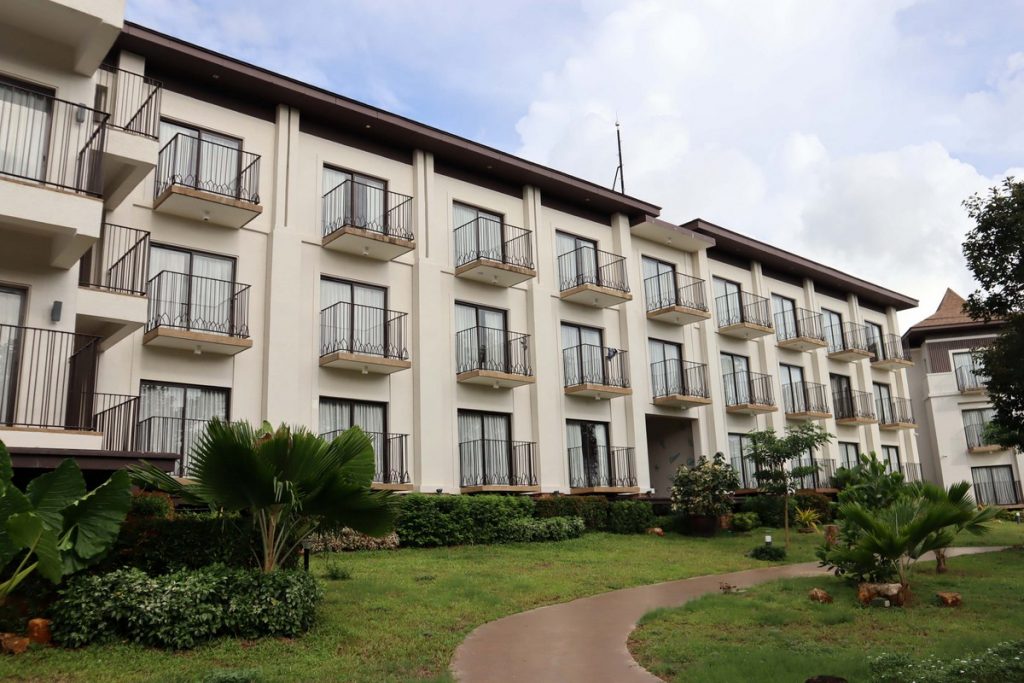 How to get there 
Local air carriers offer multiple daily flights to Coron. From the airport, vans are available to take you to Coron Town, about 45 minutes away. Bacau Bay Resort also offers airport shuttle service.
The Essentials