When it comes to luxury vacations on the sandy beaches of San Juan, La Union, there's one name that always comes to mind: Kahuna Beach Resort and Spa.
The only four star resort in San Juan, Kahuna rests on one of the most scenic spots in the surfing destination, boasting 40 well-appointed Balinese-inspired accommodations by the beach, and a roster of world-class facilities that collectively earned it the Certificate of Excellence Award by Tripdvisor.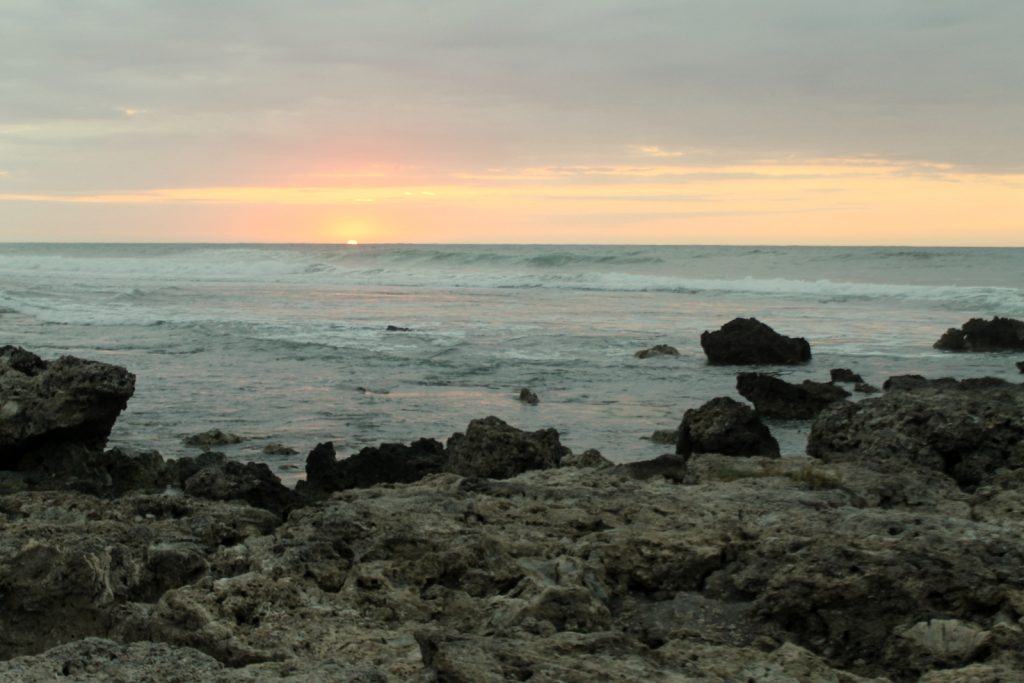 Here's a glimpse of what you can expect from a stay in Kahuna.
Rooms
Kahuna's collection of garden and pool villas, suites, and rest house are infused with Balinese and Filipino design, using native materials and white stucco walls.
Types of rooms:
Standard Garden Rooms (25) –the most basic type of rooms. These rooms are surrounded by manicured gardens and are all fitted with a minibar, safety deposit box, en suite bathroom, queen size bed, and a private patio. One room can accommodate 2 persons, but families or friends traveling together may request the Duplex Garden Rooms.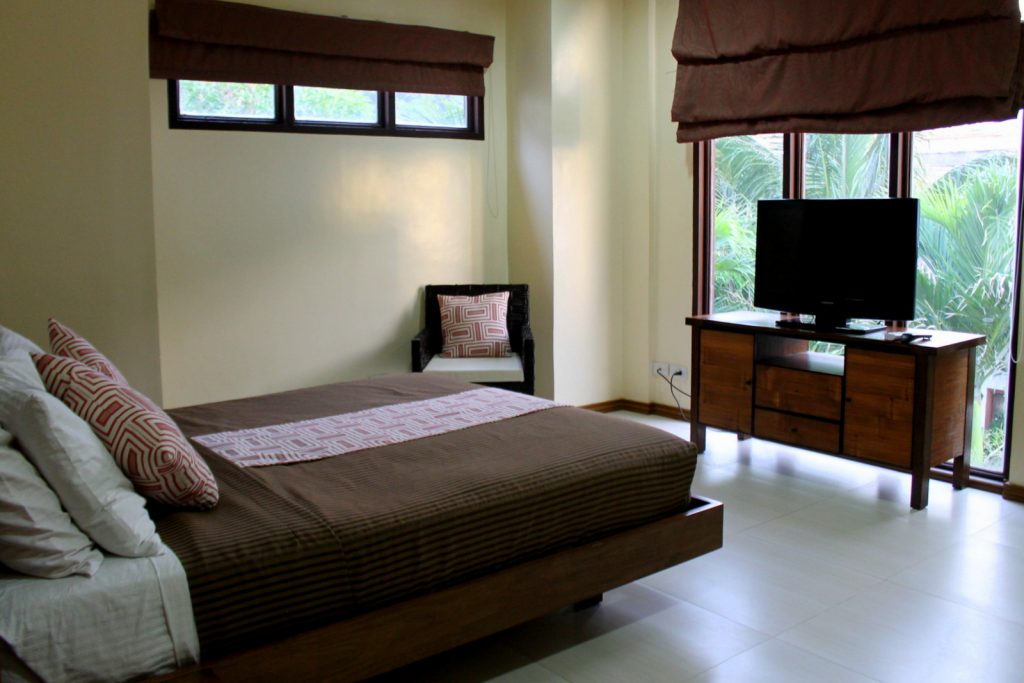 Deluxe Pool View Rooms (4) – although similar to the Standard Garden in amenities, these beautiful rooms afford guests an unbridled view of the ocean and the infinity pool. 2
Bedroom Ocean View Suite (1) – this two-bedroom suite rests on the beachfront and has its own beach access. One room has a king-size bed, the other a queen. This, along with a Balinese bathroom, makes it the perfect choice for discerning families and friends.
Ocean View Suites – these beachfront suites offer guests privacy and prime spot on the beach. Each has two queen-size beds, en suite bathroom, a minibar, and a private patio with swimming pool, sundeck, and BBQ grill shared with other Ocean View and Premier Suites.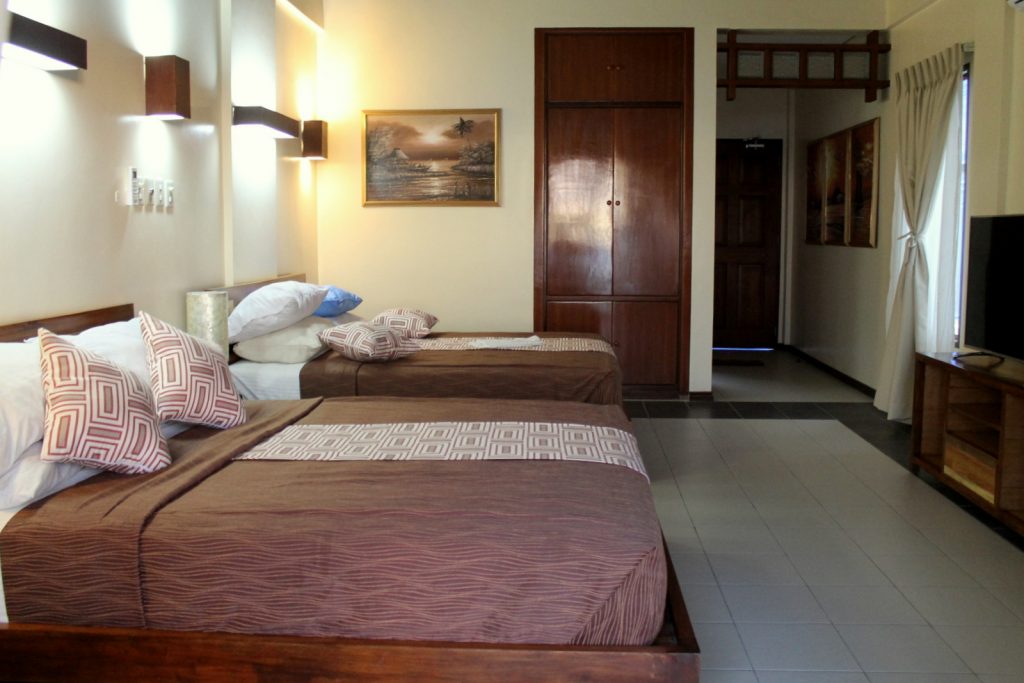 Family Suites – big enough to accommodate a family of 4, these suites are built with two queen-size beds, a family lounge, minibar, and a patio area.
The Rest House – for those in craving utmost privacy, the Rest House is an excellent choice. This stunning rest house consists of three bedroom – including a Master's bedroom with a beautiful private balcony – with a separate bathroom each. The house has its own Jacuzzi, a full kitchen and dining area, and family living room.
The Big Kahuna Bar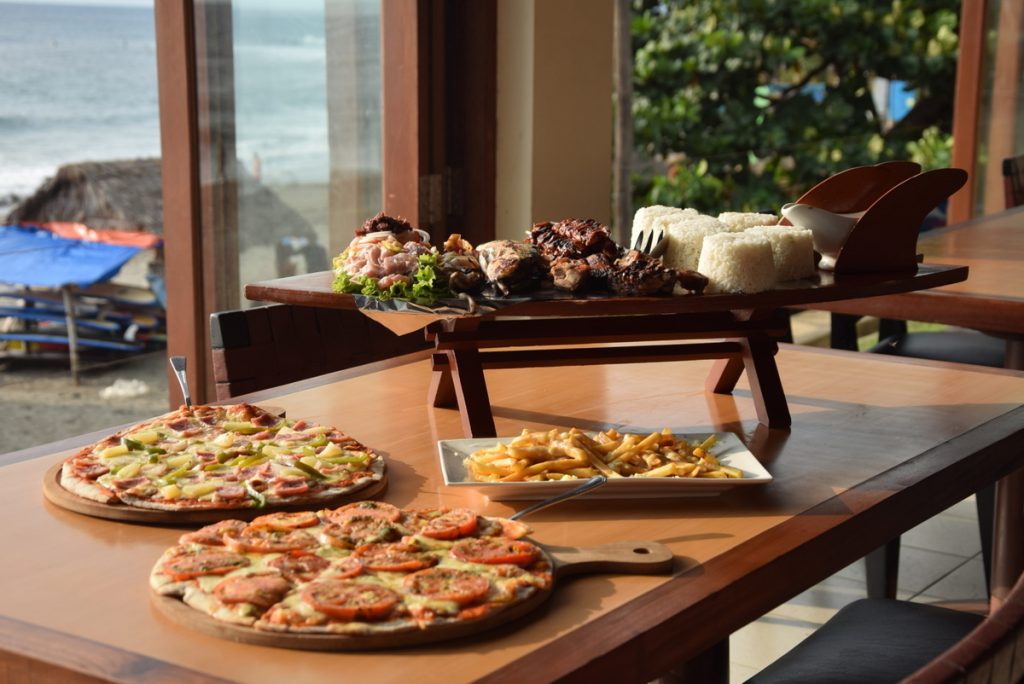 The Big Kahuna Bar and Restaurant is the perfect place to dine and unwind with a bottle of ice cold beer as you take in the mesmerizing view of the West Philippine Sea. This al-fresco restaurant serves a fine, well-curated selection of international fare, including Western and Asian. Best sellers include their pizzas, steaks, sushi, and for-sharing platters. The cheesecakes are a must too!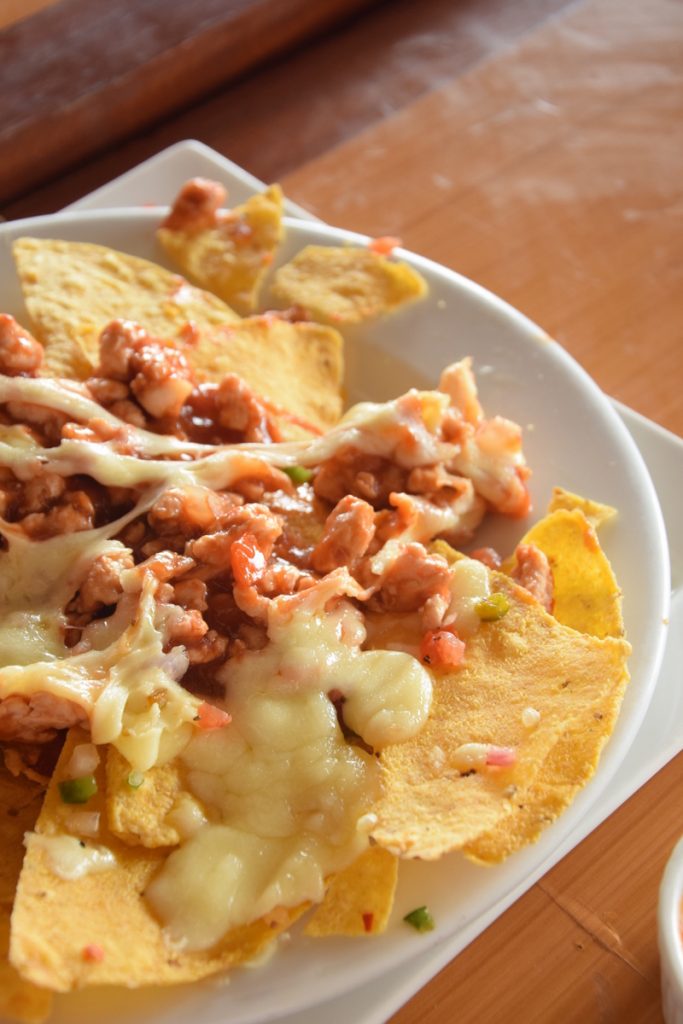 Stoked
If you find yourself in need of refreshments, souvenirs, or surfing or swimming gear, Kahuna's in-house convenience store sells all of those. It also offer merchandise from Stoked, which offers top-quality beach apparel.
Swimming pool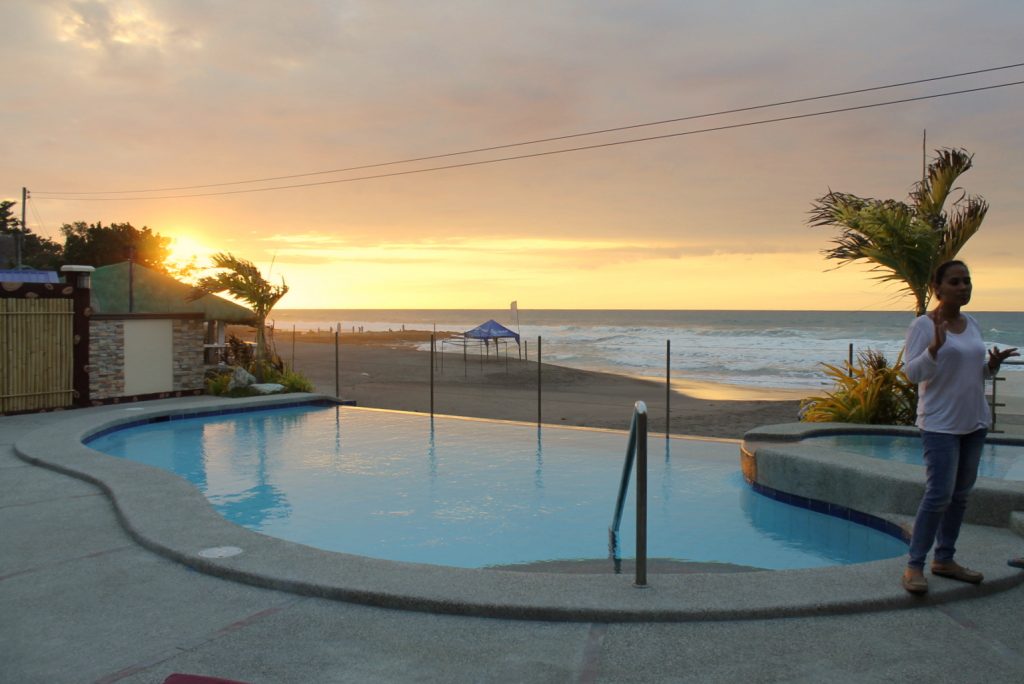 Kahuna features several outdoor pools. The main pool beside The Big Kahuna Bar overlooks San Juan's shores and an excellent spot for sunset viewing.
Spa Luana
Taking inspiration from the Hawaiian term for "relax", Sp Luana offers holistic body and mind pampering services, from alternative treatments to facials and beautifying treatments. All treatments are conducted by highly skilled therapists and may be requested in room, by the pool, or at Spa Luana itself.
Below is the full list of treatments:
Massages
Body Oil Massage
Body Dry Massage
Kahuna Signature Massage (combination massage)
Therapeutic Massage with ventosa
Body Treatments
Prime Body Scrub
Coffee Scrub with Sea Clay Mask
Banana Leaf Wrap with Sunburn Treatment
Honey Polish
Cold waxing
Hand and Foot Care
Hand and foot reflexology
Manicure and pedicure
Complete hand and foot spa treatment
Foot spa
Foot soaking with massage
Facial Care
Creamy Facial Spa (Cleansing)
Facial pricking with Seaweed Mask
Facial Treatment with Seaweed Mask and Alpha Arbutin Cream
Facial Treatment with Anti-aging Collagen Mask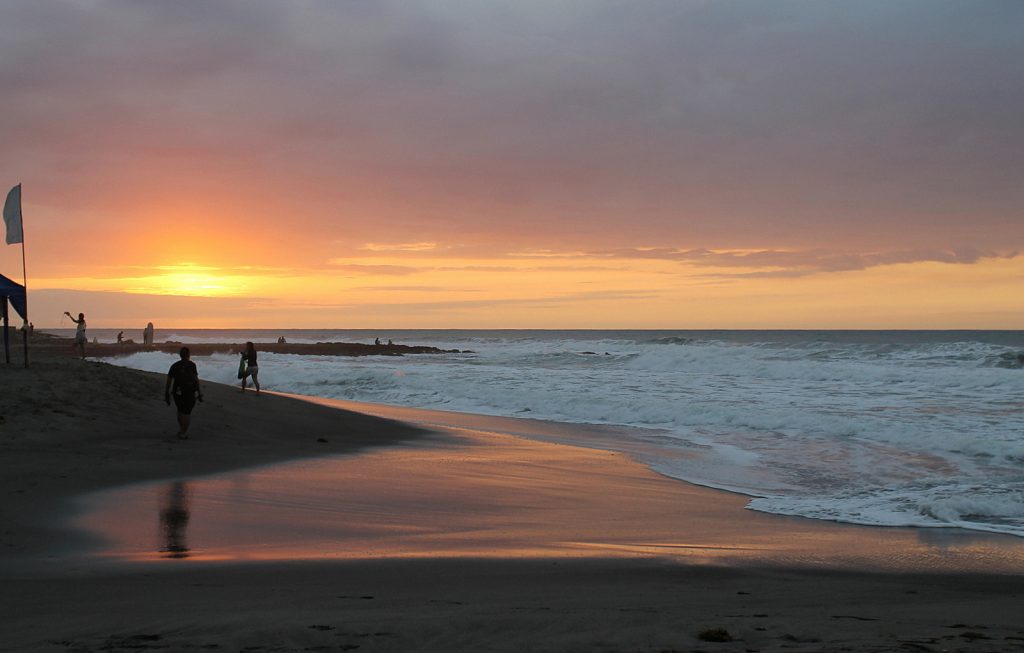 Surfing lessons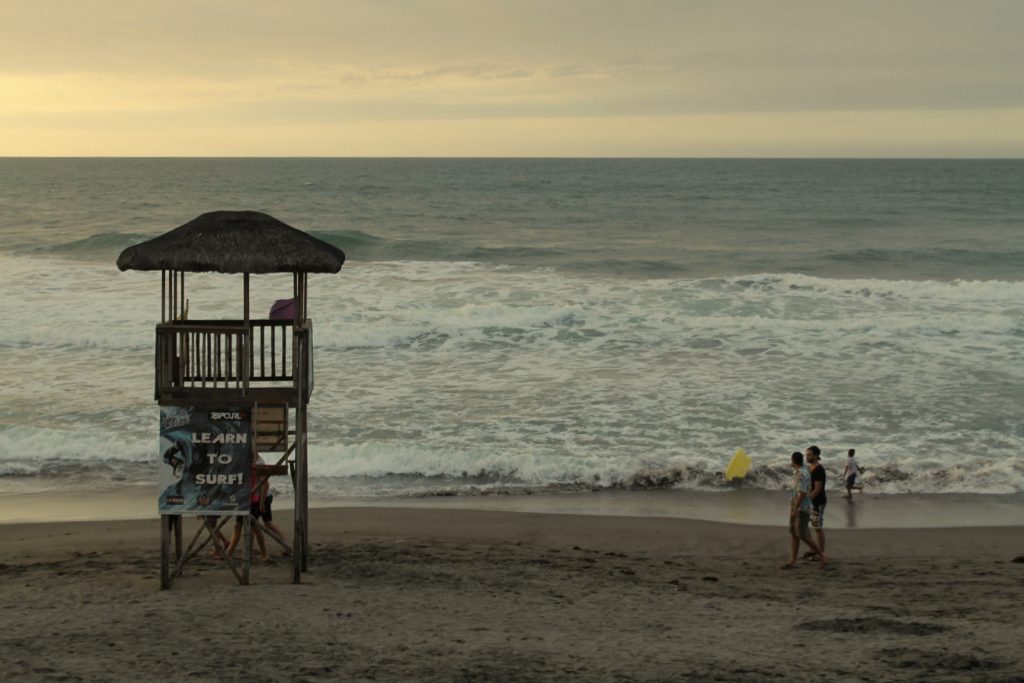 What's a trip to San Juan without surfing? Kahuna offers private instruction led by the surf masters from La Union Surf School, whose instructors are certified by the Academy of Surfing Instructors in Australia and Red Cross.
The Essentials
Kahuna Beach Resort and Spa
MacArthur Highway, San Juan, 2514 La Union
(072) 607 1040
Website: kahunaresort.com
Map link: https://goo.gl/maps/zeBhXnGomtnr4JRh6