If you live for utmost luxury and adventure, then there's one resort in Bohol you shouldn't dare miss: Donatela Hotel.
Tucked away in a hilly eight-hectare oceanfront terrain in Panglao Island, Donatela Hotel – also formerly known as Tarsier Botanika – offers the best of both worlds. Here, you can luxuriate in a spacious, well-crafted villa surrounded by lush gardens, unwind at the spa, or take a dip in the refreshing waters of Bohol Sea while sampling chef-curated fare.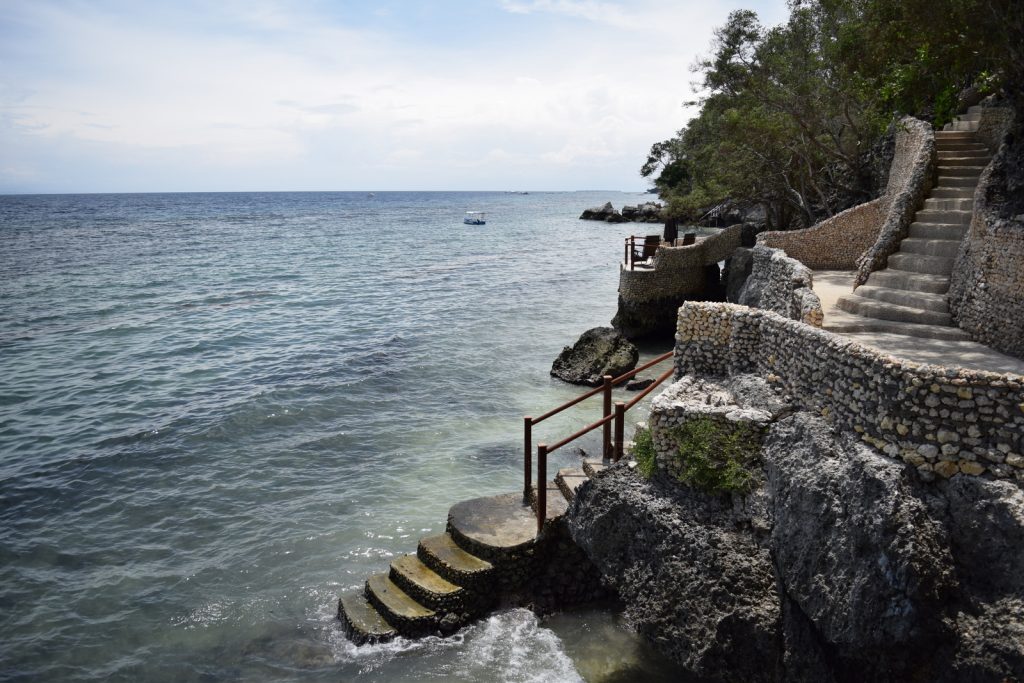 The hotel was conceptualized by world travelers (one is an architect) who made sure guests back home get to sample the highlights of countries they visited.
Allow us to take you on a mini tour of this botanical sanctuary's world-class offerings.
Buddha Garden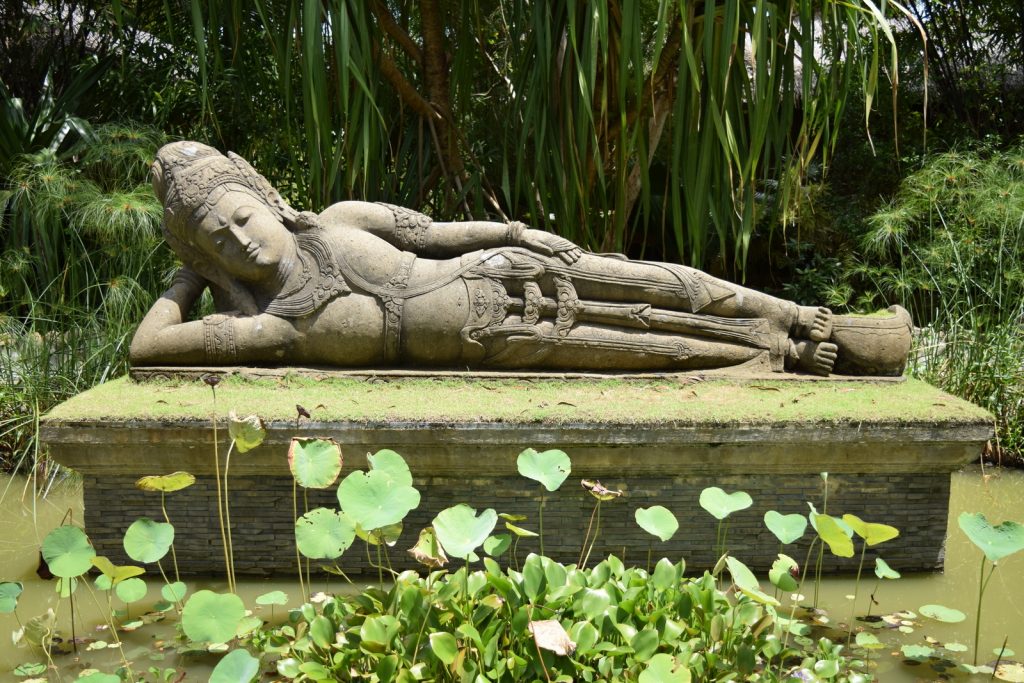 Inspired by Balinese culture, the Buddha Garden features a life-size reclining Buddha from Thailand, surrounded by foliage and a lotus pond.

Animal sanctuary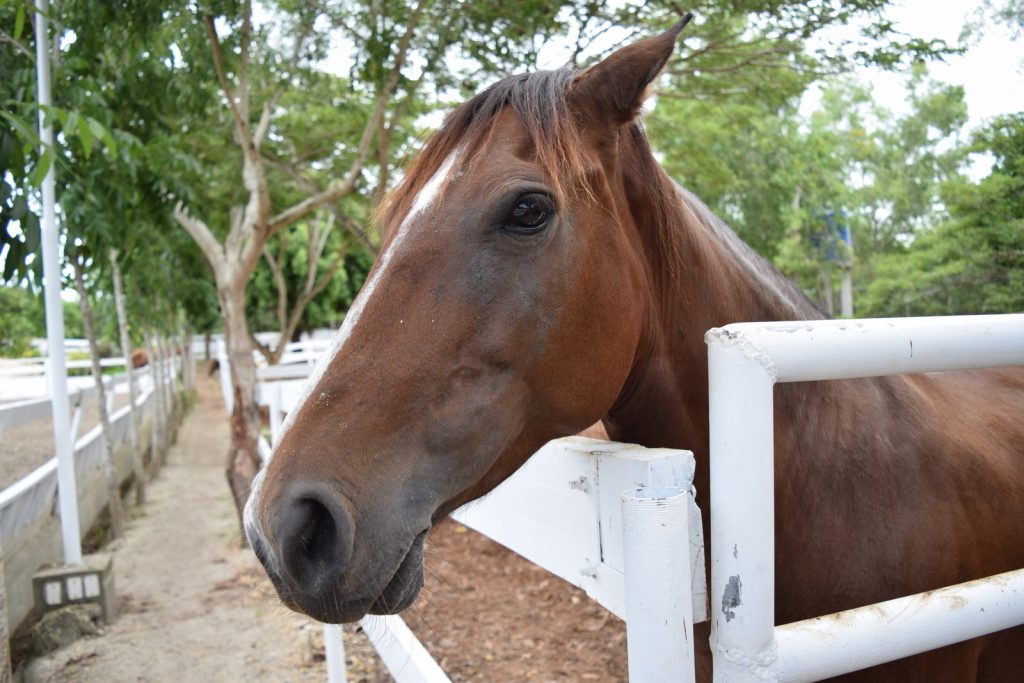 The on-site animal sanctuary is host to a variety of animals, including monkeys, a bearcat, a squirrel, birds, and horses – some of which were transported directly from Portugal. Guests can take photos with these gentle creatures, go horseback riding, or even take a short course on stable management with the equestrian co-owner.

Museum
The resort's museum houses an impressive collection of foreign pieces, paintings, sculptures, clothing, and other memorabilia from the owners' personal haul.

Swimming pool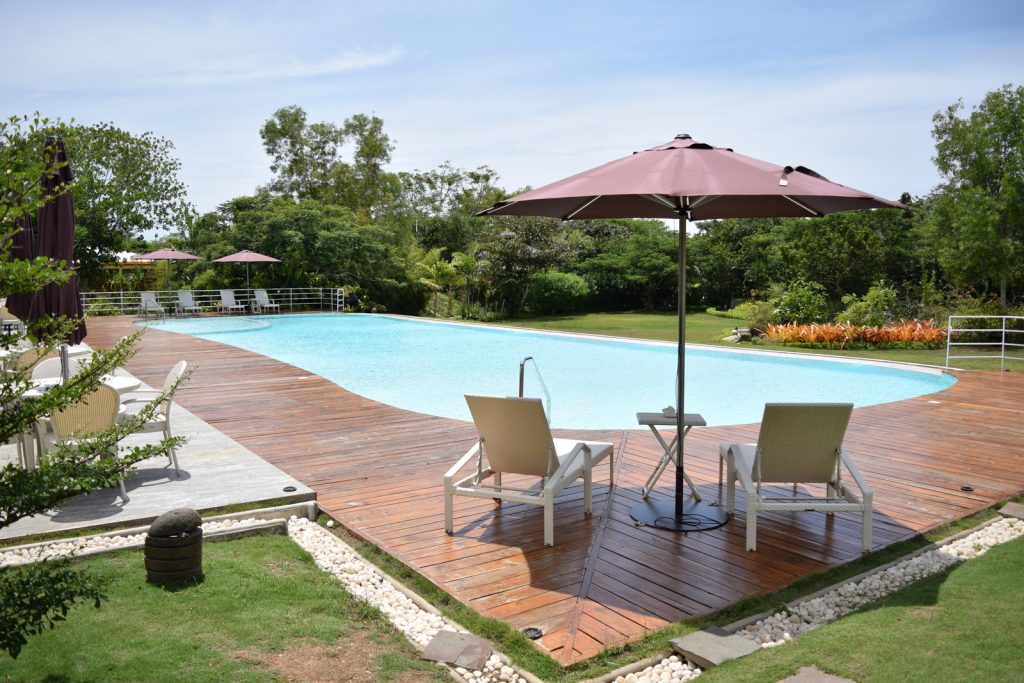 The huge pool is set amid a verdant garden – the perfect way to relax and rejuvenate!
Spa
The in-house spa offers both amazing spa services by trained masseuses. Choose from traditional or aromatherapy massages, a foot spa, or body scrub using organic ingredients.
Seafront cornice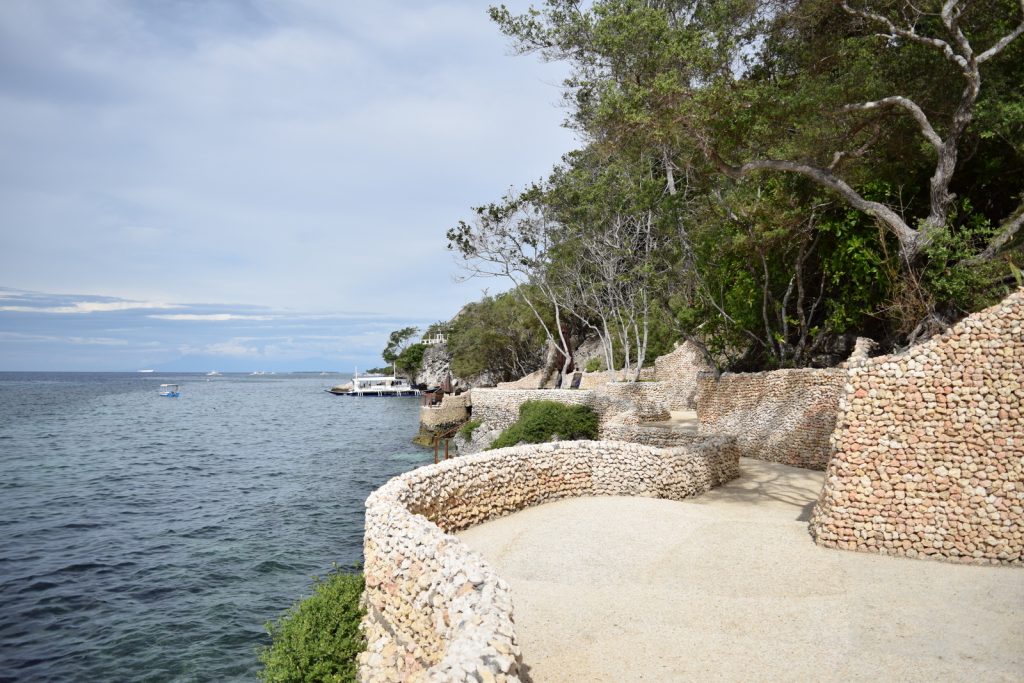 This seafront cornice is set on a vantage point that overlooks the sea. Whether you want to unwind solo or go on a romantic stroll with a loved own, this part takes sightseeing to another level.

Restaurant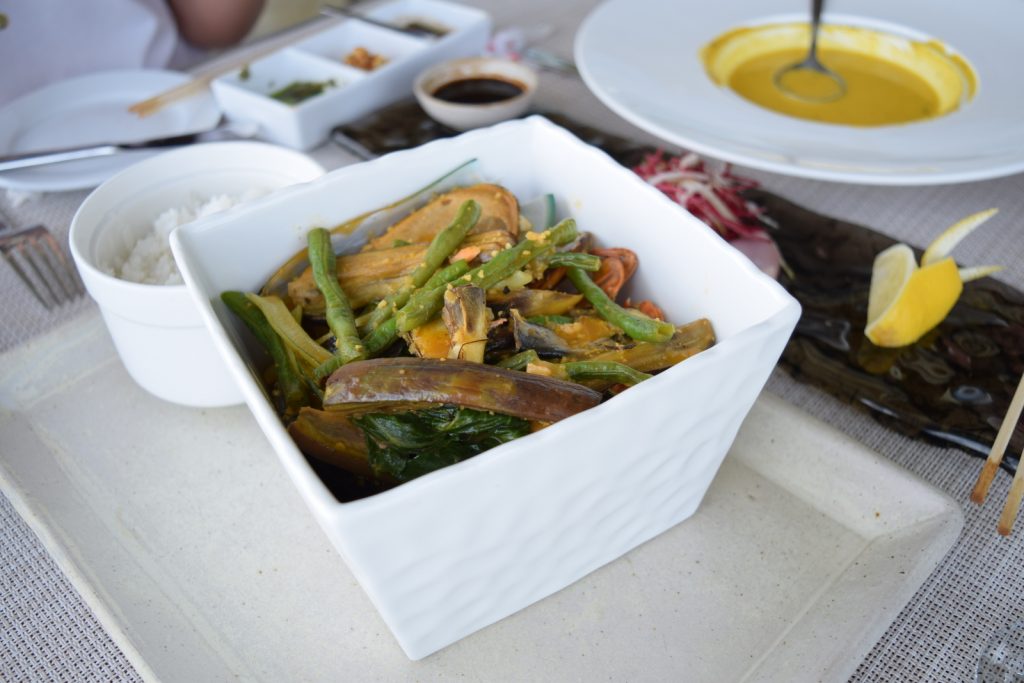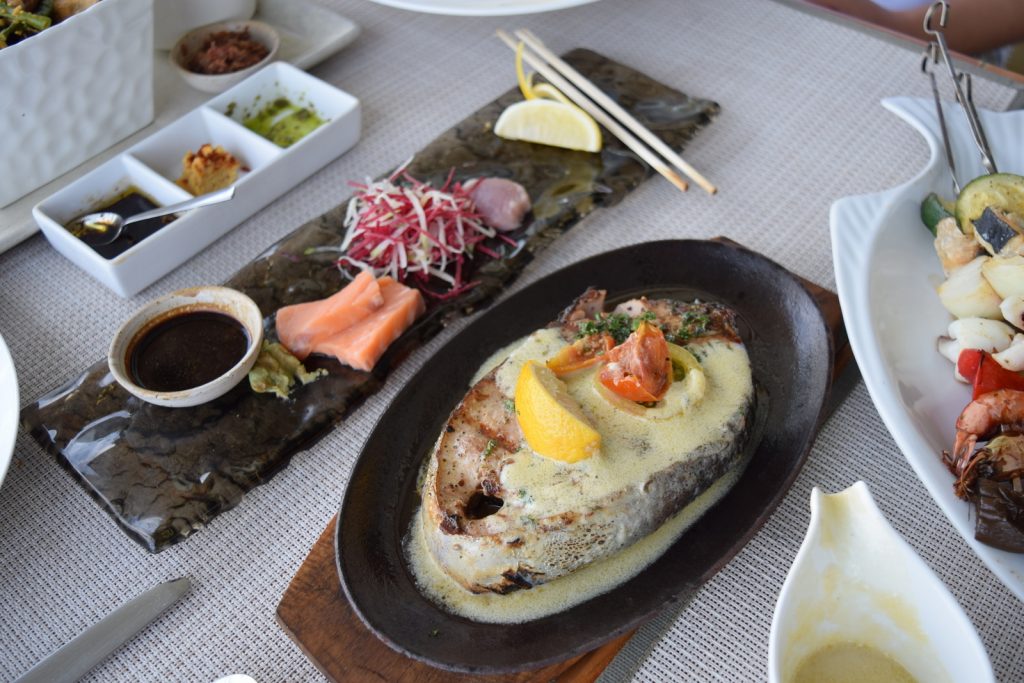 Led by a French chef, the resort's in-house resto whips up gourmet dishes from across the world. Savor fresh sushi sourced from the surrounding seas, or fork in international fare while sampling world-class wine, which you can enjoy al fresco from across the mesmerizing Bohol Sea.
Private tours to Pamilacan Island
The resort offer private tours to Pamilacan Island, where guests can bask in crystal clear waters and fine, chalky sand that Panglao is known for. Snorkeling is also a popular activity in the island, with various marine species thriving down under.

Gorgeous villas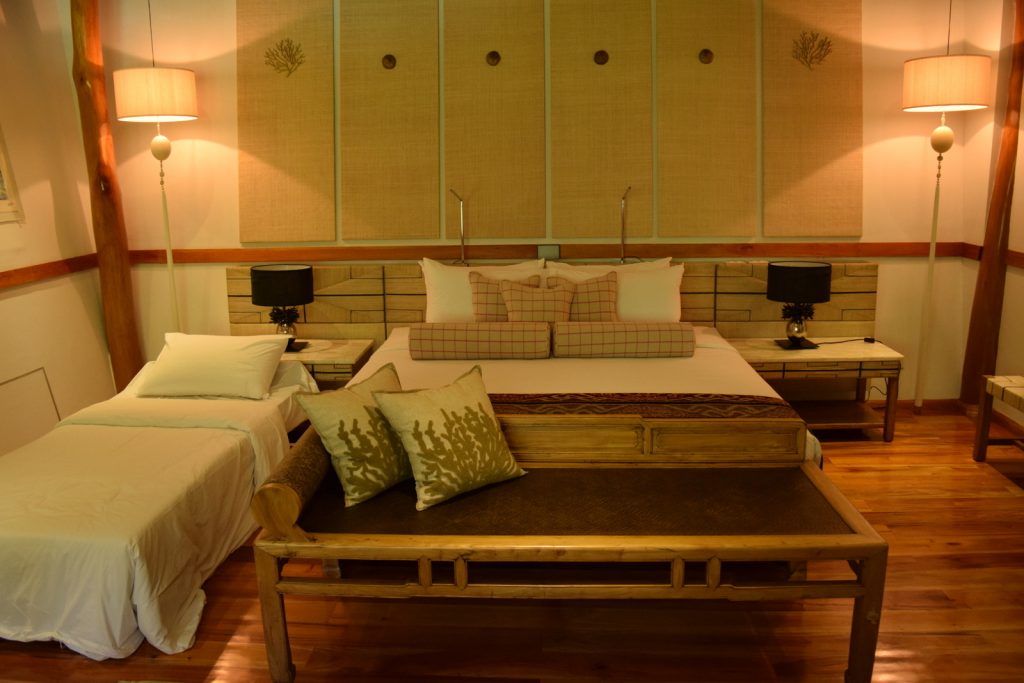 The best way to cap off your day? Unwind in one of the resort's 12 private villas. Created with utmost privacy in mind, each villa is built with plenty of space away from other villas. Each villa has its own veranda – some with a a private pool –surrounded by trees and plants – perfect for tea or a hut cuppa!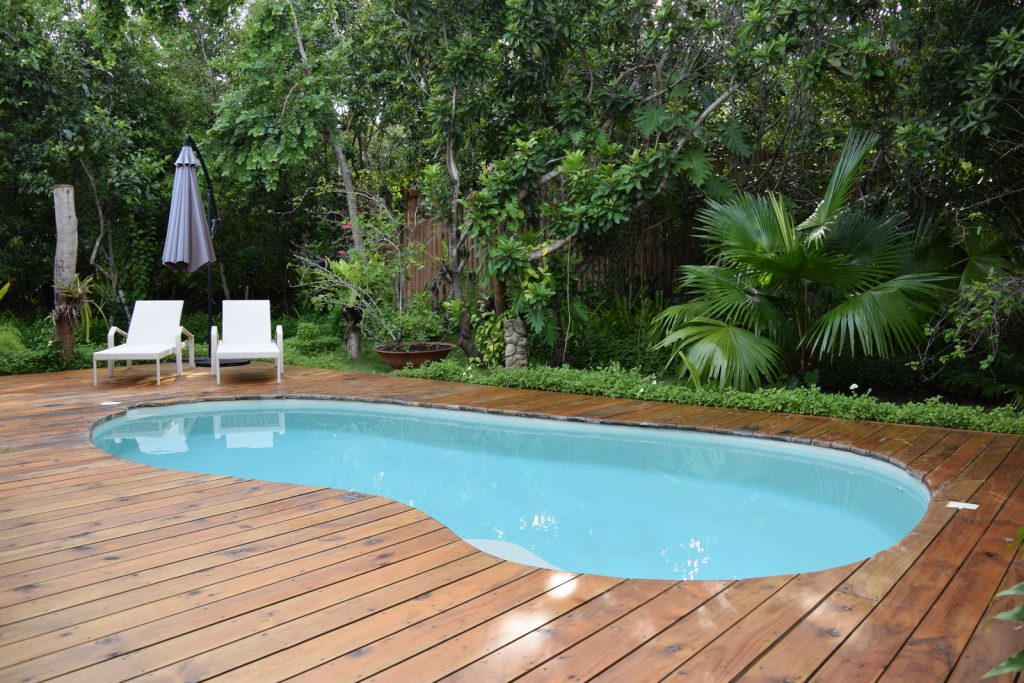 The villas are designed after Ifugao architecture, making generous use of high-quality timber and high wood beams, which add to their warm, native hut vibe.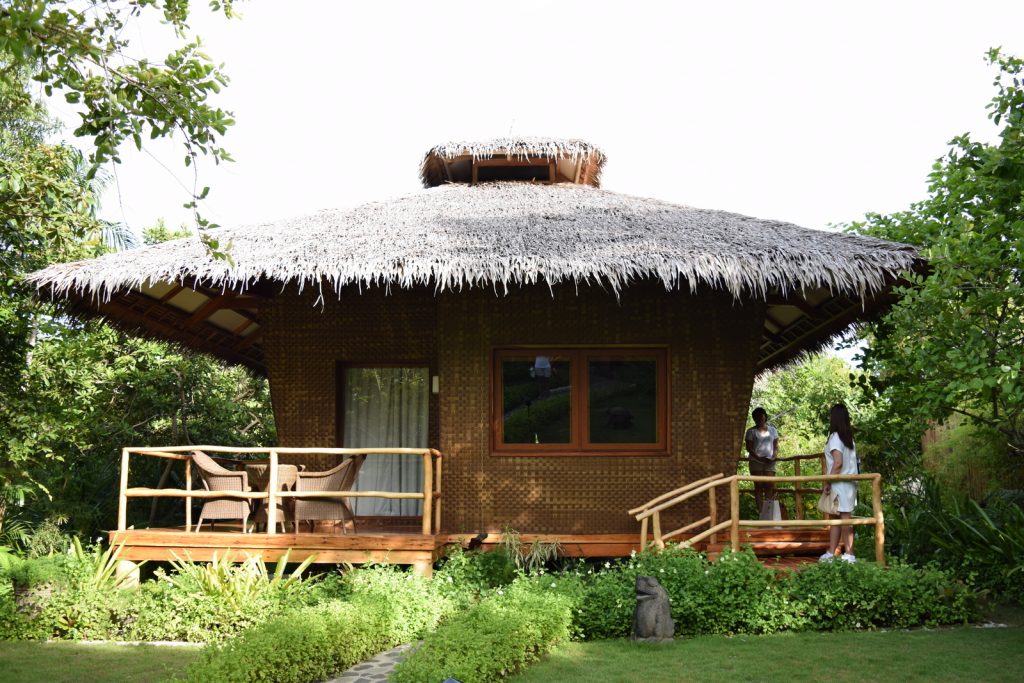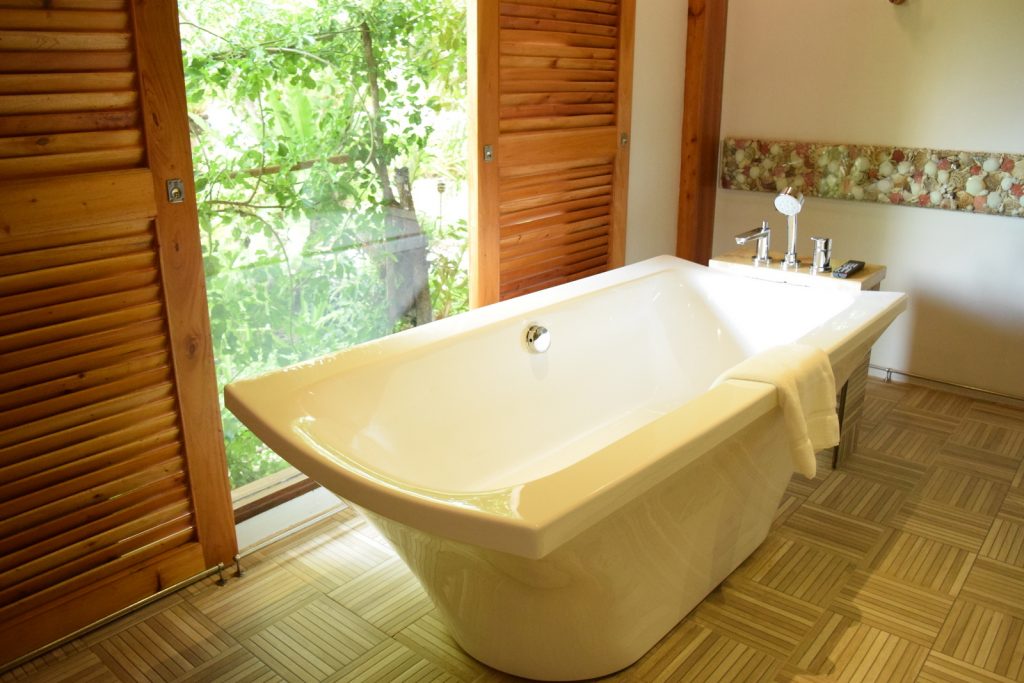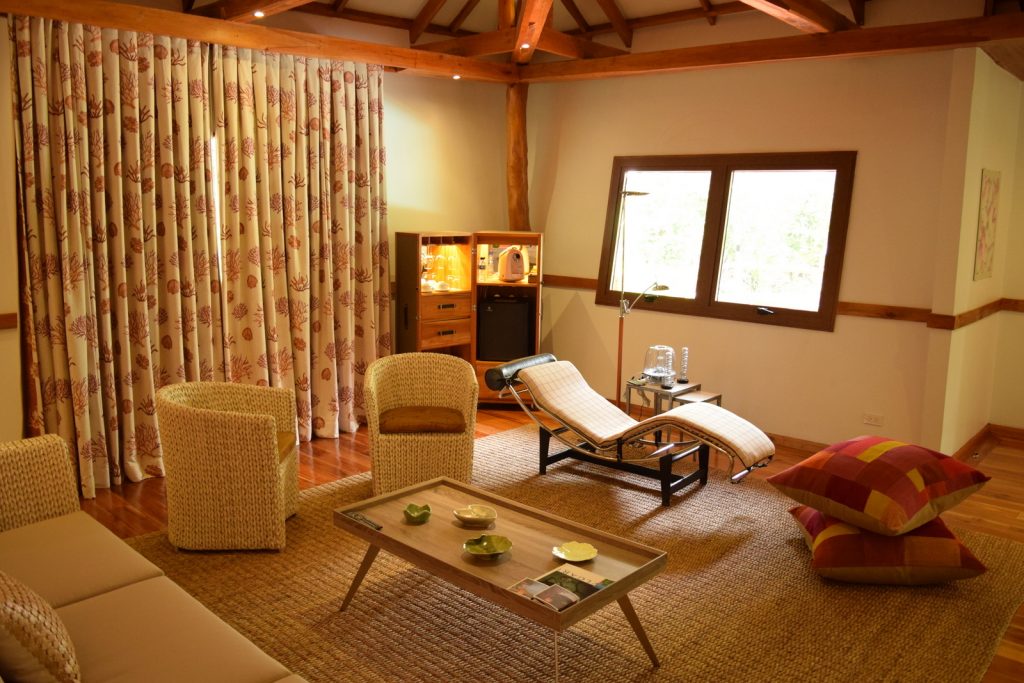 The Essentials