Have you been feeling the stress brought by work, traffic, and life in general? Unleash your inner mermaid and enjoy the peaceful paradise that is L'Sirene Boutique Resort. Conveniently located in one of the country's best surf spots, Baler, it lets you experience adventure just a few hours away from Manila.
Group-friendly rooms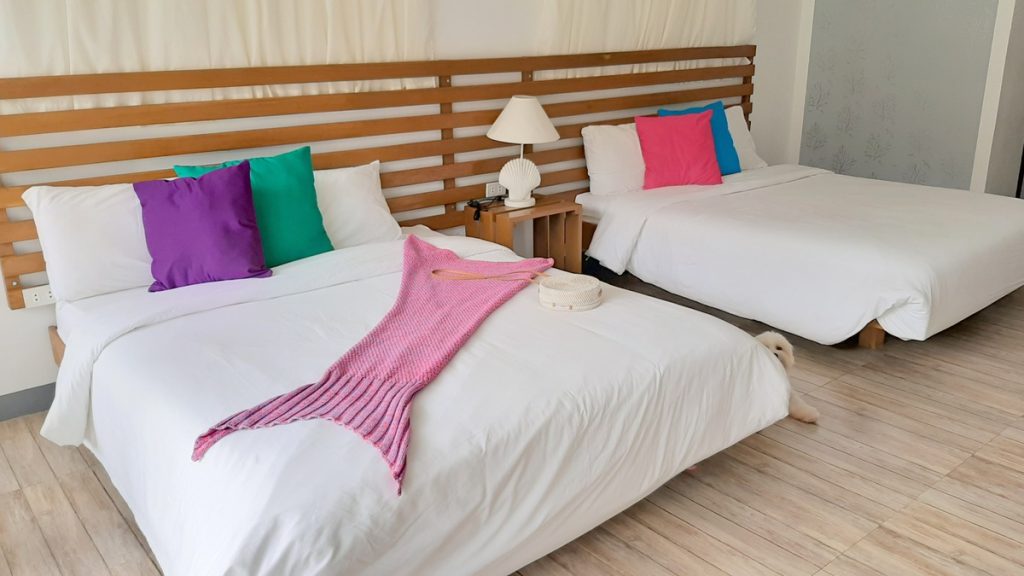 L'Sirene, being a boutique resort, offers 15 aesthetically pleasing rooms at present. With 10 deluxe rooms measuring 35 square meters, and five super deluxe rooms that are more spacious at 40 square meters.
All rooms are fully air conditioned and furnished with 2 queen beds – perfect for families or groups of 4 people. The rooms are enclosed through sliding doors with full glass doors, with thick white curtains for your utmost privacy. Each room is equipped with LED TV, linen, towels, and complimentary toiletries.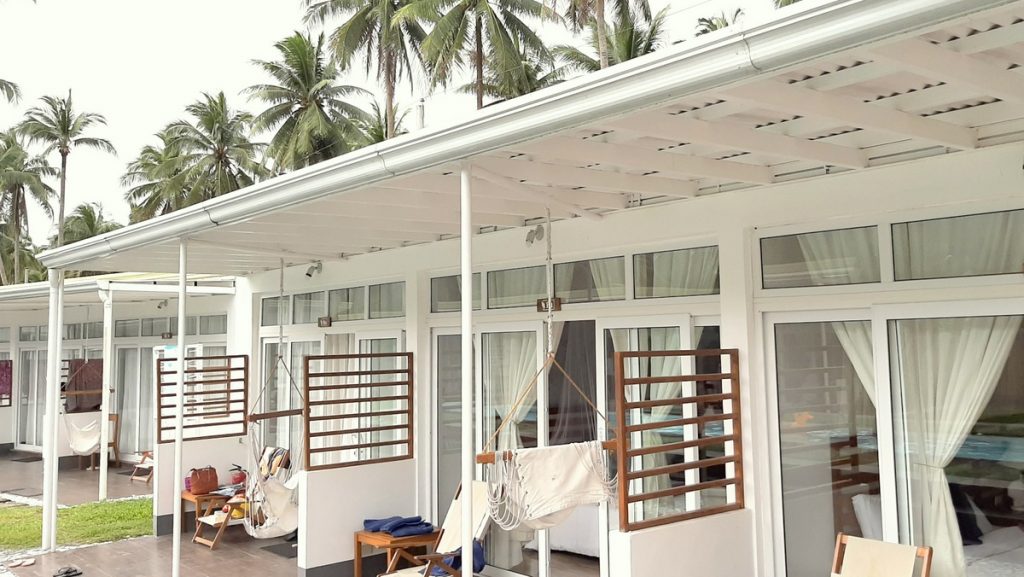 To channel the mermaid in you, the rooms also come with a mermaid tail blanket that you can use to take IG-worthy photos inside your room.
Accommodation/ booking info
Deluxe Room: Php 5,500 a night
Super Deluxe Room: Php 6,500 a night
Maximum Occupancy: 6 people per room
Security Deposit: Php 1,000
Parking Slots Available
Eat at HNGRY MRMD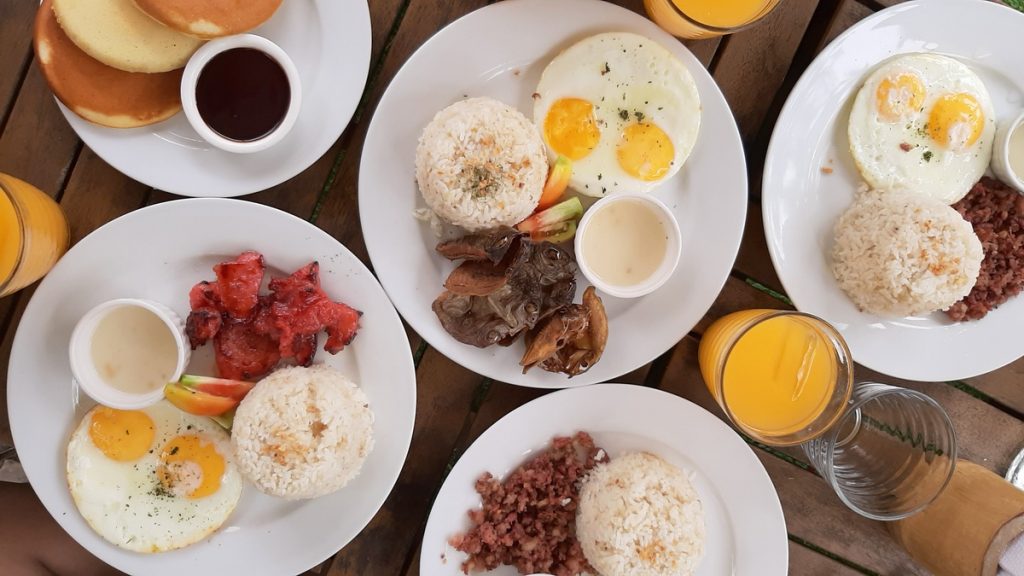 L'Sirene Boutique Resort is located in a quiet area. Although it is far from other bars and restaurants, there's no need to worry as the hotel's in-house restaurant, HNGRY MRMD, comes with a good variety of tasty options that you will surely enjoy.
All room bookings come with complimentary breakfast. They actually have great selections that it can be hard to choose. We recommend Mountain Breakfast (Php 205) for that garlicky Baler longganisa, and Strawberry Banana Sunrise Smoothie Bowl (Php 278) for health buffs.
Aside from that, you can take your pick among Filipino and Western dishes on their menu. Our top picks are Dabarkad's Pancit Bagnet (Php 298), Sinanglay na Tilapia (Php 236), and Crispy Kare-Kare (Php 360).
Amenities for all mermaids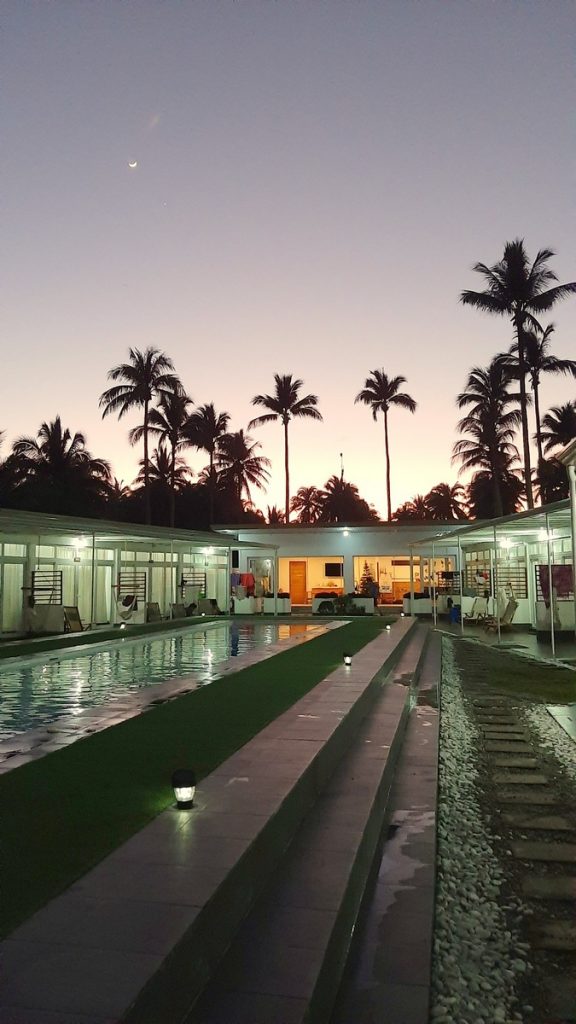 There is so much to do in Baler that a weekend might not even seem like it's enough.
The resort has its own private beach that you can often enjoy to yourself. Surfing lessons from their certified instructors at Php 400 per hour. If you are an experienced surfer, you can borrow boards for Php 200 an hour.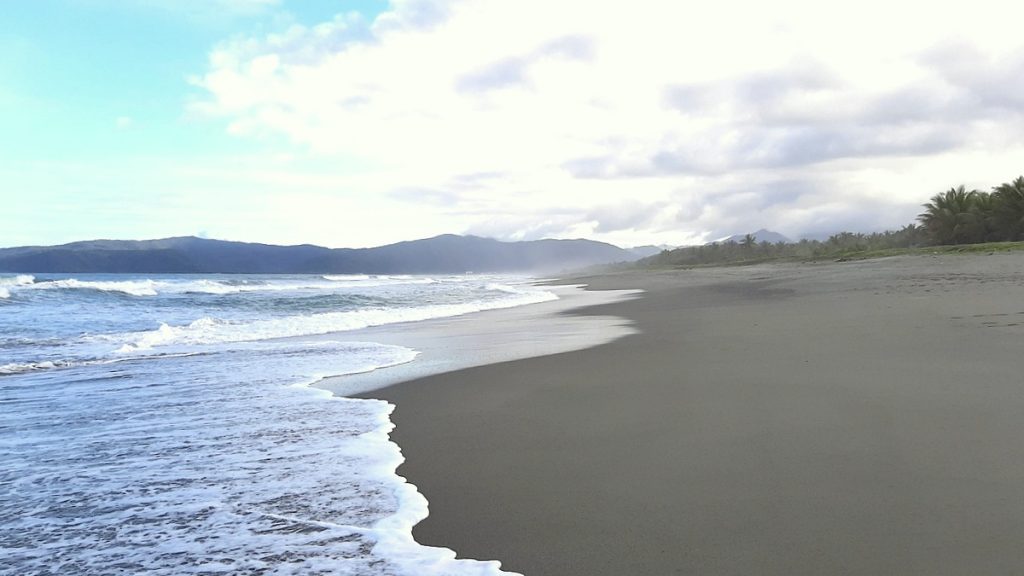 If you want to take a break from the beach, you can also choose from two Jacuzzi-style swimming pools on site at L'Sirene Boutique Resort. One is right in front of your room, and a bigger one is conveniently located near the beach.
The resort is also perfect for relaxing with lots of beach chairs and swing beds accentuated with throw pillows in the hotel's signature colors. There are books that you can borrow for quiet reading and lots of board games that you can use to bond with your friends or family.
Pet-friendly resort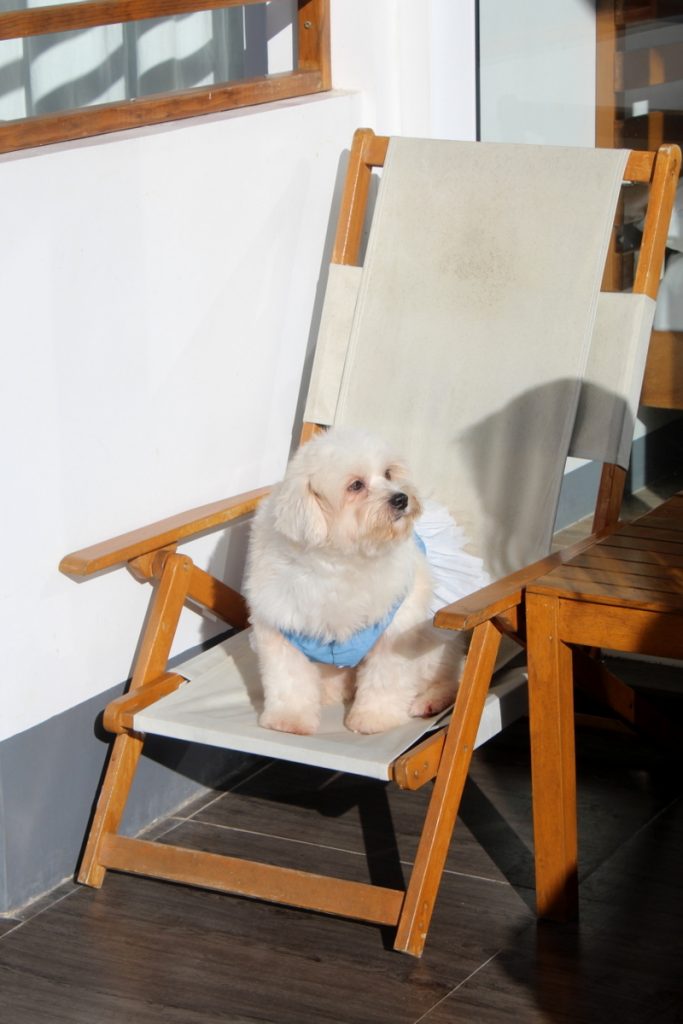 The best thing about a L'Sirene Boutique Resort stay – and why we chose it – is that you can bring your fur baby along!
The resort owner – actress Sam Pinto – is a dog lover herself, so you're assured your pets can also enjoy everything L'Sirene has to offer.
Note: There is a charge of Php 500 per dog per day for cleaning.
The Essentials