With lockdown restrictions easing up, more people are making their way to Tagaytay again during weekends. While we may not be able to travel by air, it's great to get a change of scenery, enjoy cooler weather, and soak in the refreshing views of Taal Lake as a respite from city life. While quick day trips are usually enough for most people, to maximize your stay, you can opt to spend a couple of nights.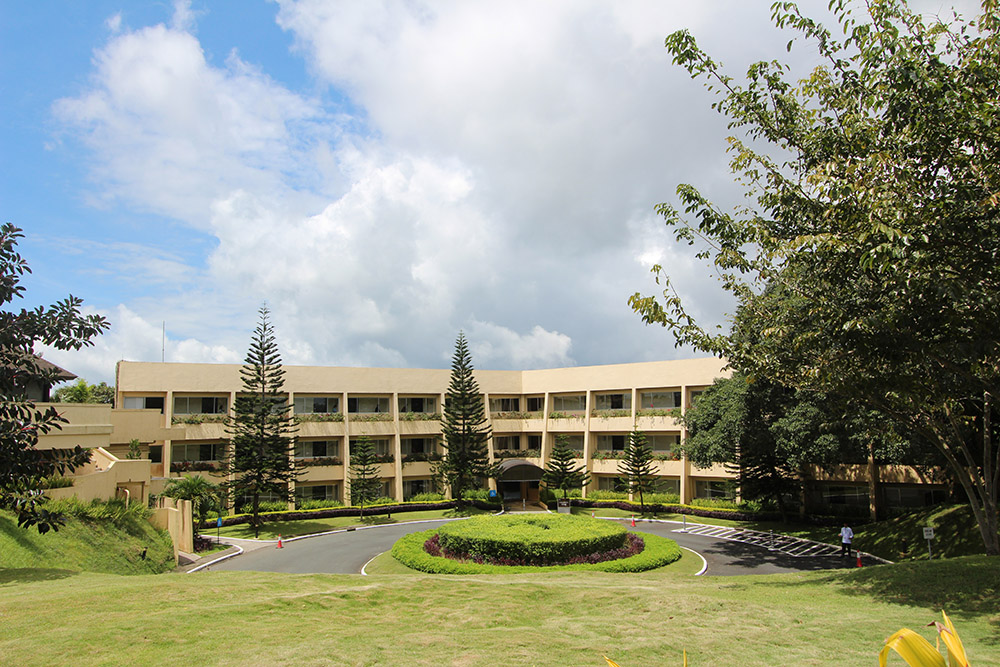 If you're looking for a place to stay for future staycations with family and loved ones, Taal Vista Hotel is an ideal choice. Taal Vista Hotel is the first and only deluxe hotel in Tagaytay City, offering stunning views of nature amid lush greenery.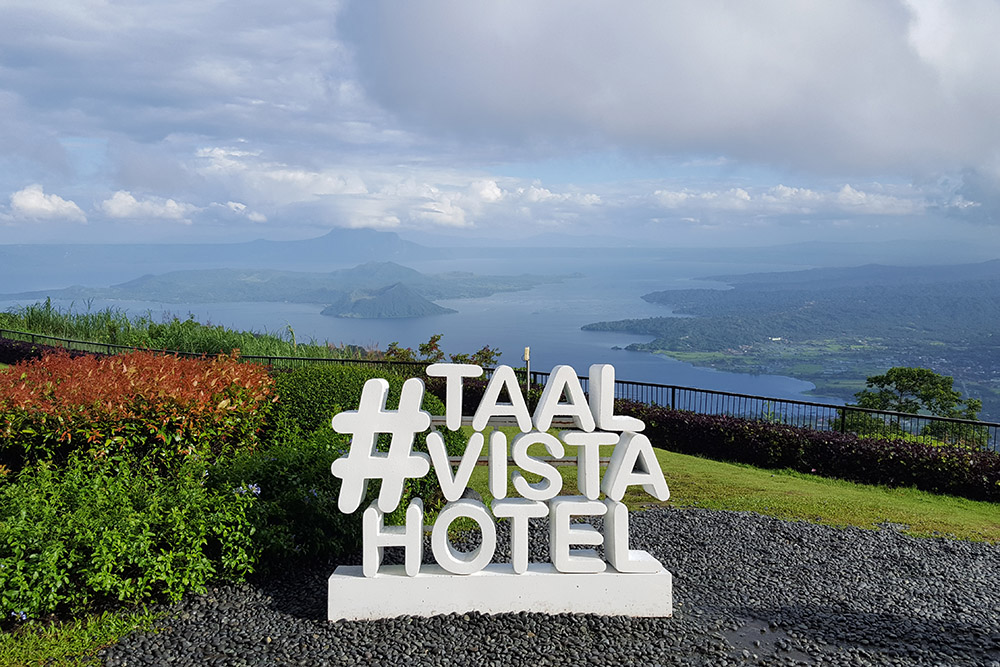 This establishment is highly regarded as one of the best hotels in the area, offering first-class amenities, modern luxuries and quality service that will suit leisure and business travelers. In fact, this historic establishment has been around since the 1930s. While there are many modern hotels and inns in Tagaytay, the classic architecture and panoramic view overlooking Taal Lake in Batangas is unrivaled.
Accommodations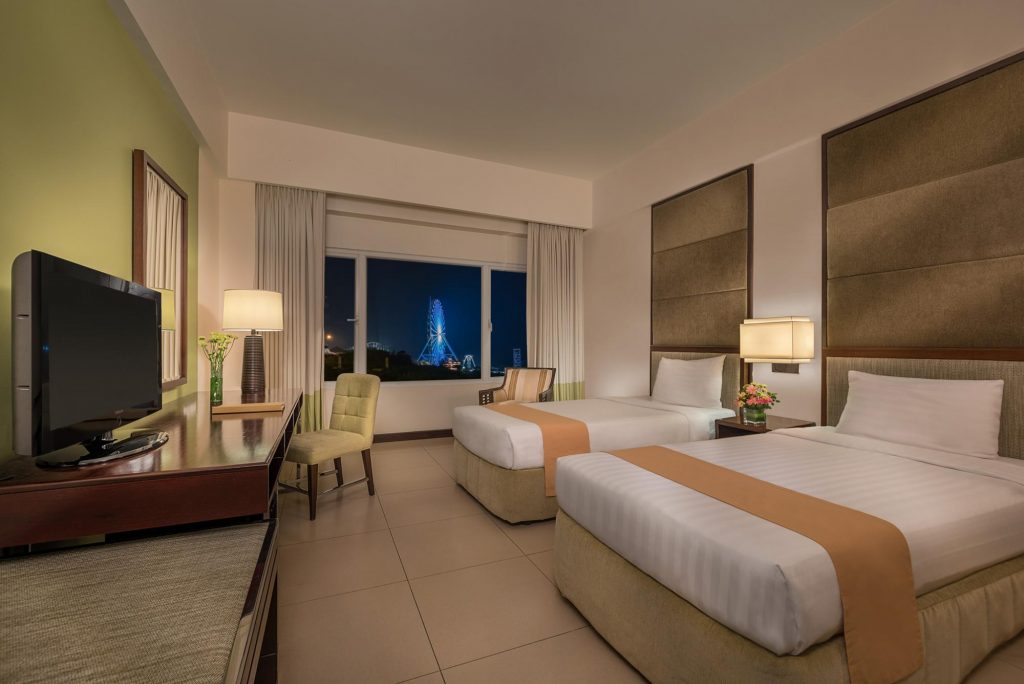 Taal Vista Hotel boasts of 261 stylish rooms, which contain all the creature comforts one would expect from a top-class hotel. The guest rooms are spread apart in two wings: the Mountain Wing and the Lake Wing, which provide stunning views of Taal Lake, the lush landscaped gardens or Sky Ranch, a nearby amusement park. The room designs vary from 2-bedroom, premier queen, deluxe king, deluxe queen, premier king and the Batangas Suite, but all are elegant and well-appointed.
Amenities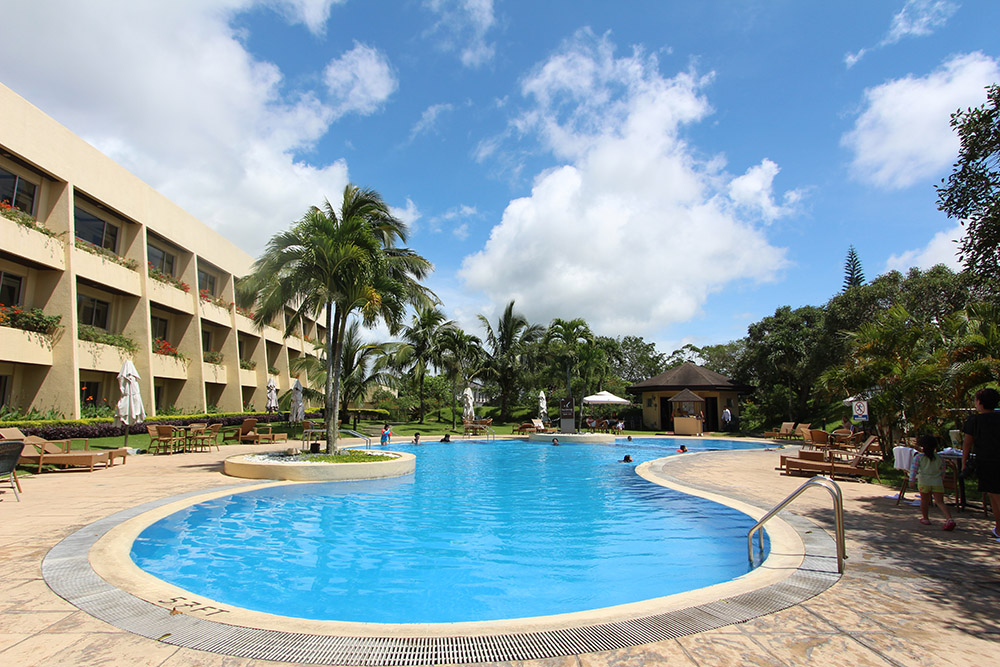 For guests who want to keep fit, Taal Vista Hotel has a swimming pool (open from 7:00 am to 6:00 pm daily) and other fitness and sports facilities including a gym with exercise equipment for complimentary use of guests. The hotel also has a game room with a billiard table, pong table and darts, and a cozy Kid's Corner where children (12 years old and below) can play with toys and books. The hotel also has an in-house spa where guests can enjoy pampering treatments. For privacy, check-in guests can also request for in-room massage service 24 hours a day.
Dining
Lobby Lounge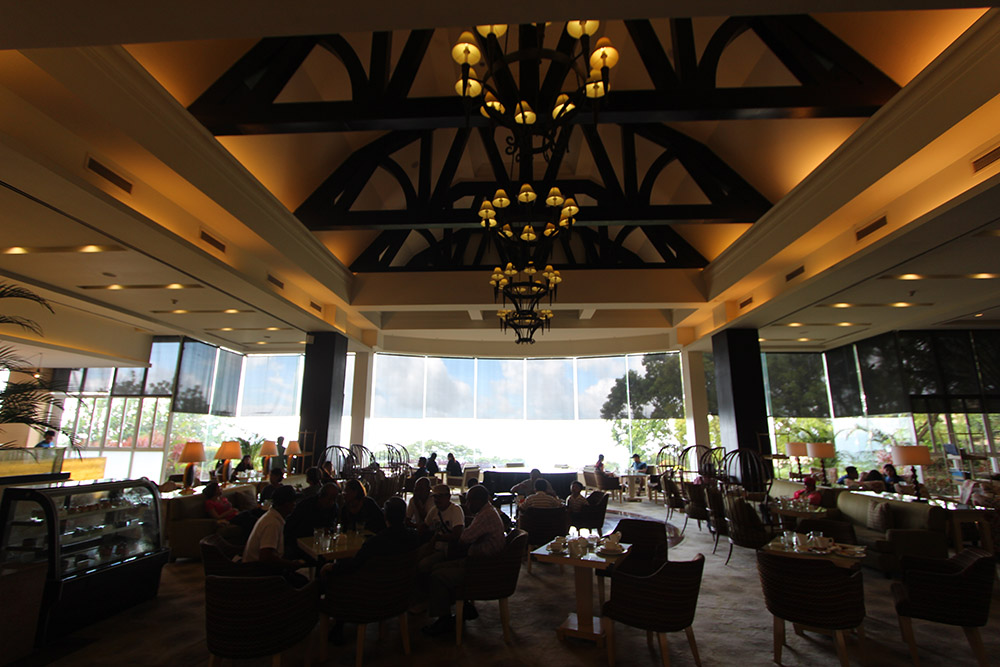 The hotel's comfortable Lobby Lounge and bar offers cakes, pastries and appetizers along with a selection of house-blended cocktails and wines and beers.
Cafe Veranda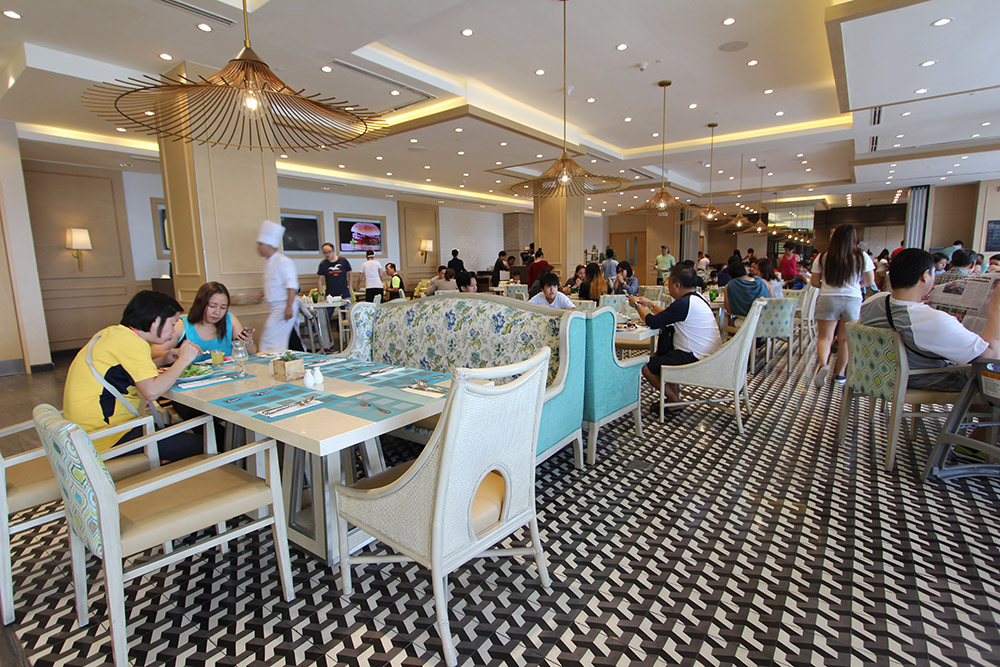 Cafe Veranda, the hotel's main restaurant that offers buffet feasts and a la carte meals. For breakfast, there's a wide selection of pastries, bread, cereal, cheese, and breakfast favorites. The lunch selection consists of a salad bar, main entrees, grilled specialties and noodles. Whether you're craving for Filipino or Continental cuisine, you can find it at Café Veranda. The hotel's in-house dining establishment also has a dessert bar with different flavors of ice cream, mini-cakes cakes and native kakanin (rice cake) delicacies like kutsinta, palitaw and sapin-sapin.
Aside from offering filling meals, Cafe Veranda also offers a taste of culture for the benefit of balikbayan and international guests with live music and traditional dance performances staged during weekends and holidays.
Taza Fresh Table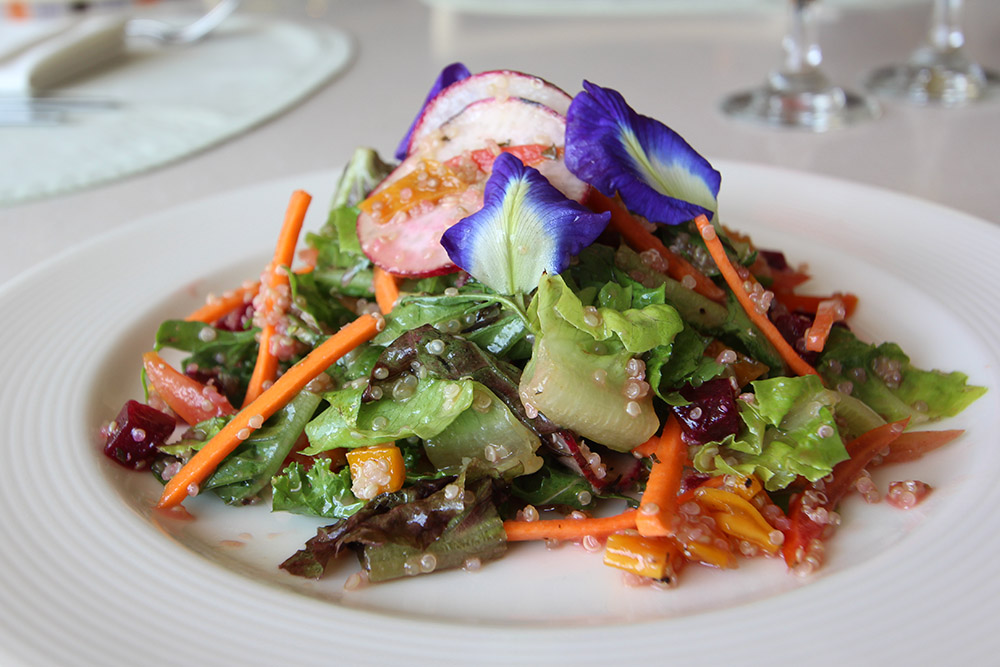 Taza Fresh Table is a farm-to-table restaurant located within the hotel premises that aims to highlight the local produce, meats, and seafood of the surrounding area. The restaurant has an enclosed dining area and an al fresco section, offering an ideal space for private events and small functions. The meals here use vegetables sourced from the hotel's gardens, pasta and sauces made from scratch, and slow-cooked meats smoked right in their kitchen.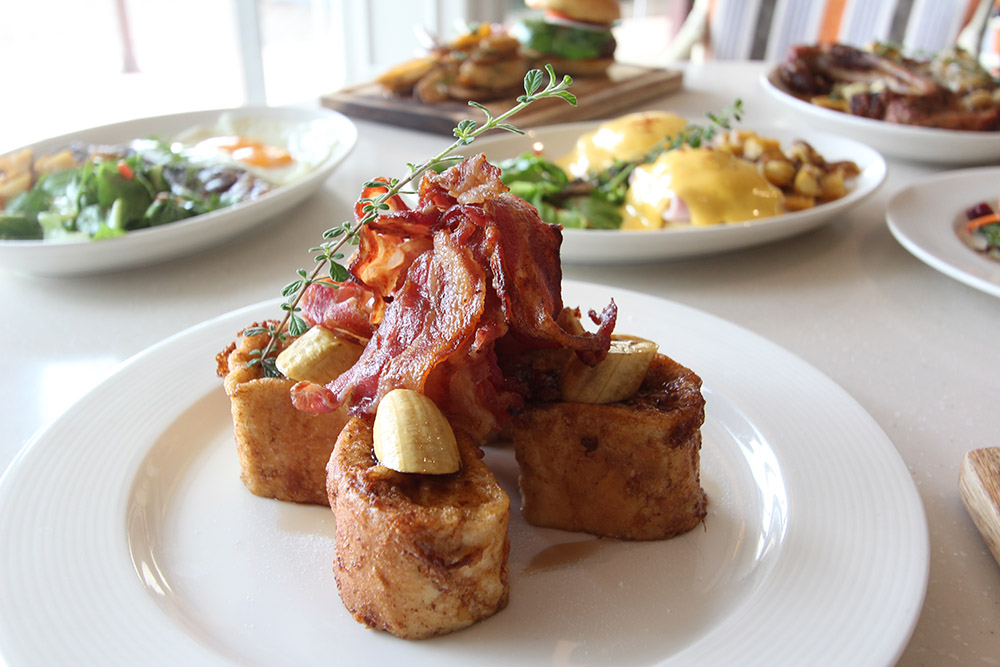 Taal Vista Hotel is conveniently located just along the main highway accessible by public transportation and private vehicles. Guests who don't have time to check in or stay overnight at the hotel, can still visit to dine in the restaurants to enjoy the view and delicious meals in the hotel's in-house restaurants.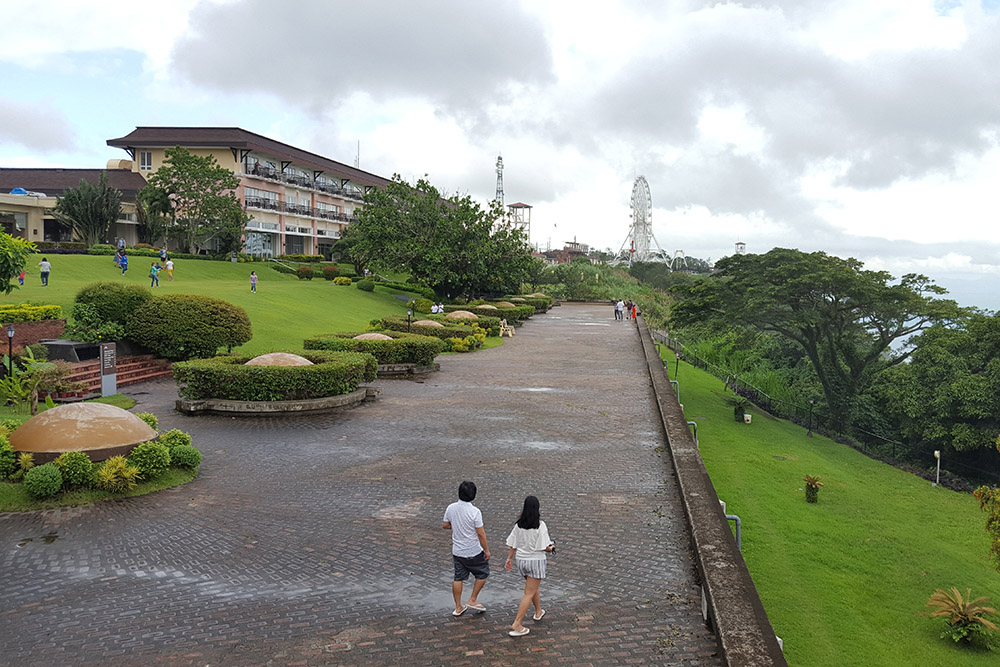 The Essentials
Business name: Taal Vista Hotel
Address: Taal Vista Hotel. Kilometer 60, Aguinaldo Highway, Tagaytay City, Philippines.
Contact: (046) 4131000
Facebook page: Taal Vista Hotel