An hour-long boat ride off the coast of Palompon, Leyte brings one to an island called Kalanggaman. According to locals, its name was derived from the Cebuano word for bird, due to the sandbar's wing-like shape.
Rough Trip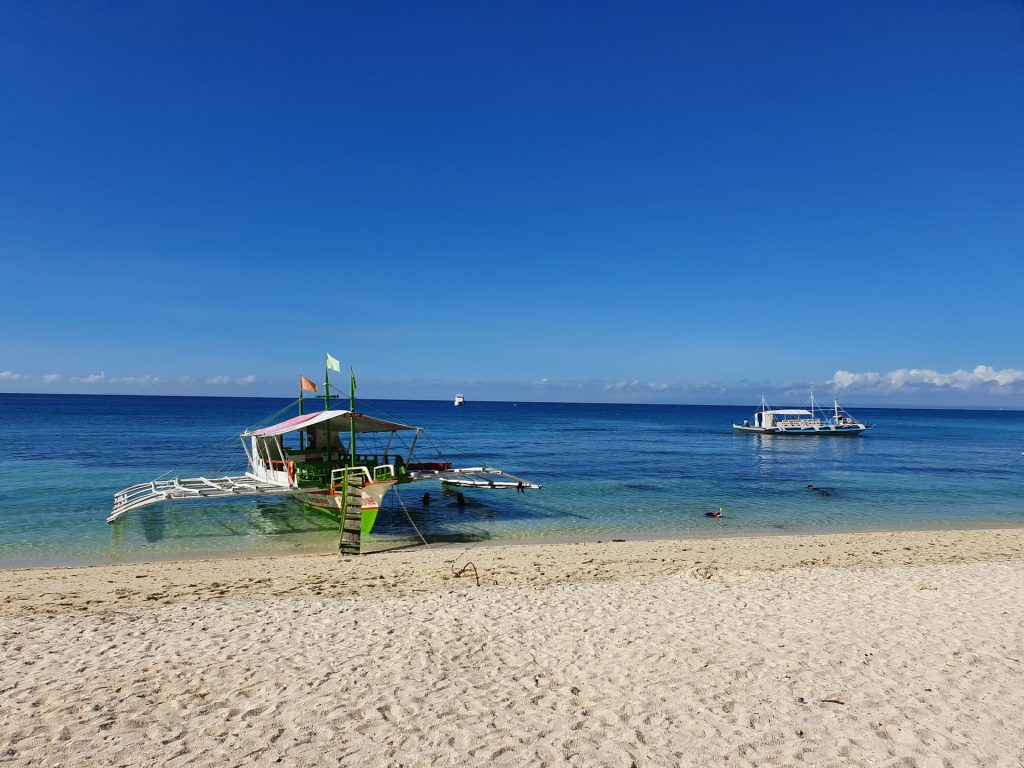 The trip to Kalanggaman Island isn't for the faint of heart. Though they provide life jackets for everyone, the long boat ride can be scary for non-swimmers like me. There are also times when your boat ride could encounter 4-foot waves – small but still nerve-wracking. Halfway through the trip, the silhouette of Kalanggaman can already be seen.
The first thing you'll notice when hopping off the boat is the pristine condition of the beach. The municipal government has made it clear to all tourists that this island is to be protected. Thus, they instituted a garbage-in, garbage-out policy – you need to bring all your trash when leaving the island.
Unparalleled sand quality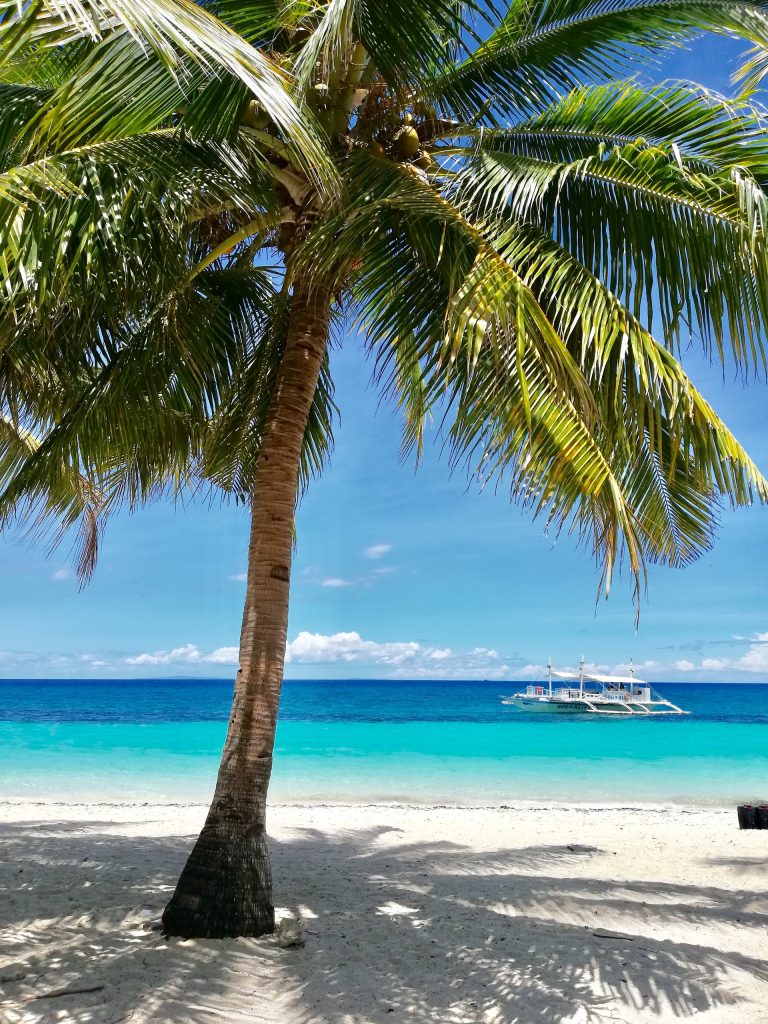 It's almost painful to look at Kalanggaman's white sand, especially when the sun hits it directly. Never have I seen sand as white as this island's. Upon closer inspection, you'll discover that the sand consists of finely crushed corals pounded by waves over time. In fact, there are parts of the beach where the corals aren't completely crushed, and it's a little painful to step on them sans footwear.
Spacious cottages are available for large groups to lounge in. The sun can get scorching, so apply some sunblock before leaving your cottage. If you don't want to get sunburned, the ideal time to frolic on the island is in the late afternoon.
Tents are also available if you want to rough it out a little bit. The middle part of the island is excellent for pitching tents, as the surrounding trees block out most of the sun. There's also a common grilling area away from the cottages and tents where you can cook food.
Iconic sandbar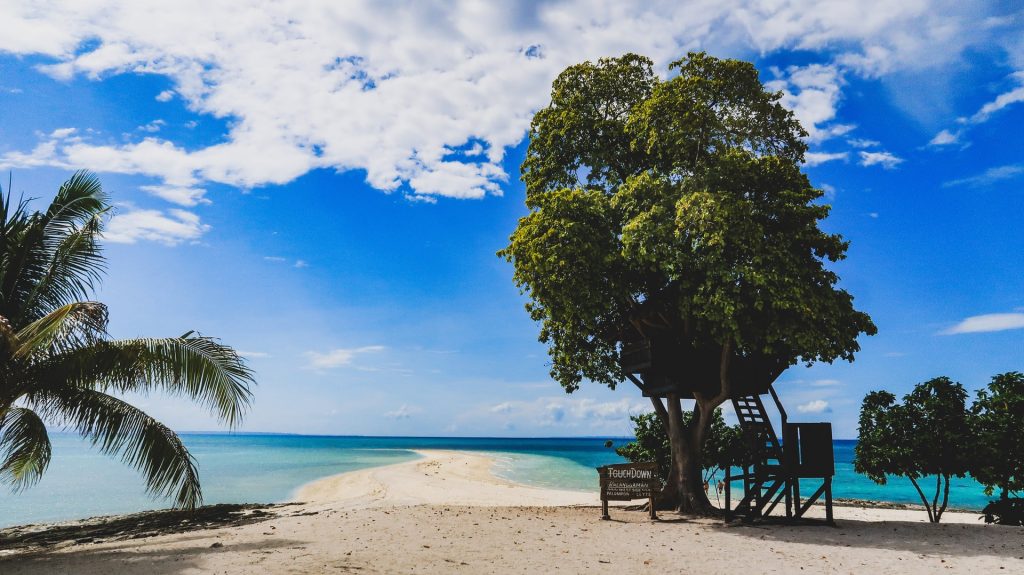 The sandbar of Kalanggaman Island is about 350 meters long, with sweeping waves on both sides. It's the most amazing feature of the island, with an Instagram-worthy ambience that truly does the trip justice. The sand can get pretty hot in the afternoon, so bring a long a pair of thick rubber flip-flops.
Many foreigners travel to this island paradise despite the higher fees for foreigners. In fact, about half of the island's visitors are from other countries, and all speak of how Kalanggaman's white sand is the finest they've ever seen.
After 10 hours of traveling and swimming, you can now relax in your cottage and listen to the waves crashing. It's the perfect sedative come nighttime. I was asleep in no time.
How to get there + budget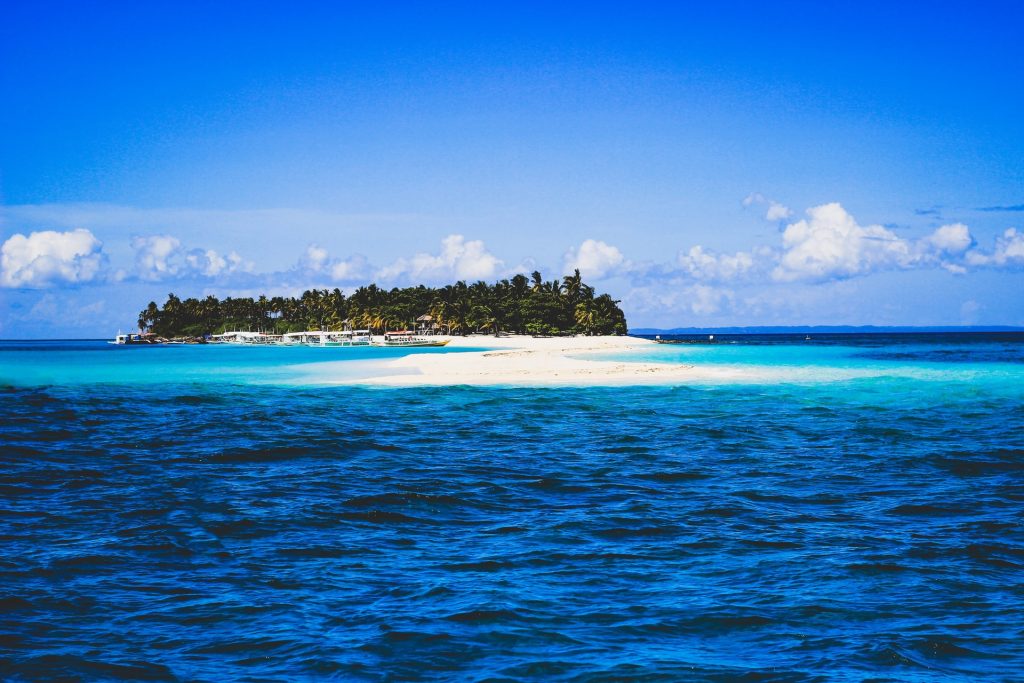 Palompon can be found on Leyte's western side, a five-hour drive away from the capital of Tacloban. If you're planning a day trip, try to get in as early as possible, as more people arrive in the morning. The fee for day trippers is ₱150; ₱250 for overnight trips, and ₱500 for foreigners.
If you're traveling on a budget, I suggest renting a boat with other people as boat hire can go as high as ₱4,000 for the bigger 30-person boats. A 15-person boat costs around ₱3,000.
Itinerary
5:00 PM Flight to Tacloban
6:00 PM Trip to Palompon
11:00 PM Overnight stay at a cheap resort
6:30 AM Breakfast
8:00 AM Register and pay at Ecotourism Building
12:00 PM Boat ride to Kalanggaman Island
4:00 PM Last trip to the mainland
7:00 PM Dinner
11:00 PM Lights out