Pampanga, a province in north Luzon, is synonymous to sisig, its sizzling signature dish, and amazing Spanish-era churches which dot every town. But beyond these, there is so much to discover which spans from food and farm retreats to family fun and everything in between.
Food
Pampanga's claim to fame is its being the country's "culinary capital", owing to its rich, centuries-old tradition of cooking which lured the late celebrity chef Anthony Bourdain.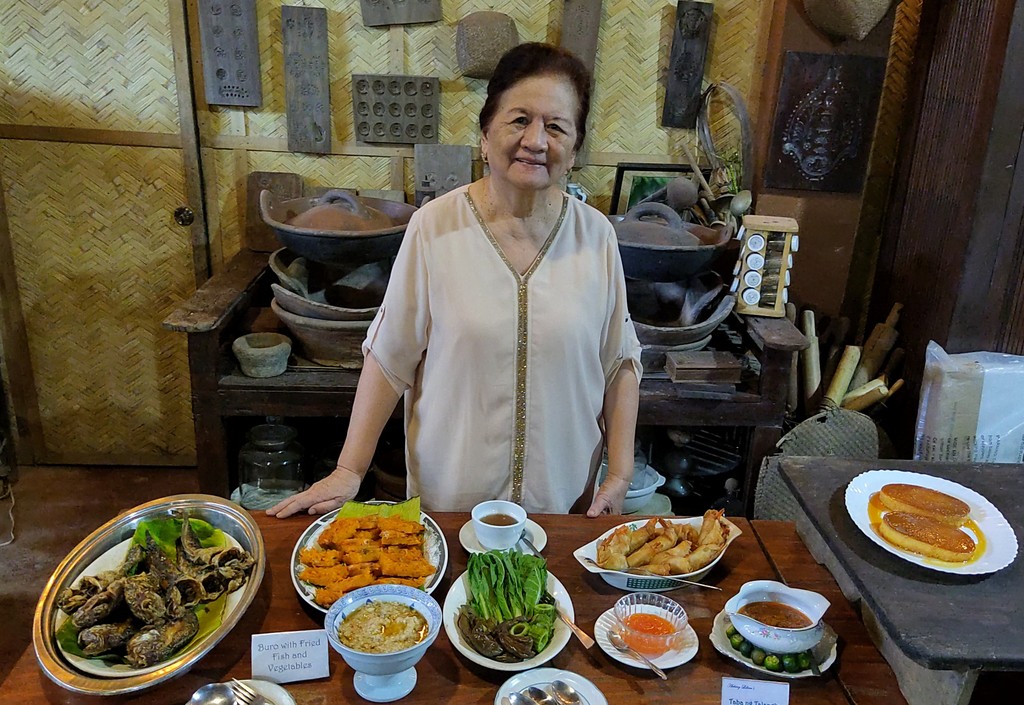 A must-try is Kusinang Matua, a by-appointment specialty kitchen at the 103-year old ancestral house of Atching Lillian Borromeo in Mexico. Aside from her mouth-watering heirloom dishes and her trademark San Nicolas cookies, it is also a soulful journey with her insightful stories on local food heritage.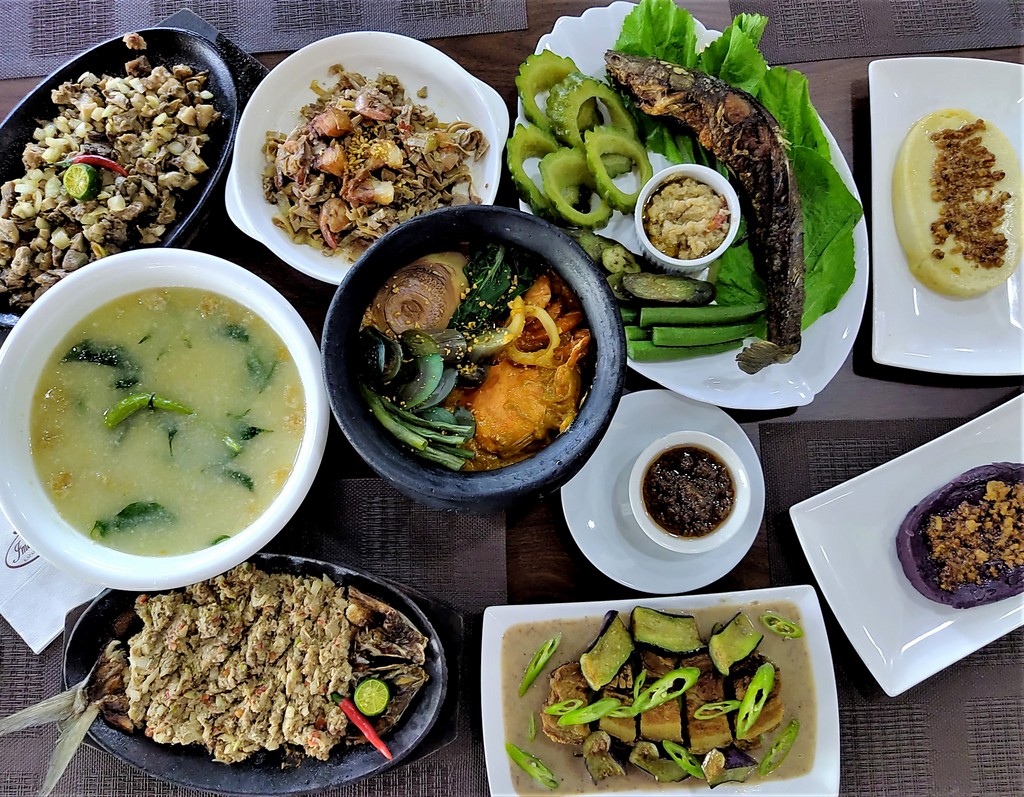 Imang Nene Kapampangan Cuisine at Orchid Gardens Resort Complex in San Fernando City is known for traditional dishes with a contemporary flair—sisig, fried hito, seafood kare-kare, crispy lechon kawali begukan, lagat puso ning saging, and desserts such as tibuk-tibuk, and ale ube.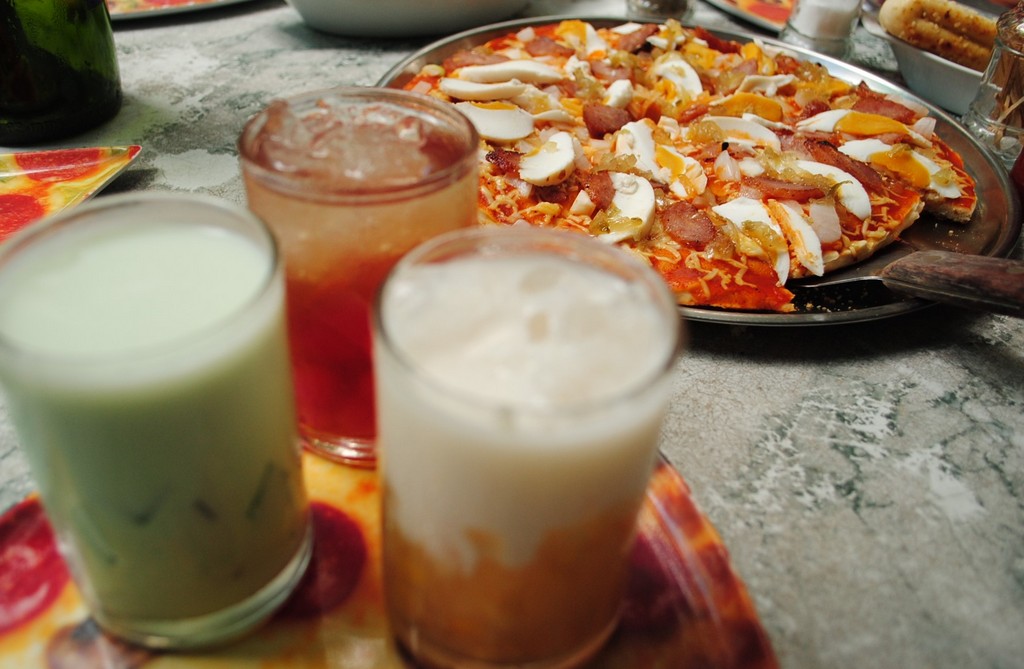 An old guard in Angeles City's food scene is Camalig, an 1840 Antillan house which found a new lease on life as a restaurant. Once a storehouse, it is a veritable showroom of antiques—furniture, classic electric fans, dining sets, vintage beverage bottles, and household implements the treasure chest of history. Among its bestseller is the pizza which uses Filipino ingredients and Camalamig, a chilled indigenous beverage concoction.
The Essentials
Farm
Of late, the province has gained popularity for its farm-themed resorts and restaurants, which offer tourist leisure in an agricultural setting. Upland Magalang town near Mt. Arayat is noted for close-to-nature getaways.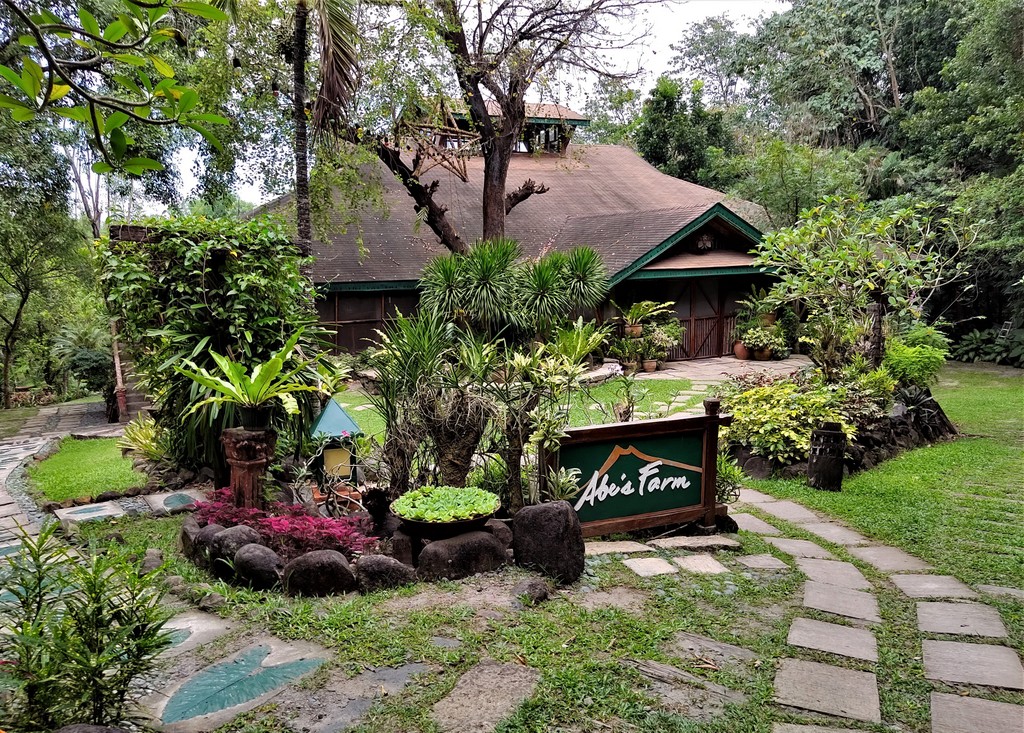 ]Among them is Abe's Farm of the late restaurateur Larry Cruz which has been luring guests to this cozy retreat for Kapampangan delights, relaxing massage, siesta at the native gazebos, or a solitude-filled overnight stay.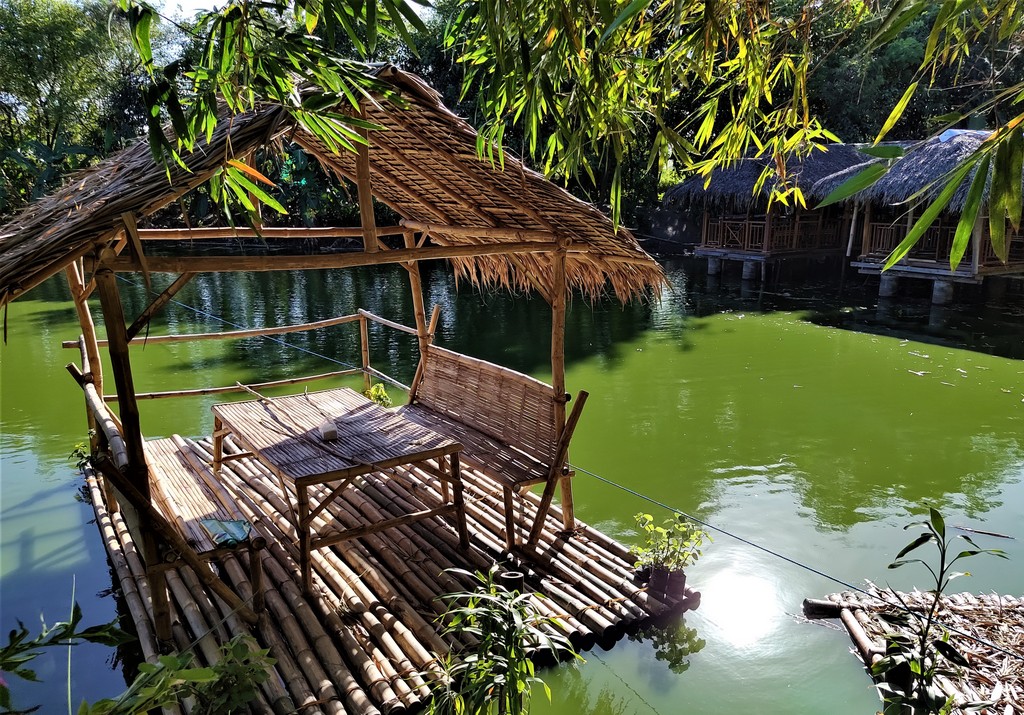 Apag Marangle in Bacolor is an aquaculture-themed restaurant where guests feast on delicacies at nipa huts on stilts, or at bamboo rafts drifting in the middle of the pond. It also has an organic garden for ingredients, and a shop for delicacies, potteries and souvenirs.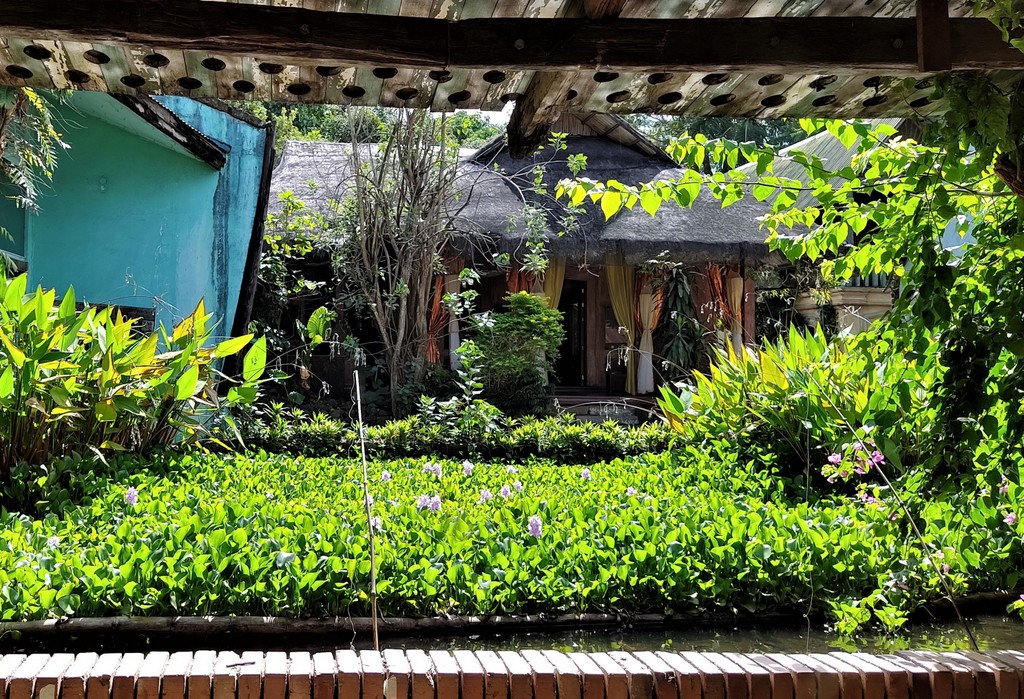 Prado Farms in Lubao is a secluded haven for music, arts, events, and enjoying healthy gourmet food. This cozy, private hideaway shuts you off from the outside world with its country-style accommodations and organic farm.
The Essentials
Family Fun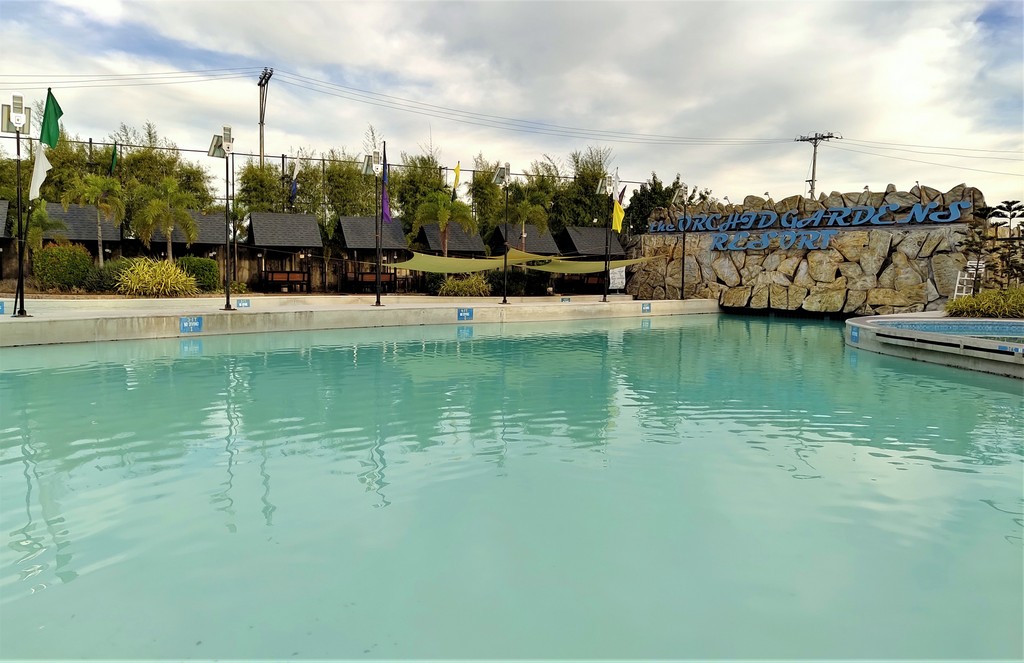 A lifestyle getaway for family recreation, entertainment, and special events, Orchid Gardens Resort Complex houses the boutique The Tavern Hotel, two events places, a wave pool, a trendy motor hotel, and a strip mall. An oasis in the heart of San Fernando, this tastefully designed complex is one to be seen with its greeneries, elegant lounges, and weekend entertainment.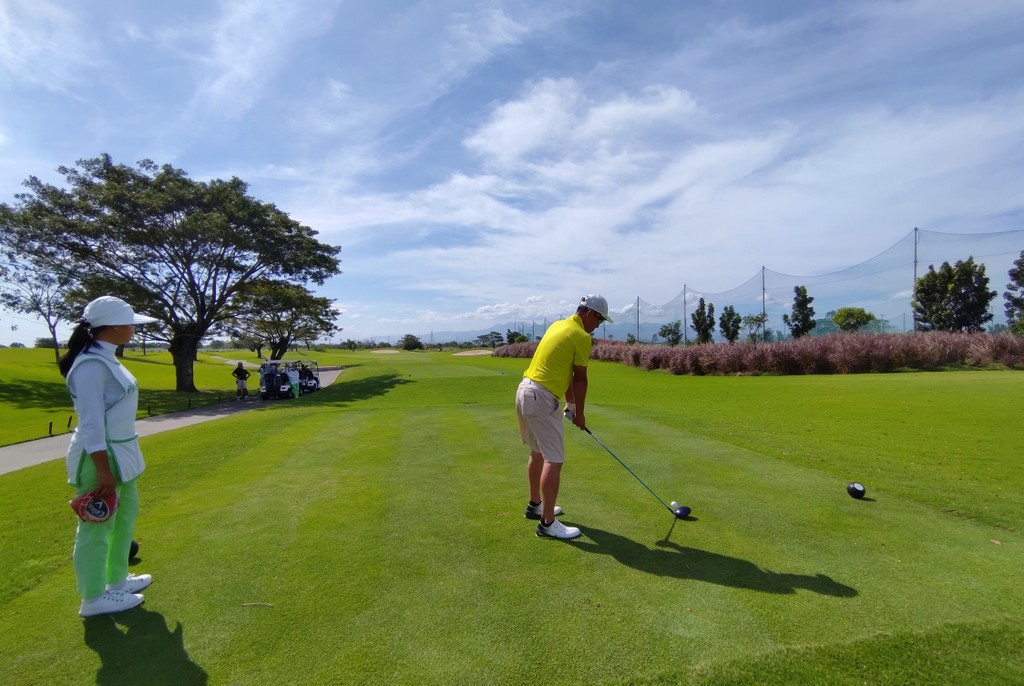 Pradera Verde Villas in Lubao is a sprawling enclave which evokes healthy close-to-nature living. It claims to be "Everybody's Playground" with its 18-hole and 9-hole golf course, a water park for swimming, and a lagoon for wakeboarding and kayaking. It is the site of the annual Lubao International Balloon and Music Festival where hot air balloons take to the skies in an event-filled extravaganza.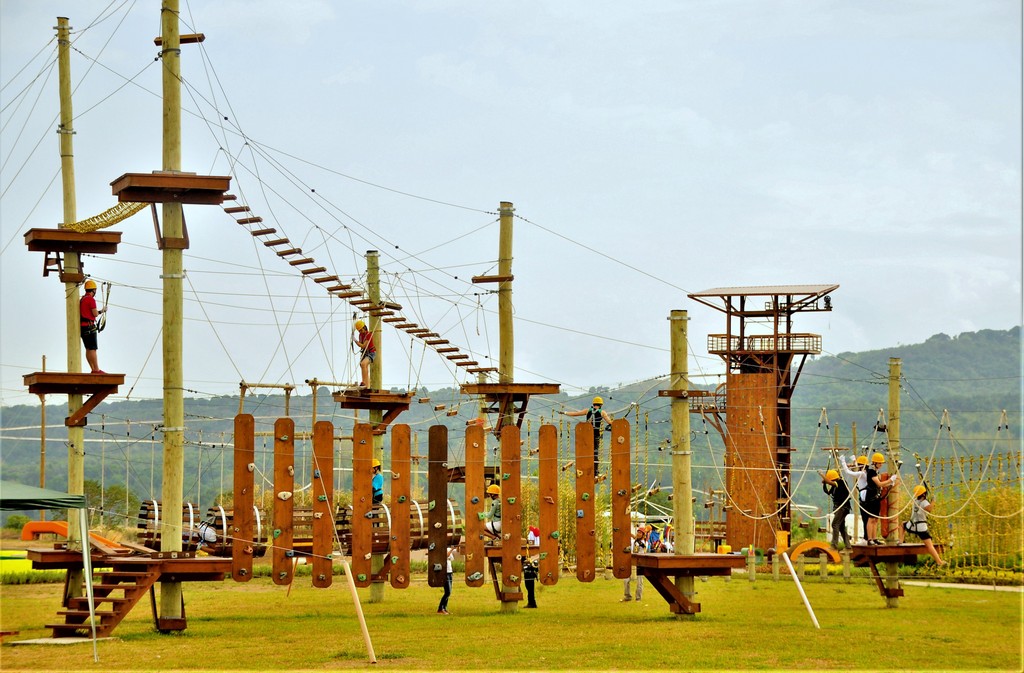 Meanwhile, SandBox in Porac is a vast, adventure-filled landscape that boasts of the country's tallest swing and first roller coaster zipline. It also offers the Aerial Walk Challenge, Avatar One, the 5-storey Adventure Tower, ATV rides, a playground with picnic areas, mini-golf, camping sites, a courtyard, and sports field.
The Essentials