Matabungkay Beach in Lian, Batangas is easily accessible that beach-starved travelers, both budgetarians and mid to high-end flashpackers, will always consider it as a getaway option.
While the beach may get a wee bit crowded and commercialized, it brings a lot of fond childhood memories to many.
For those who are planning a getaway in Matabungkay Beach once Batangas fully reopens, here are two beach resort options – one mid-range, one budget-friendly – that you can check out.
Pati Restaurant & Cottages (Public Beach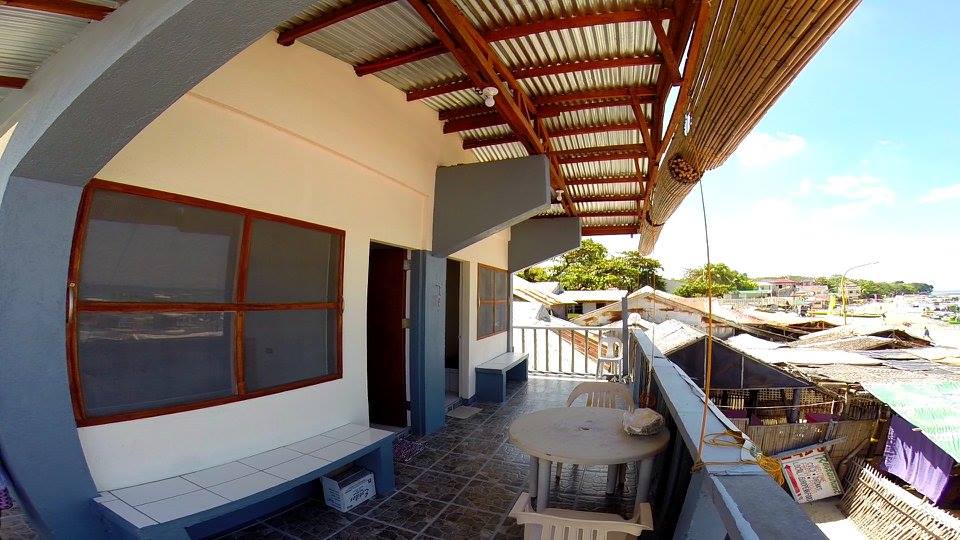 If you're on a budget and only want to have a quick sun, sea, and sand fix, visit Pati Restaurant & Cottages. It's almost nondescript, but they have A+ hospitality. The German establishment may even hold valuable history. According to locals, Matabungkay Beach was discovered in the 1950s by some Germans looking for a vacation destination.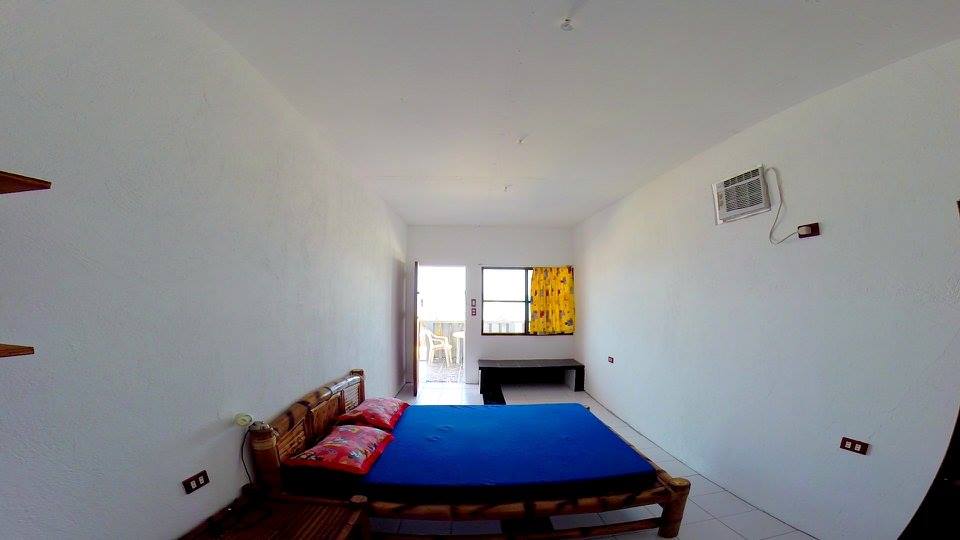 The restaurant's attendant at that time allowed us to leave our things while we took a dip in the water and explored the place. We ordered our food ahead of time and had it served when we came back. They have a washroom for rent where you can take a bath and change clothes after swimming.
The Essentials
Business Name: Pati Restaurant
Contact Numbers: 0917 443 8013
Rafts
There are also floating rafts with huts for rent in Matabungkay. The usual price is Php1,500 but rates would still vary depending on the size, number of people, or season. Some activities you can do other than swimming are kayaking, diving, snorkeling, pedal boating, and playing beach volleyball.
Matabungkay Beach Hotel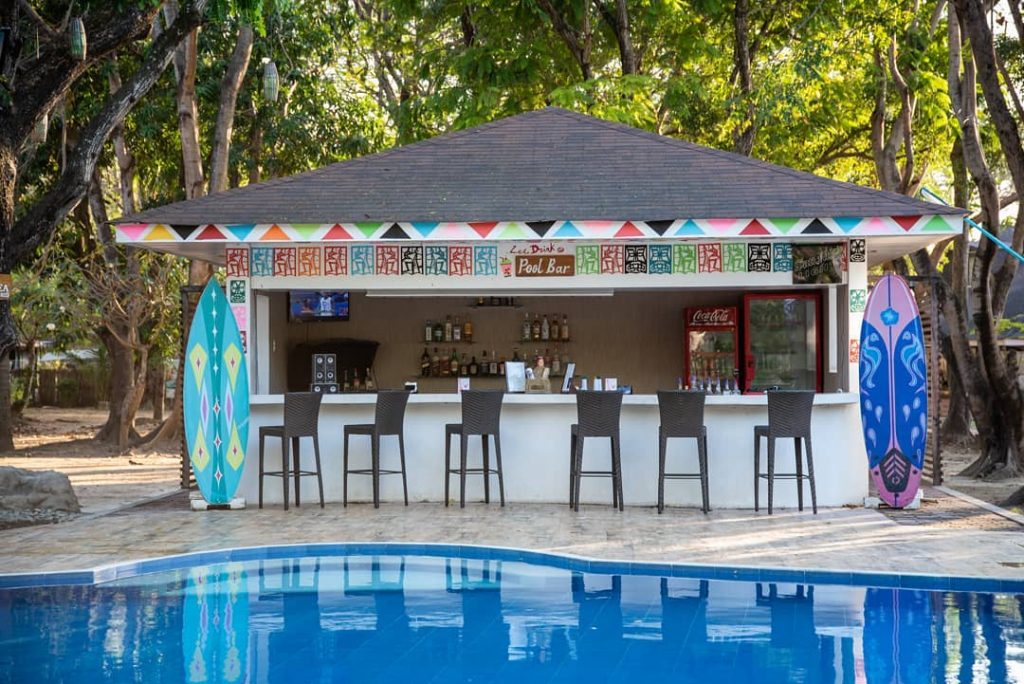 Just a few steps away from the public beach is Matabungkay Beach Hotel. Their water villas and beach houses are like irresistible advertisements that can entice even the pickiest of tourists. Featuring a modern tropical vibe, they have well-maintained amenities inclulding a swimming pool, playground, café, and bar.Ginormous trees arch over its surroundings, giving it an enchanted look.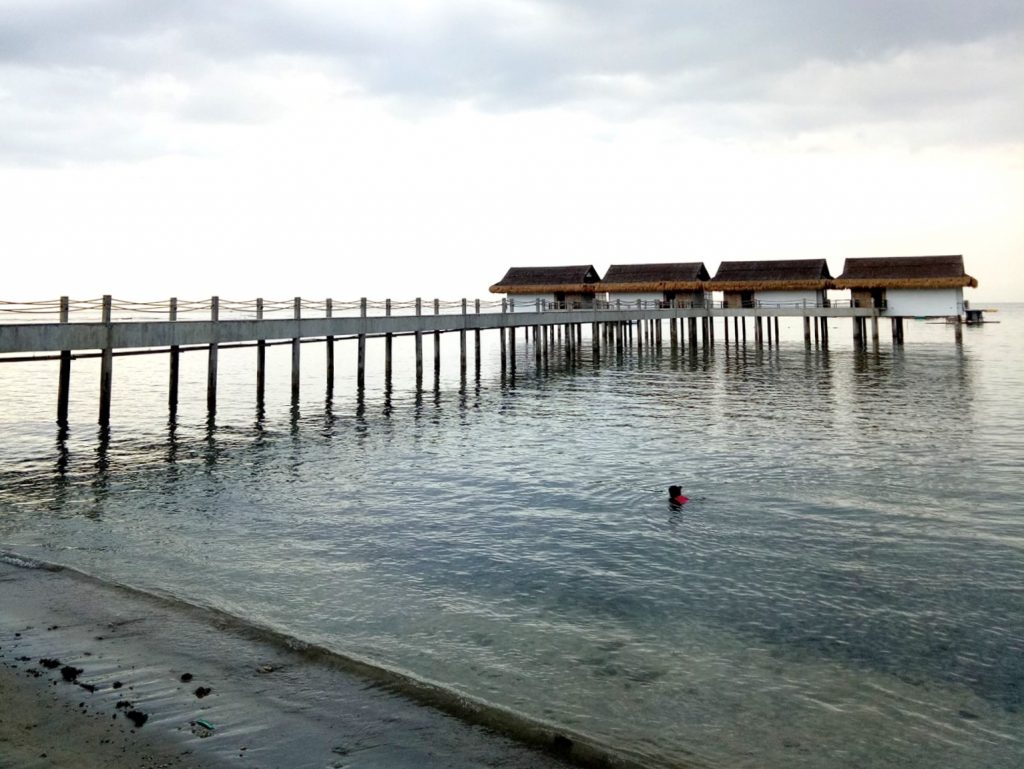 A day trip to the hotel costs Php400 for adults while entrance is free for children aged 4 and below. Overnight guests don't have to pay an entrance fee. There are huts and cabanas for rent on a first come, first served basis.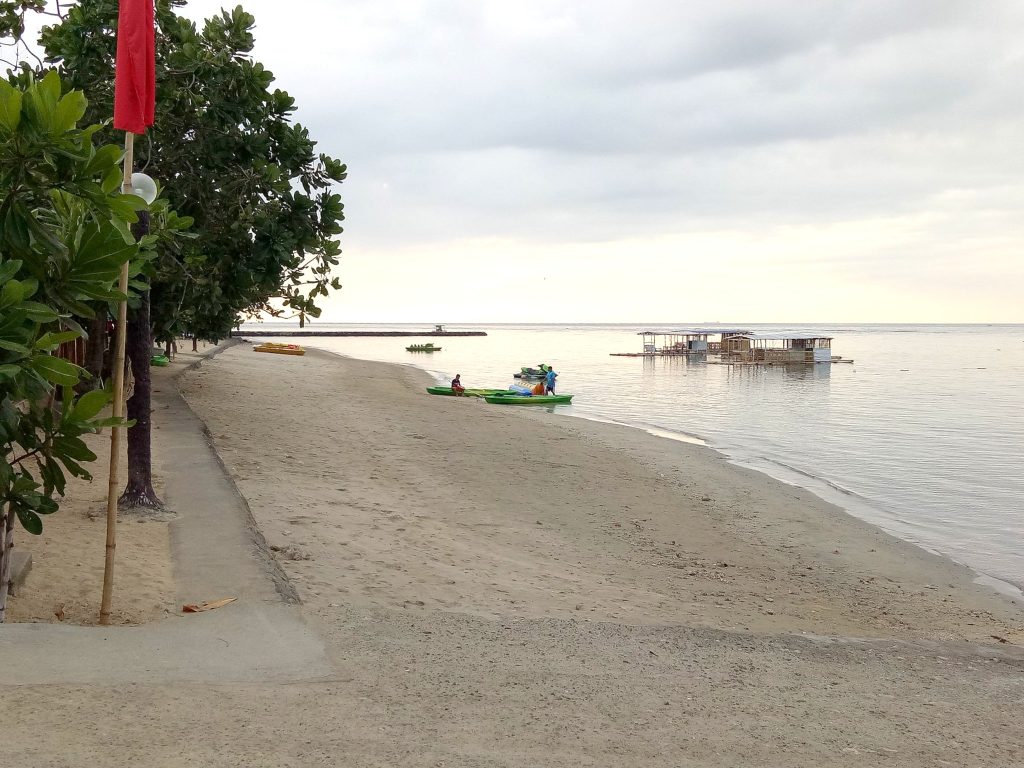 Currently, the hotel is working on its Department of Tourism certification in compliance with the COVID-19 regulations. They will provide updates through their website and social media pages. Stay tuned to learn when it's safe to visit Matabungkay again.

The Essentials
How to Go to Matabungkay Beach
From EDSA-Taft or Buendia, ride a bus bound for Lian or Calatagan, Batangas. There's a huge Matabungkay Beach Hotel signage along the highway but just in case you might miss it, tell the driver to drop you off at the junction going to Matabungkay Beach. If you make a stop in Nasugbu, go to the market and ask where you can ride a jeep going to Matabungkay Beach.