It looks like biking will be part of the new (and hopefully better) normal.
Bike sales are booming around the world as more people turn to this sustainable and reliable form of two-wheeled transport. Pop-up bike lanes are also being placed along main streets to help cyclists get to work safely, and city officials have promised better biking infrastructure in the future.
While biking on main highways in the city is often necessary for urban commuters to get to work fast, sometimes it's not exactly the most pleasant biking experience.
For leisure riders who want to exercise while enjoying the scenery during weekends, it's best to head to specific spots away from vehicular traffic. Though some of these areas may still be closed to recreational bikers due to the current COVID-19 situation, these are some of the more scenic biking destinations in the Metro that you might want to consider placing in your urban biking bucket list.
UP Diliman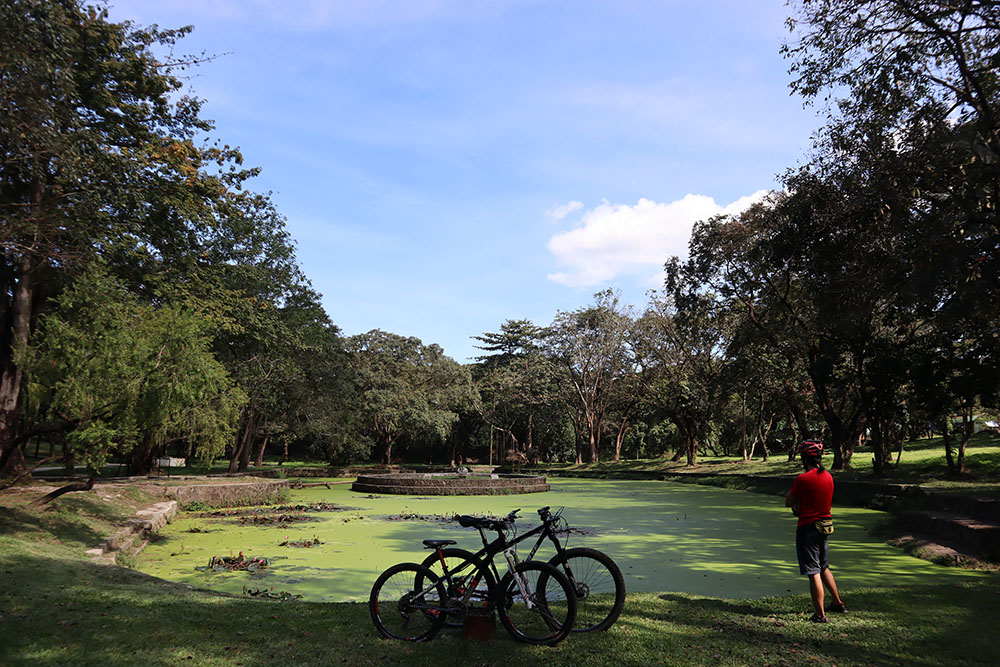 The University of the Philippines Diliman Campus has long been a haven for joggers and cyclists. The State University is known for its 2.2-kilometer-long tree-lined Academic Oval. With a designated bikers' and runners' lane, it's one of the best places to do city rounds on any type of bike.
Aside from circling the Oval, you can also find a lot of wide, grassy areas and hidden trails around the campus, including behind The Science Complex, Heartbreak Hill, University Avenue Pump Track, and Lagoon area. Seasonal sights that bikers will enjoy include fire trees during summertime and the rows of sunflowers planted along University Avenue during graduation season.
The Essentials
La Mesa Nature Reserve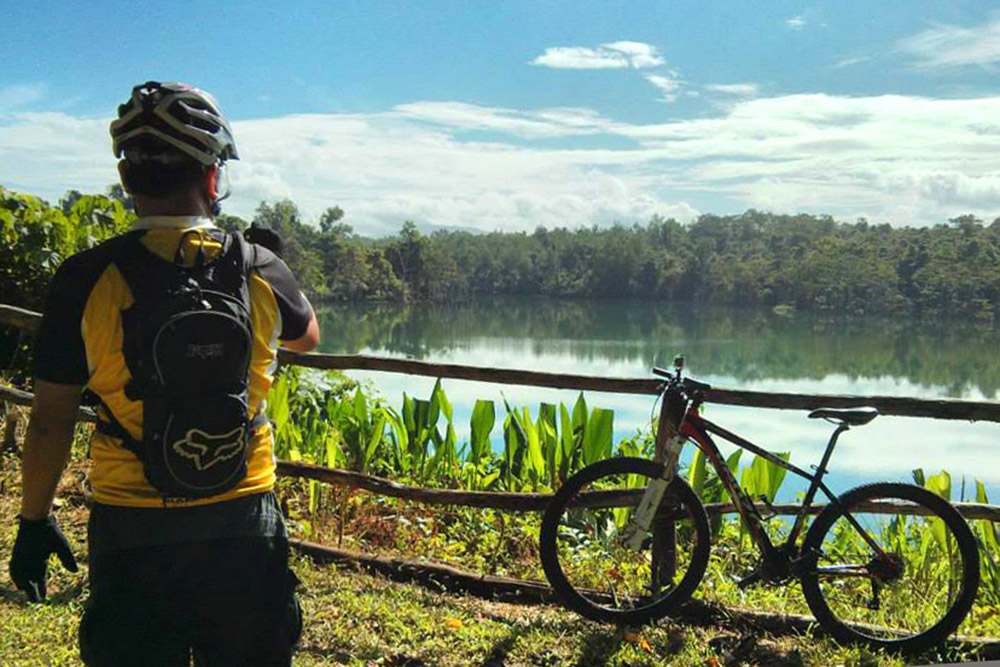 La Mesa Nature Reserve is a forest reserve with multi-use trails located northeast of Quezon City, near SM City Fairview. It surrounds the La Mesa Reservoir, which is a major source of drinking water in Manila. Take note that this is different from La Mesa Eco Park.
Often referred to as the last remaining rainforest in Metro Manila, La Mesa Watershed Nature Reserve offers 52 kilometers of amazing mountain single tracks, dirt roads, and fire tracks, all within a dense forest.  La Mesa offers excellent trails for both beginners and advanced riders.
The Essentials
The Bike Playground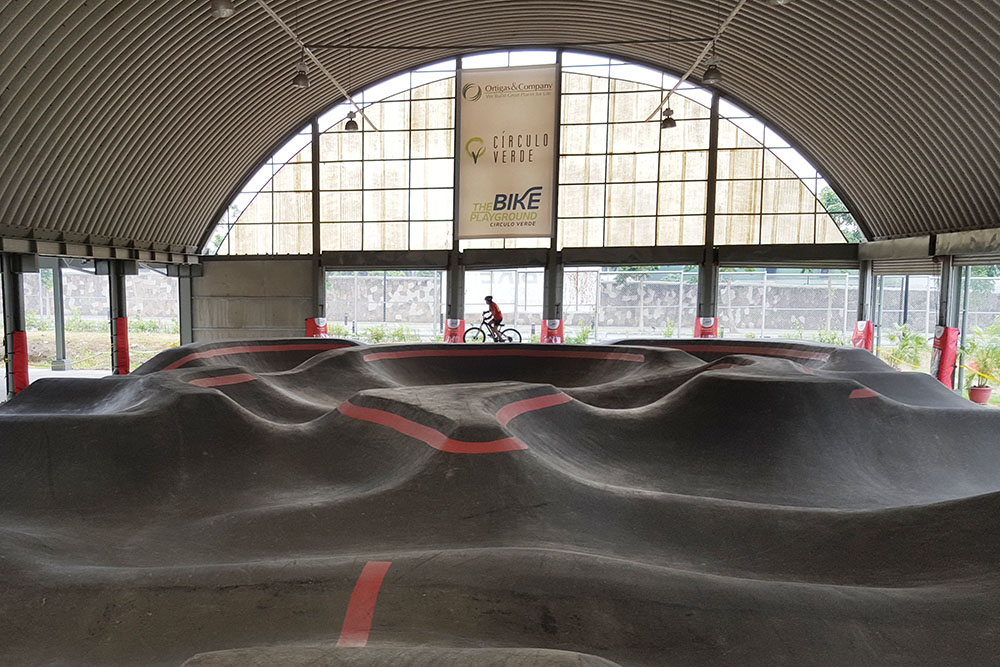 The Bike Playground in Circulo Verde contains the country's first internationally designed indoor bike park, which has a world-class pump track, a one-kilometer long outdoor trail, and a kid's trail. The outdoor trail is short but well-designed and offers a few twists, ramps, and jumps for a quick trail biking fix.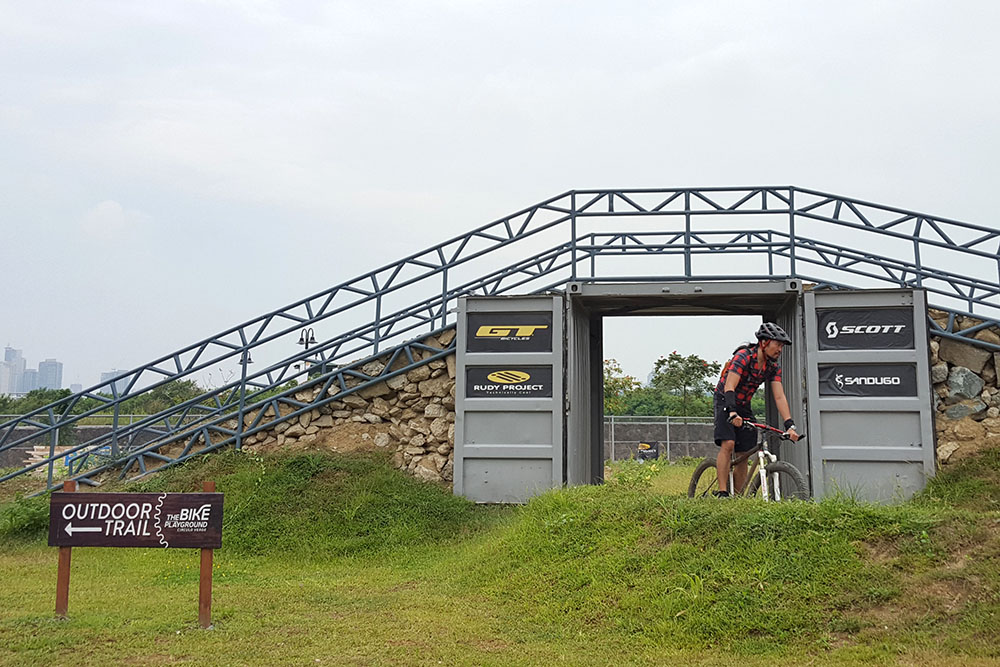 Bikers can bring their own mountain bikes suitable for the trail and pump track, but they also have bikes for rent. Since the area of Circulo Verde is secluded, not a lot of cars pass here, making the complex generally safe for kids to bike on the road.
The Essentials
C-6 Bike Lane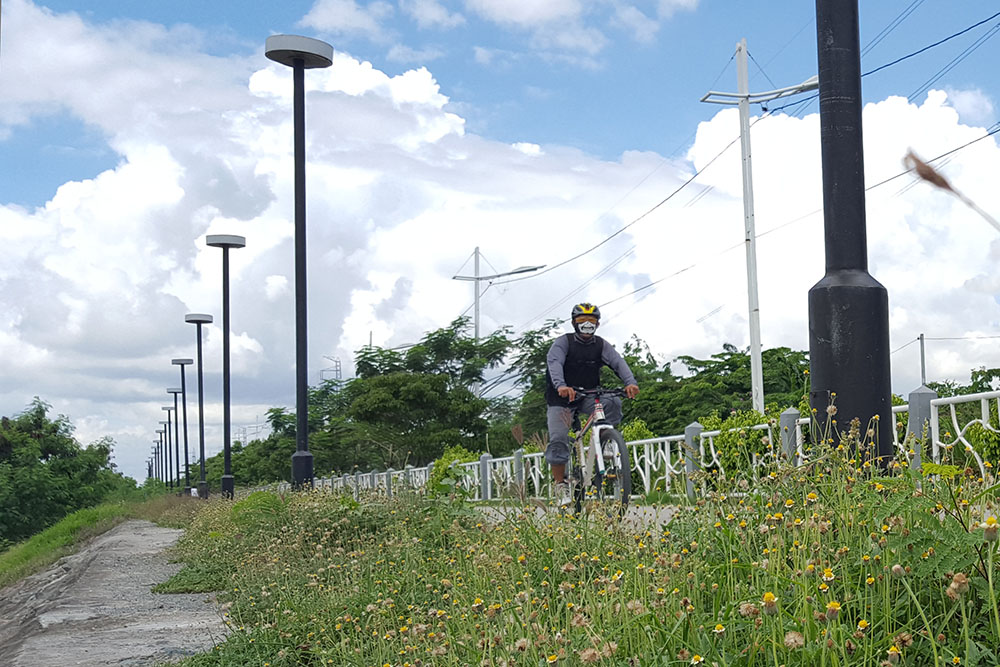 For bikers based in areas like Bicutan and Taguig, the C-6 or Circumferential Road-6 Bike Lane is an ideal cycling destination during weekends. The bike lane was designed as part of the Laguna Lake Highway, a thoroughfare connecting Paranaque to Taguig, Pasig, and the municipality of Taytay in Rizal.
Though it's still unfinished and can get dusty because of the ongoing construction, some portions are already open to cyclists and runners including a three-meter wide bike lane and a 1.5-meter wide sidewalk. Barriers and plant boxes have been placed to separate the bike lane from the main highway. This area by the lake offers beautiful sunrise views, with the mountains of Rizal and some parts of Laguna in sight.
The Essentials
Intramuros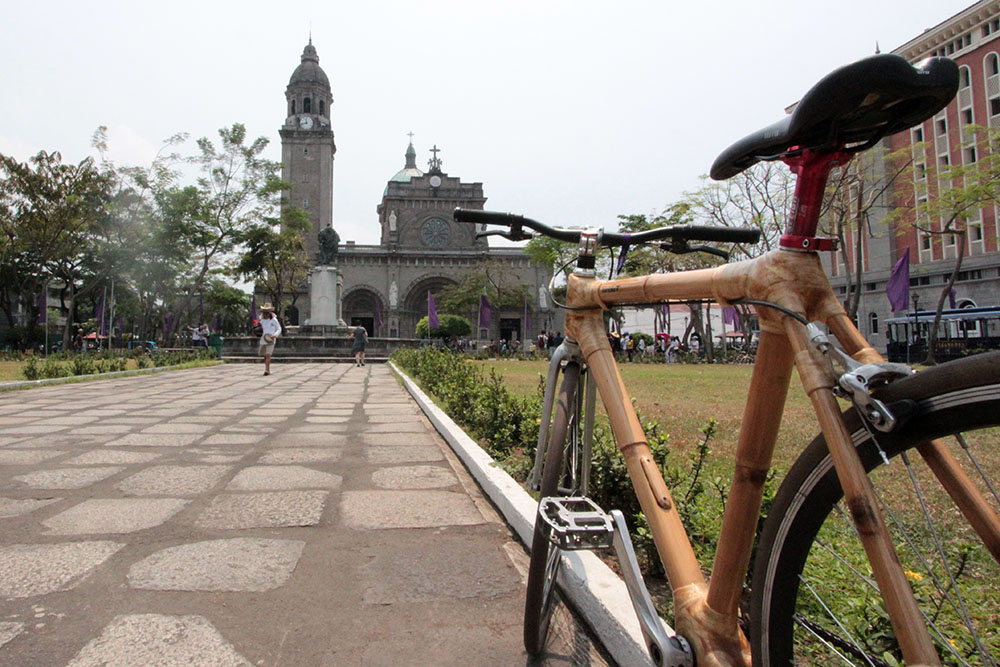 If you don't own a bicycle or just want to rent one for sightseeing, head to Intramuros, the oldest district and the historical core in Manila. Bambike Ecotours offers bike rentals and bike tours aboard their bamboo bicycles in their headquarters based in Intramuros. For first-timer international visitors who want a quick tour of the historic sites in the city, this is also an exciting option to experience the Walled City.
The route is mostly paved, but you'll be biking through cobblestone streets, with views of Spanish-era architecture and houses and historic spots like Fort Santiago, San Agustin Church, and Manila Cathedral, which all make for a scenic ride.
The Essentials: