With seat sales coming up and travel restrictions slowly easing up – not to mention the promise of a dozen COVID-19 vaccines in the works – many families are starting to plan their next vacation.
For parents with a baby, flying with their little one might be a terrifying experience. There are lots of things to consider: from carrying baby essentials to diaper changing, to feeding and sleeping. But baby's first plane ride should not be an unpleasant experience. With careful planning, you can make your family's plane ride comfortable and enjoyable.
Here are some tips to help you survive your baby's first plane ride.
Fly on baby's nap time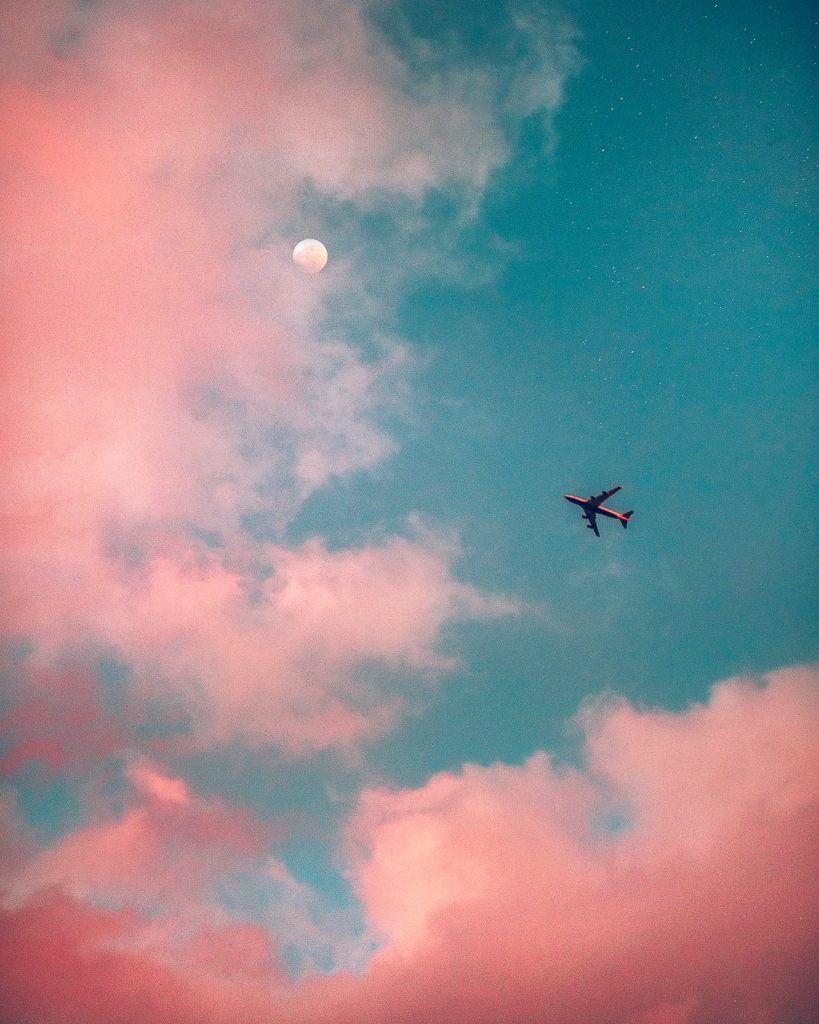 May parents suggest timing your flight to baby's nap or sleeping time. That way, both you and your baby will be less stressed during the flight. This is beneficial if baby has already established a sleeping pattern and the airline of your choice flies on that specific time going to your destination. Otherwise, you may need to pack toys (and patience, too) to keep your little ones behaved while onboard.
Feed during take-off and landing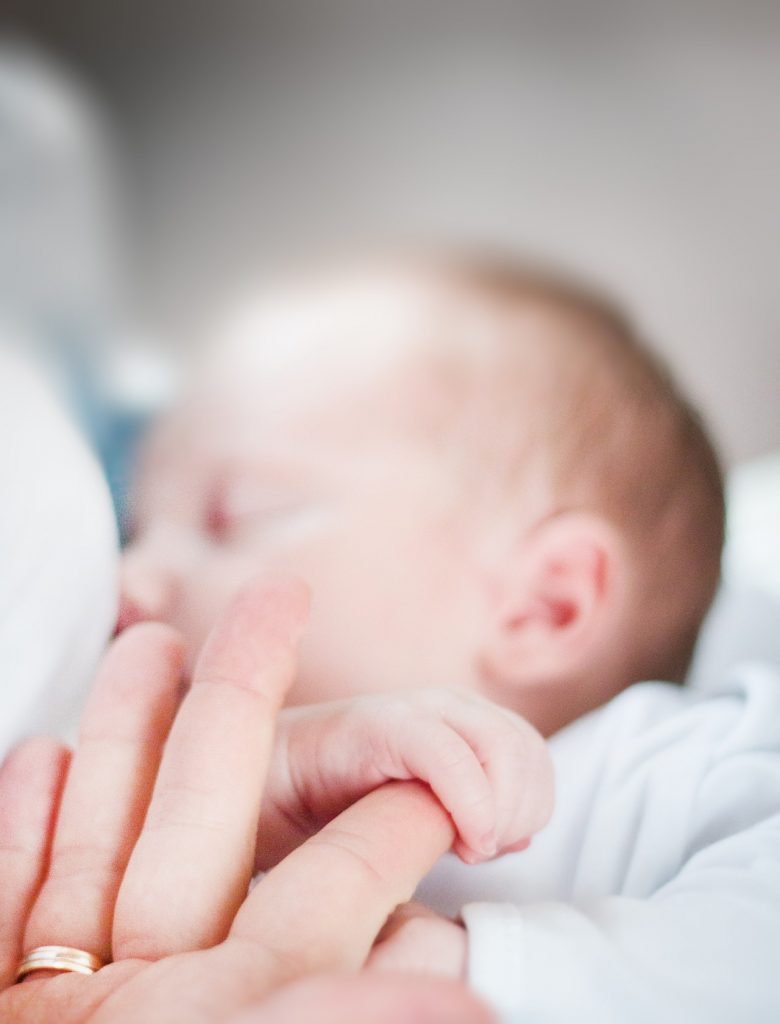 Air pressure during take-off and landing can be painful to babies' ears. Adults feel this too. We chew or swallow to relieve the pain, but for babies, feeding or offering a pacifier would allow baby to swallow, open the jaw, and help in soothing discomfort.
Bring baby's lovey or favorite toy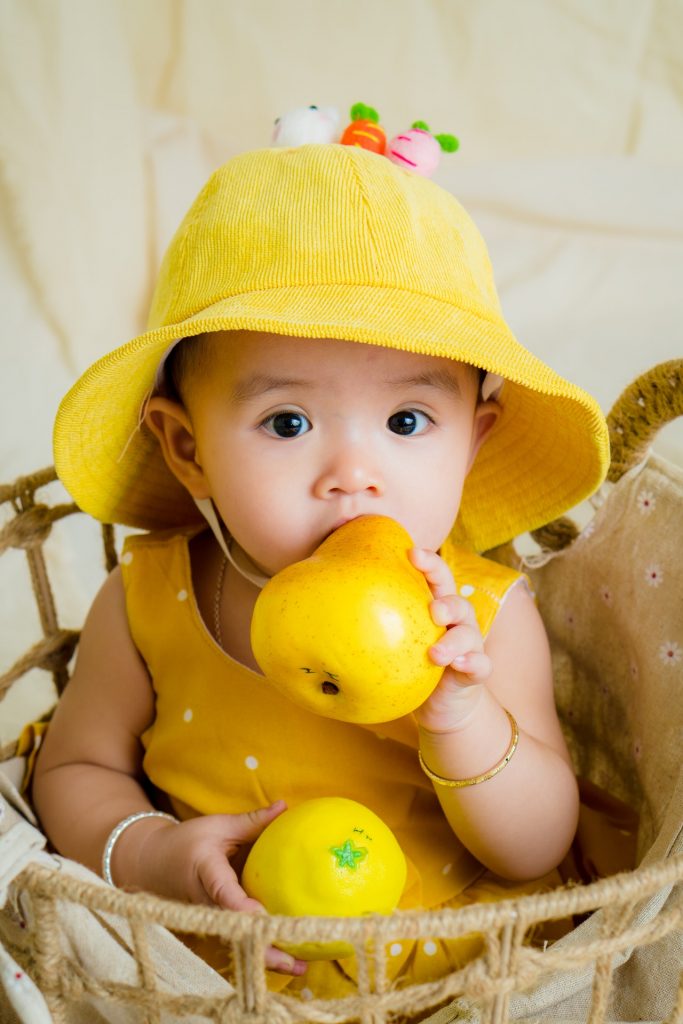 Bringing baby's favorite stuffed toy or blanket can be helpful. Having baby hold his favorite stuff can help him feel comfortable while on board. You can also bring new toys or those your baby hasn't seen for a while to keep him occupied throughout the flight. Just opt for those without sounds or those with adjustable volumes to avoid disturbing other passengers.
Pack up on baby food and snacks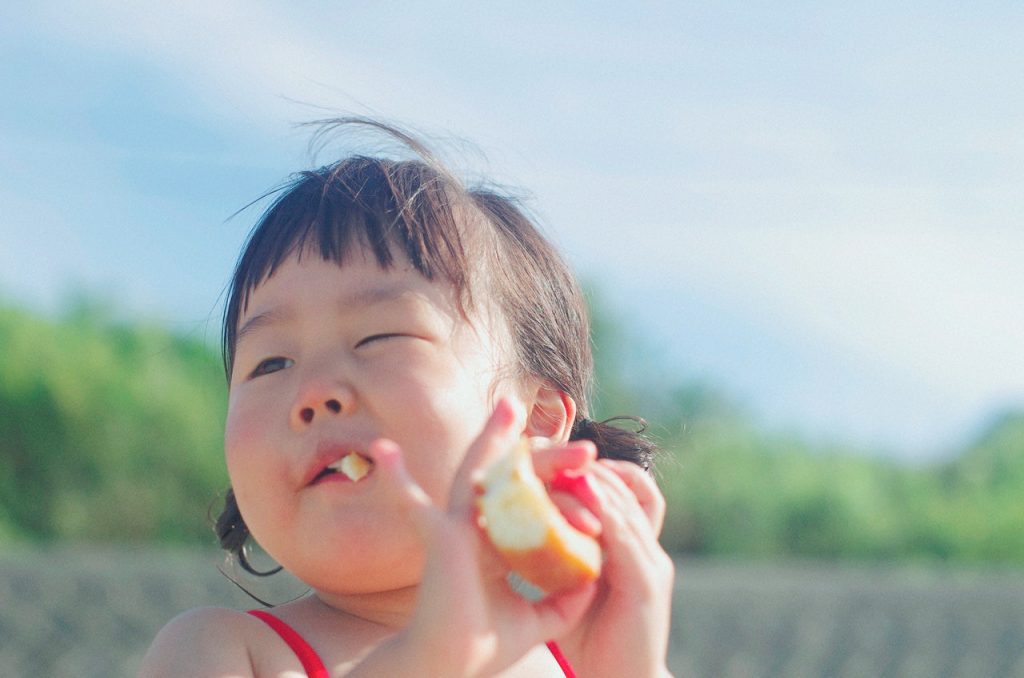 If your baby is already eating solids, packing baby foods and snacks is essential. You can offer food once in a while to get his attention in the plane. For those starting with solids, choose on-the-go baby foods in jars and pouches that are available in the market, or carry homemade ones with you.Try feeding these a few days or weeks before your flight, so you'll know if baby likes them beforehand.
Prepare for unexpected events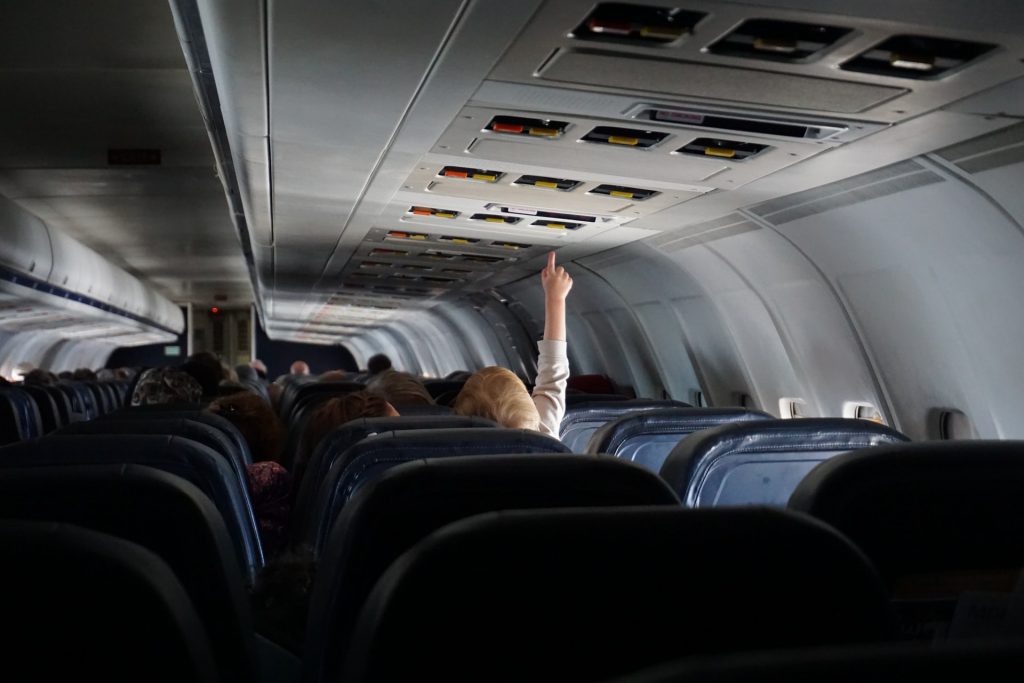 As a parent, always be ready for worst-case scenarios like baby pooping, vomiting, and crying nonstop. Misadventures can happen, so have alternative or backup plans.
Have lots of patience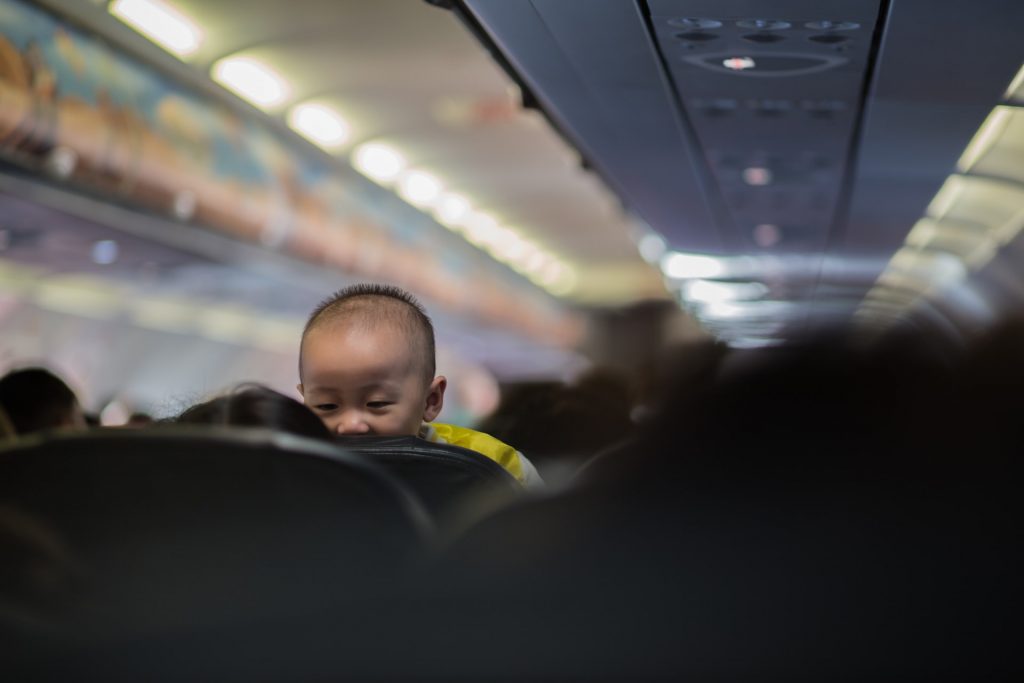 This is by far the most important tip. Little ones can throw tantrums every now and then. Try to stay positive and calm. Traveling with a baby can sometimes be difficult. Accidents can happen. there'll be chances you have to forego a plan for baby's sake. You can't eat properly, and often you can't take Instagram-worthy photos. Packing on lots of patience during an entire trip is essential for every parent.
Flying around with a baby is not easy, but when everything is planned and properly taken care of, the whole experience will be less stressful and more enjoyable. If you were able to survive baby's first plane ride, you can try to go on for more adventures until baby gets the hang of it. For sure, your family will be traveling more and creating more memories together.